Heads up! We're working hard to be accurate – but these are unusual times, so please always check before heading out.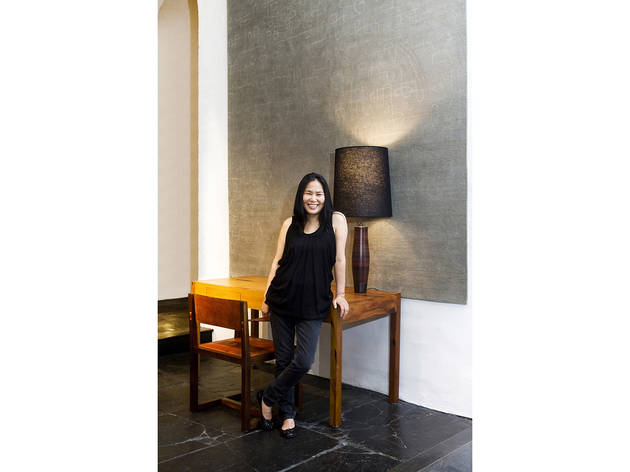 1/24
Photograph: 5Lines-SU Lee
Jin Soon Choi Manicurist for Vera Wang, Tibi and Tess Giberson, and owner of Jin Soon Hand & Foot Spa (56 E 4th St between Bowery and Second Aves, 212-473-2047 • 23 Jones St between Bleecker and W 4th Sts, 212-229-1070 • 421 E 73rd St between First and York Aves, 212-249-9144 • jinsoon.com) "After working on a lot of shows and going crazy here and there, I need to relax and rejuvenate my tired, overworked body. I usually go to Rhemedy by Rhed (230 W 13th St between Greenwich and Seventh Aves, suite 1B; 347-284-0086, rhemedybyrhed.com; mention TONY for 20 percent off any service on Mon and Fri, excluding appointments with owner Judie Rhed Yim, through Sept 30) for a full-body massage (30mins $70, 60mins $120, 75mins $145, 90mins $175), which combines alignment with deep-tissue [techniques] and yoga stretches. It's a bit different from other spas. I visit Rob Gonzalez; he has a calm personality and lets me enjoy the massage without talking to me."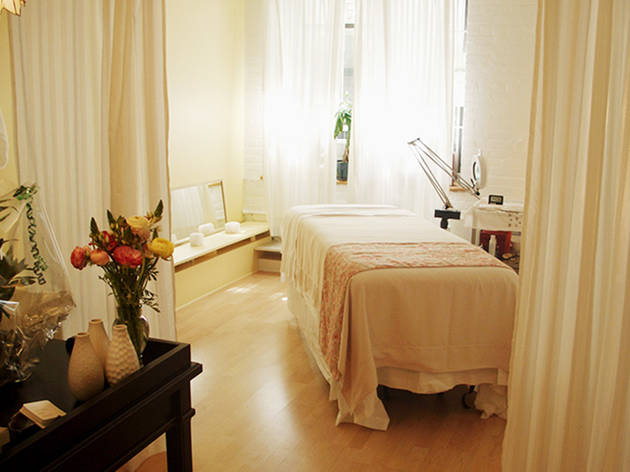 2/24
Photograph: Maria Ferrari
Rhemedy by Rhed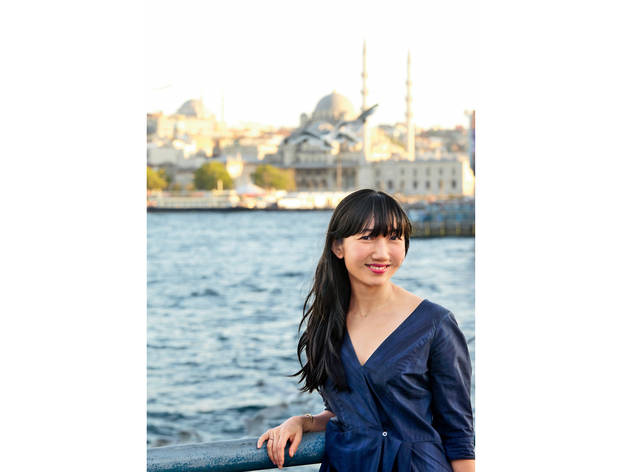 3/24
Ying Chu Executive beauty director at Glamour (glamour.com)"I go to Isabelle Bellis (60 E 66th St between Madison and Park Aves, penthouse; 212-966-3262, isabellebellis.com) for a facial treatment with lymphatic drainage, vitamin C and oxygen (90mins $330, first appointment 2hrs $450). She is a miracle worker and erases all traces of sleeplessness from Fashion Week. I feel Zen the moment I hit her table; her studio is really private and quiet. Plus, she was trained by a legend: Joëlle Ciocco (joelle-ciocco.com) in Paris. They both have an amazing sense of touch and understanding of skin. For a post-Fashion Week haircut, I visit Serge Normant at John Frieda Salon (825 Washington St between Gansevoort and 13th Sts; 212-675-0001, sergenormant.com; Mention TONY for 15 percent off cuts, color and styling for first-time clients through Sept 30). The man is a genius: His cuts ($600) look fresh for months. And his mantra is long for summer—so you can tie hair up—shorter for winter, so this is when I try to see him for a big chop. If Serge is away, I visit DJ Quintero for a bang trim and blowout ($100). Just having hair neatened up after the shows makes me feel new again."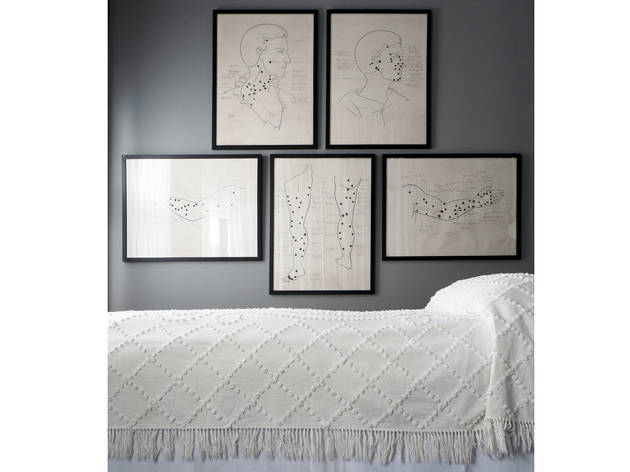 4/24
Isabelle Bellis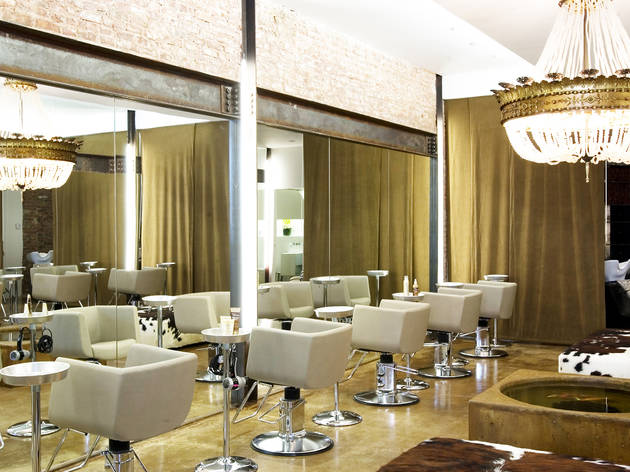 5/24
Serge Normant at John Frieda Salon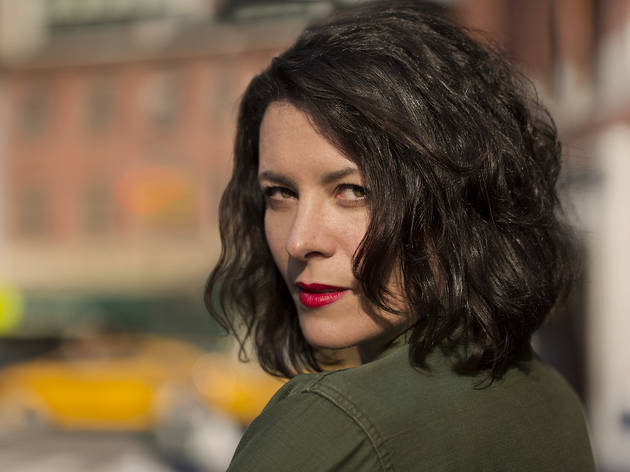 6/24
Garance Doré Photographer, illustrator and fashion blogger (garancedore.fr)"I am a 'spaddict' and one of my favorites is the Shibui Spa (The Greenwich Hotel, 377 Greenwich St between Franklin and N Moore Sts; 646-203-0045, thegreenwichhotel.com/shibui-spa) for its wonderful Japanese body massages (60mins $200, 90mins $280). Shibui feels like an old Japanese house, and I like to go early to use its swimming pool and steam room [complimentary with one-hour or longer treatments]. I always see a [technician] named Michiyo Nakamura—she is very precise and experienced. I also like Caudalie Vinothérapie Spa (The Plaza Hotel, 1 W 58th St between Fifth and Sixth Aves, fourth floor; 212-265-3182, us.caudalie.com) for its amazing Vincosculpt facial (50mins $275, 80mins $375). I see Régine Berthelot; she really knows what she's doing and is a sweetie. At Caudalie, it's all about the grapes and very French, so I go there early to have a glass of wine."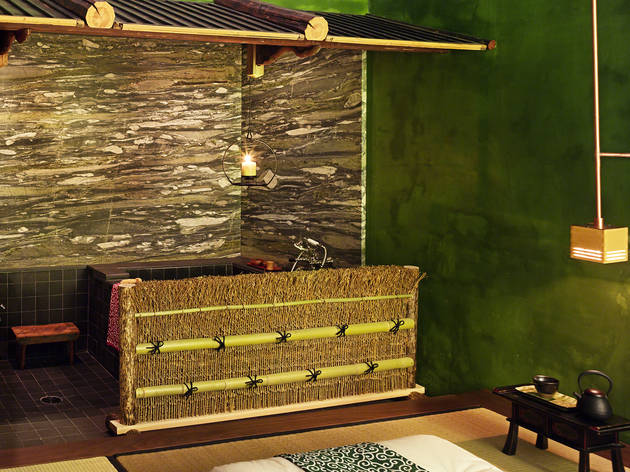 7/24
Shibui Spa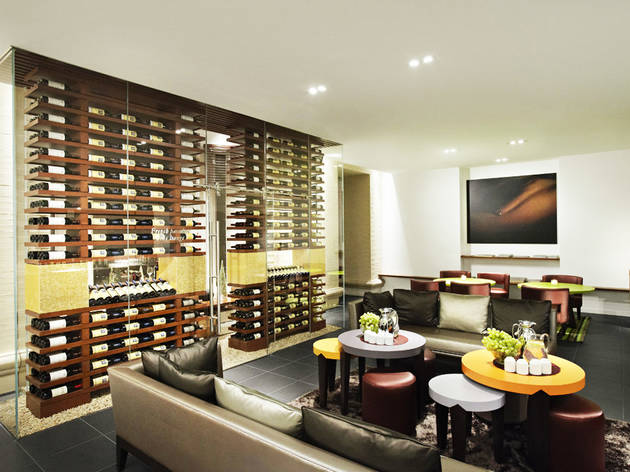 8/24
Caudalie Vinothérapie Spa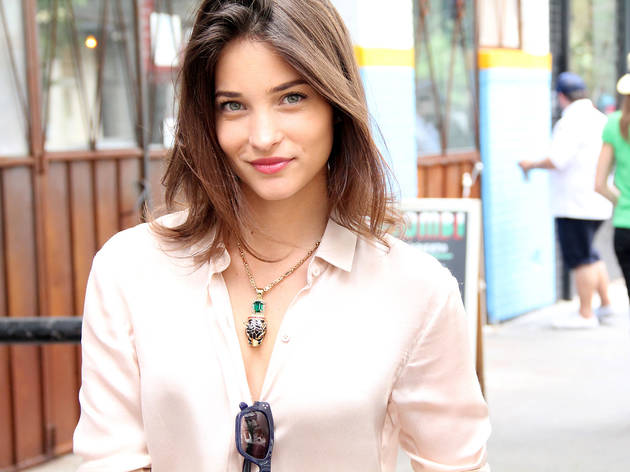 9/24
Maria Dueñas Jacobs Accessories director at Elle (elle.com)"The Spa at Mandarin Oriental (80 Columbus Circle at 60th St; 212-805-8880, mandarinoriental.com/newyork) is such a treat—it's so serene and wonderful, and has a very Zen feel. Once you walk in, you're instantly more relaxed: The smell, the music and the lighting is all very soothing. I mostly get massages (80mins Mon–Wed $305, Thu–Sun $320) but I've also been there for manicures (Mon–Wed $70, Thu–Sun $75) and pedicures (Mon–Wed $100, Thu–Sun $105), which are also a fantastic experience. I usually book my appointments on very short notice so I'm fine with anyone that's available—they are all professionals."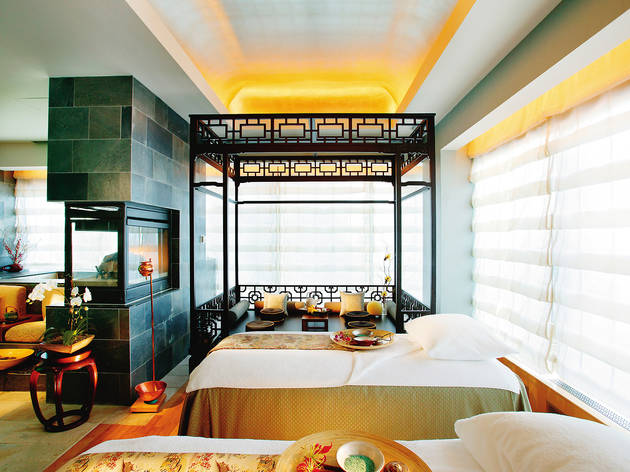 10/24
The Spa at Mandarin Oriental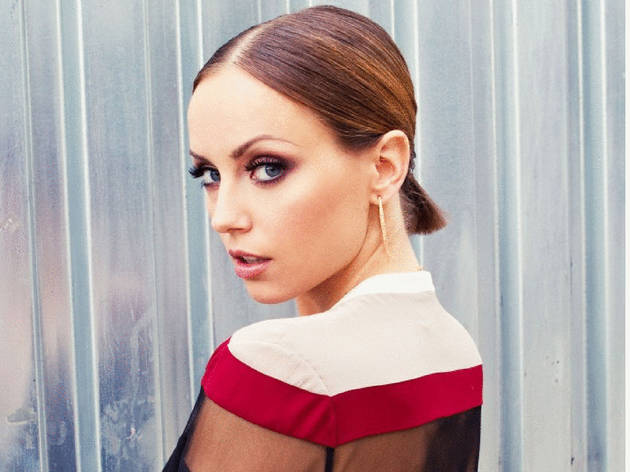 11/24
Kelly Framel Stylist and fashion blogger (theglamourai.com)"After a fun but busy week of shows, work, meetings and parties—not to mention all of the crosstown commuting in heels—I don't really want to leave home at all. It's times like this that I call my personal massage therapist Paige Vosper (paigelmt.com, Mention TONY for 10 percent off 60min and 90min massages through Sept 26). She does house calls, which is great for anyone with a busy schedule, and gives a life-changing deep-tissue massage (60mins $175, 90mins $260). Paige is the cool rock & roll masseuse who looks super badass but surprises you with her incredible intuition. Without me even telling her, she can feel where I am having pain and knows how to focus on that area. The last time I saw her, she was massaging my neck and could somehow tell that I was holding a lot of tension in my jaw. So she slapped on a pair of rubber gloves and massaged the inside of my mouth. Sounds crazy, but I felt like a whole new person afterwards! I couldn't recommend her more highly."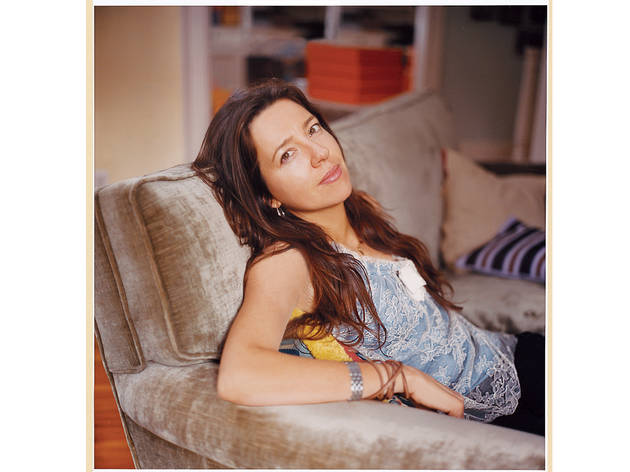 12/24
Photograph: Johansen Krause
Jean Godfrey-June Executive beauty director at Lucky (luckymag.com)"After Fashion Week, I go to Aire Ancient Baths (88 Franklin St between Broadway and Church St; 212-274-3777, ancientbathsny.com; use code "TONY" when booking online for 15 percent off any service through Sept 30). You lounge for two hours in tubs of varying hotness, in super-relaxing, super-flattering lighting. There is a salt bath where you float on top of the water, which is for some reason incredibly pleasant. You get a fantastic half-hour massage (weekday $120, weekend $127; includes thermal baths) that's so good, you feel like it's an hour, and you sip tea, steam in the steam room, and emerge feeling sexy and refreshed. Everyone is friendly, yet nonintrusive. Everything's clean, chic, subtly scented and very cool."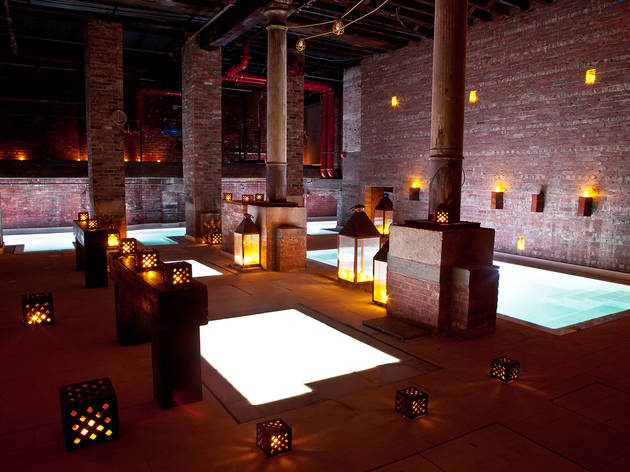 13/24
Aire Ancient Baths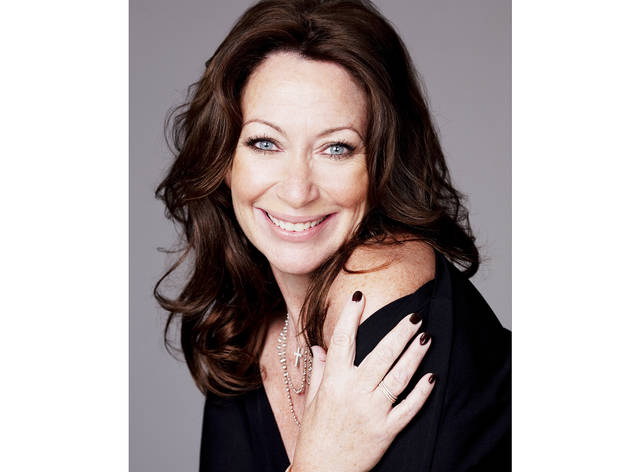 14/24
Deborah Lippmann Manicurist for Badgley Mischka, Narciso Rodriguez and Kate Spade New York (deborahlippmann.com)"I like to go to Bliss 57(12 W 57th St between Fifth and Sixth Aves, third floor; 877-862-5477, blissspa.com; Mention TONY Mon–Thu to receive a triple-oxygen facial for $140 [normally $165] through Sept 30, not to combined with other offers). It's totally nostalgic for me because I'm friends with [founder Marcia Kilgore] and went to her when she opened Let's Face It—she did my facial for my wedding. Now I get facials (60mins $125–$210) with Beata Lukomski, who has the most divine touch on the planet. She could put me in a relaxation state just by touching my hand and the things that she does to my skin are unbelievable. When I really need to relieve tension, I get a deep-tissue massage (60mins $210, 90mins $285) at La Prairie (The Ritz-Carlton New York, 50 Central Park South between Fifth and Sixth Aves; 212-521-6135, laprairie.com; Mention TONY to receive 10 percent off all facials through Oct 5). I find it hard to find someone with the right touch but I really like Manny Ramirez. The spa has a very cozy atmosphere. There have been times when I feel like I should be checking into a hotel because it was so relaxing and intimate. I also really enjoy La Prairie's products."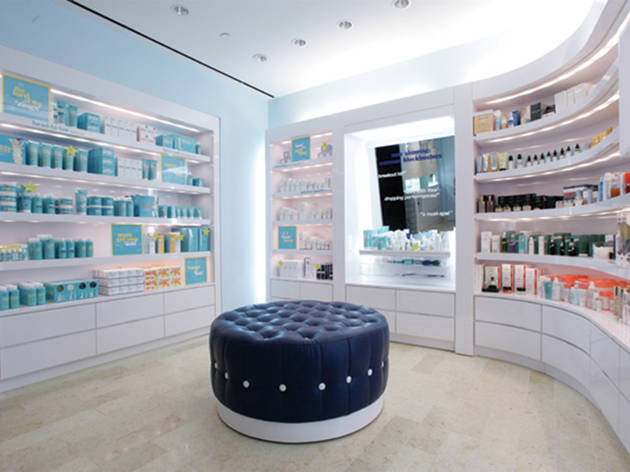 15/24
Bliss 57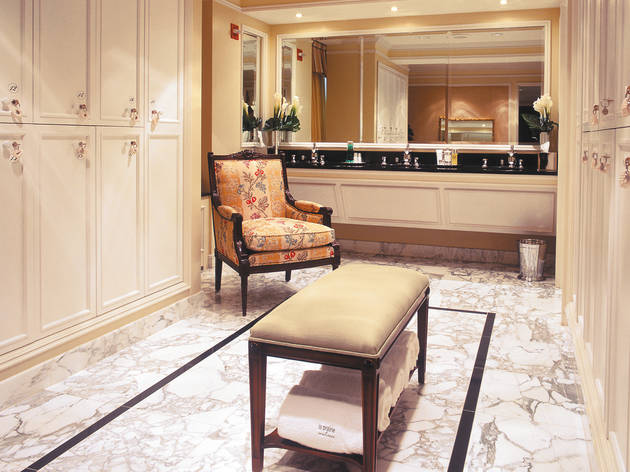 16/24
La Prairie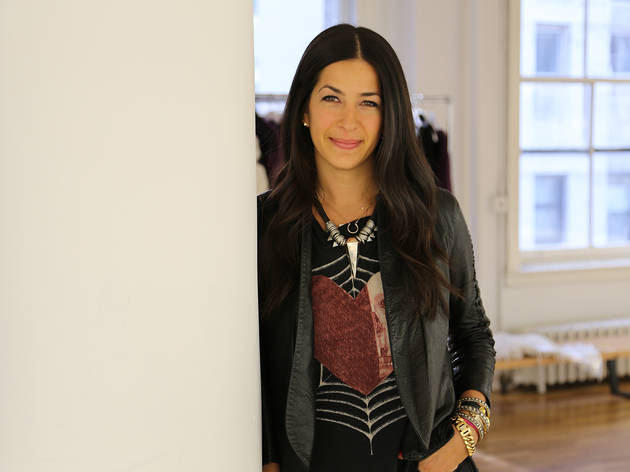 17/24
Rebecca Minkoff Fashion designer (rebeccaminkoff.com)"I go to Great Jones Spa (29 Great Jones St at Lafayette St; 212-505-3185, gjspa.com; mention TONY to receive 15 percent off any service through Sept 30, not to be combined with other offers or third-party gift certificates) because of the Zen atmosphere and great services—particularly the River Rock facial (60mins $150), which takes a great facial one step further. After they do the cleansing and exfoliating, they use hot and cold stones to massage the face. It's amazing and I always feel rejuvenated with a healthy glow afterwards. An insider tip is that with each service [more than $100], you get an all-day pass [worth $50] to the pools and saunas."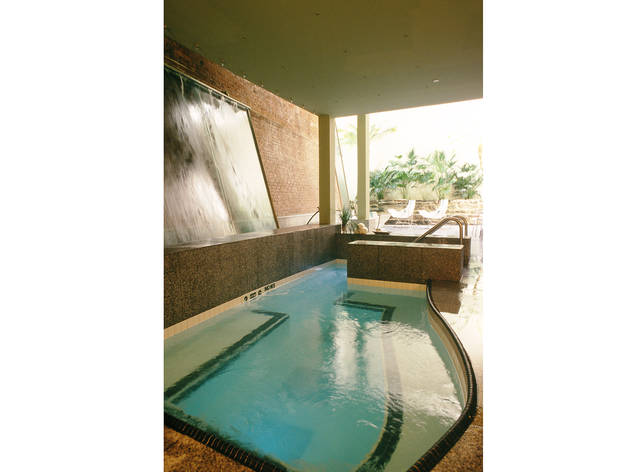 18/24
Great Jones Spa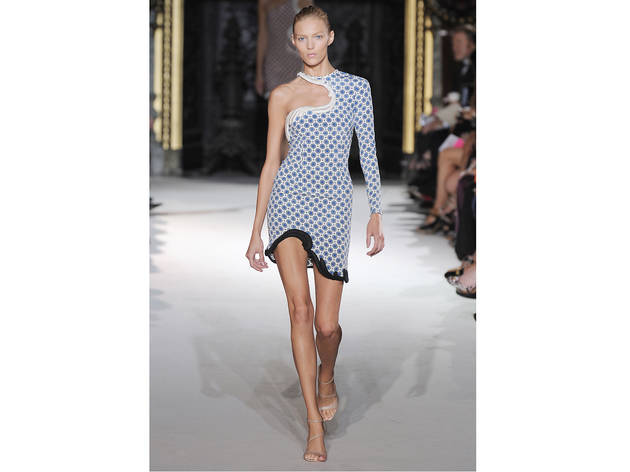 19/24
Anja Rubik Supermodel represented by Next Model Management (anjarubik.com)"I love spending the day at Cowshed Spa at the Soho House(29–35 Ninth Ave between 13th and 14th Sts, third floor; 646-253 6111, cowshedonline.com). They do great massages (60mins $125–$210, 90mins $175–$260) and body-care treatments ($65–$190), and the eucalyptus steam room is such a treat. Decor and smell is very important to me at the spa—it's almost 50 percent of the treatment."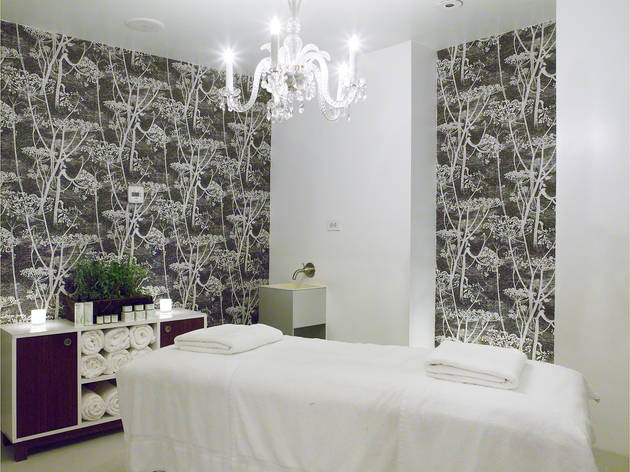 20/24
Photograph: Chris Tubbs
Cowshed Spa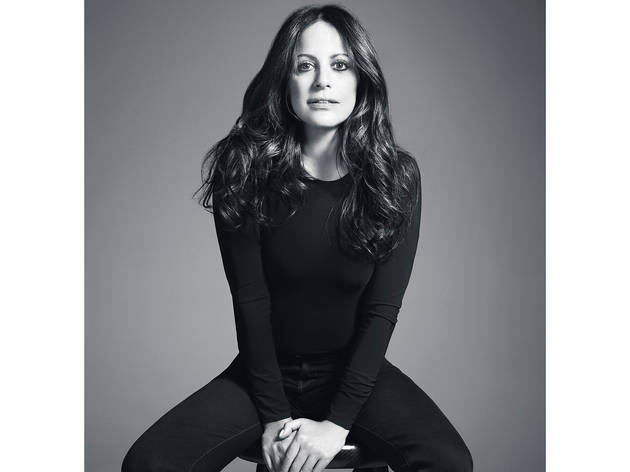 21/24
Jill Stuart Fashion designer (jillstuart.com)"I like to go to Marie Robinson Salon (155 Fifth Ave between 21st and 22nd Sts, fourth floor; 212-358-7780, marierobinsonsalon.com; Mention TONY to receive a free ColoristCure conditioning treatment [worth $25] with the purchase of a haircut through Sept 30) for cuts (women $150–$250, men $110–$125), color ($175–$800), blow dries ($65–$100)—you name it. It's very warm and welcoming with a great laid-back feel. Every time I leave, my hair looks its best."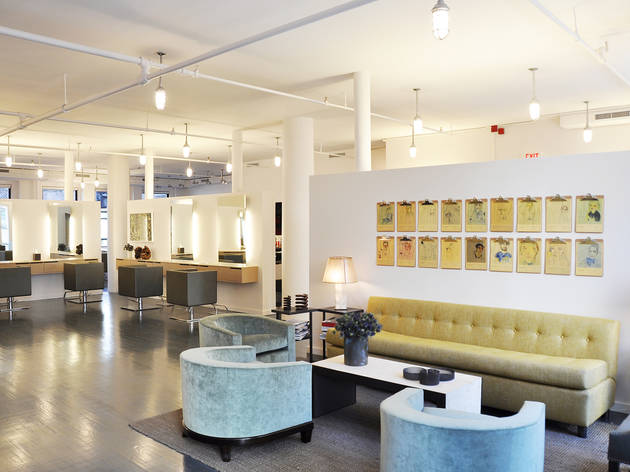 22/24
Marie Robinson Salon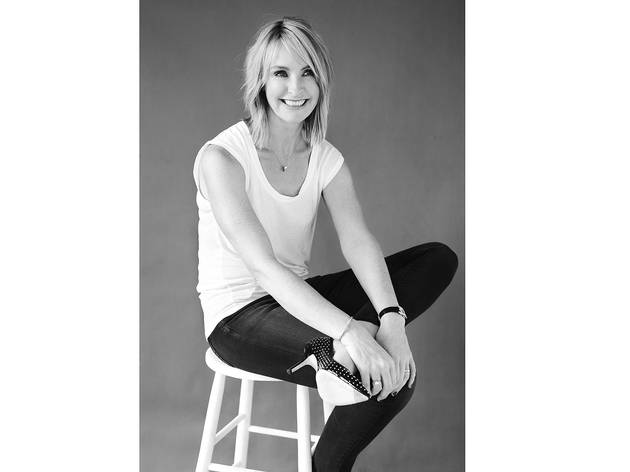 23/24
Rebecca Taylor Fashion designer (rebeccataylor.com)"Soho Sanctuary (119 Mercer St between Prince and Spring Sts; 212-334-5550, sohosanctuary.com) is truly a little sanctuary in the middle of busy Soho. You feel like you found your own private getaway! It's a relaxed and private atmosphere: very clean, minimalist and a bit romantic, with hardwood floors and dim lighting. I get everything from facials (60mins $135) and wraps (60mins $160, 120min $270) to massages (60mins $135–$150, 90mins $200–$225) there—it's all very natural and makes me feel great."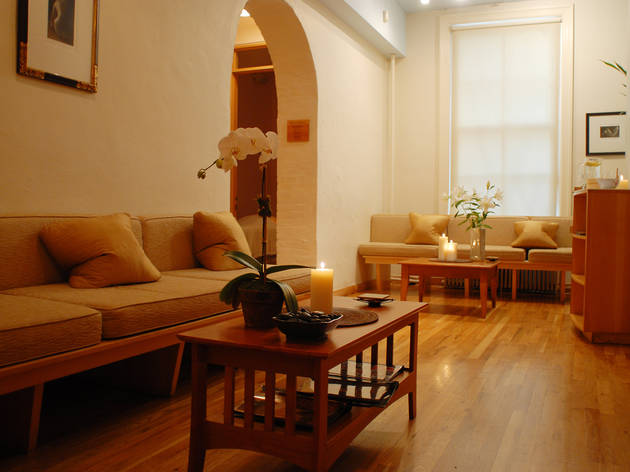 24/24
Soho Sanctuary
The best NYC spa and salon recommendations from Fashion Week insiders
Fashion designers, editors, bloggers and models reveal which NYC spas they visit to relax after Fashion Week.