Heads up! We're working hard to be accurate – but these are unusual times, so please always check before heading out.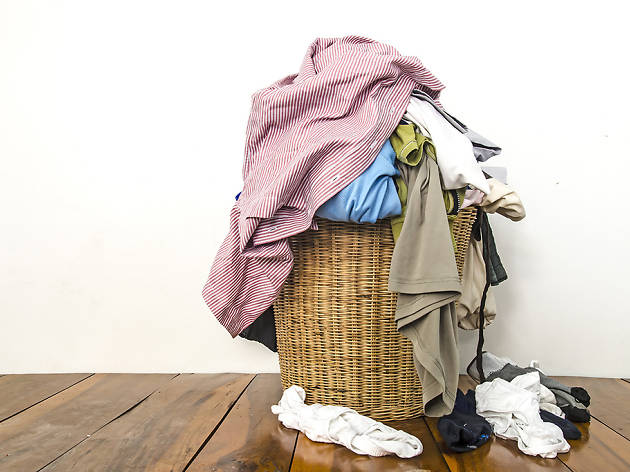 The best on-demand laundry apps in NYC, ranked
We tested laundry apps in NYC and the results may make you realize that it's time to address your overflowing hamper
Of all the New York annoyances, taking a weekly (okay, monthly) trip to the laundromat is one of the most irksome experiences. It's a dirty, time-consuming job, but luckily, these quick and—and affordable—best apps for New Yorkers are up for the challenge. We put the top five wash, dry and fold services that pick up and deliver in Manhattan, Queens and Brooklyn to the test, ranking them by overall cleanliness, speed and price point. So the next time you run out of clean underwear, save your quarters for another day. You can get your clothes smelling fresh at the touch of a button!
The best laundry apps in NYC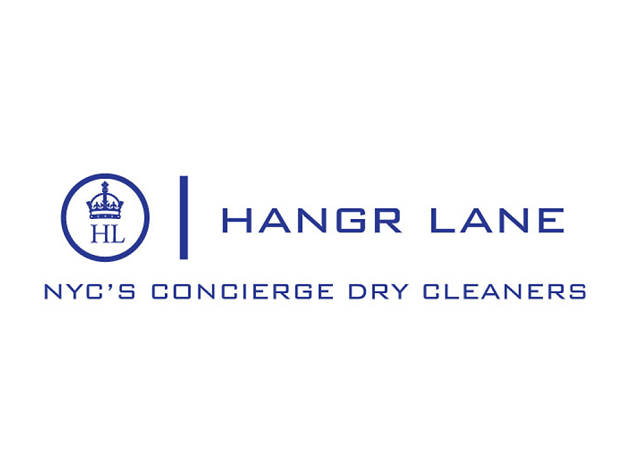 As far as customer service, this app is Grade-A—the owner of the company, Kimberly Doyle, personally picked up my dirty clothes. She kept in contact with me via text throughout my order and returned my laundry-filled suitcase with nary a scratch. The site is a bit confusing to use—when scheduling a pick-up, the app doesn't immediately give you the option to set up a delivery time. However, my 15-pound laundry bag was picked up at 11am, and returned to me the same day at 4pm. It's $1.50 per pound, but as a new customer, I received a discount of 44.5%, which cut my cost to under $13. —Christina Izzo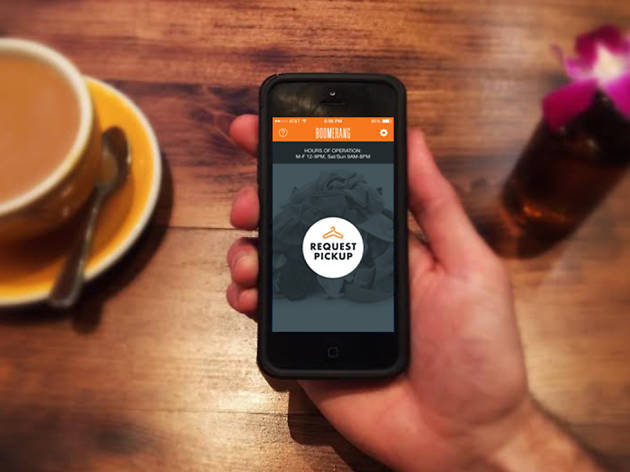 An easy-to-navigate user interface and efficiency are the best parts of Boomerang. You press a big orange button, and the bike-pulled laundry carriage is on its way to you in 15 minutes flat (if you live in Chinatown, like I do). Payment is also streamlined, and the company will text or call if you need help. Same-day delivery is possible if you schedule a pickup early enough in the day, but I booked a bit later and had to wait until the following morning. That being said: At least the app notifies you when it's done! Once it is, you press the same big orange button, and your neatly folded, clean clothes will be delivered to you ASAP. The price is on the higher end at $1.50 per pound, plus a minimum charge of $12.50 for any fraction under 10 pounds, and an extra $2 for separating whites. The grand total for a wash-and-fold of something over 30 pounds of dirty clothes? $50.75, which seems all right, given that it was about two weeks of laundry. FYI: I accidentally made a second order, and was immediately contacted via text to see if it was a mistake, so props to Boomerang. —Dan Dao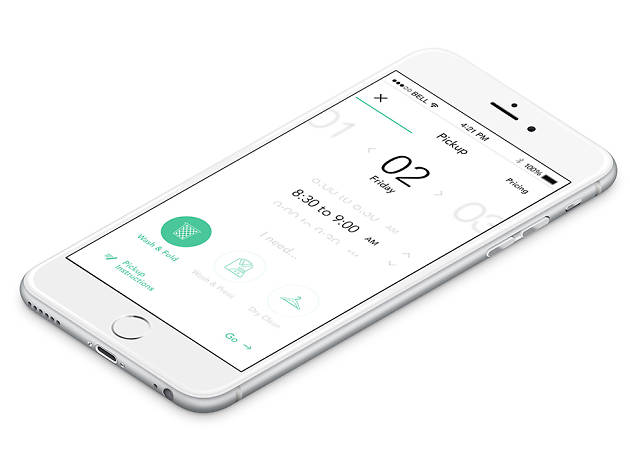 The ease of the app, the friendly customer service and the exceedingly neat delivery (everything is sealed in plastic bags inside reusable laundry bags, with undergarments separated from the rest of your clothing) are the benefits of using Cleanly. And because your clothing is so well-conserved, it retains that fresh-from-the-dryer smell! For overall use, the app is super user-friendly, with a clear-cut option for laundry (colors vs. whites, cold vs. warm wash, low-heat vs. regular dry) and handy notation boxes for both pickup and delivery. With a twenty-four-hour turnaround, which is quick but not as quick as the competitors, my duds were delivered in good time. —Christina Izzo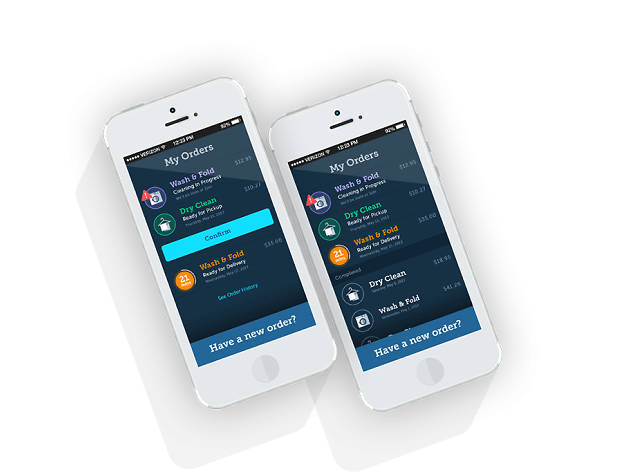 The app itself is lovely—approachable, easy to use, organized and clear in its pricing. The service, however, was lacking. The folding seemed rushed—which is likely, since it was a speedy, 24-hour turnaround. I'm not positive that my instruction to dry on low/medium heat was followed, as my pants were returned definitely smaller than when they left my apartment! But otherwise, the brand is trustworthy, friendly, timely in its response rate and does a good cleaning (although my clothes did not give off that I-want-to-snuggle-in-laundry-for-days smell). I also tried the dry-cleaning option, but the app's estimate was off by one to two days, and the pricing seemed fair, but not worth it. A wash-and-fold for a 22-pound bag was $15.30 (after $10 off for a first-time user), and dry cleaning was $41.49 (five shirts, two suits). —Raydene Salinas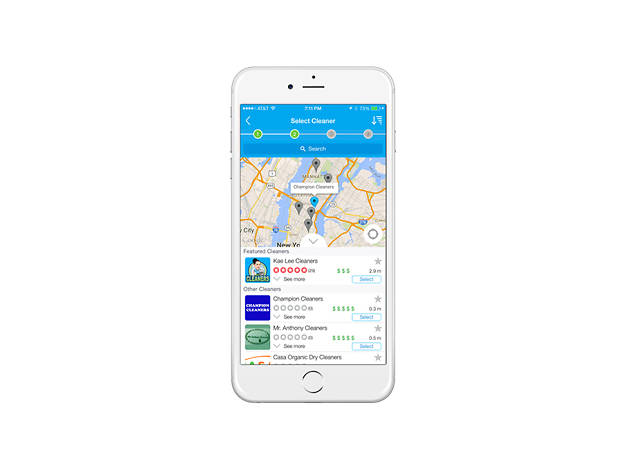 It took almost three days to get my laundry done through Trggir. The brand claims to pick up and deliver in Brooklyn—its slogan is "clean clothes on-demand by local cleaners"—but there wasn't a reputable app-affiliated laundromat in my neighborhood, so I had to opt for a pricier Upper East Side laundry. The app is easy to use when it comes to scheduling a pick-up and drop-off time, but I had to call customer service when my delivery was late. And although the folks on the customer-line were friendly and helpful, the service did not provide a weight for my bag, which I estimate was between 15 and 20 lbs. What I do know: The price was $15 more than what I would usually pay for this type of service. — Lauren Spinelli