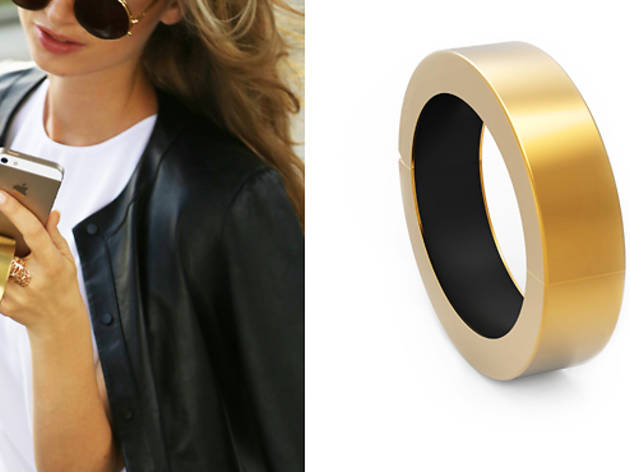 1/7
QBracelet What it does: Fashion meets function via this unisex bangle that doubles as a smartphone charger when you slip it off. Would we wear it? Sure. It's not arm candy, but it's better than frantically searching the city for an outlet. $79, available for pre-order at qdesigns.co. Ships in December.
2/7
Tory Burch for Fitbit Metal Fret Pendant What it does: Let's face it: Fitbit bracelets aren't super chic, but designer Tory Burch is about to change that. She created a gold pendant that disguises your Fitbit fitness tracker. Would we wear it? Yes! We love the Fitbit, but we can't rock the sporty look all the time. $175, available for pre-order at toryburch.com. Ships in October.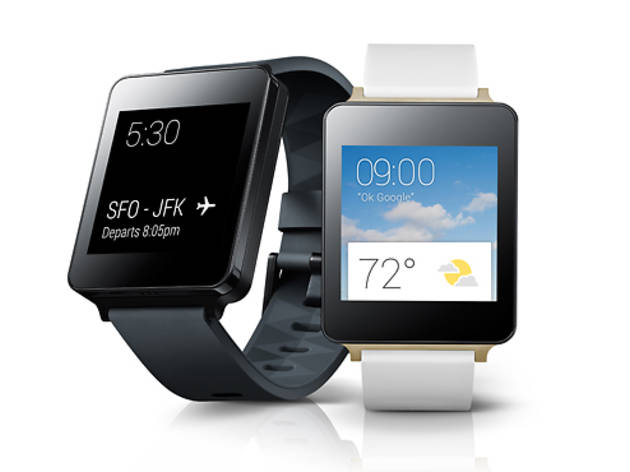 3/7
LG G Watch What it does: Track your daily needs with this full-color LCD, voice-activated watch. Synced directly with any Android phone (sorry, iPhone users), it works with voice commands where you can ask for flight times, weather updates and movie show times. And oh, yeah, it tells time, too.Would we wear it? Totally. This watch's slim, simplistic design is comfortable and just as easy to wear as it is to use. Plus, it's like having your very own personal assistant. $229 at lg.com.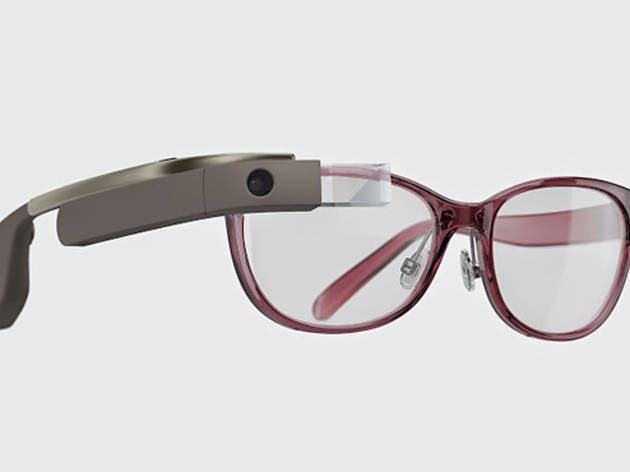 4/7
DVF Made for Google Glass What it does: These hi-tech specs designed by Google, but styled by Diane von Furstenberg, can do it all: Make phone calls, shoot videos, receive alerts and navigate your surroundings just by using your voice. Would we wear it? This cutting-edge technology is definitely cool and, thanks to DVF's elegant frames in a variety of colors, you can feel cool while wearing them. Google Glass attachment alone costs $1,500, so the better question is: Can we afford it? $1,725 (for DVF frames and Glass), at google.com/glass.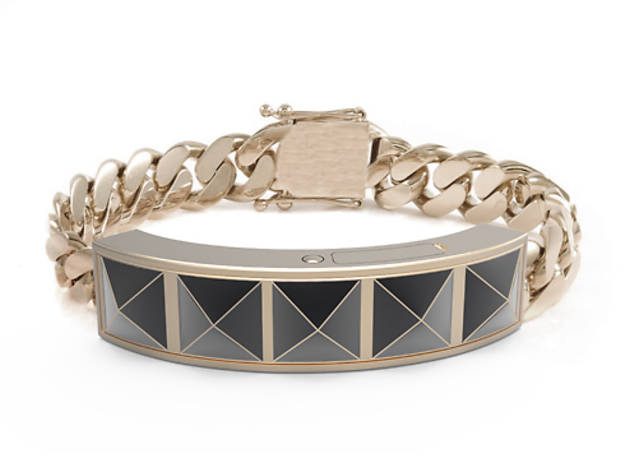 5/7
Rebecca Minkoff Notification bracelet What it does: No worries if you can't be torn apart from your phone. This gold chain-link bracelet connects via Bluetooth and lights up whenever you receive a text or call from your elite circle. Would we wear it? Hell yea! This bracelet is better than setting a place for your phone at the dinner table. $120 at case-mate.com. Ships in October.
6/7
Photograph: Alice Keeney
Ringly What it does: Techy jewelry doesn't always look like real jewelry, but this gemstone ring has us fooled. Just like the Rebecca Minkoff's Notification bracelet, this ring lights up whenever someone gives you a ring (or text) on the phone. Would we wear it? Definitely. Put the phone away, but still stay in the loop thanks to this lovely ring that also comes in multiple colors—one of each, please! $185, at Story (144 Tenth Ave at 19th St).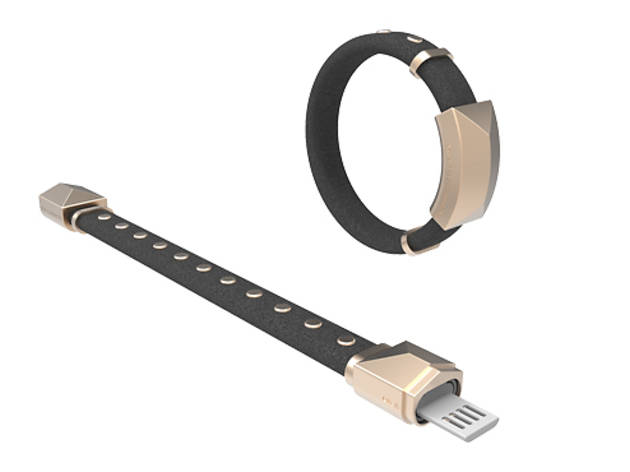 7/7
Rebecca Minkoff Lightning Cable bracelet What it does: This phone charger, disguised as a bracelet, will be your savior whenever your cell phone battery starts to die. Just open the bracelet's clasp, use the USB cable to sync or charge your mobile device and you're good to go. Would we wear it? Absolutely. This black leather bracelet adorned with Minkoff's signature flat gold studs is cool, the technically is just bonus. $60 at case-mate.com. Ships in October.
The best wearable technology
This fall, your accessories are smarter than you
fall fashion style guide
is full of them), and this season your look is going to be
really
smart. Fall 2014 is the season of wearable technology, as it caught the attention of some of our favorite fashion designers (i.e. Rebecca Minkoff and
Diane Von Furstenberg
, to name a few). Their latest, cutting-edge designs have us convinced: wearable technology is finally in style. From chic
Google Glass
frames to high-tech watches, these gadgets—most double as jewelry—are worth "geeking" out over.