Bonnie Slotnick Cookbooks seems like a fairy-tale cottage, tucked away on East Second Street at the bottom of a redbrick townhouse. Daffodils nod along on the patio, and inside, shelves are packed full of vintage cookbooks and tables are laden with quaint accoutrements. But this store is not from a fairy tale—it's vibrant and real. Neighbors drop by with their little jacketed dogs and rummage through new-arrivals. A couple of mothers and daughters from the Midwest tumble in, asking for directions to the closest bubble-tea spot. Bonnie Slotnick herself sits behind the counter and happily obliges with tips, handing them a map of the neighborhood and generally acting like a character in a Nora Ephron movie, sharp and funny. Utterly charmed, the tourists stay and browse.
I was a tourist myself the first time I visited the store, back when it was located in the West Village. I came across a volume called New York: Fair or No Fair, a guide published in 1939 specifically for the lone "woman vacationist," featuring an entire chapter concerning "Cocktails, Dinner and No Escort." All my friends go crazy for this book, and I've since searched for another copy of it online, without success. It feels like a secret tome, a feat in today's world of 24-hour access. Since moving to NYC, I've often returned to Bonnie Slotnick's new location. I don't cook often, but I thrive on praise, and believe me, when you give someone the gift of the captivating 100 Greatest Dishes of Louisiana Cookery, you'll get actual cheers and a chorus of "Where did you get this?" and "Oh my goodness, daube glacé!"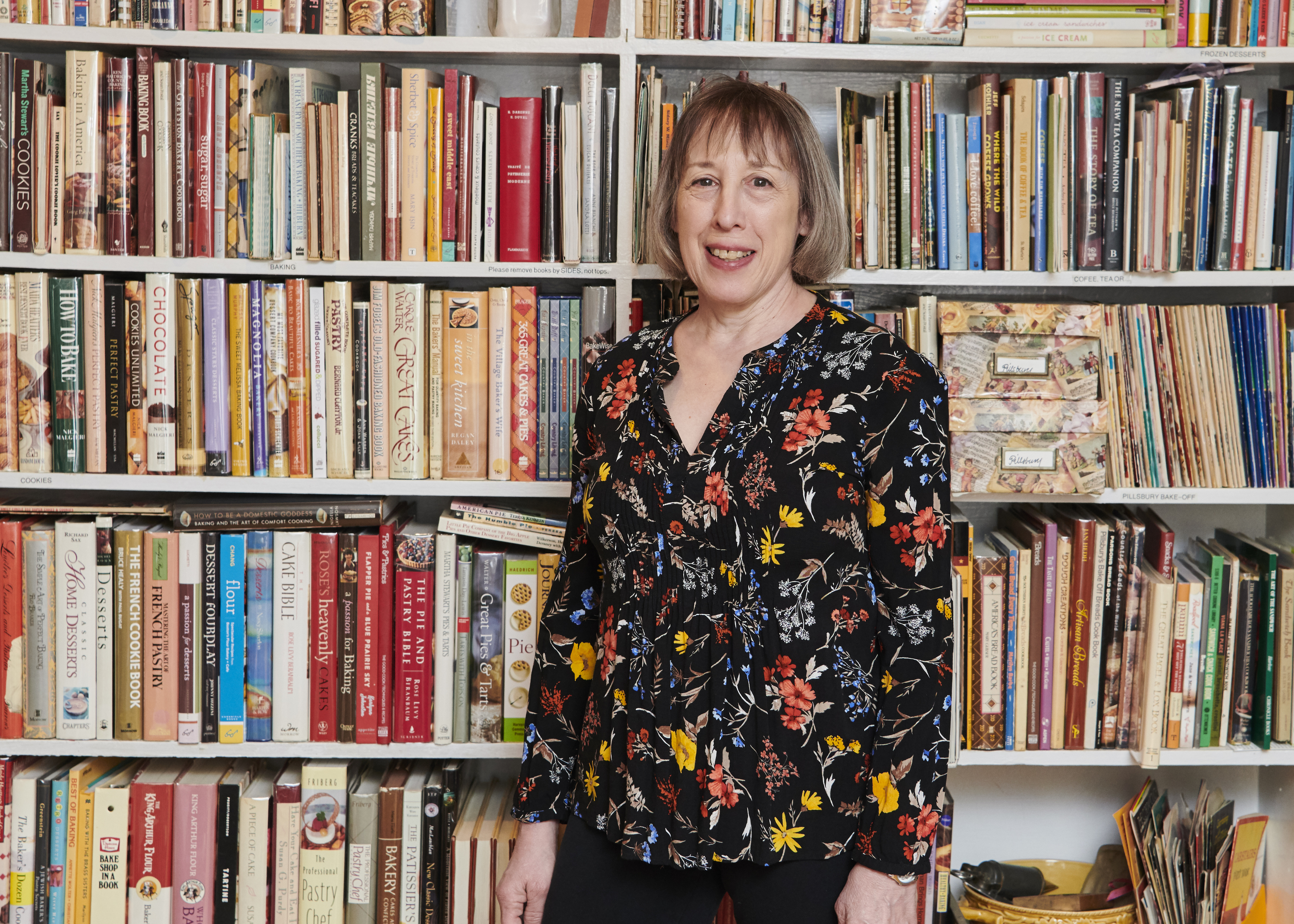 Photograph: Kyle Dorosz
Slotnick formerly worked in cookbook publishing and seems to know each one of the 5,000 publications in her store intimately. "Yes, more than somebody at Barnes & Noble, because I've bought each book, and I've always had a very good memory," she says. I ask her if she has any vintage Native American cookbooks, and she immediately points to a small stack and tells me, frankly, that some are more authentic than others. We talk about how ramps appeared on hipster menus in Brooklyn in 2017 but have been a staple of Cherokee Nation cooking forever. She buys her stock directly from real human beings (usually New Yorkers) who are cutting back their own collections. She also relies on a few trusted "pickers" who scout around looking for books they think she'd like.
The number of chain stores in the city declined by 0.3 percent this past year, the first drop in national retail businesses since the Center for an Urban Future began keeping records more than 10 years ago. (That's not to say that chain stores are always the opposite of mom-and-pop shops. Dunkin' Donuts tops the list as the largest countrywide retailer in New York City, with a total of 624 stores, but they are often run by single families.) Slotnick is neither a mom nor a pop. She tells me that she identifies as a "spinster-proprietress." With ever-rising rent and predatory landlords, it's extraordinarily difficult to keep a small business afloat in this city, and Slotnick knows she's the exception to the rule. She lost the lease on her first location—"a brutal experience"—and spoke about that setback at a recent hearing for the City Council's Committee on Small Business.
Her current landlords heard about her loss in 2014 and immediately called her up, offering her a rare deal on the commercial space in the house they grew up in—a 10-year lease at a fair rent. This greed-free ethos may be highly unusual in NYC, but it's matched by their tenant's own philosophy. "The store pays for itself and a little bit more. I'm not ambitious. I'm not looking to be more famous than I am. I'm about as famous as I can stand." Perhaps this is the magic that makes the store feel like a fairy tale.
Maeve Higgins's most recent book, Maeve in America, is out now.