Heads up! We're working hard to be accurate – but these are unusual times, so please always check before heading out.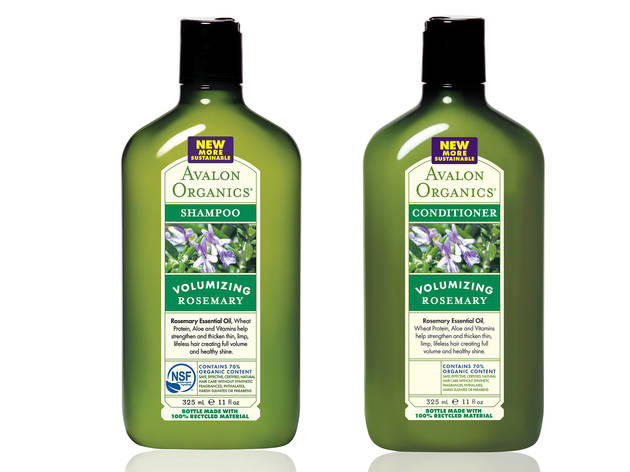 1/12
Kick-start the waking-up process before you've had your first cup of coffee by sudsing up with this all-natural shampoo. The scent of rosemary is said to improve memory, and while we still can't remember half of high school, the clear gel's zingy, herbal-pine fragrance certainly makes us feel more alert. Work a dollop into a gentle, tight-bubbled lather to get locks that seem full, strong and squeaky clean. Then follow it up with the thin-cream conditioner to add softness back to your strands. Avalon Organics Volumizing Rosemary shampoo and conditioner, $11 each, at Whole Foods Market, locations throughout the city; visit wholefoodsmarket.com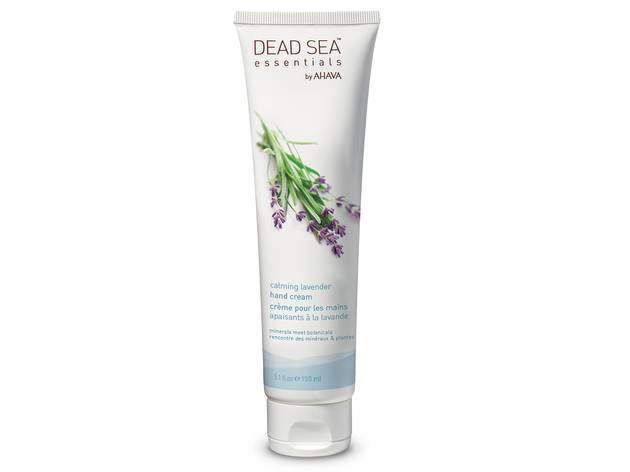 2/12
Keep this rich, nongreasy hand cream in your cubicle at work to instantly quench parched skin without having your fingers slip all over your keyboard. The relaxing lavender scent allows you to take a momentary spa break at your desk. Dead Sea Essentials by Ahava lavender hand cream, $10, at Target, locations throughout the city; visit target.com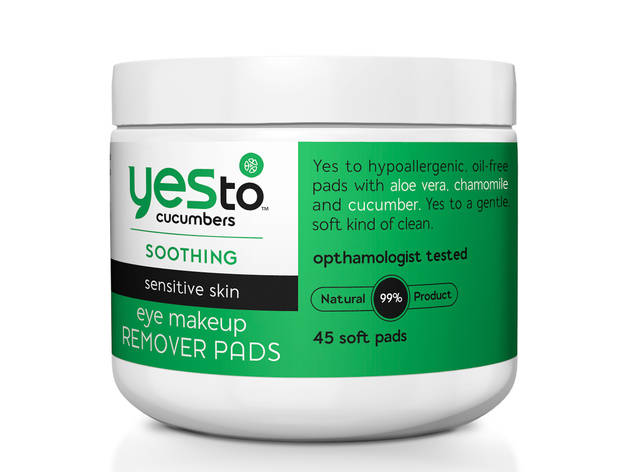 3/12
Taking the old beauty trick of using cucumber slices to reduce eye puffiness one step further, these presoaked round pads tap the vegetable's antioxidant properties to gently (and effectively) remove makeup without irritation. Part of natural brand Yes To's hypoallergenic line for sensitive skin, the wipes leave behind a cooling sensation and fresh scent. Yes to Cucumbers eye makeup removing pads, 45 for $8, at CVS, locations throughout the city; visit cvs.com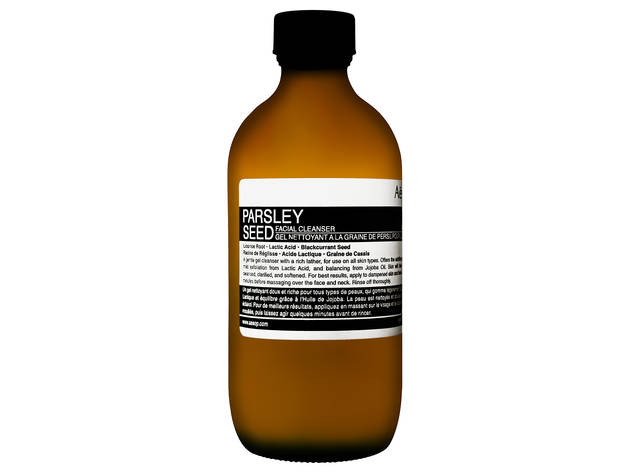 4/12
Once you adjust to the pungent fragrance (heady licorice root mixed with herbaceous parsley seed) of this clear-gel cleanser, you'll swear by its skin-softening properties. Lactic acid acts as a mild, nonabrasive exfoliant, helping to degunk pores. The face wash's light lather foams into bubbles upon contact with water, ensuring you'll never miss a spot when rinsing. Aesop Parsley Seed facial cleanser, $35, at Aesop, locations throughout the city; visit aesop.com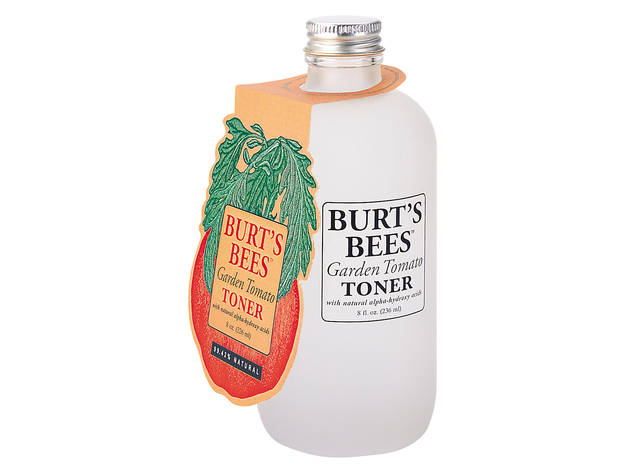 5/12
Those with oily epidermises can keep shine at bay with this sweet-smelling toner, which relies on a salad of tomato, parsley and cucumber extracts to balance skin's pH levels. Smooth on the watery solution using a cotton ball postcleanse to tighten pores and remove product buildup without stripping your face of its indigenous moisture. Burt's Bees Garden Tomato toner, $12, at walgreens.com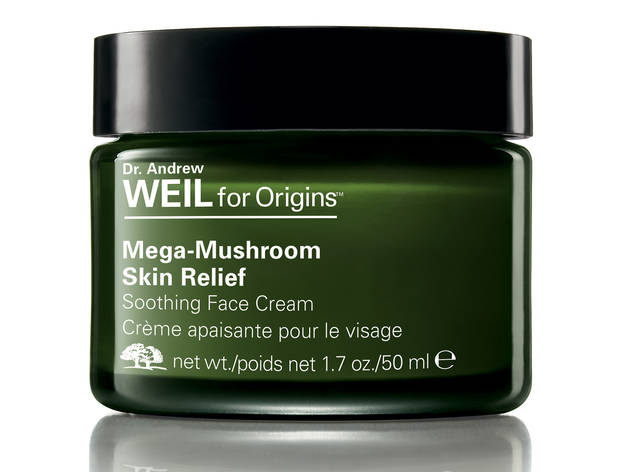 6/12
Renowned holistic-health doctor Andrew Weil created this soothing cream for high-end natural skin-care brand Origins with aggravated epidermises in mind. Featuring three different types of mushrooms that are all anti-irritants, plus herbs such as ginger, turmeric and holy basil, the earthy, midweight formula hydrates and calms skin while making it appear dewy. All after-tax royalty profits are donated to the Weil Foundation (weilfoundation.org), which supports integrative medicine through training, education and research. Dr. Andrew Weil for Origins Mega-Mushroom Skin Relief Soothing Face Cream, $61, at Origins, locations throughout the city; visit origins.com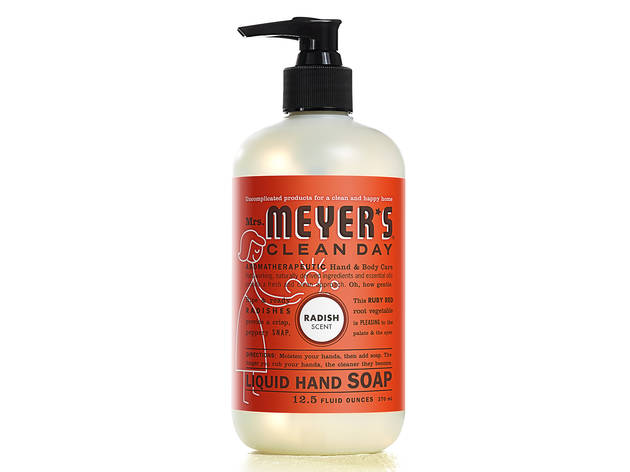 7/12
Although the latest fragrance from cruelty-free company Mrs. Meyer's Clean Day smells so pretty it borders on floral, this radish-scented liquid soap still manages to capture the peppery crispness of the root vegetable. The biodegradable formula contains moisturizing aloe vera and olive oil glycerin, leaving hands sanitary and smooth. Mrs. Meyer's Clean Day Radish liquid hand soap, $4, at mrsmeyers.com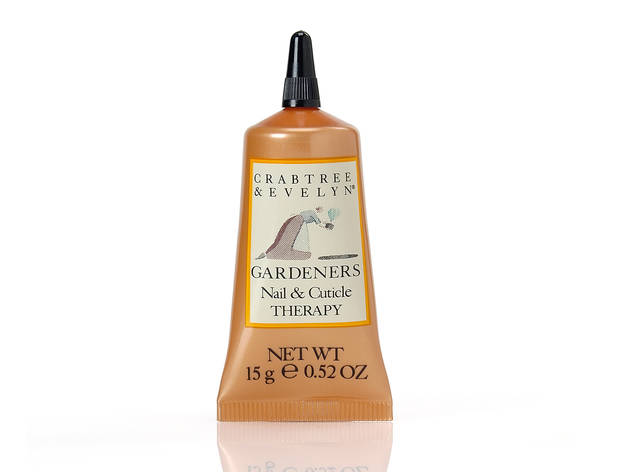 8/12
This lightweight, botanical cuticle cream may have been created with gardeners in mind, but even polish fiends can benefit from its restorative capabilities. Smooth the herbal ointment (featuring notes of rosemary, thyme, clover, sage and lavender) over the entire nail bed for instantly shiny digits and soft cuticles. The addition of keratin, a natural protective protein, promises to strengthen brittle nails over time. Crabtree & Evelyn Gardeners nail and cuticle therapy cream, $16, at Crabtree & Evelyn, 10 Columbus Circle at 59th St (212-823-9584) • 30 Rockefeller Plaza between Fifth and Sixth Aves (212-582-0190) • crabtree-evelyn.com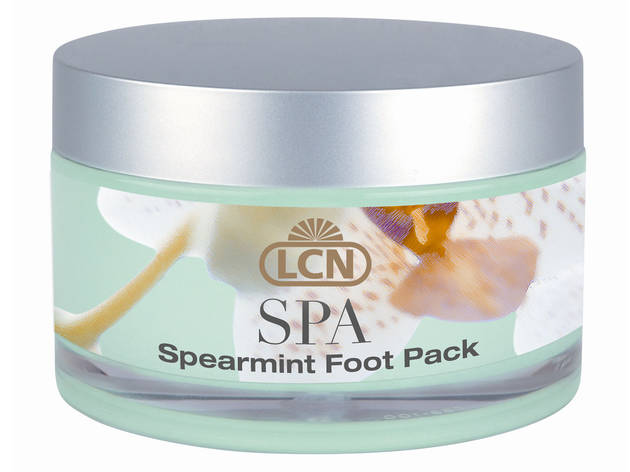 9/12
The next time you settle in for a DVR marathon, treat chapped and calloused soles to this peppermint foot mask from German nail-care label LCN. Slather the white-clay mixture over moistened paws and let it soak in for 20 minutes. By the time you remove the residue using a damp cloth, your feet will feel (and smell) refreshed. LCN Spa spearmint foot pack, $30, at lcnboutique.com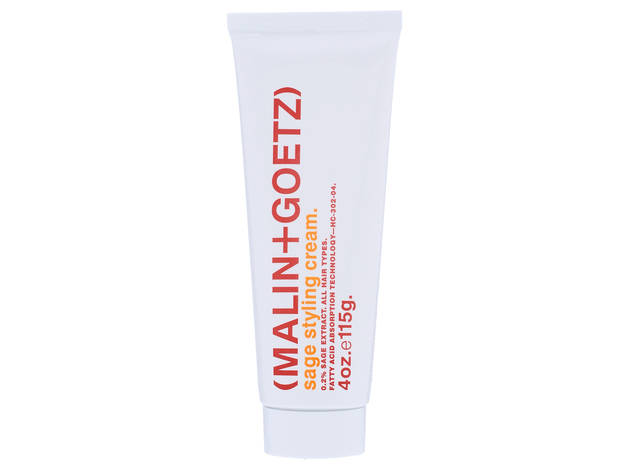 10/12
You don't need to skip shampooing for a few days in order to get the bed-head look, thanks to this nonsticky styling cream from local apothecary Malin + Goetz. It delivers touchable, piecey texture and definition with the hold of a gel, minus the residue that's often to blame for helmet hair. Even the subtle sage aroma won't weigh you down. Malin + Goetz Sage styling cream, $20, at Malin + Goetz, 177 Seventh Ave between 20th and 21st Sts (212-727-3777) • 455 Amsterdam Ave at 82nd St (212-799-1200) • malinandgoetz.com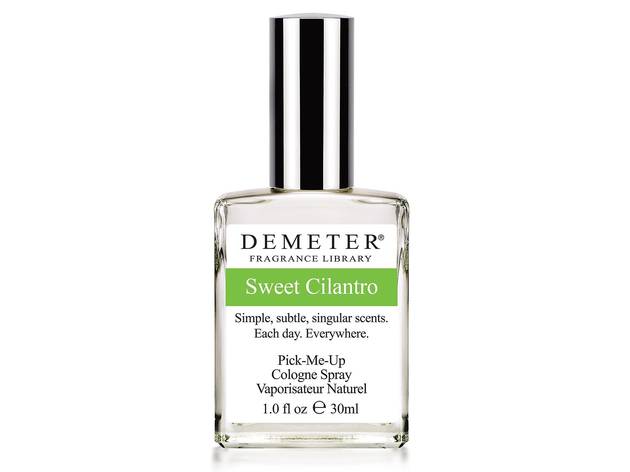 11/12
Considering it's named after the Greek goddess of the harvest, it's only fitting that fragrance company Demeter would attempt to capture the polarizing scent of cilantro. Although the simple scent smells uncannily like coriander leaves upon first spritz, you won't have to worry about being mistaken for Mexican food all day: It settles into something sweetly fresh, crisp and totally wearable. Demeter Sweet Cilantro cologne spray, $20, at Duane Reade, locations throughout the city; visit duanereade.com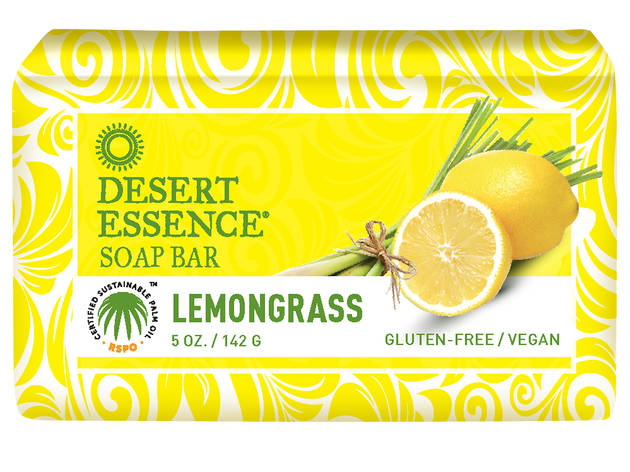 12/12
A creamy texture and perky citrus aroma are the hallmarks of this naturally scented soap, created using sustainably harvested palm oil. Its gentle lather releases aloe vera and jojoba oil, leaving behind soft skin. Desert Essence lemongrass soap bar, $5, at desertessence.com
Trend watch: Garden-scented beauty products
These garden-scented beauty products capture the fragrances of vegetables and herbs, allowing both sexes to celebrate spring while grooming.