Heads up! We're working hard to be accurate – but these are unusual times, so please always check before heading out.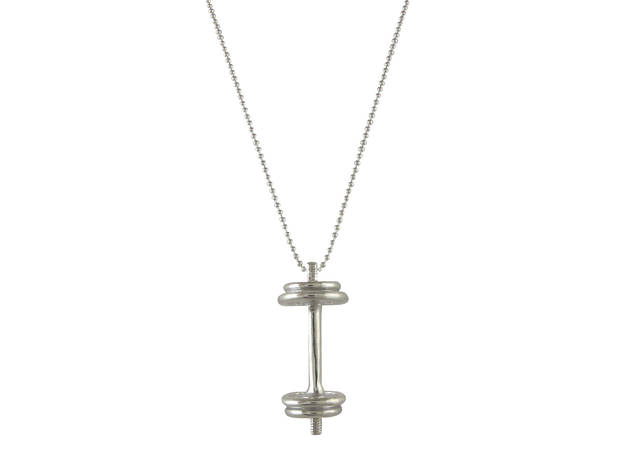 1/8
You may not have the chance to physically help those in need, but you can still pick up this dumbbell necklace—100 percent of proceeds are donated to the charity of your choice. Designer and Upper East Side resident Joan Hornig created the sterling-silver piece as a tribute to those affected by the storm. The price references Sandy's 80mph winds and effect on 22 states. Joan Hornig Build up the Giving necklace, $80.22, at joanhornig.com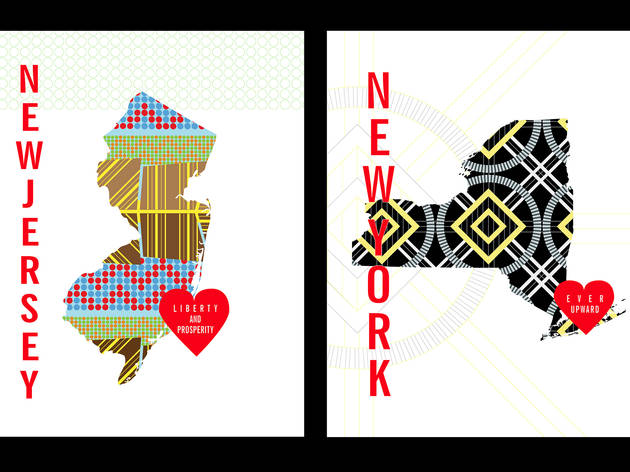 2/8
Boston graphic designer Jennifer Hill, who got her start creating whimsical packaging for beauty brand Fresh, is best known for making destination-specific posters inspired by her insatiable wanderlust. In the wake of Sandy, she's issued special-edition prints for two of the hardest-hit areas: New York and New Jersey. Each features an outline of the state filled with a Hill pattern—meant to reflect the Hamptons and Wildwood, respectively—alongside the state's motto inside a heart. Net proceeds go to the Red Cross (redcross.org), allowing you to demonstrate East Coast pride while helping with relief efforts. JHill Design Sandy Edition New York and New Jersey 8" x 10" map prints, $25 each, at jhilldesign.com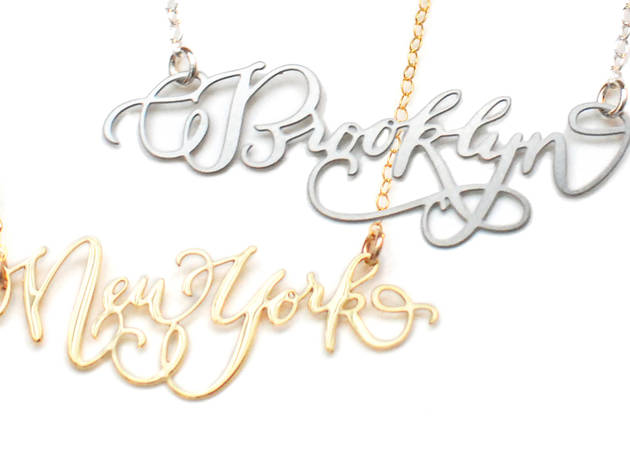 3/8
We'd jump at the chance to own one of Brooklyn jewelry designer Anna Corpron's NYC-centric nameplate necklaces even without knowing that half of each sale benefits the American Red Cross Disaster Relief fund (redcross.org) through the end of November. The charitable aspect makes the pieces, featuring hand lettering from Minnesota calligrapher Crystal Kluge (crystalkluge.com), even more inspiring. Brevity New York and Brooklyn necklaces, stainless steel $75, gold-dipped $95; both at brevityjewelry.com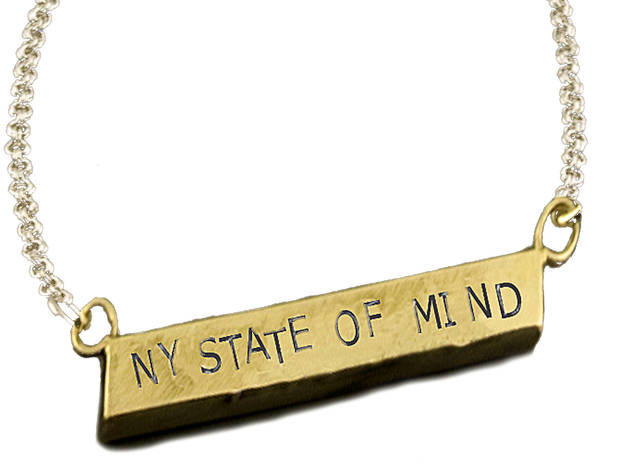 4/8
If there's one thing we're sure of, it's that Gotham denizens unite during trying times. If you subscribe to that New York state of mind, then wear the motto around your neck with this engraved bauble from husband-and-wife jewelry designers Radika Chin and Dana Walden Chin. The duo create the piece using recycled metals, and are donating 100 percent of the proceeds to the Red Cross (redcross.org). Dana Walden Jewelry NY State of Mind necklace, $60, at danawaldenjewelry.com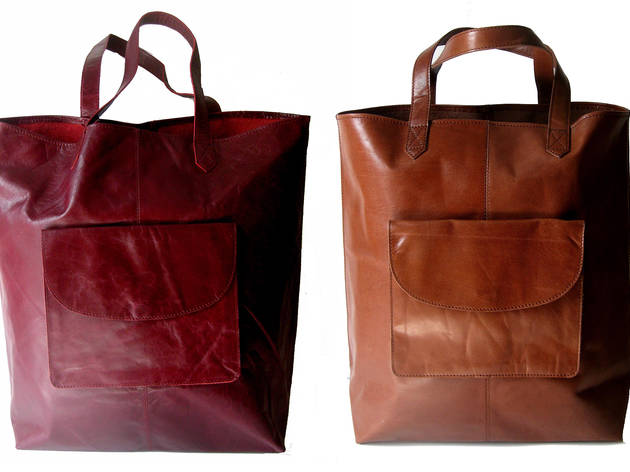 5/8
The storm left many living in coastal areas with little more than what was in their bags when Sandy hit. Let this wax-veneer leather tote serve as a humble reminder that power wasn't the only thing some New Yorkers lost. Local accessories designer Eva Hanusova is donating 50 percent of the satchel's proceeds to the Red Cross (redcross.org) through the end of the month. Eva Hanusova Dorset totes, $239 each, at evahanusova.com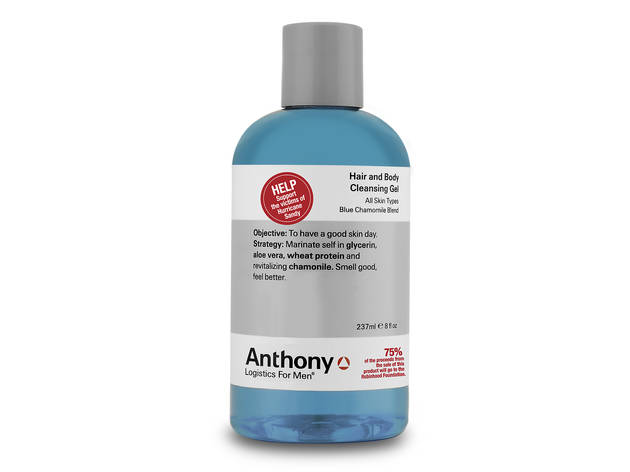 6/8
Since his men's grooming business, Anthony Brands, is based in Soho, founder and CEO Tony Sosnick felt compelled to help his local community get back on its feet post-Sandy. In addition to spearheading Beauty Brands for Sandy (facebook.com/beautybrandsforsandy), a collective of companies that are donating personal-care products to tristate-area shelters, Sosnick is releasing an eight-ounce version of this refreshing two-in-one gel cleanser and donating 75 percent of its proceeds to the Robin Hood foundation's (robinhood.org) hurricane relief efforts. Anthony Logistics for Men hair and body cleansing gel in Blue Chamomile, $20, at anthony.com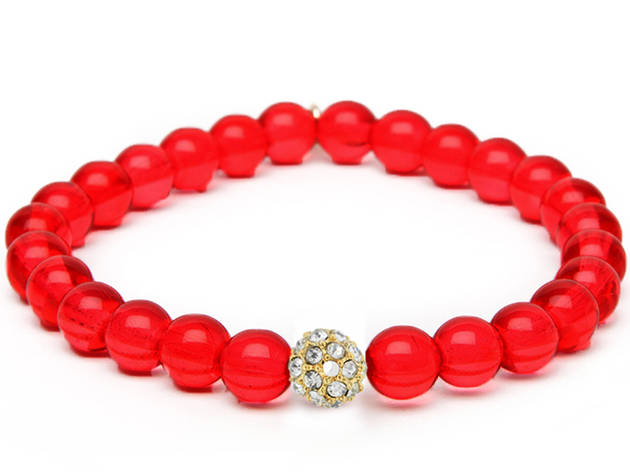 7/8
To help provide water, food and generators to those crippled by the storm, native New Yorker and jewelry designer Devora Libin created this exclusive stretch beaded bracelet that's handmade in NYC. Half of the sales benefit the Red Cross (redcross.org) through December 1. Devora Libin Jewels Sandy Relief bracelet, $45, at devoralibinjewels.com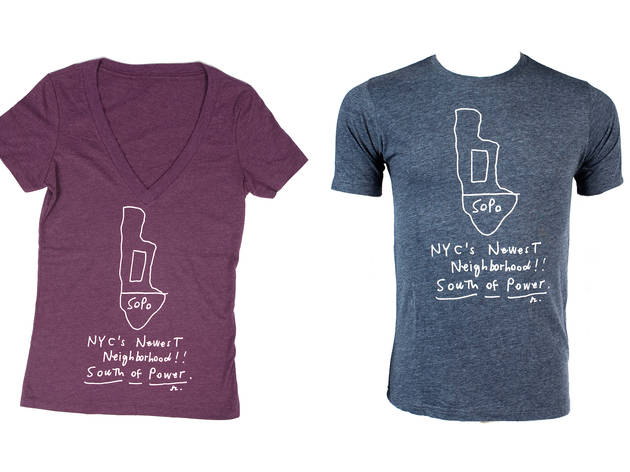 8/8
Unlucky downtown residents who found themselves in a blacked-out grid for nearly a week following the storm can immortalize their experience with this witty tee. New York illustrator Jake Levine sketched the image—featuring Manhattan's latest fictional neighborhood, SoPo (South of Power)—and SelflessTee, a San Francisco company that raises funds and awareness for various causes through its charitable T-shirts, bought it. Through the end of the year, ten dollars from each sale of the ladies' V-neck and guys' crewneck is donated to the Bowery Mission (bowery.org). SelflessTee SoPo T-shirts, $20, at www.selflesstee.com/sopo
Trend watch: Hurricane Sandy relief products
These charitable products benefit Sandy relief efforts by donating proceeds to the Red Cross and other nonprofits.
As New York City and other parts of the Northeast continue to recover from the devastating effects of Hurricane Sandy, many people want to know how they can help. If you aren't able to volunteer your time or attend the benefits and fund-raisers being held at bars and restaurants in New York, you can still purchase these charitable products, whose proceeds are being donated to the Red Cross and other nonprofits.