Best gift shops: Astoria
Find out where to shop for gifts in this Queens neighborhood.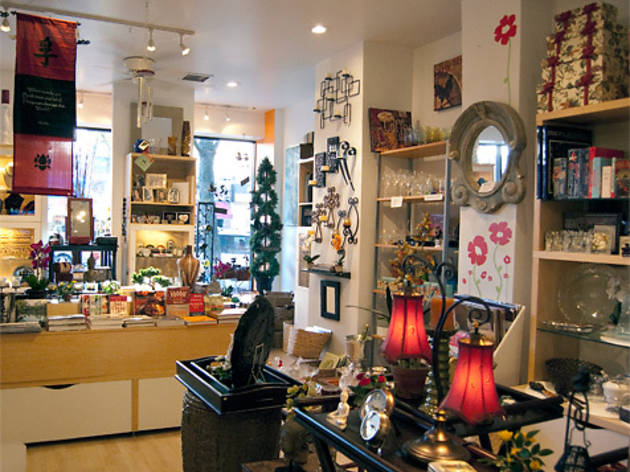 Critics' picks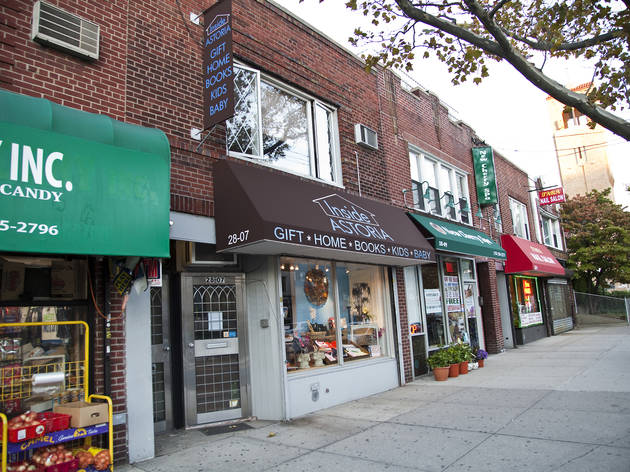 Shopping, Gifts and stationery
Andrew Purdom opened his home-goods shop three and a half years ago, and he's filled its shelves with items that span from reasonably priced glassware by Stölzle (a German crystal company, $10–$12) to $100–$200 pieces of furniture, like shelving units and accent tables. The majority of the stock focuses on gifty goods like handmade jewelry, a wide selection of scented candles, cookbooks (Top Chef: The Quickfire Cookbook) and quirky tomes published by Chronicle, including Citi Field, a pop-up about the Mets' new ballpark.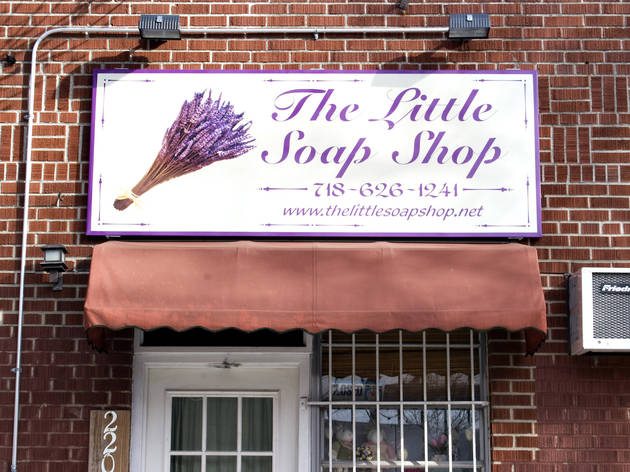 Clean up your act at this 200-square-foot "soaperie," which got its start in owner Vivian Dritsas's kitchen after she took a soap-making class in 2005. Here, vegan, all-natural products abound—including lip balm, organic shower gel, soy candles and, of course, handmade soap— created on the premises with Dead Sea minerals and coconut and olive oils. Dritsas also creates custom orders, which she can ship directly to you, as well as party favors and centerpieces for bridal showers and other events.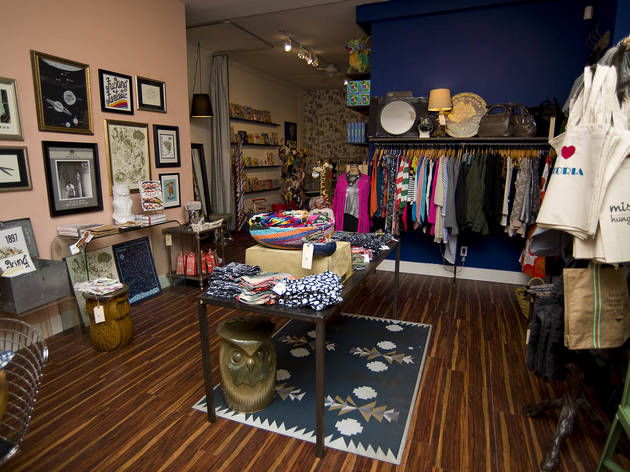 Shopping, Gifts and stationery
Site NYC owner Mackenzi Farquer outgrew her tiny 400-square-foot shop, so she changed the name, moved up the block to a space more than triple the size and stocked everything she always wanted to in her ideal lifestyle store. She's added women's clothing ($30–$200), accessories ($20–$200) and furniture ($15–$1,200) to the mix of giftable home goods ($5–$300). Unique finds include Lockwood leather wrap bracelets ($10), BB Dakota open-back sweaters ($105) and Paper Source fox-emblazoned drinking glasses (four for $21).
More shops for gifts in Astoria
Since 2008, owner Kazuki Kozuru-Salifoska has sold both her own designs and those of other artisans exclusively at street fairs and markets. In her her first brick-and-mortar store, she continues to follow that business plan. Her cozy space houses an eclectic mix of handmade jewelry, home accessories, organic skin-care products and apparel by local artists and designers, including Gaetano Canella, Kristen Benson and Meng Weng. Sleek black wooden furniture showcases a hodgepodge of items such as bottles of Anthesis Organic Skincare lavender hand cream ($16), Gina Schiappacasse mounted fashion-inspired art prints ($40), M Voli E hand-knit colorful wool bracelets with heart charms ($65) and Kristen Benson sterling silver pendant necklaces with white sapphires ($152). Sift through garment racks set against the fuchsia-and-orange walls to find Nera silk organza and lace dresses ($185) and Kozuru-Salifoska's own babySOLAIRE striped corduroy jumpers lined with African prints ($58). Before you head out with your new goods in a handcrafted shopping tote, you may catch a glimpse of the shop owner hard at work on her 50-year-old Singer sewing machine.
Shopping, Design and interiors
Since 2007, Mackenzi Farquer has elected to stockpile atypical accoutrements in her design store—and as a graduate of the New York School of Interior Design, she boasts a well-practiced eye for what's in style. The merch is divided into three sections: vintage, handmade and "just well-designed," and you'll find everything from sleek Saarinen tables and kitschy propaganda posters to come-hither vintage aprons, as well as handmade silver jewelry by Astorian designer Sprout. Keep an open mind here; you might walk in searching for a unique a coin necklace (by Betsy & Iya), but you could easily walk out with a set of vintage ice-cream parlor chairs instead.