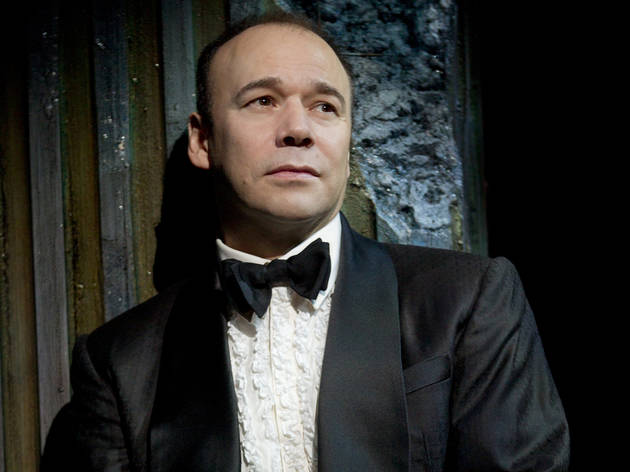 1/20
Photograph: Joan Marcus
All eyes are on the hot young stars of Newsies and Once, but don't rule out Broadway stalwart Burstein, who has emerged in recent years a talent to reckon with. As in South Pacific and The Drowsy Chaperone, Burstein delivered prime showbiz gusto as Follies' glad-handing Buddy—but flavored the ham, this time around, with soulful nuance and pain.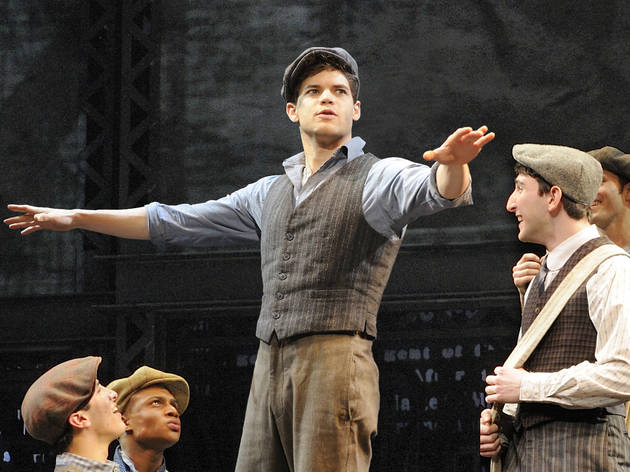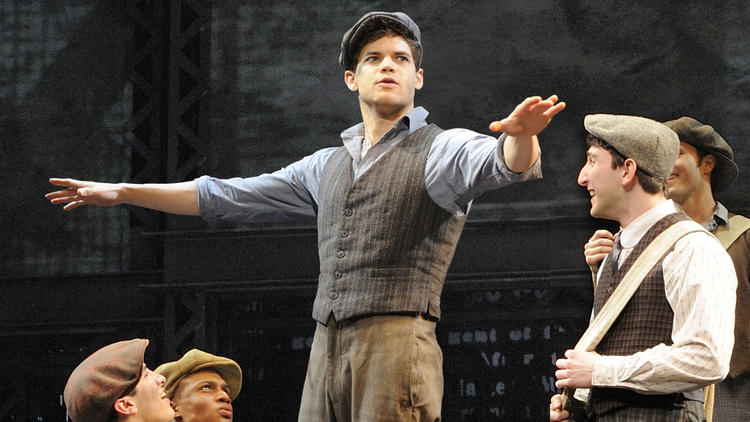 2/20
Photograph: Deen van Meer
The raffishly handsome Jordan burst onto the season fully formed, with head-turning leads in the short-lived Bonnie & Clyde and now Disney's striking-newsboys hit. His dancing is muscular, his baritone is rich and he has manly yet boyish charisma to spare. If Newsies gathers Tony snowballing momentum, Jordan might be swept up (justifiably) in its winning streak.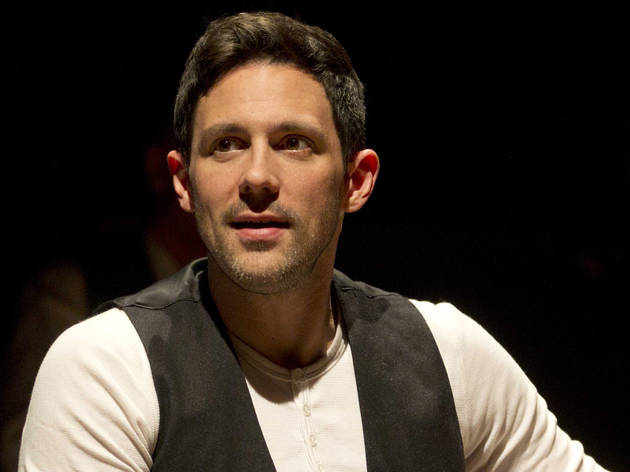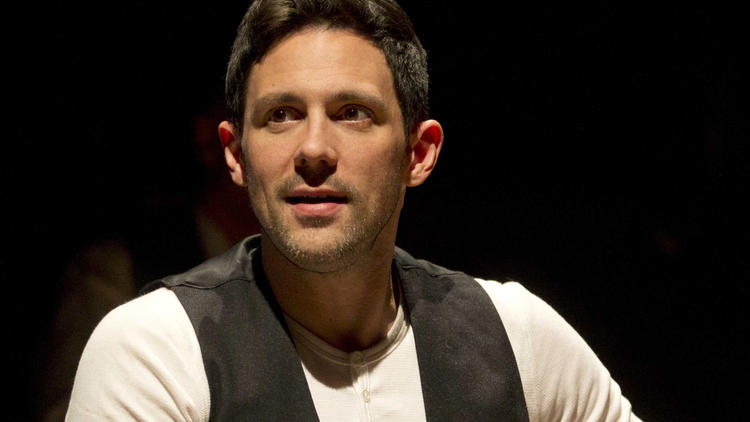 3/20
Photograph: Joan Marcus
Kazee plays the sweet, hunky (and improbably single) Guy in the musical underdog of the season. While the mensch-y actor is not making his Broadway debut in Once (he's been in four productions since 2006), his performance has the feeling of an arrival, a talented actor who's finally found the right vehicle. And his folk tenor—bright and clear as a winter stream—sends shivers down our spines.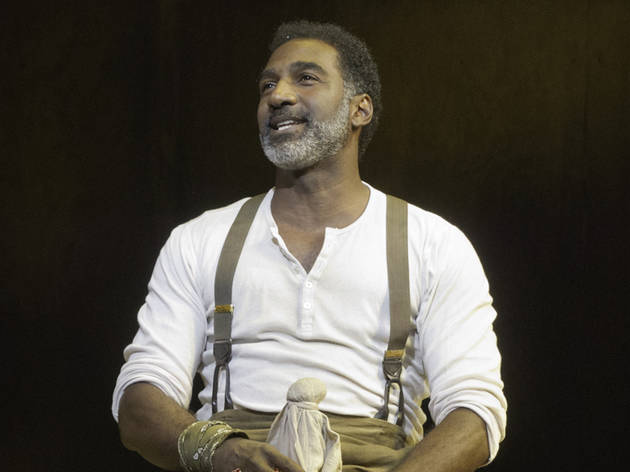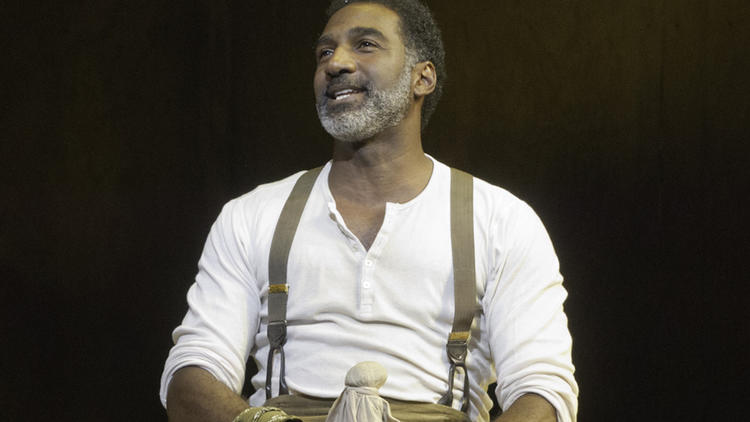 4/20
Photograph: Michael J. Lutch
Navigating the racial delicacies and tonal difficulties of this iconic musical-theater character, Lewis has done an admirable job. He has humanizing the lame, lovelorn Porgy without eliding his anger, foolishness or weakness. And while Lewis has a velvety baritone capable of real strength, he often subverts it in Deidre Murray's more folksy, less operatic vocal arrangements. Sometimes holding back is a strength all its own.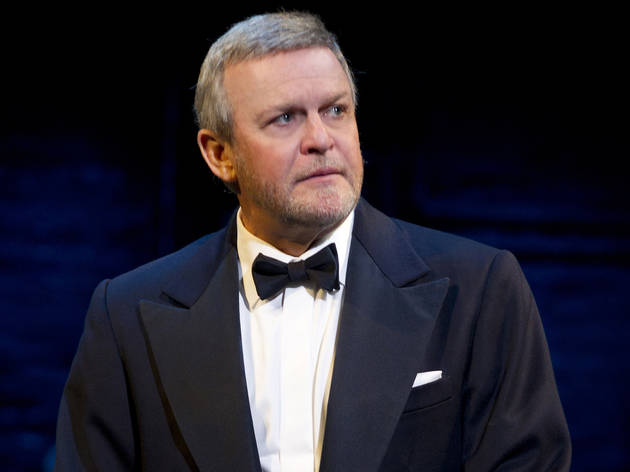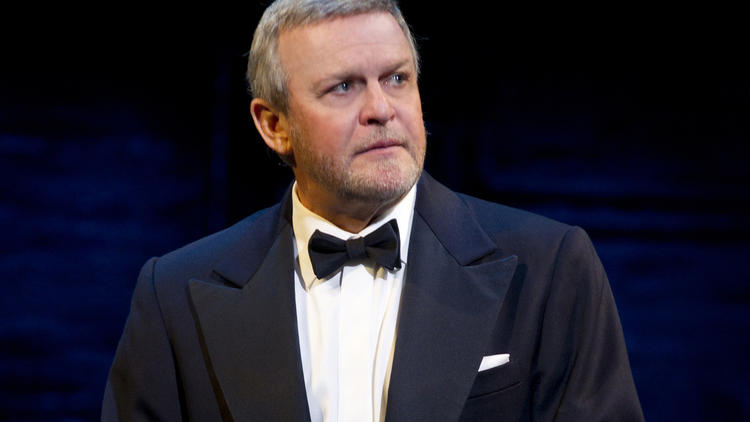 5/20
Photograph: Joan Marcus
The suave Raines rode a wave of Follies love into a surprise nod for his portrayal seemingly sturdy Benjamin Stone, whose successful façade crumbles in the musical's climactic scene. Though he was persuasive and vocally strong (especially in the show's thesis number, "The Road You Didn't Take"), Raines's nomination will have to serve him as a reward enough in a highly competitive race.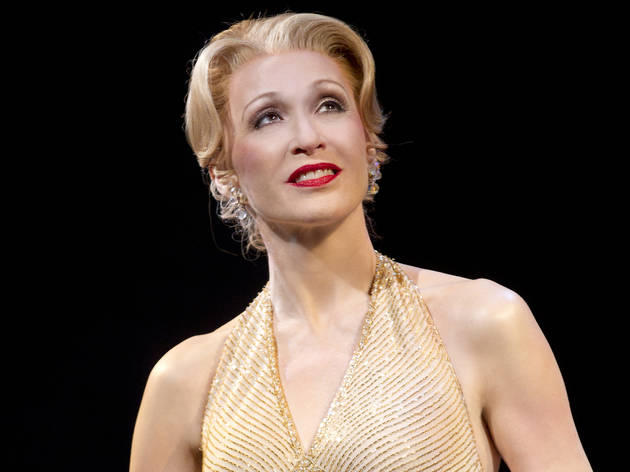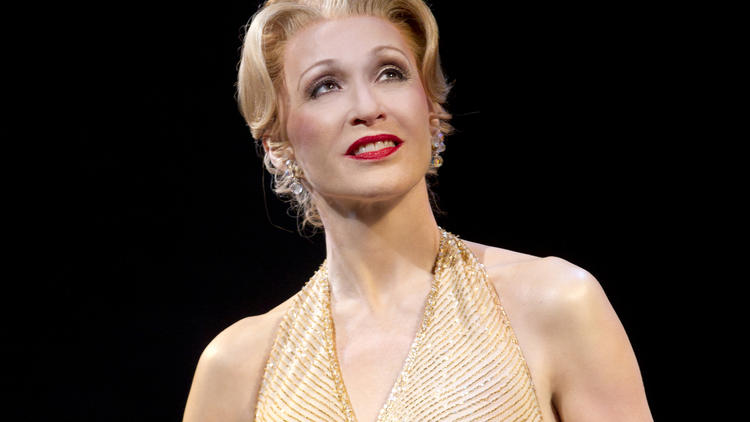 6/20
Photograph: Joan Marcus
The divine Maxwell now joins the rarified club of performers (there are just three others) who have been nominated for Tonys in all four acting categories. Her turn as the elegantly miserable Phyllis in Follies was smashing in more sense than one, especially in her definitive, furiously hurt "Could I Leave You." It represents her best chance yet of finally winning a Tony—if she can overcome perennial favorite Audra McDonald.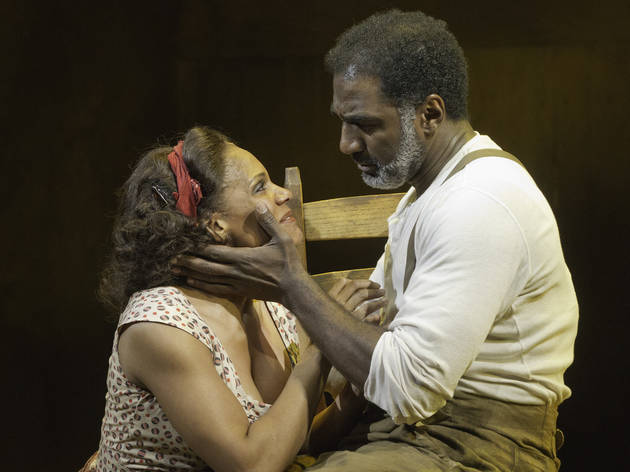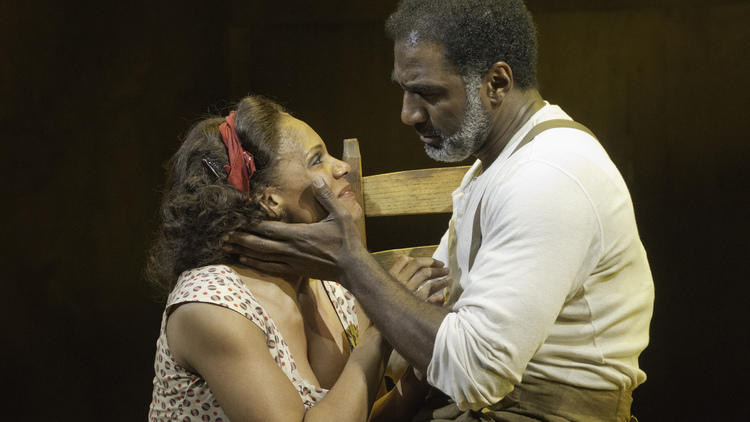 7/20
Michael J. Lutch, Michael J. Lutch
She's won four Tonys in the past in featured roles (two in musicals, two in plays) but this year, McDonald is vying for the gold in a leading role. And is she ever ready for it. This seemingly unstoppable force continues to challenge herself and audiences with roles that stretch her abilities as an actor and a singer. Her Bess was a shattering study of addiction and abjection, a triumphant taking up of a fallen, misunderstood woman.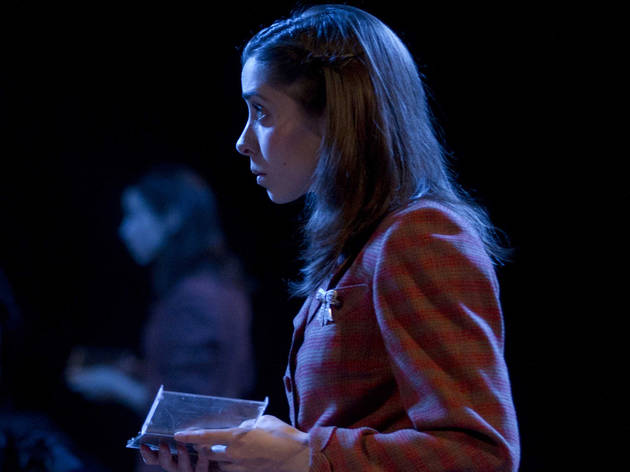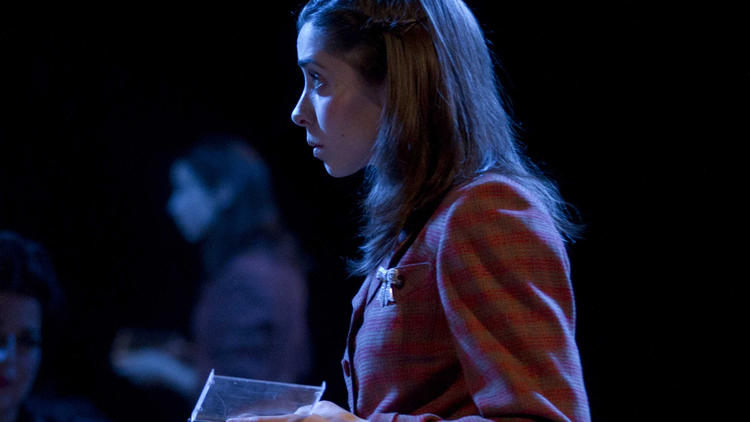 8/20
Photograph: Joan Marcus
Playgoers who've seen the fantastically talented Milioti in plays at LCT3 and downtown at New York Theatre Workshop have known for years that she's a force to be reckoned with. Her waifish looks belie a sensual boldness and a keenly intellectual approach to language and character. In Once, Milioti combines these qualities. Girl is a little Asperger-y; she's romantic, but detached; wise beyond her years. Plus, who knew Milioti could tickle the ivories and sing like Björk's kid sister?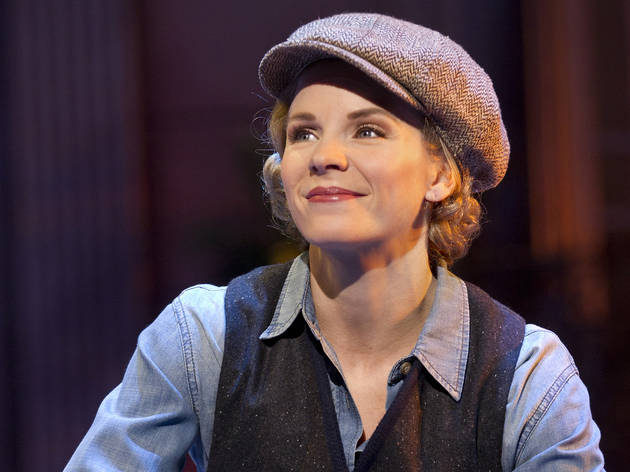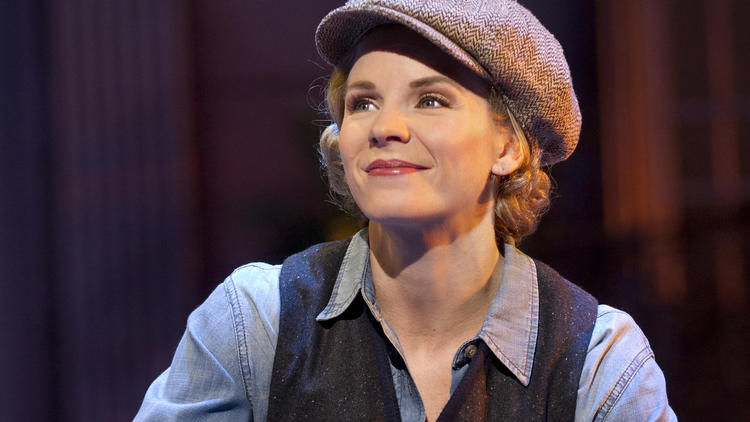 9/20
Photograph: Joan Marcus
Making the leading actress category that much tougher to call is O'Hara, who remains the go-to woman for that golden-age touch. In South Pacific, O'Hara was an appropriately coltish Nelly Forbush, and she has amplified that innocent quality beautifully as tomboyish bootlegger Billie Bendix. Even if the show around her is rather silly and slapdash, O'Hara's scrupulous and heartfelt rendition of the Gershwin songbook brings out the nostalgia-monger in us.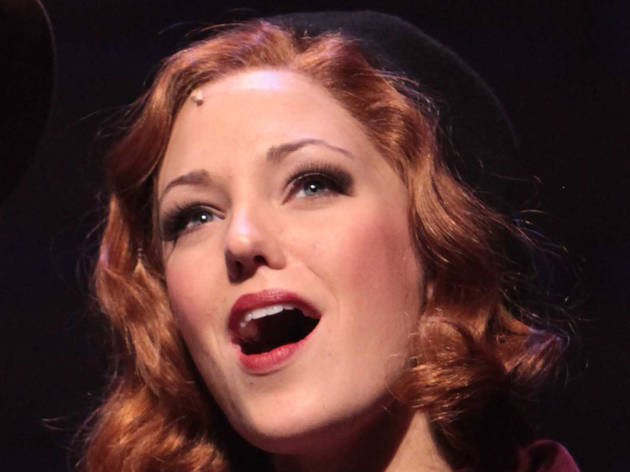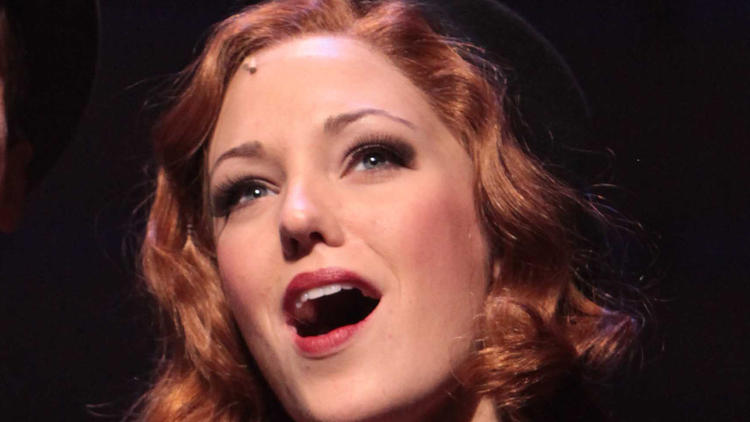 10/20
Photograph: Frank Atura
After leapfrogging to Broadway in Grease as the winner of the reality-TV casting series, Osnes has proved the snobs and cynics wrong in equally winsome turns as a spunky nurse in South Pacific, a poised heiress in Anything Goes and a gun-toting gangster in the short-lived Bonnie and Clyde. Consider this a starter nomination, and don't expect it to be her last.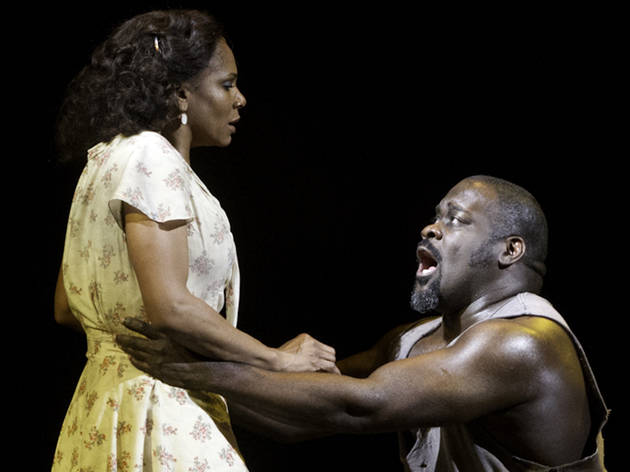 11/20
Photograph: Michael J. Lutch
Diane Paulus's revival of Porgy and Bess emphasizes the Broadway side of this hybrid show, but Boykin's prodigious bass provides operatic ballast in his deeply impressive performance as the villainous Crown. And his virtues are not exclusively vocal: So mean that he earns boos at curtain call, Boykin's Crown is also sexually magnetic and human to the bone. No wonder poor Bess is drawn to him; Tony voters may well be too.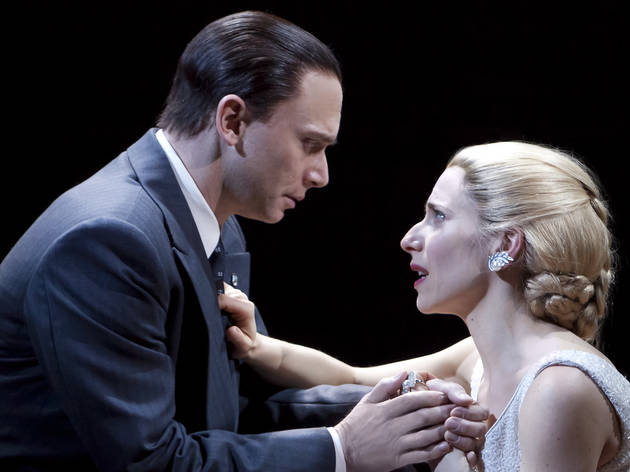 12/20
Photograph: Richard Termine
He may be Evita's third most interesting character after Eva Péron and the narrator Che, but Juan Péron is a pivotal role and Cerveris made it his own. If he didn't have as big a shadow to get out from under (as Elena Roger and Ricky Martin did with the memory of Patti LuPone and Mandy Patinkin), he still adds layers of sympathy and complexity to the dictator who fell in love with the beguiling, infuriating Eva. Cerveris can do creepy or villainous, but he's also a deeply romantic type.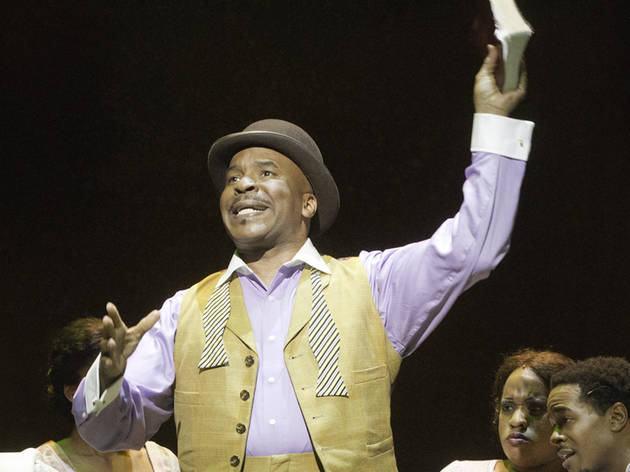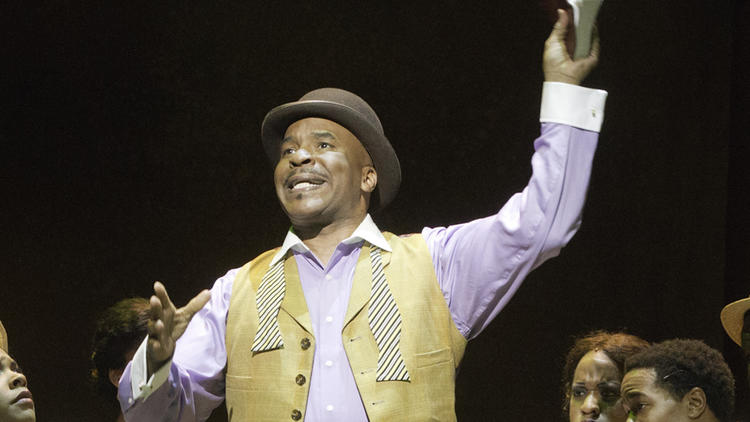 13/20
Photograph: Michael J. Lutch
Though best known for his work on TV, especially In Living Color, Grier is a Yale-trained Shakespearean actor who has earned Tony nominations for all three of his eligible Broadway performances (the first as Jackie Robinson in 1981's The First). As Porgy and Bess's tricky drug pusher Sporting Life, the most colorful bottom feeder on Catfish Row, he provides welcome bursts of comic relief in an otherwise bleak dramatic landscape.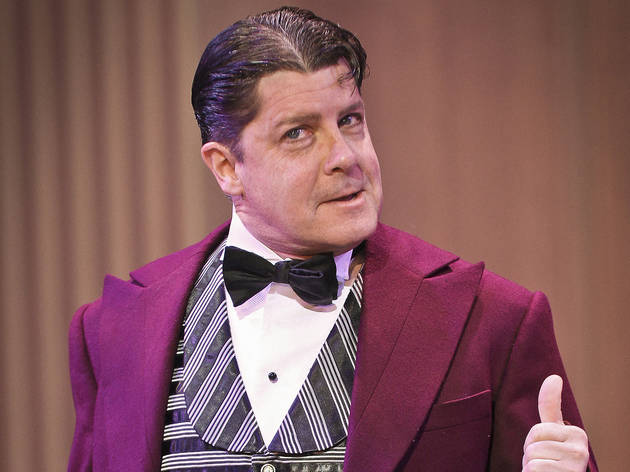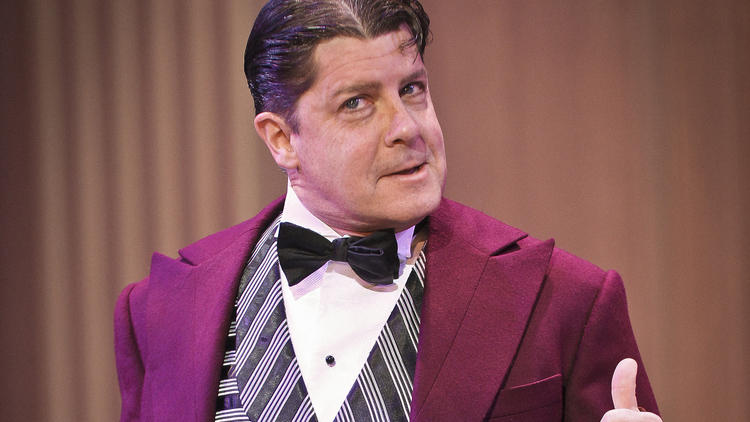 14/20
Photograph: Joan Marcus
The wisecracking musical-theater clown (see Danny Burstein or Nathan Lane) is a stage type from way back when, and like most antique conventions, few contemporary actors get it right. McGrath is one of them. This seasoned veteran can do a soft-shoe, croon a tune and deliver a punch line—all at the same time. His work as hooch-smuggler Cookie McGee, forced to impersonate a butler, is utterly free of quotation marks or italicized retro fussiness: It's nice work and we're glad he got it.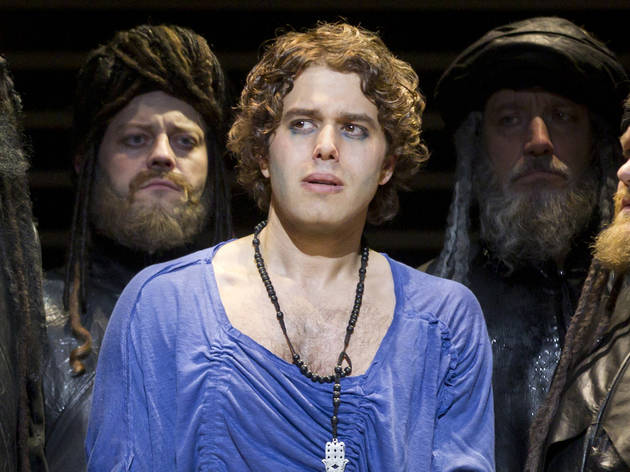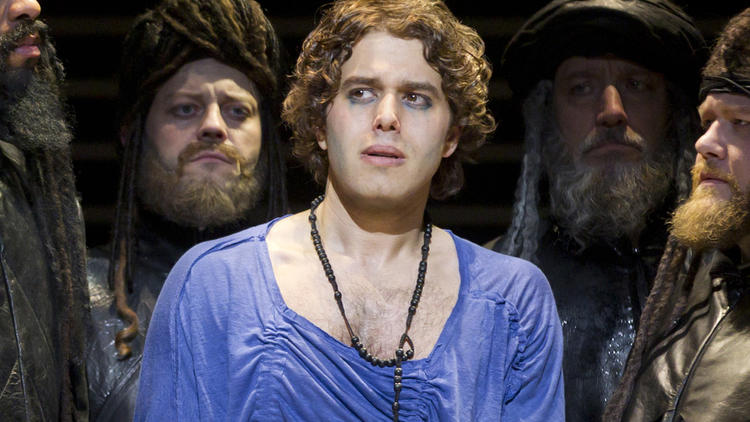 15/20
Photograph: Joan Marcus
Young's sensual features and sensitive mien help warm up Des McAnuff's chilled revival of Andrew Lloyd Webber and Tim Rice's rock-opera parable. His Broadway debut has been plagued by vocal distress (which caused him to miss multiple performances, including during press wee), but the nominating committee gave this Judas its kiss of approval anyhow.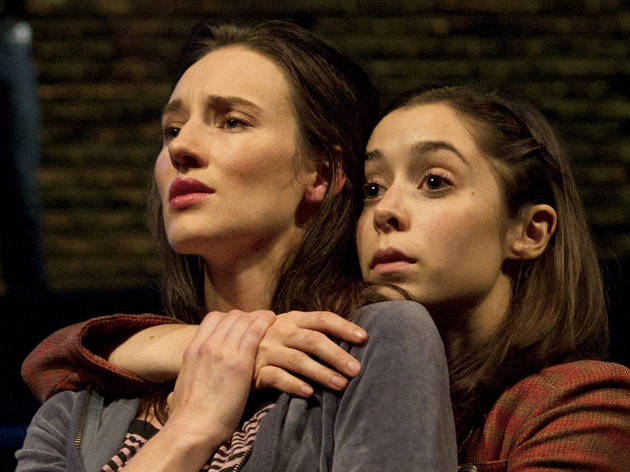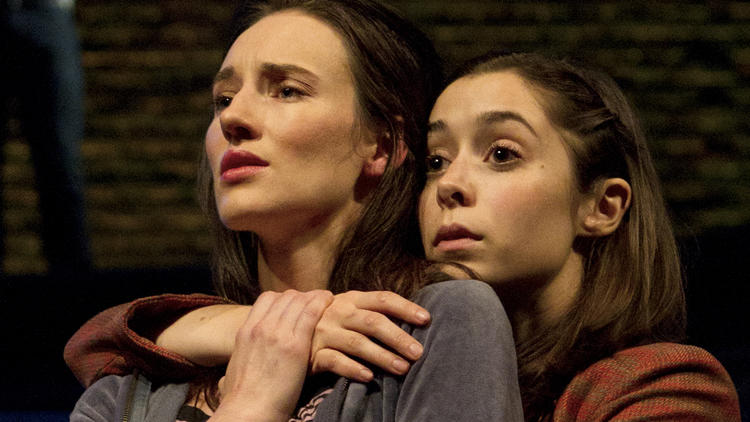 16/20
Photograph: Joan Marcus
The ensemble of Once is so chock-full of talented musician-actors, you'd think it was hard to single out one for special mention, but Davis clearly caught the nominators' eyes. And no wonder: This comely violinist not only adds to the sonic pleasures of the touching musical, she also plays a saucy Czech immigrant who helps her countrywoman (Cristin Milioti's Girl) to get a demo made. Tony loves a fresh face in the featured category, so Davis might actually have a chance.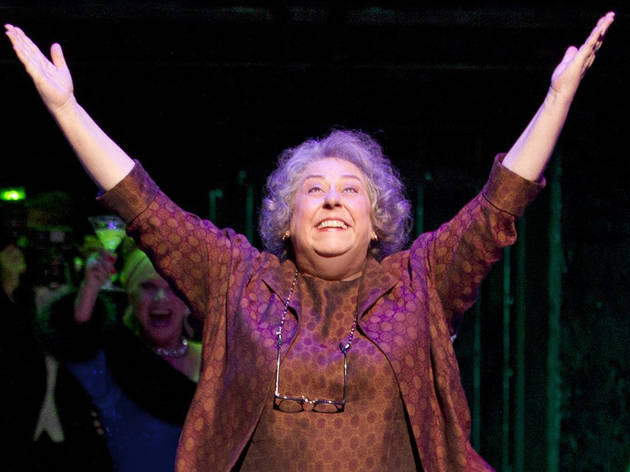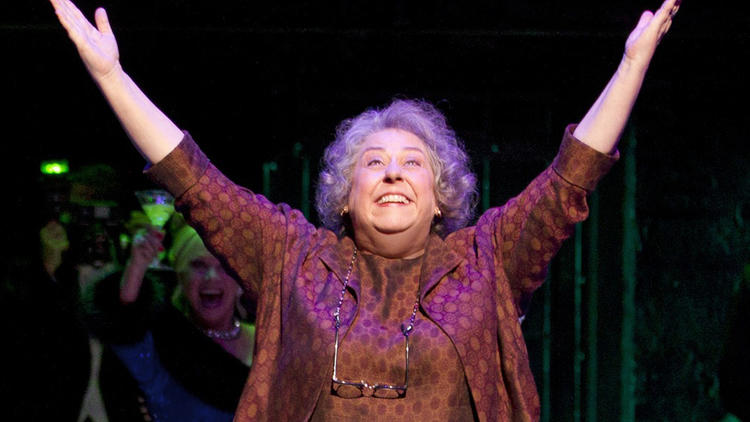 17/20
Photograph: Joan Marcus
In a show filled with ghosts, Houdyshell's galumphing Hattie was a joyful abundance of ebullient flesh and a buoyant contrast to the sinking spirits around her. Squeezing every drop from her one solo number, the veteran character actor somehow made the "Broadway Baby" seems freshly born; residual affection for her audience-pleasing turn could very well net her the prize.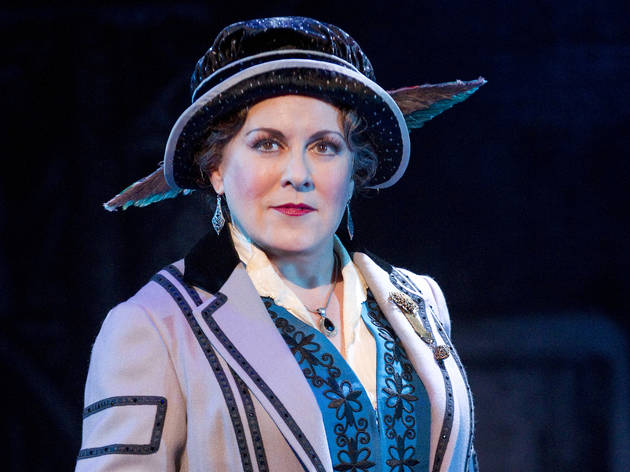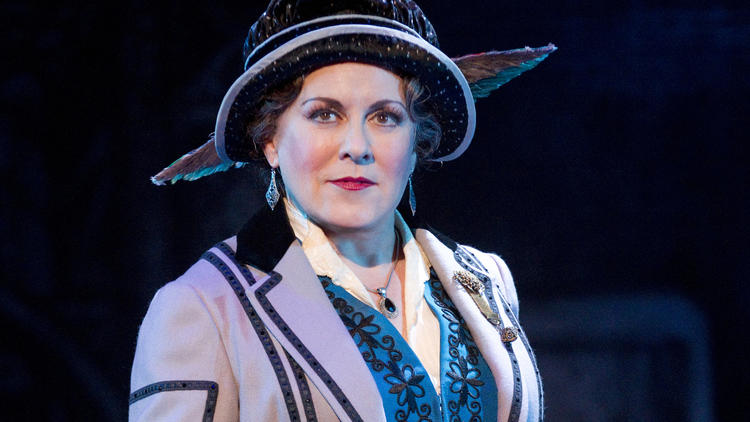 18/20
Photograph: Joan Marcus
Playing a one-joke character—in this case, a Margaret Dumont-type Prohibitionist prude—can be hard. But musical-theater veteran Kaye makes it look pretty easy, and she even gets to soften up over the course of Nice Work if You Can Get It: After a few inadvertent sips of booze, the dry-as-a-desert Duchess is laughing like a loon and swinging from the chandelier. Kaye's comic chops are as good as her lovely soprano.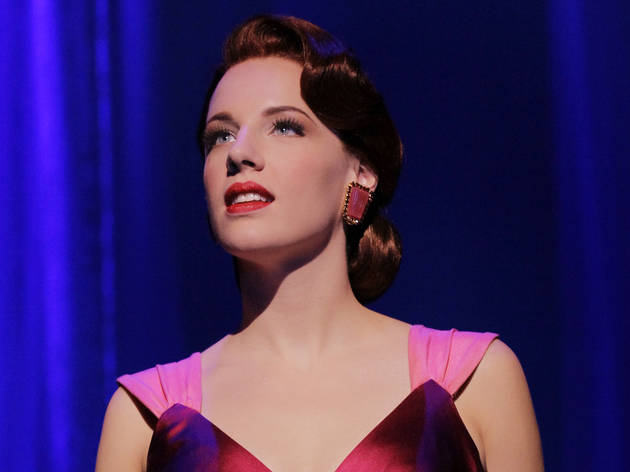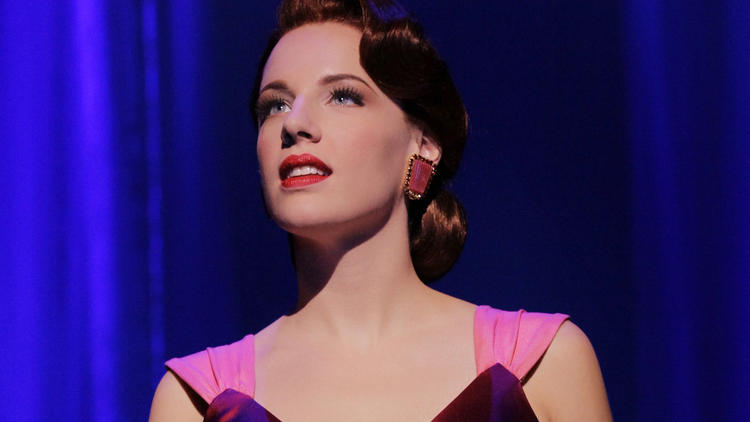 19/20
Photograph: Paul Kolnik
The short-lived revisal of this nutty 1965 psychomusical may have been epically misconceived, but a lovely flower grew from the fertilizer pile: Jessie Mueller, who came out swinging in her Broadway debut as a 1940s jazz singer, charming the pants off Harry Connick Jr. and stopping the show eight times a week with her invigorating vocals in "Ev'ry Night at Seven."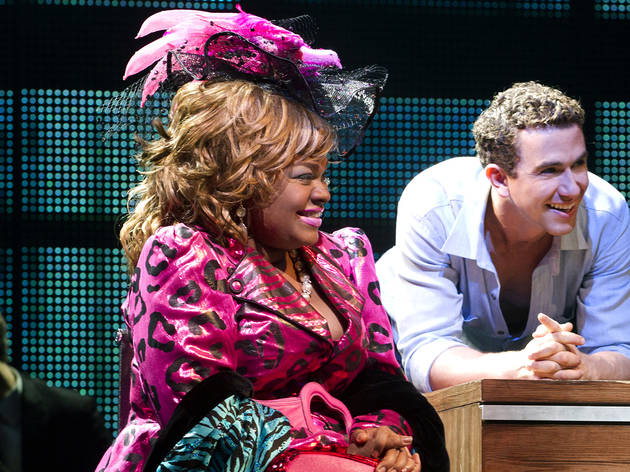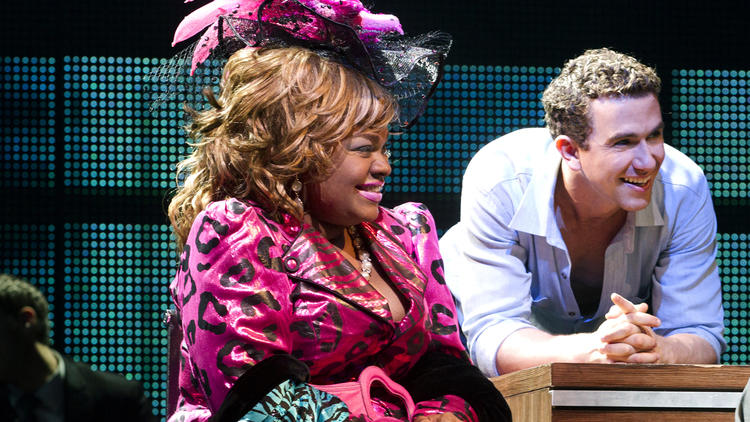 20/20
Photograph: Joan Marcus
Fresh out of Yale Drama School, the young and big-lunged Randolph is the one element of Ghost that most critics seem to agree on. She's terrific fun as a sham psychic who discovers that she actually can hear dead people. Although to some extent, Randolph was handed a clichéd role—the black diva who belts the rafter-shaking show-stoppers—Randolph imbues Oda Mae Brown with unexpected innocence and whimsicality. Now that's a special effect.
2012 Tony nominees: acting in musicals
A closer look at the nominees for acting in the musical categories.
Best selling Time Out Offers