A Night with Janis Joplin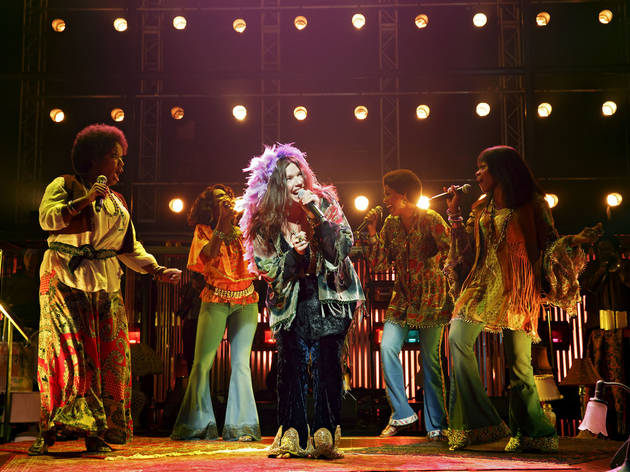 1/5
Photograph: Joan Marcus
Night with Janis Joplin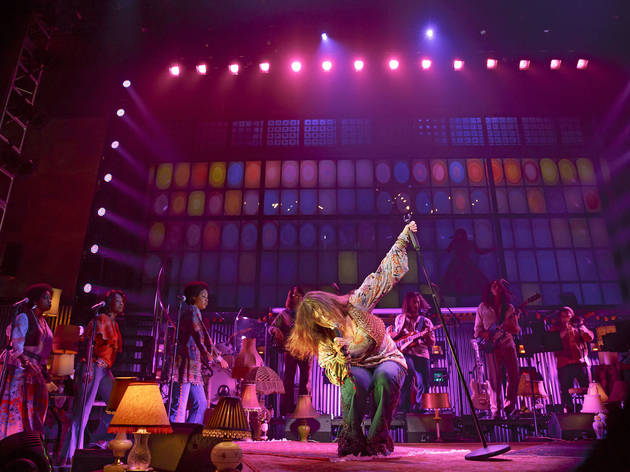 2/5
Photograph: Joan Marcus
Night with Janis Joplin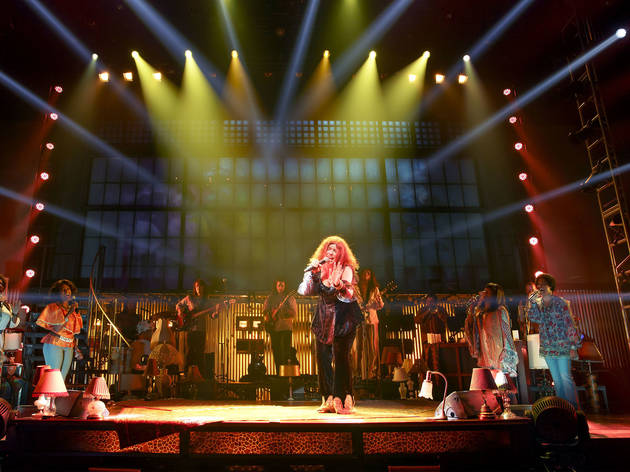 3/5
Photograph: Joan Marcus
Night with Janis Joplin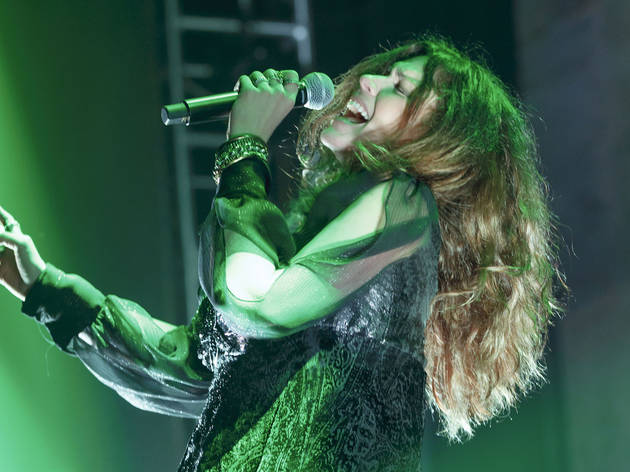 4/5
Photograph: Joan Marcus
Night with Janis Joplin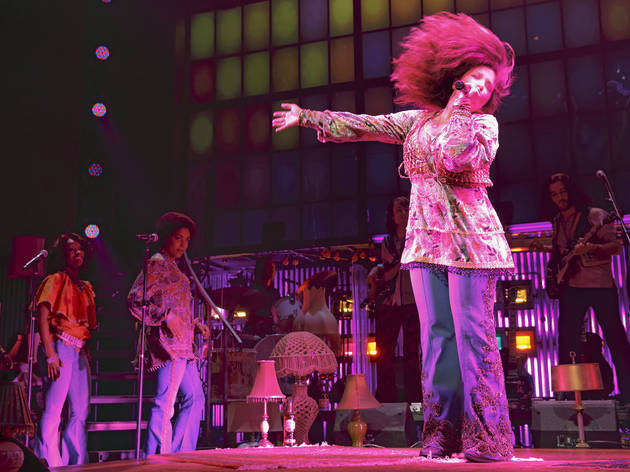 5/5
Photograph: Joan Marcus
Night with Janis Joplin
A Night with Janis Joplin. Lyceum Theatre (see Broadway). Book by Randy Johnson. Music and lyrics by various artists. Directed by Johnson. With Mary Bridget Davies. Running time: 2hrs 15mins. One intermission.
A Night with Janis Joplin: in brief
The 1960s rock icon gets her own Broadway jukebox musical. In this fantasy concert, the hard-living, legendary blues belter (played by Mary Bridget Davies) is visited by the greats who inspired her. The playlist features soul-searing Joplin hits such as "Down on Me," "Me and Bobby McGee" and, of course, "Piece of My Heart." Randy Johnson has the writing and directing credit.
A Night with Janis Joplin: theater review by David Cote
The voice seems to start somewhere low and deep in her, near her Southern Comfort–marinated liver. Wrenching itself free, it geysers over her speed-ravaged heart and, now a column of fire, rockets past chapped lips to melt our stunned faces. It's that Dixie-gypsy screech (technically known as a mezzo-alto-Shred-O-Matic) that made Janis Joplin a legend—and it's the sound that Mary Bridget Davies valiantly approximates several times a week in A Night with Janis Joplin.
Davies's PG-13 Janis gives a heavily sanitized, abridged tour behind the music, annotating a childhood in Texas, rock stardom in San Francisco and death at age 27 in a hotel room from…well, she never says. If the singer's epic drug and alcohol abuse is expunged, at least there's plenty of high-octane singing—including scorching turns by Taprena Michelle Augustine, De'Adre Aziza, Allison Blackwell and Nikki Kimbrough as backup singers. These same amazing women have stunning cameos as influences on Joplin's style—Bessie Smith, Nina Simone, Aretha Franklin and Etta James. Still, unless you go in a die-hard fan of the original songs, I can't guarantee it'll be a scream.—Theater review by David Cote
THE BOTTOM LINE: This Madame Tussauds jukebox attraction hits a few good notes.
Follow David Cote on Twitter: @davidcote
Ticket Offers from Time Out New York
Looking for tickets to a Broadway or Off Broadway show? Time Out Offers brings you terrific discounts on tickets to the latest New York theater. Want even more ideas? Check out Time Out New York's complete listings of Broadway, Off Broadway and Off-Off Broadway shows, and browse all available tickets.