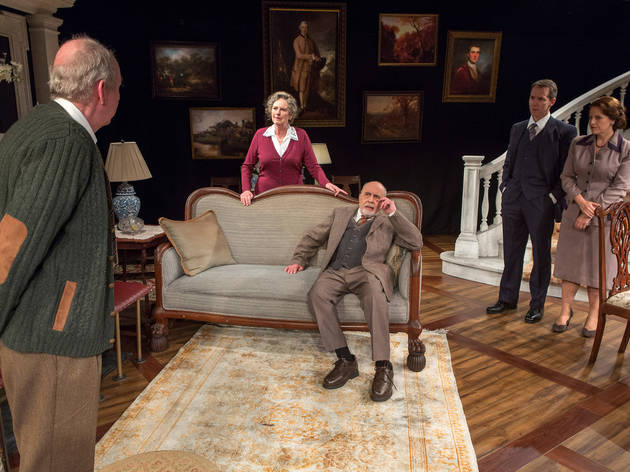 1/6
Photograph: Richard Termine
A Picture of Autumn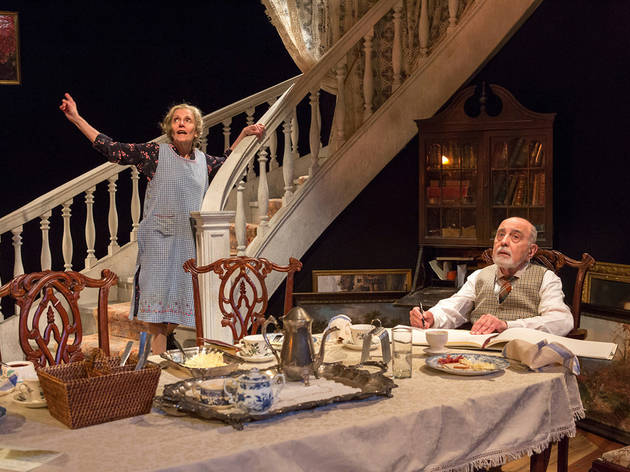 2/6
Photograph: Richard Termine
A Picture of Autumn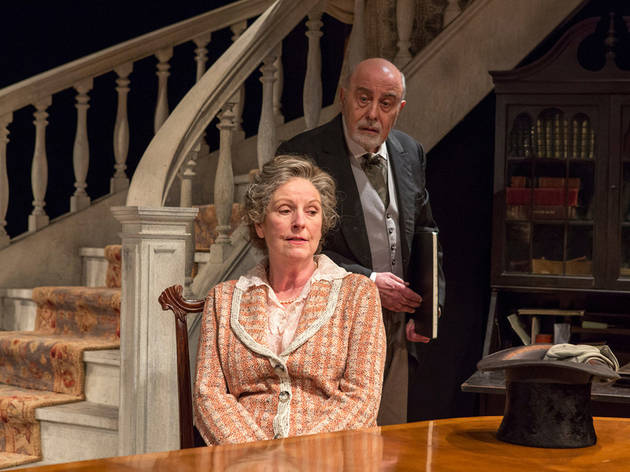 3/6
Photograph: Richard Termine
A Picture of Autumn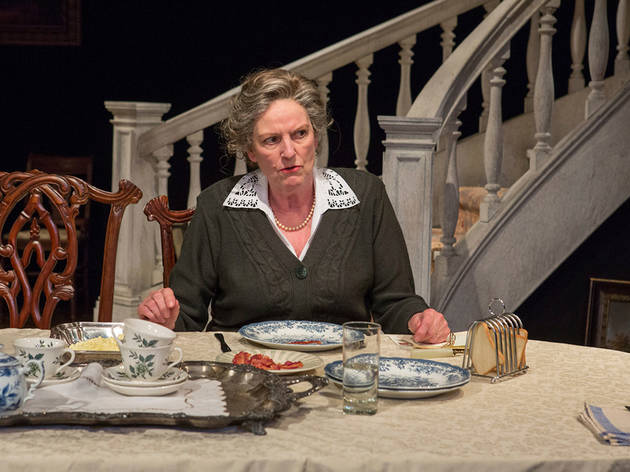 4/6
Photograph: Richard Termine
A Picture of Autumn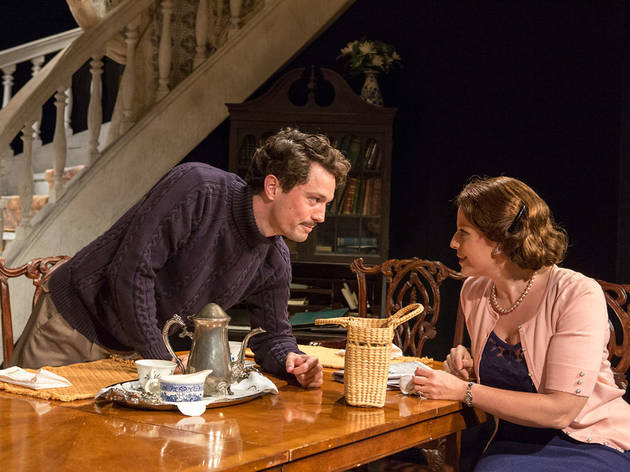 5/6
Photograph: Richard Termine
A Picture of Autumn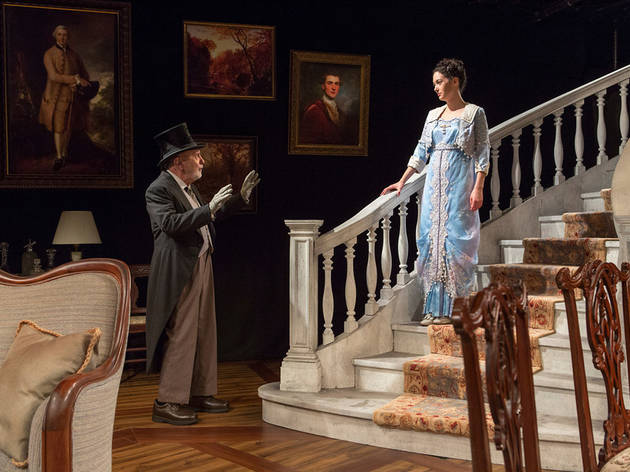 6/6
Photograph: Richard Termine
A Picture of Autumn
A Picture of Autumn. Mint Theater Company (see Off Broadway). By N.C. Hunter. Dir. Gus Kaikkonen. With ensemble cast. 2hrs 25mins. Two intermissions.
A Picture of Autumn: plot synopsis
A young man returns to England to find that his ancestral home has gone to seed, along with his parents and elderly relatives, in the American premiere of a 1951 play by N.C. Hunter. Gus Kaikkonen directs for the Mint, with a cast that includes Christian Coulson, Jonathan Hogan and George Morfogen.
A Picture of Autumn: theater review
The withering aristocrats in British author N.C. Hunter's 1951 A Picture of Autumn make no mention of a cherry orchard, but it's clear they're the theatrical descendants of Chekhov's Gayev clan. Tethered to the historic family estate, the elderly Sir Charles and Lady Margaret Denham (Jonathan Hogan, Jill Tanner), along with Charles's brother, Harry (George Morfogen), are watching it slip from Downton Abbey grandeur to Grey Gardens dilapidation. Not sure they can endure another winter with their equally aged servant (Barbara Eda-Young), their only hope may be elder son Robert (Paul Niebanck), who's found a technical college willing to take over the property.
We should all have such first-world problems. But Hunter, the latest forgotten playwright to be resurrected by the Mint (he doesn't even have a Wikipedia page, for heaven's sake), finds witty pathos and painful humor in the blue bloods' conundrum—to live out their final years somewhere alien or decay with the house? Hunter, who died in 1971 at age 62, even sounds like the voice of the future when a character remarks, "That's all the social revolution means in this country—more money for gadgets."
Despite the author's skills, and Gus Kaikkonen's well-cast, classy production, the Denhams' inertia can become maddening as Act II gives way to Act III. Fortunately, Morfogen, with his haunted eyes and sad-clown face, is beautifully eloquent as down-but-not-defeated Harry. Appearing the simpleton, he has the keenest observations about their plight (it's "not tragedy, it's farce"). Count on fools to say the wisest things.—Theater review by Diane Snyder
Ticket Offers from Time Out New York
Looking for tickets to a Broadway or Off Broadway show? Time Out Offers brings you terrific discounts on tickets to the latest New York theater. Want even more ideas? Check out Time Out New York's complete listings of Broadway, Off Broadway and Off-Off Broadway shows, and browse all available tickets.