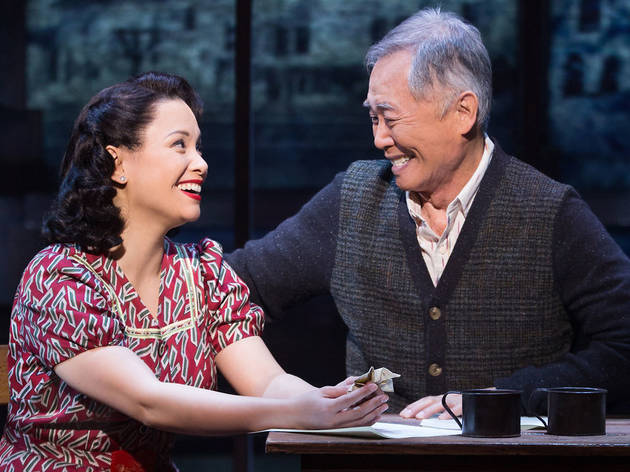 1/6
Photograph: Matthew Murphy
Allegiance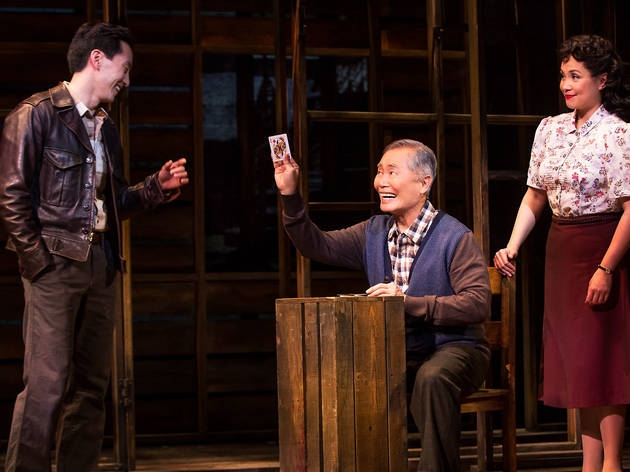 2/6
Photograph: Matthew Murphy
Allegiance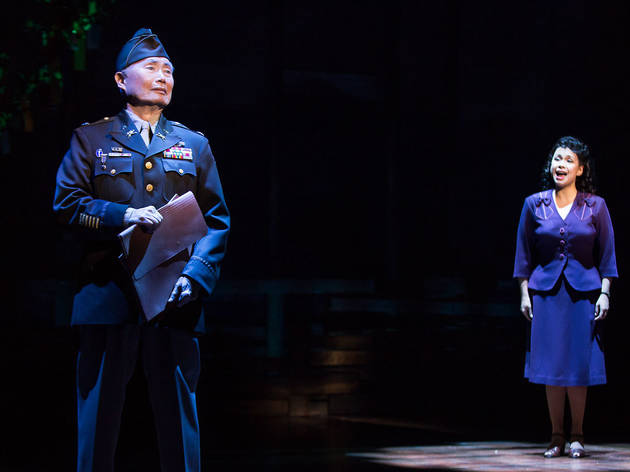 3/6
Photograph: Matthew Murphy
Allegiance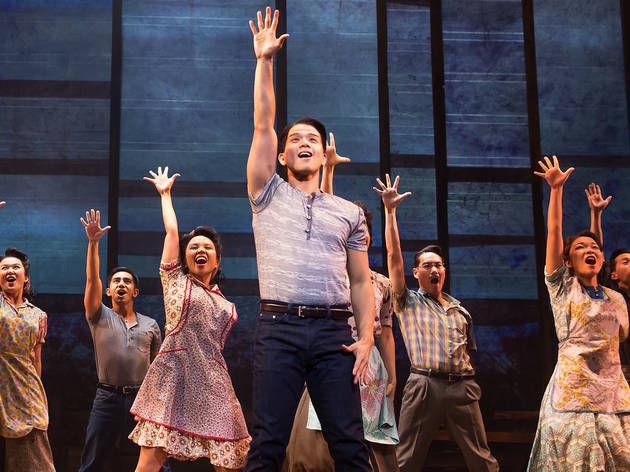 4/6
Photograph: Matthew Murphy
Allegiance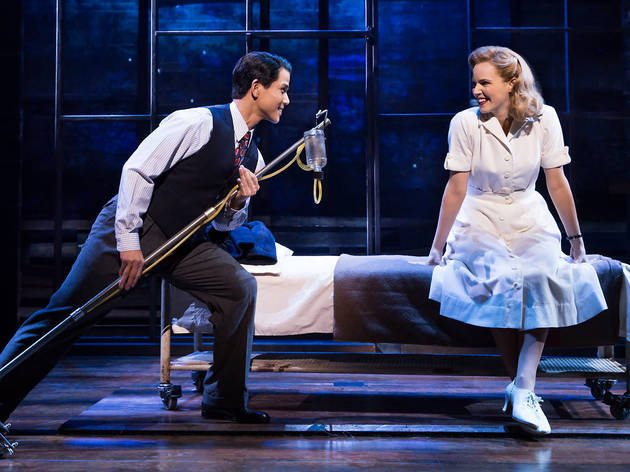 5/6
Photograph: Matthew Murphy
Allegiance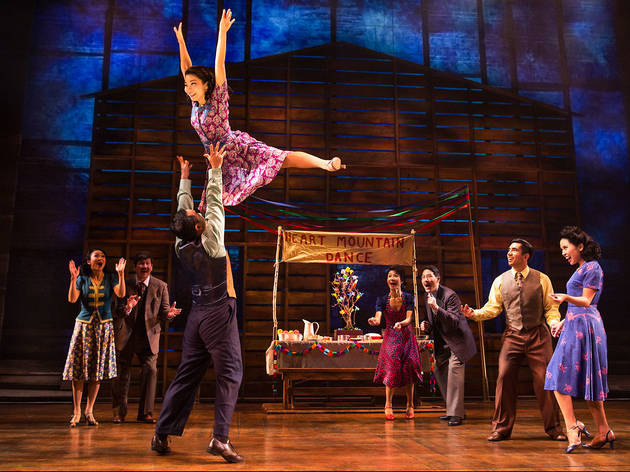 6/6
Photograph: Matthew Murphy
Allegiance
Allegiance: Theater review by David Cote

Sweetly traditional grandfather Ojii-chan (George Takei) practices Japanese customs, such as hanging wind chimes, tending his garden and origami. As an example of the last, he folds a page from a despised loyalty oath—more humiliation for Japanese-Americans interned in camps circa 1942—into a delicate flower. If only the creative team behind Allegiance could have worked such gentle magic with the raw and painful material of history. This well-intentioned but mawkish musical about a family interned after Pearl Harbor tries to balance romance, humor and tragedy, but crumples things badly.

There's no shortage of acting talent onstage (even if Takei's two speeds—wooden and gooey—are broad). Lea Salonga hasn't been on Broadway since the Les Miz revival in 2008, and her glorious singing is so much better than the generic, clunkily worded ballads and anthems Jay Kuo has produced. Telly Leung is all appeal as young Sammy, who ends up going to war to prove his loyalty. And Katie Rose Clarke adds humor and warmth as a camp nurse who falls for Sammy. There's a complex tale of honor, shame and assimilation here, but it's been stretched out to cartoonish billboard size.—David Cote

Longacre Theatre (Broadway). Music and lyrics by Jay Kuo. Book by Marc Acito, Kuo and Lorenzo Thione. Directed by Stafford Arima. With Lea Salonga, George Takei, Telly Leung. Running time: 2hrs 20mins. One intermission.
Follow David Cote on Twitter: @davidcote
Rating Breakdown
5 star:

2

4 star:

0

3 star:

0

2 star:

0

1 star:

0
I've seen this twice - once on Broadway, and once during its opening run in San Diego in 2012. While the production has changed slightly in coming to Broadway, it remains a beautiful story about endurance through a dark chapter of American history. The cast is absolutely fantastic - Lea Salonga and Telly Leung lend their amazing voices, and George Takei is as lovable as ever. It tries to cover a large timespan (basically the period of America's involvement in WW2) so some aspects feel under-developed -- specifically the romantic relationships. While some critics seem to latch on to these as being unnecessary, I think they help us understand the multiple ways people try to react to and fight against the injustice they face. They're useful in helping us see the world through Sammy's eyes, and so while I might most honestly rate this as 4½ stars, I'll round up. I still find myself listening to some of the songs when I'm down ("Gaman", "Higher", "What Makes a Man"). I've sent seven people to see this show already, and all of them have thoroughly enjoyed it as well. See this while you can.