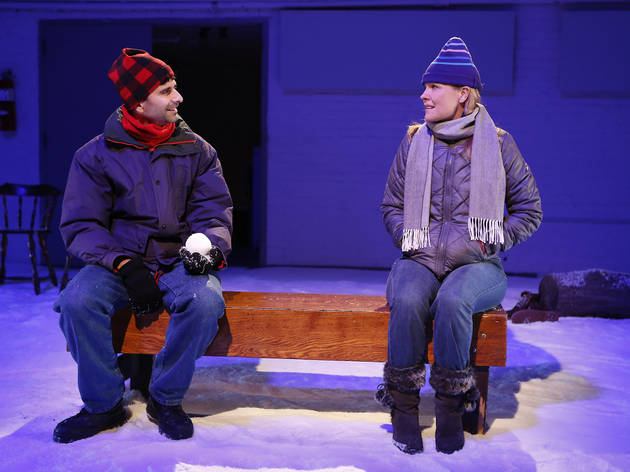 1/7
Photograph: Carol Rosegg
Almost, Maine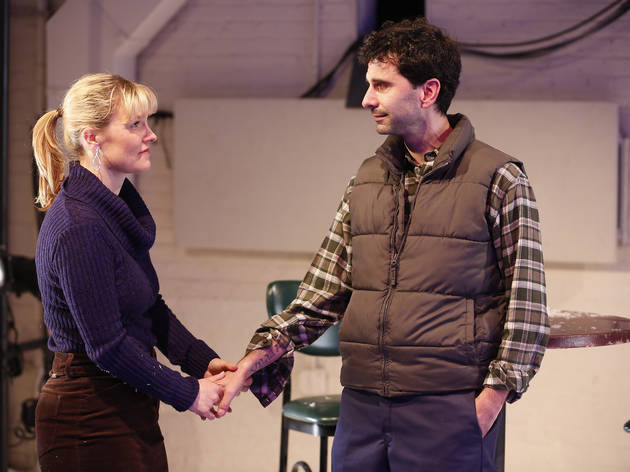 2/7
Photograph: Carol Rosegg
Almost, Maine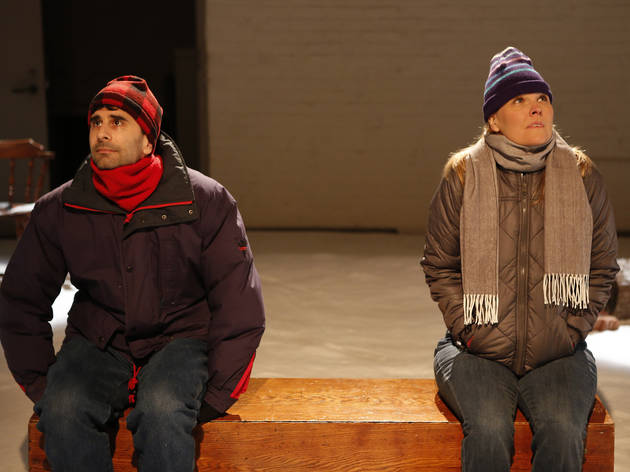 3/7
Photograph: Carol Rosegg
Almost, Maine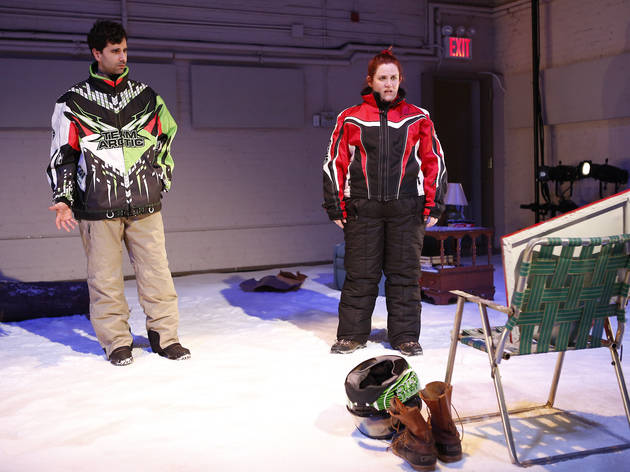 4/7
Photograph: Carol Rosegg
Almost, Maine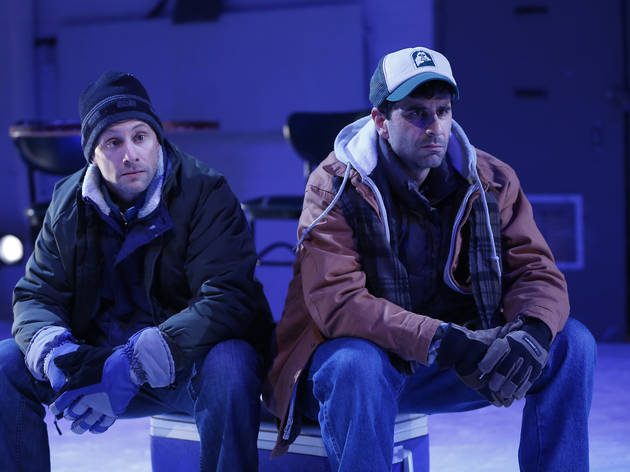 5/7
Photograph: Carol Rosegg
Almost, Maine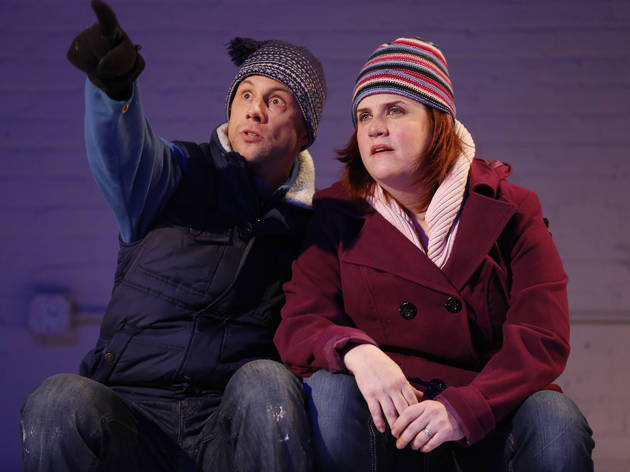 6/7
Photograph: Carol Rosegg
Almost, Maine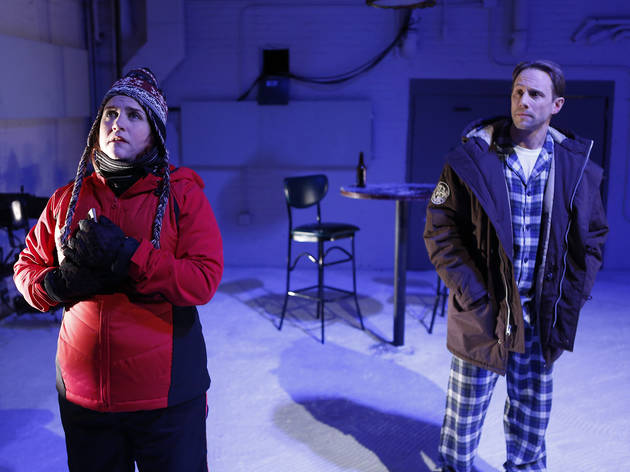 7/7
Photograph: Carol Rosegg
Almost, Maine
Almost, Maine. Gym at Judson (see Off Broadway). By John Cariani. Directed by Jack Cummings III. With ensemble cast. Running time: 2hrs. One intermission.
Almost, Maine: In brief
John Cariani's seriocomic collection of magical-literalist vignettes ran for just a month in 2006, but has gone on to become one of the most frequently produced plays in America. Now Transport Group gives New York a second look, directed by company honcho Jack Cummings III.
Almost, Maine: Theater review by Raven Snook
Though its Cupid's arrow aims for charming and poignant, John Cariani's bomb of a rom-com remains as insipid and twee as it was in 2006, when it opened and quickly closed Off Broadway. A series of romantic vignettes featuring the quirktastic residents of a fictional blue-color town on a snowy winter's eve, Almost, Maine admittedly has its admirers and has enjoyed regional success, which must be why the well-respected Transport Group revived it. It's certainly a wonderful showcase for fine actors such as the radiant Donna Lynne Champlin and Kelly McAndrew to show off their versatility. (Playwright Cariani doesn't fare as well; he plays all his characters as if they're touched in the head.) But the scenes are superficial, with telegraphed twists and corny magic realism for romantic tropes—like broken hearts represented with painful literalness. It's a big, saccharine snow job that leaves you cold.—Theater review by Raven Snook