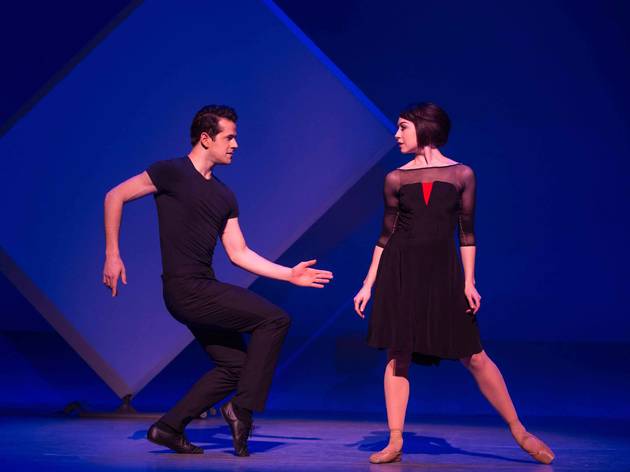 1/10
Photograph: Matthew Murphy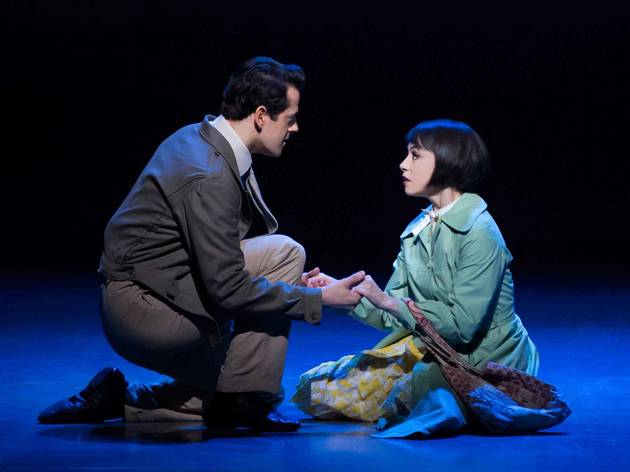 2/10
Photograph: Matthew Murphy
An American in Paris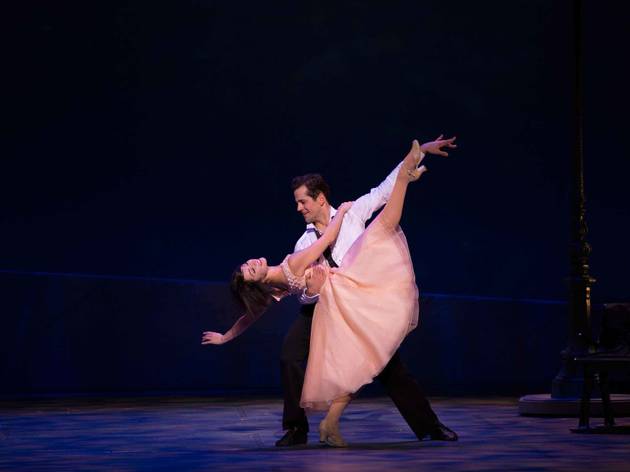 3/10
Photograph: Matthew Murphy
An American in Paris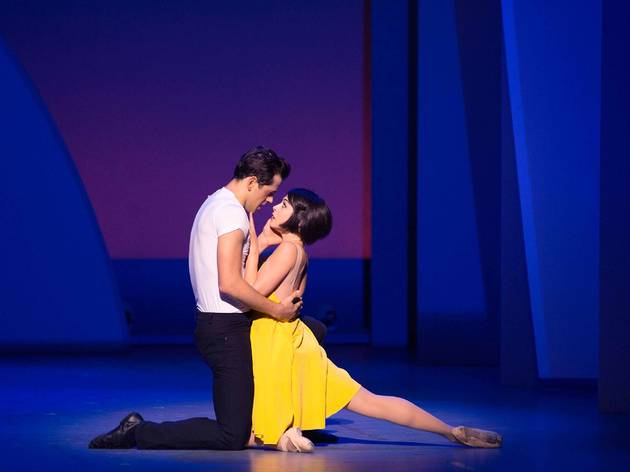 4/10
Photograph: Angela Sterling
An American in Paris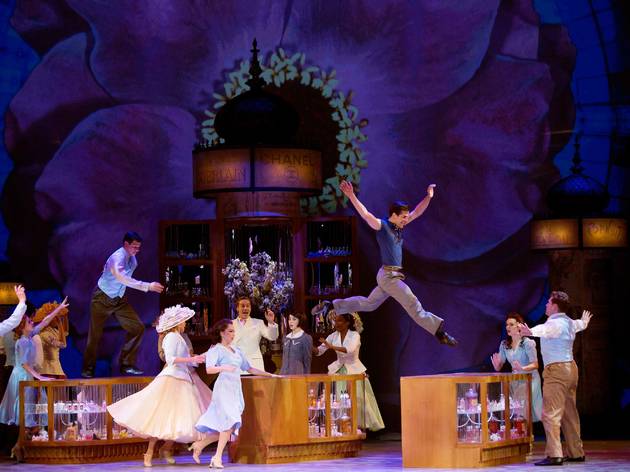 5/10
Photograph: Angela Sterling
An American in Paris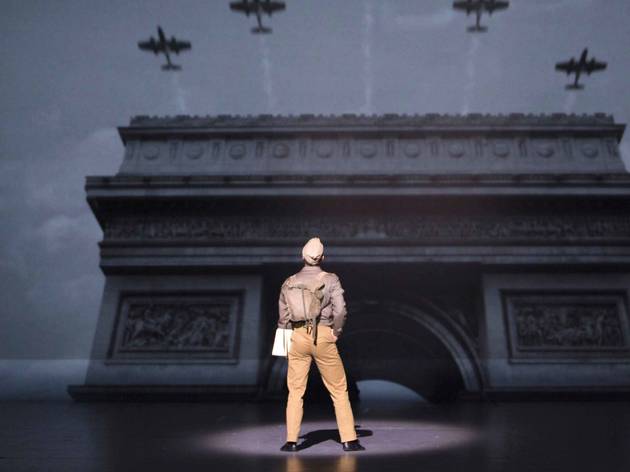 6/10
Photograph: Angela Sterling
An American in Paris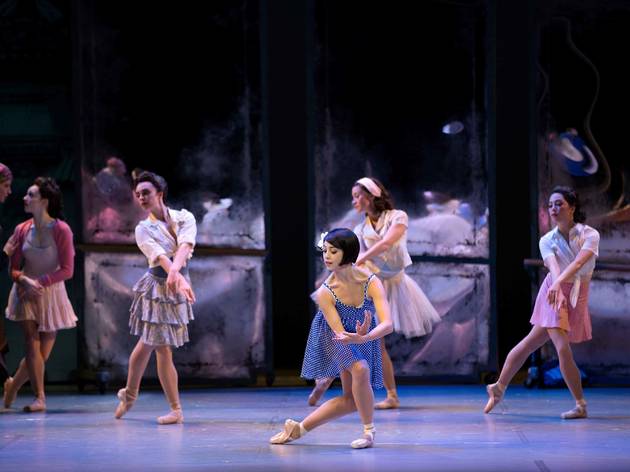 7/10
Photograph: Angela Sterling
An American in Paris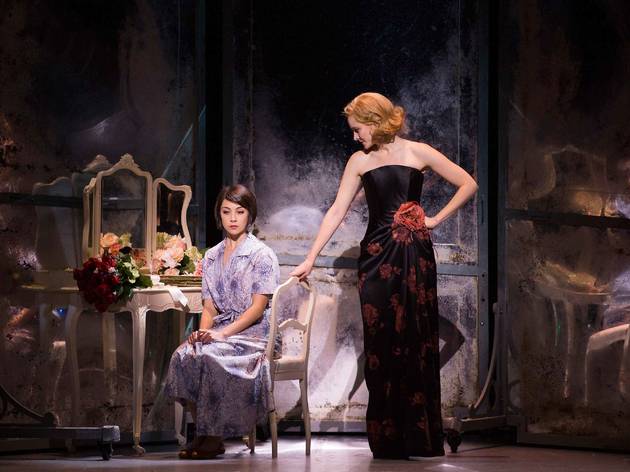 8/10
Photograph: Angela Sterling
An American in Paris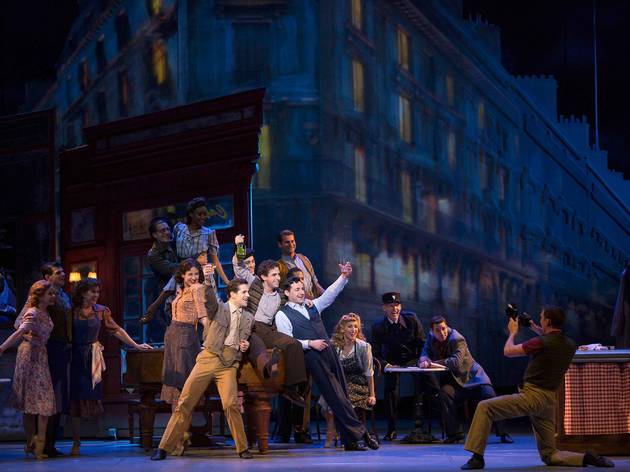 9/10
Photograph: Angela Sterling
An American in Paris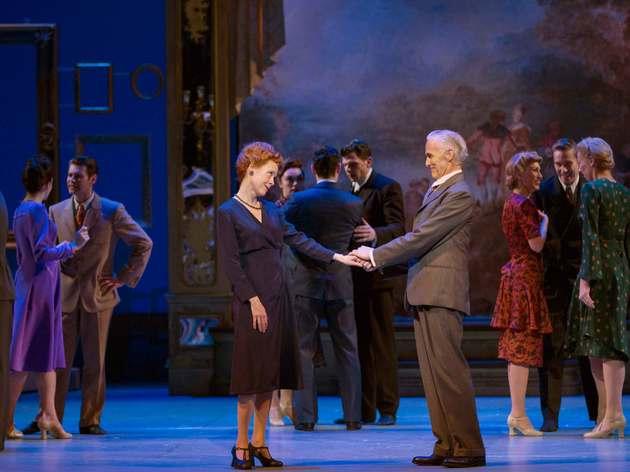 10/10
Photograph: Angela Sterling
An American in Paris
Time Out says
An American in Paris: Theater review by David Cote
The arrival of two big musicals derived from classic 1950s movies located in the City of Light (see Gigi) indicates either a resurgent interest in the early film oeuvre of Leslie Caron or a lack of producer imagination. Or maybe it's just random, unintentionally reflected in the patchwork—if also lavish and classy—quality of An American in Paris. There's much gorgeous ballet to admire in choreographer Christopher Wheeldon's Broadway directorial debut, set against attractive, painterly backdrops by Bob Crowley, but the overall effect is of a dance concert with a semiserious musical squeezed into the cracks.
Book writer Craig Lucas takes the bones of Alan Jay Lerner's 1951 screenplay, which sent the great Gene Kelly leaping through postwar Paris after Caron to the hooting, swooning strains of George Gershwin, and concocts a story tinged by Nazi-occupation guilt and soldiers with PTSD. Adam Hochberg (Brandon Uranowitz) narrates the story of his pal, GI artist Jerry Mulligan (Robert Fairchild), and their shared passion for ballerina-muse Lise (Leanne Cope). The leads are charming and the score's divine, but mainly there's middling singing and loads of dance. Hollywood made it look so easy, but simple amour can be hard to translate.

Palace Theatre (see Broadway). Music and lyrics by George and Ira Gershwin. Book by Craig Lucas. Directed and choreographed by Christopher Wheeldon. With ensemble cast. Running time: 2hrs 30mins. One intermission.
Follow David Cote on Twitter: @davidcote
Details
Average User Rating
2.5 / 5
Rating Breakdown
5 star:

0

4 star:

0

3 star:

1

2 star:

1

1 star:

0
A stage musical based on an original film musical is an odd duck, a reversal of the normal progression of literature > stage > film. So, to take such an iconic example of the genre as Gene Kelly's classic "An American in Paris," with its lavish display of technological wizardry and late-1950s state-of-the-art cinema creating a fantasy world only achievable through film, and try to recreate that world on a theater stage (even if it's the huge Palace Theater) is bound to end in disappointment. While there is plenty to delight the eyes and ears, there is unfortunately no emotional engagement with any of the characters or, indeed, any dramatic tension at all.
The very thin plot is the standard tripe of "boy meets girl, boy loses girl, boy gets girl back and they live happily ever after" that's been endlessly reworked since Euripedes' time, and takes place in Paris (France, in case you were thinking Texas!) just after the Allied liberation and the end of WWII. The additional wrinkle in this tale is the fact that both male leads have designs on the ingenue (a twist that has been around since about a week after Euripedes time). All the music is by George and Ira Gershwin (and kudos to the show's creators for featuring some fine, lesser-known songs and compositions along with the greats) and is performed quite well by a talented cast. Purists will take issue with many of the cuts and re-ordering of sections in George's serious works (like the title piece and his masterful Concerto in F) and the orchestrations are a bit thinner than in a concert hall, but that doesn't dim the enjoyment of hearing this gloriously American music. Bob Crowley's settings and projections make a stupendous effort to approximate the magic of film, almost constantly moving, changing, and surprising us with new vistas, and the costumes brilliantly evoke post-war Paris. If nothing else, this show is a pleasure to watch and hear as the colorful, lively stage pictures pass by.
But, as with Gene Kelly's film, the dancing is what this show is really about, and it is fabulous. Ballet choreographer Christopher Wheeldon has created beautiful dance interpretations of Gershwin's music in innumerable styles of the period. The two big production numbers in the second act pull out all the stops, but the excitement is too late in the game as there has been nothing comparable in the first act to grab our attention. As David Cote (TONY critic) said, what we really end up with is a dance concert devoid of drama and human interest. If you love dancing above all else, however, this is a show for you.
Perhaps the most telling insight was that all during "An American in Paris" I was reminded of a very similar show: Leonard Bernstein's "On The Town," a mostly dancing entertainment that also triumphs as musical comedy. The Broadway revival a few years ago was a thrilling reassurance of the durability of the American musical theater form, where book, music, dance and setting all emerge organically and in balance. But, that's a much different form than film musicals, and "An American in Paris" proves that they are far from interchangeable.