Review by Regina Robbins
Betty Smith wasn't going to let a good name go to waste. Though she's known almost exclusively today as the author of the best-selling 1941 novel A Tree Grows in Brooklyn, Smith was also a prolific playwright, and a character called Francie Nolan appeared in a script that won her a prestigious prize but was never produced; when she turned from drama to prose a decade later, Smith recycled the name, and the rest is literary history. Now the Mint Theater Company brings that unseen 1931 play, Becomes a Woman, to the stage. The production, directed by Britt Berke, demonstrates that while the first Francie has plenty in common with the second, she isn't likely to supplant her in popular esteem.
Like Smith herself, both Francies are girls from poor families in early-20th-century Brooklyn, blessed with artistic talent and dreaming of easier, brighter futures. In Becomes a Woman, our young heroine (Emma Pfitzer Price) works at the sheet music counter of a five-and-dime store, singing songs available for purchase and attracting plenty of unwanted attention from would-be boyfriends. "Don't men ever think about anything but a date?" she wonders, rebuffing all advances. Francie changes her tune when she meets Leonard (Peterson Townsend), a handsome, fashionable charmer who happens to be the boss's son. Despite its meet-cute beginning, this cross-class romance leads to disaster, but Francie is able to rally with the help of Tessie (Gina Daniels), a coworker who knows well the perils of being young, naive and female.
It's unfair to compare a play to a novel, especially one as rich in detail as A Tree Grows in Brooklyn, but even by dramatic standards Becomes a Woman feels predictable, and its characters seem underdeveloped. The play's third act—remember three-act plays?—holds some interesting surprises; it's a shame they aren't spread more liberally throughout the action. That said, it's easy to become emotionally involved in Francie's journey from timid ingénue to plucky realist, and the actors bring zest to their roles as colorful figures from a bygone era. But neither Smith's script nor this production make the case for Becomes a Woman as a neglected masterpiece. The second Francie Nolan got a better deal.
New York City Center Stage II (Off Broadway). By Betty Smith. Directed by Britt Berke. With Emma Pfitzer Price, Gina Daniels, Peterson Townsend. Running time: 2hrs 30mins. Two intermissions.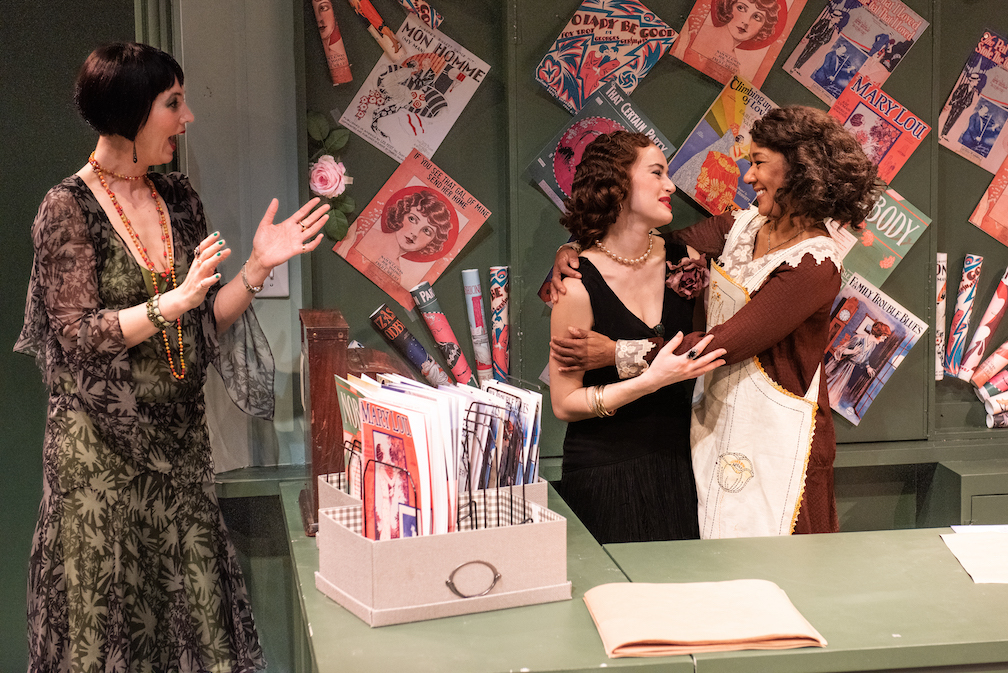 Becomes a Woman | Photograph: Todd Cerveris