Off Broadway shows, reviews, tickets and listings
Adventurous theatergoers looking for great plays and musicals can get details, reviews and tickets for Off Broadway shows in New York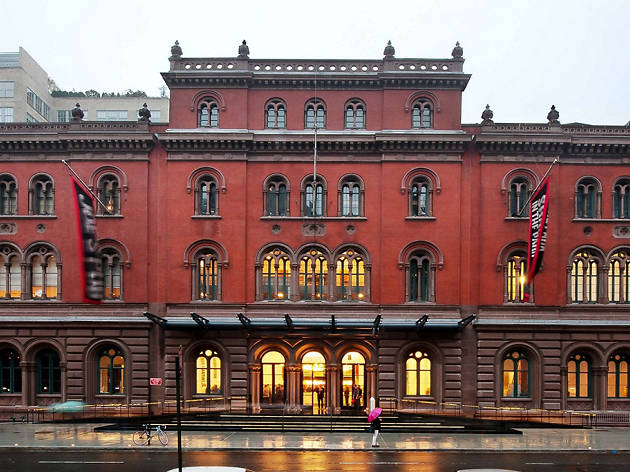 While some say we are currently in a golden age of Broadway, there's more to New York theater than the 40 houses that make up the Great White Way. Some of the most innovative new plays and musicals happen on intimate Off Broadway stages, technically defined as seating between 100 and 499. So when cheap Broadway tickets are out of reach and you've exhausted every option for last-minute Broadway tickets, you might want to look elsewhere for entertainment options. From downtown's legendary Public Theater to crowd-pleasing attractions at New World stages, Off Broadway shows offer something for everyone. Use our listings to find reviews, curtain times and great deals on New York theater tickets.
Best Off Broadway shows
The venerable experimentalists of the Wooster Group share a piece based on the 1979 film Town Bloody Hall, which documents a fiery panel discussion on feminism in which Norman Mailer butted heads with Germaine Greer and three other women. Elizabeth LeCompte directs a cast that includes Maura Tierney along with Wooster regulars Kate Valk, Scott Shepherd and Ari Fliakos. Read the full review. 
Book now
Read more
Master parodist Gerard Alessandrini (Forbidden Broadway) lovingly skewers Broadway's greatest hit. His admiration for Lin-Manuel Miranda is obvious, but he can still poke fun at the Hamilton juggernaut, while taking shots at Cats and The Book of Mormon along the way. His cast is phenomenal; maybe we'll see them in Hamilton someday. Read the full review
Book now
Read more
Having scored a grand success at CSC with 2014's The Heir Apparent, adapted from an 18th-century French farce, the witty David Ives returns to the scene of the rhyme with his version of an even earlier classic of that genre: Pierre Corneille's Le Menteur. Michael Kahn directs an ensemble that includes Heir alums Carson Elrod and Amelia Pedlow. Read the full review.
Book now
Read more
As Steven Levenson's Dear Evan Hansen burns up the box office on Broadway, Roundabout mounts his new nonmusical drama, in which a Jewish family argues about its history and its future at the turn of the 21st century. The expert Daniel Sullivan (Good People) directs a promising ensemble cast that comprises Larry Bryggman, Maria Dizzia, Tasha Lawrence, Jeremy Shamos, Seth Steinberg, Kate Walsh and Gary Wilmes. Read the full review.
Book now
Read more