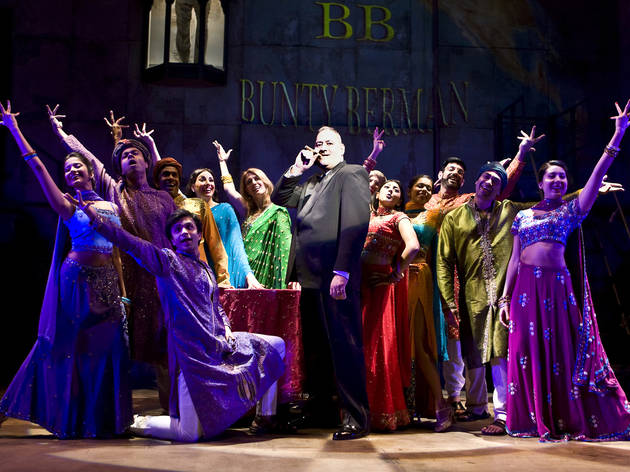 1/6
Photograph: Monique Carboni
Bunty Berman Presents…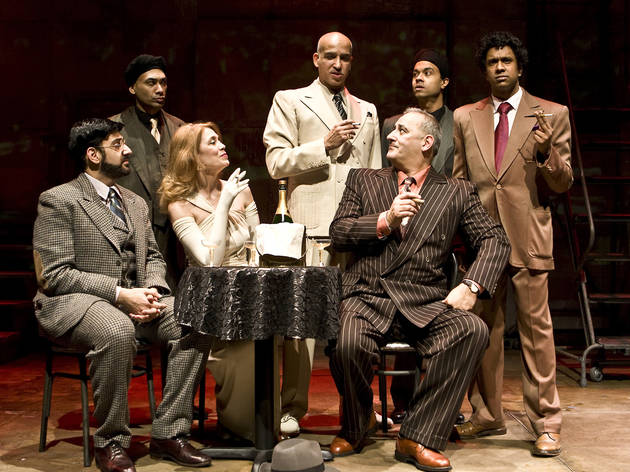 2/6
Photograph: Monique Carboni
Bunty Berman Presents…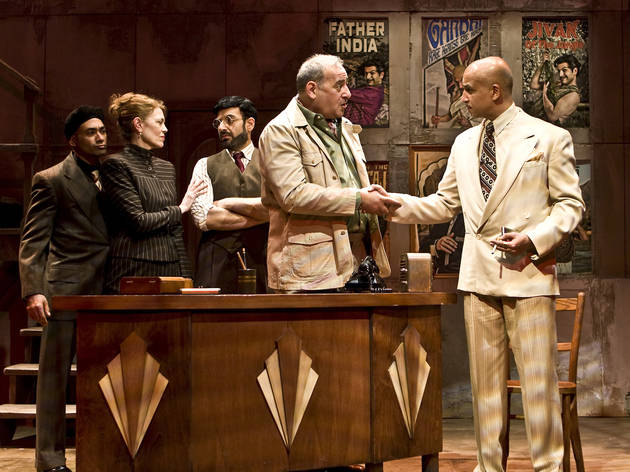 3/6
Photograph: Monique Carboni
Bunty Berman Presents…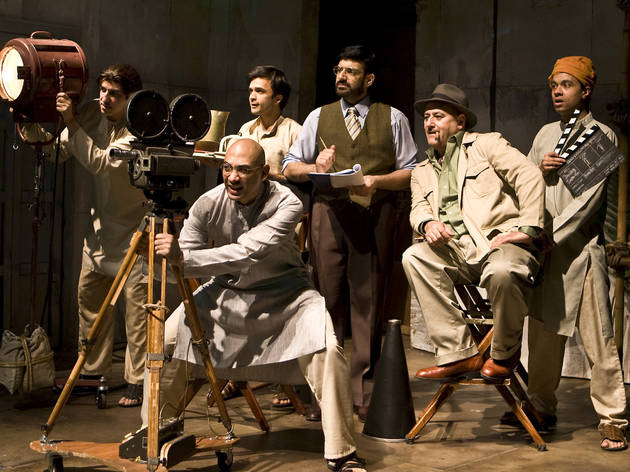 4/6
Photograph: Monique Carboni
Bunty Berman Presents…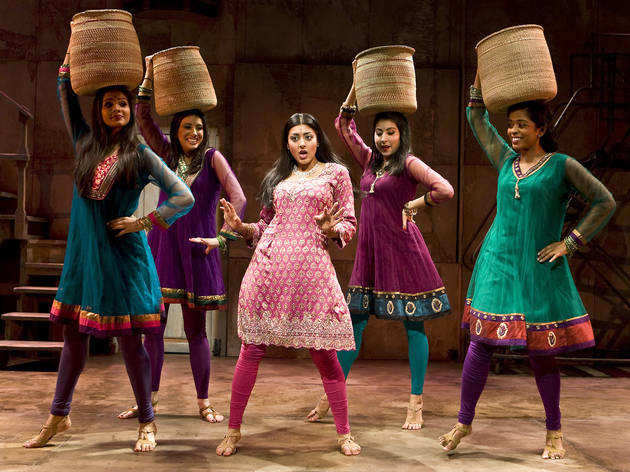 5/6
Photograph: Monique Carboni
Bunty Berman Presents…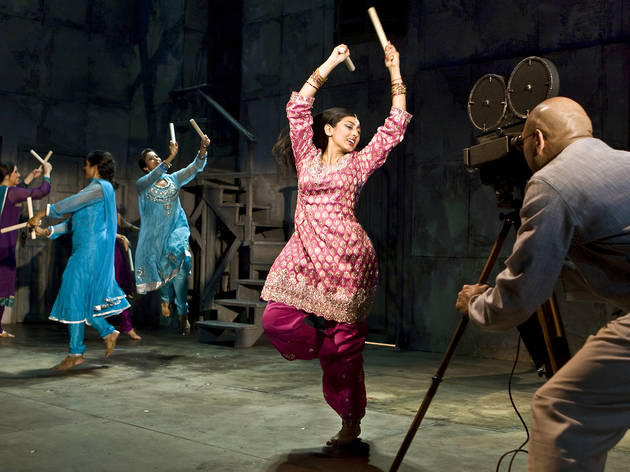 6/6
Photograph: Monique Carboni
Bunty Berman Presents…
Time Out says
Friendly warning! We're working hard to be accurate. But these are unusual times, so please check that events are still happening.
Theater review by Adam Feldman. New Group @ Theatre Row (Off Broadway). Book and lyrics by Ayub Khan Din. Music by Khan Din and Paul Bogaev. With ensemble cast. Dir. Scott Elliott. 2hrs. 20mins. One intermission.
The Bollywood-themed musical Bunty Berman Presents… is the kind of wipeout that is paradoxically encouraging. Failures by committee are merely dispiriting; messes as idiosyncratic as this one at least attest to a continued faith in individual vision, however blinkered it be. The batty eyes in this case belong to Pakistani-British playwright Ayub Khan Din, who has had fruitful past associations with the New Group (which presented his best-known play, East Is East, in 1999). Not only did Khan Din write the show's inane libretto and cowrite its generic music (with Paul Bogaev), but he also stepped into the title role—the head of a foundering movie studio in 1957 Bombay—midway through the preview period. Not primarily known as an actor, Khan Din seems a little sheepish onstage, which is iffy for the character but forgivable in the author.
Like many specialty flops before it (such as In My Life, Romantic Poetry, Once Around the City and The Last Smoker in America), Bunty Berman Presents… offers offbeat, off-puttingly coarse material—in this case, curried with Indian clichés—in a hoarily old-fashioned Broadway idiom, or a collegiate effort thereat. (Sample lyric: "Before you question why / You'll discover your third eye / And your lingham'll be swing'un [sic] once again!") Sorab Wadia plays a vain, aging film star, and Nick Choksi and Lipica Shah are the requisite young romantic couple; others punch the clock as assistants, studio extras and cartoonish gangsters. Despite director Scott Elliott's attempts to pump the heart factor, no one can surmount the convoluted plot and creaky humor, which has a recurring strain of homophobia. Still, the sheer outrageousness of the effort merits notice: It's not every day, after all, that a musical's finale features a giant elephant anus. Someone must have designed that anus and someone carefully built it to spec, and that, my friends, is showbiz.—Adam Feldman
Follow Adam Feldman on Twitter: @FeldmanAdam
Details