Theater review by Raven Snook
Keith Bunin's The Coast Starlight seats you down with half a dozen passengers on a train from Los Angeles to Seattle. The play consists mainly of conversations that never happened—"I wanted to tell her…" "If he'd told me that…" "If we'd actually had this conversation, this is when I would've asked you…"—among strangers at pivotal points in their lives. T.J. (Will Harrison) is a young Navy man with a secret and an unspoken connection with Jane (Camila Canó-Flaviá), an appealing animation artist en route to visit her boyfriend. Also aboard are Noah (Rhys Coiro), an unmoored ex-serviceman traveling to his ailing mom; Ed (Jon Norman Schneider), a live-wire boozy businessman; Anna (Michelle Wilson), a mother grieving her brother; and Liz (standout Mia Barron), a fitness instructor who delivers an uproarious TMI monologue about her recent romantic troubles.
In theory, it's an interesting gambit to write a play in the past conditional, theatricalizing the guessing games we all play about what's going on in others' heads: Into the Woulds. But in practice here, it's sometimes difficult to discern what's being spoken out loud, what's being imagined by which character, and what's authorial reverie. That would matter less if The Coast Starlight were more consistently engaging, but the poetic discussions in this liminal space tend to veer into ponderousness. As each successive character arrives and shares, the ride keeps slowing down—and Schneider and Wilson, who hop on late, feel underused. As usual, Tyne Rafaeli, who also directed the play's world premiere at La Jolla Playhouse in 2019, elicits lovely performances from the committed cast; Arnulfo Maldonado's rotating set (with mobile train seats) and 59 Productions' colorful abstract projections help conjure a sense of forward motion. But despite some moving moments that explore the idea of missed cosmic connections, The Coast Starlight too often feels like you're on a trip to nowhere.
The Coast Starlight. Mitzi E. Newhouse Theater (Off Broadway) (Off Broadway). By Keith Bunin. Directed by Tyne Rafaeli. With ensemble cast. Running time: 1hr 40mins. No intermission. Through April 16.
Follow Raven Snook on Twitter: @ravensnook
Follow Time Out Theater on Twitter: @TimeOutTheater
Follow Time Out Theater on Facebook: Time Out Theater Facebook page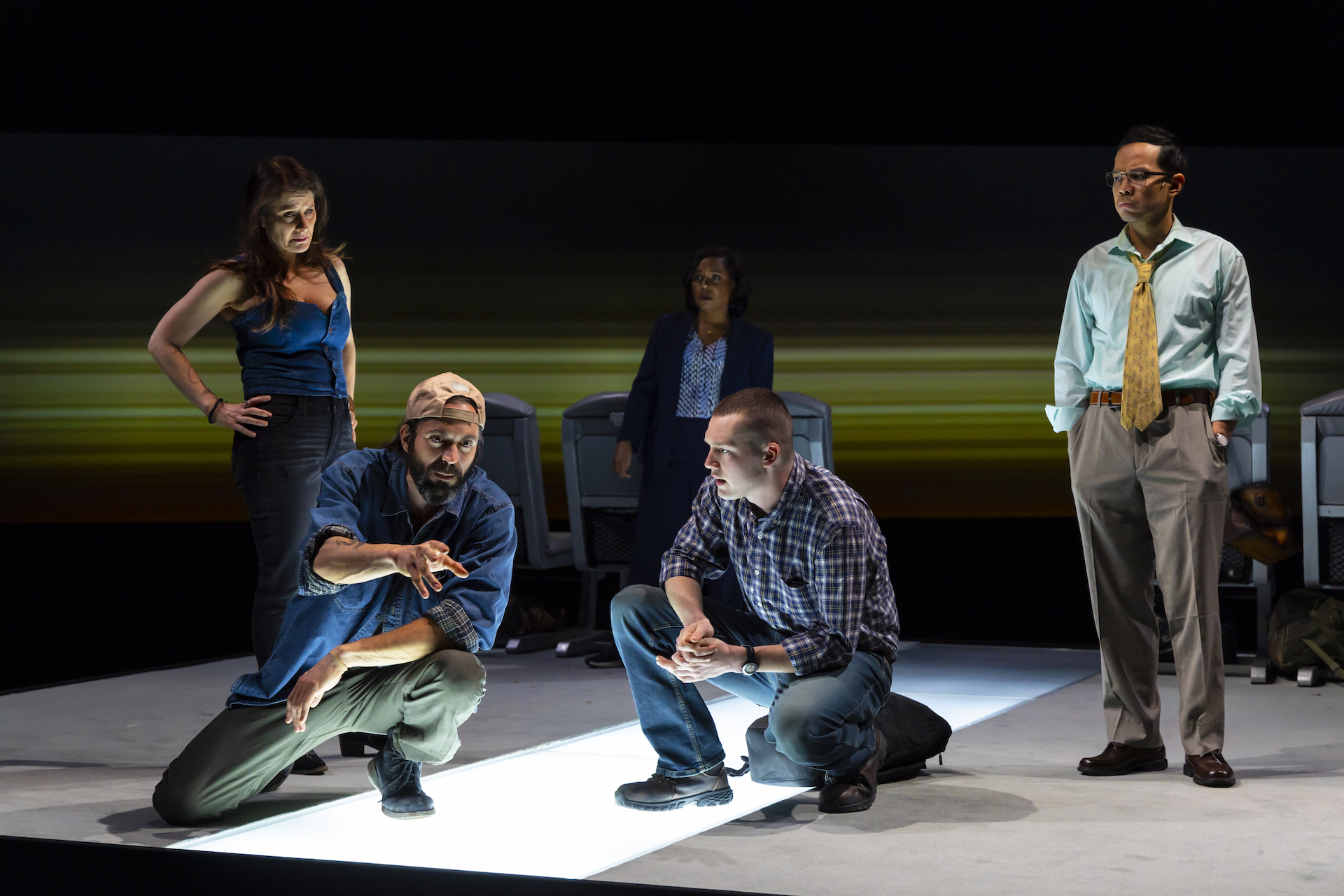 The Coast Starlight | Photograph: Courtesy T. Charles Erickson