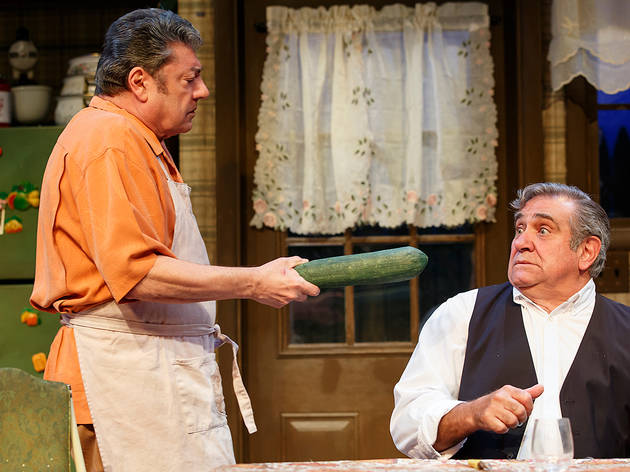 1/5
Photograph: Joan Marcus
Dinner With The Boys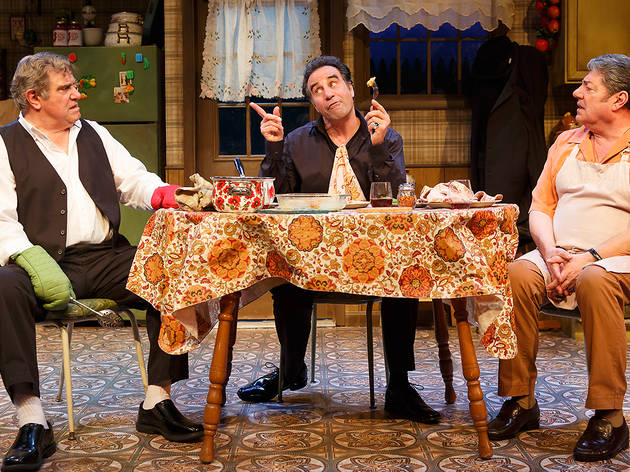 2/5
Photograph: Joan Marcus
Dinner With The Boys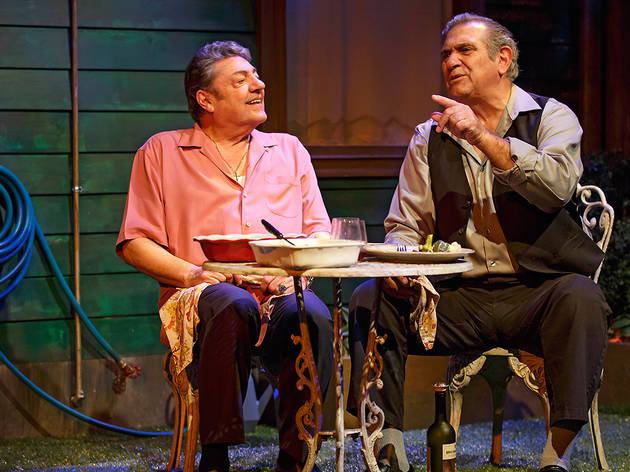 3/5
Photograph: Joan Marcus
Dinner With The Boys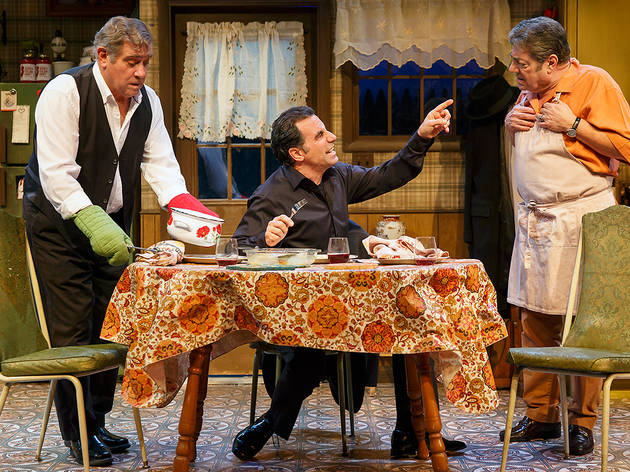 4/5
Photograph: Joan Marcus
Dinner With The Boys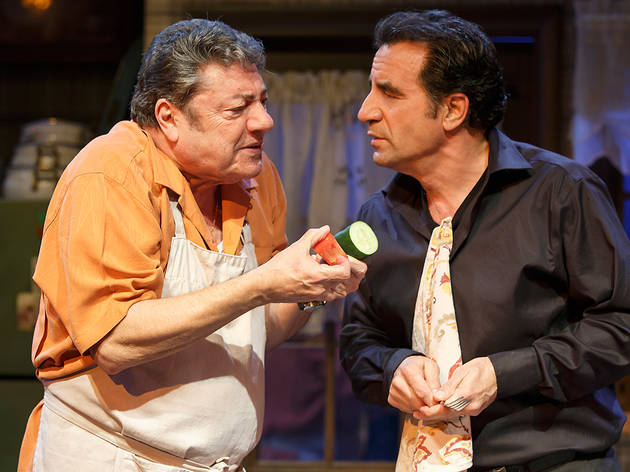 5/5
Photograph: Joan Marcus
Dinner With The Boys
Time Out says
Dinner with the Boys: Theater review by Sandy MacDonald
If torture and cannibalism are topics that tickle your funny bone, this grisly "comedy" is made to order. We're not talking artful anthropophagy à la Sweeney Todd, but the carte du jour for two goombahs on the lam. Holed up in suburban Jersey, Dom (Zavaglia, oddly winning) and Charlie (Lauria, mugging mercilessly) maintain a simulacrum of domestic coziness, with hints of homoeroticism: They're handsy, and joke about zucchinis and (meat) balls. Dom, as former clan chef, knows how to render an ex-colleague's "cervello" (brains) into a dish fit for a capo—in this case, the vengeance-bent Big Anthony Jr., played beyond broad by Ray Abruzzo.
The first act spans tales of horrendous executions and ends in a gusher. It's after intermission that the taste level lurches way off the charts: Abruzzo's alternate role, that of Jewish mafioso "Uncle Sid" is exaggerated-unto-offensive, and the choice to add the Exodus theme to his dispatch is enough to sicken any holdouts.—Sandy MacDonald
Acorn Theatre (Off Broadway). By Dan Lauria. Directed by Frank Megna. With Lauria, Ray Abruzzo, Richard Zavaglia. Running time: 1hr 40mins. One intermission.
Details
Users say