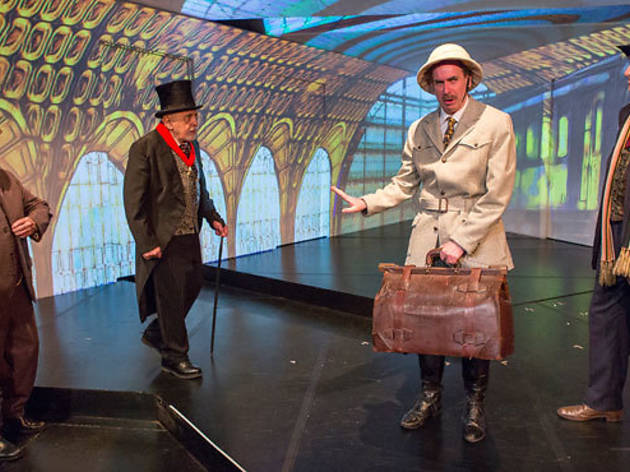 1/6
Photograph: Richard Termine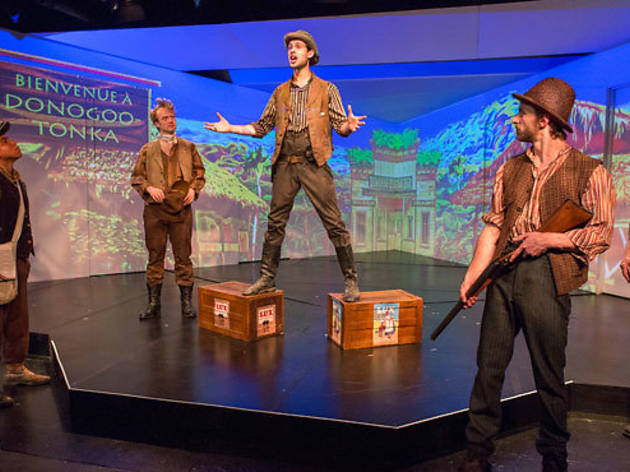 2/6
Photograph: Richard Termine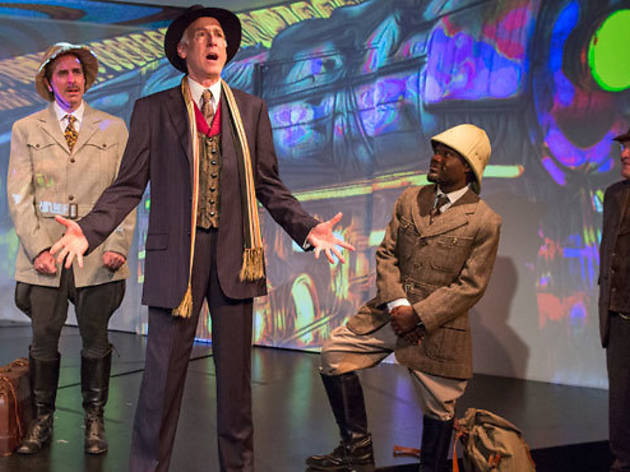 3/6
Photograph: Richard Termine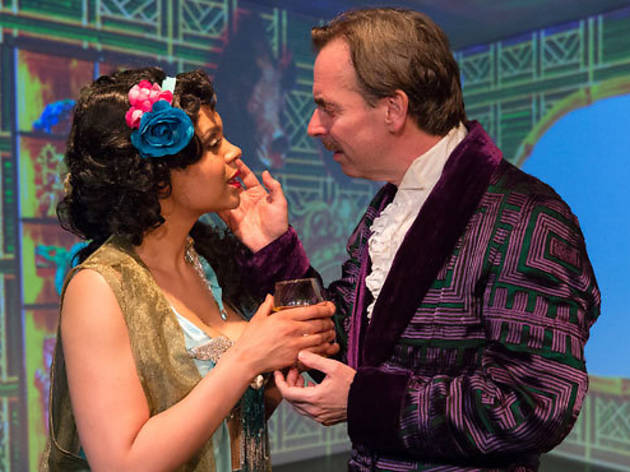 4/6
Photograph: Richard Termine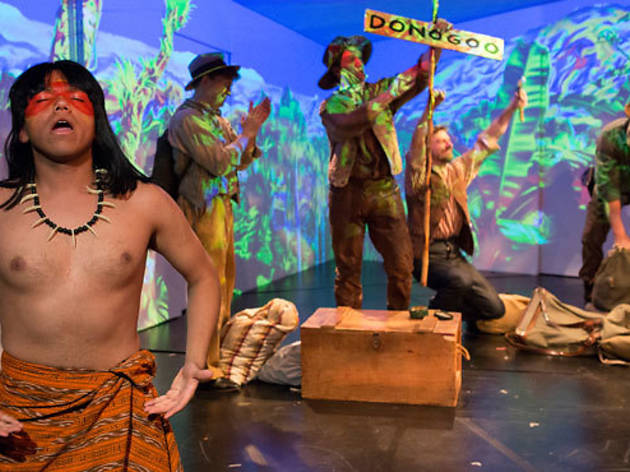 5/6
Photograph: Richard Termine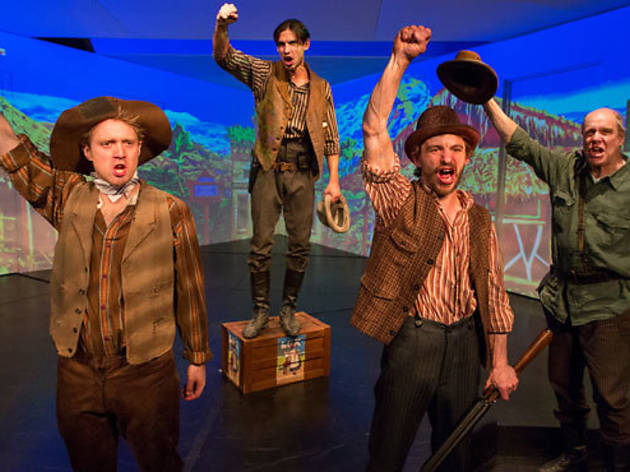 6/6
Photograph: Richard Termine
Donogoo.Mint Theater Company (see Off Broadway). By Jules Romains. Directed by Gus Kaikkonen. With ensemble cast. Running time: 2hrs 20mins. One intermission.
Donogoo: In brief
Gus Kaikkonen directs his own adaptation of a wild 1930s stock-market comedy by Jules Romains, with a cast of 13 playing more than five dozen characters.
Donogoo: Theater review by Diane Snyder
Never heard of Donogoo-Tonka, the South American gold-mining mecca? Neither had geologist Le Trouhadec (George Morfogen), but he was persuaded to write about it—and now faces acute professional embarrassment because it doesn't exist. French author Jules Romains's wacky 1930 comedy Donogoo chronicles how Lamendin (James Riordan), a suicidal man who finds something to live for, redeems Le Trouhadec with the aid of a stock-market scheme.
With 23 scenes and a cast of 13 playing about 50 characters, it's an ambitious undertaking for the modestly sized Mint Theater. Translator and director Gus Kaikkonen is the ringmaster, trying to create a harmonious whole from this satirically silly and disconcerting look at how piles of money can hide the truth. The first act is witty, but wordy and meandering, and for much of it, Riordan appears to be biding his time until he can feast on the meatier delights of the second. Roger Hanna and Price Johnston's snappy background projections steal the show. They continuously capture a playful, extravagant splendor the rest of the production only periodically achieves.—Theater review by Diane Snyder
THE BOTTOM LINE The Mint can't quite map this fictitious land.
Follow Diane Snyder on Twitter: ‪@DianeLSnyder