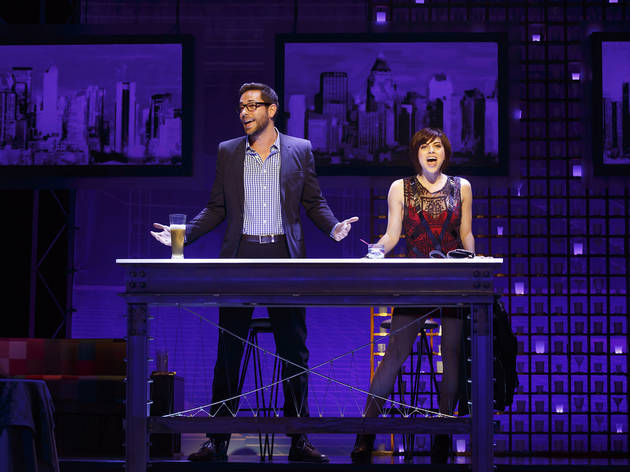 1/5
Photograph: Joan Marcus
First Date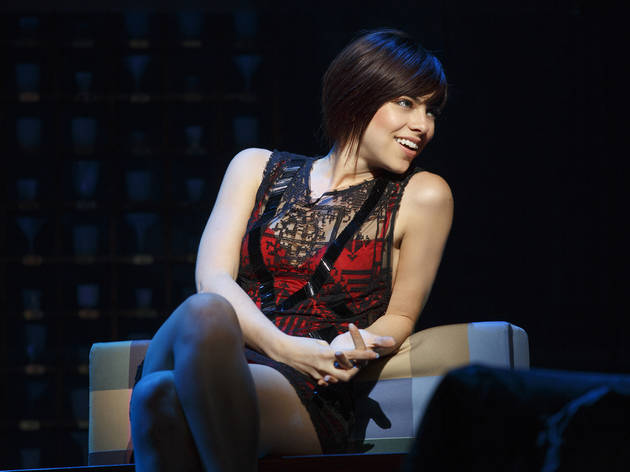 2/5
Photograph: Joan Marcus
First Date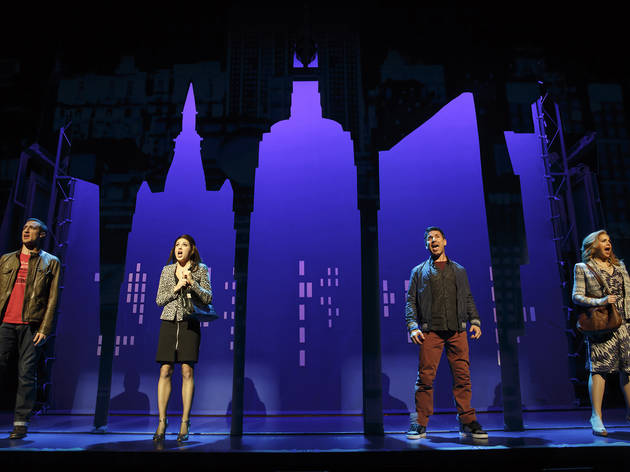 3/5
Photograph: Joan Marcus
First Date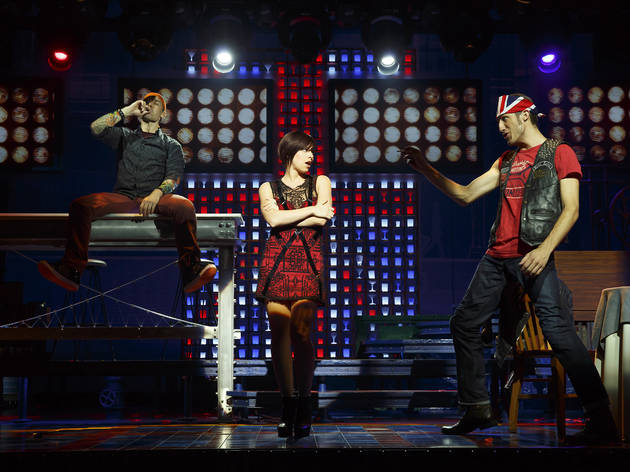 4/5
Photograph: Joan Marcus
First Date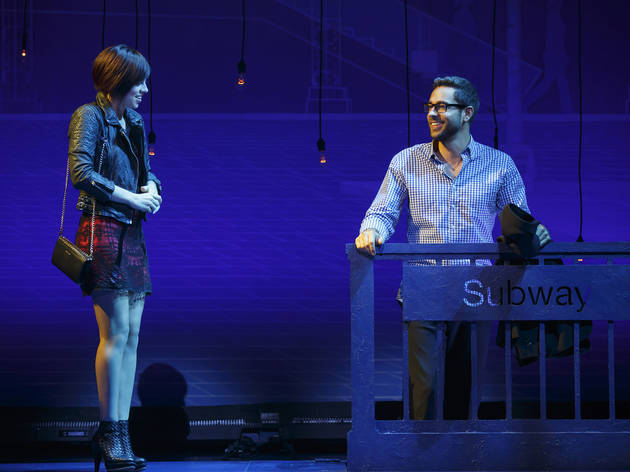 5/5
Photograph: Joan Marcus
First Date
First Date. Longacre Theatre (see Broadway). Book by Austin Winsberg. Music and lyrics by Alan Zachary and Michael Weiner. Directed by Bill Berry. With Zachary Levi, Krysta Rodriguez. Running time: 1hr 30mins. No intermission.
First Date: in brief
Zachary Levi (Chuck) and Krysta Rodriguez (Smash) try to hook up in this new musical about the pleasures and agonies of the blind date. Gossip Girl writer Austin Winsberg provides the book, while the bouncy tunes are by Alan Zachary and Michael Weiner. Bill Berry of Seattle's 5th Avenue Theatre directs.
First Date: theater review by David Cote
Part of my job is to be your cultural matchmaker. And so…should I set you up with First Date, sight unseen? Is this cute and frisky musical worth your time and money? Or will initial charm yield to irritation at a one-act comedy that is mostly sitcom quirk, one-liners and a laundry list of barely tweaked gender stereotypes? Despite a little overeagerness, First Date isn't a bad night out (provided you don't expect deep engagement).
If ever there were the platonic ideal of a Broadway summer engagement, this is it: no serious competition, low expectations, emerging talent. There is skill on display in Austin Winsberg's anything-for-a-laugh book and the inoffensive light-rock score by Alan Zachary and Michael Weiner. But the main selling points are the love interests, meeting in a restaurant for possible romance: uptight office drone Aaron (Levi) and boho babe Casey (Rodriguez). They meet awkward, get on each other's nerves, say the wrong things and proceed to screw everything up. Can we reasonably expect an eleventh-hour clinch?
The 90-minute musical is structured in real time, with cartoonish forays into the daters' inner neuroses—he worries, in a goofy Fiddler-esque romp, what his Jewish relatives would think of the shiksa; she's haunted by memories of past bad boys. Bill Berry's jaunty staging keeps the laughs coming, and both leads have charm and vocal chops. Not every hookup has to be forever; First Date aims its love arrow for the middle and hits it with aplomb.—Theater review by David Cote
Follow David Cote on Twitter: @davidcote
Discounted tickets are available through Time Out Offers until September 1.
Ticket Offers from Time Out New York
Looking for tickets to a Broadway or Off Broadway show? Time Out Offers brings you terrific discounts on tickets to the latest New York theater. Want even more ideas? Check out Time Out New York's complete listings of Broadway, Off Broadway and Off-Off Broadway shows, and browse all available tickets.
Average User Rating
2.7 / 5
Rating Breakdown
5 star:

0

4 star:

1

3 star:

1

2 star:

0

1 star:

1
I didn't hear anything about this musical before but i kind of went for it and was so glad i did. My friends and I laughed the whole time. It was smart and funny i definitely would see it again soon even though i just went haha.
I didn't know what to expect but was looking for a fun night and I found it. The music was serviceable but the actors were spirited, talented and the staging was fun and creative. It was kind of like to the best musical your sleep away camp never put on. This and a nice dinner would prove to be a good evening out.
I was hoping for this new musical to be the first one of the season to come out of the gate at full clip and be several lengths ahead at the finish line. Unfortunately I was finished with the show before the final curtain. Don't let the standing ovation (August 10th, 2 pm showing,) make you think it was a winner take all show. I was sorry it didn't have an intermission, I would have reported only seeing the first half of this so-called show. The unmemorable waiter's song, had the worst lead in, I have heard in years. The leads were adequate at best given the material was so poor. Casey was very good in 'The Adam's Family' and I looked forward to seeing her in a leading performance. Too bad the numerous doctors listed as producers didn't take the scalpel to this material. I read that the cast of this show was going to the studio to record the original cast album. I would ask the same question some people ask after a 'first date': Why?