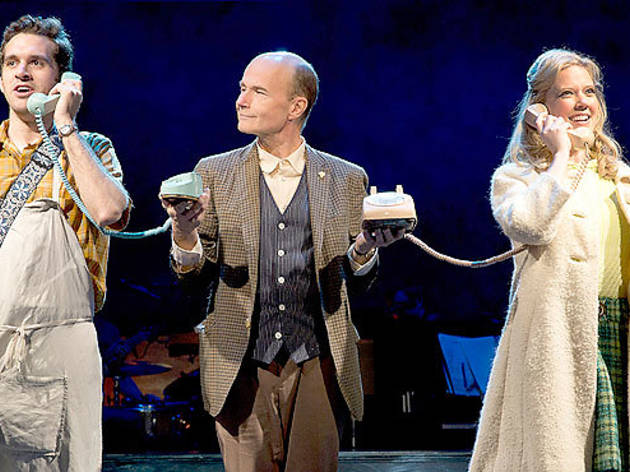 1/9
Photograph: Joan Marcus
Fly By Night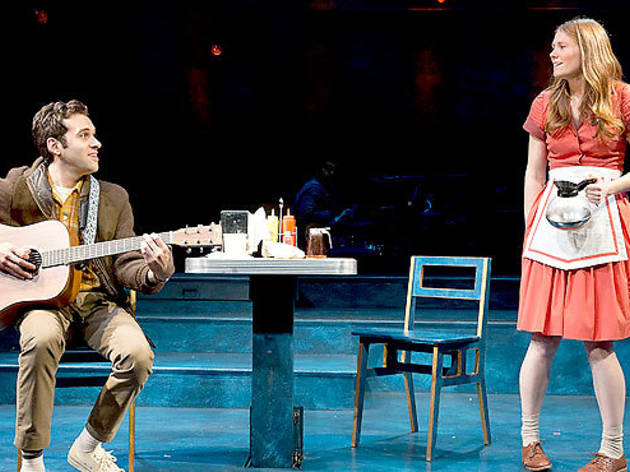 2/9
Photograph: Joan Marcus
Fly By Night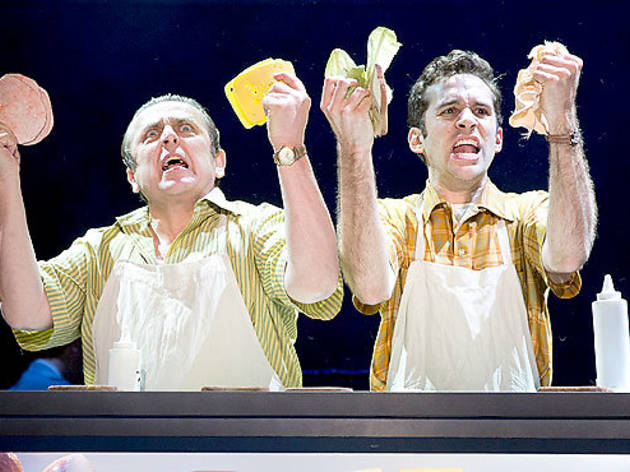 3/9
Photograph: Joan Marcus
Fly By Night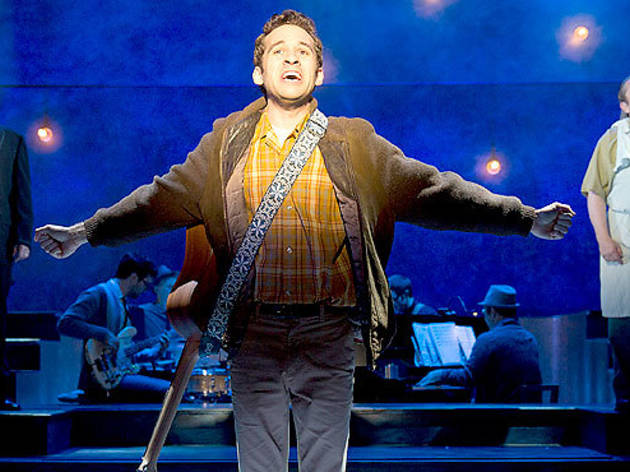 4/9
Photograph: Joan Marcus
Fly By Night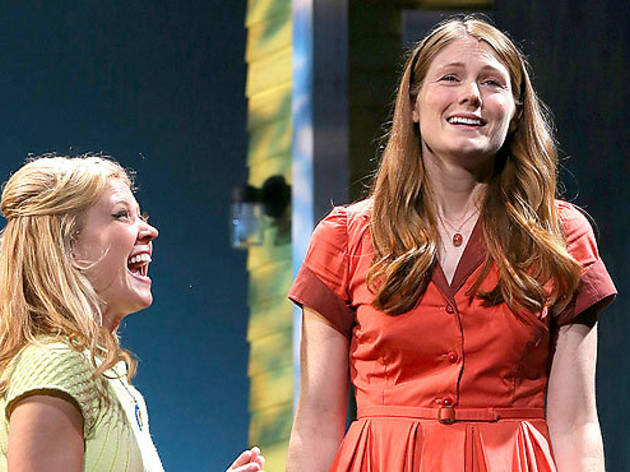 5/9
Photograph: Joan Marcus
Fly By Night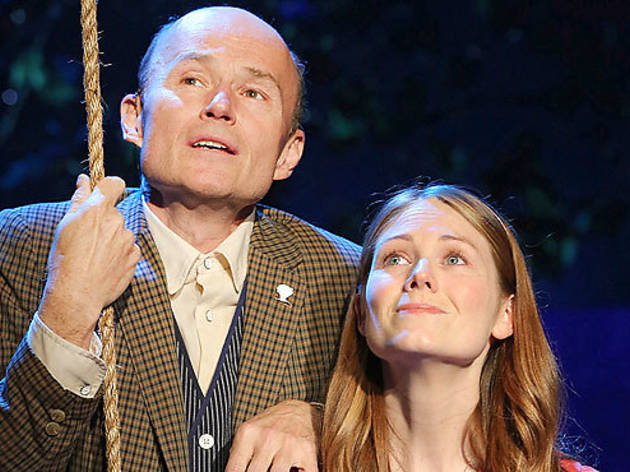 6/9
Photograph: Joan Marcus
Fly By Night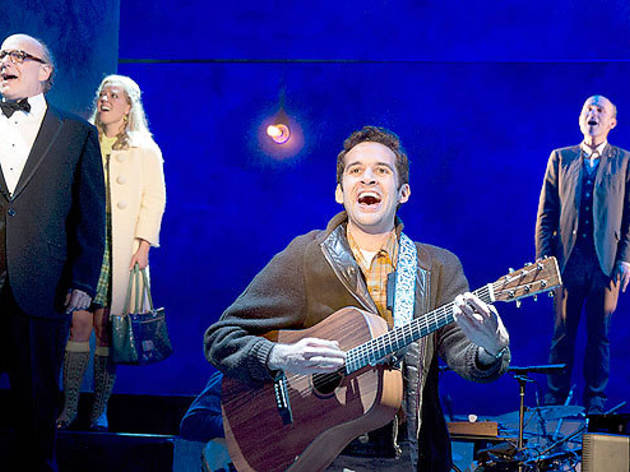 7/9
Photograph: Joan Marcus
Fly By Night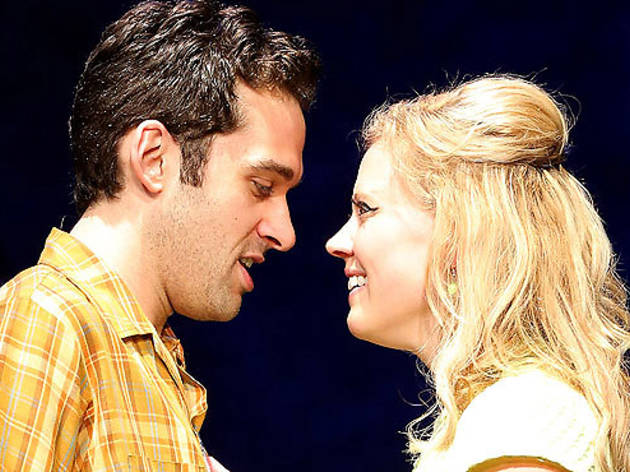 8/9
Photograph: Joan Marcus
Fly By Night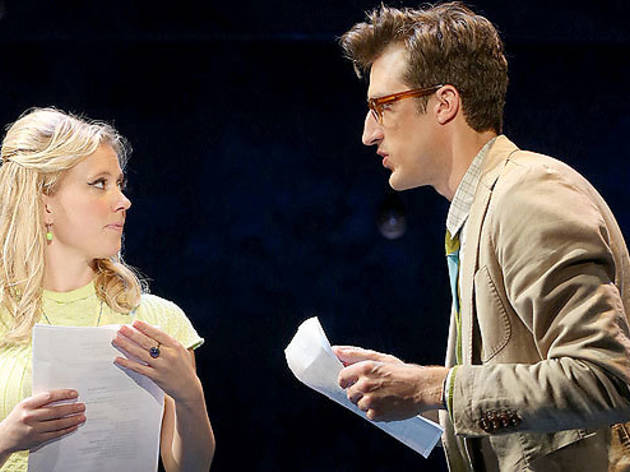 9/9
Photograph: Joan Marcus
Fly By Night
Fly by Night: A New Musical. Playwrights Horizons (see Off Broadway). Book, music and lyrics by Will Connolly, Michael Mitnick and Kim Rosenstock. Directed by Carolyn Cantor. Running time: 2hrs 30mins. One intermission.
Fly by Night: In brief
In this original musical by Kim Rosenstock, Will Connolly and Michael Mitnick, an unhappy deli worker gets sandwiched between two sisters during the great blackout of 1965. Carolyn Cantor directs a company that includes young musical-theater risers Adam Chanler-Berat, Allison Case and Patti Murin.
Fly by Night: Theater review by David Cote
Wistful earnestness is a nice mode for a musical—especially a sweet-natured romantic fable such as Fly by Night—but if it dominates for two and a half hours, you start to ache for sharper shades of cynicism. "I never know quite how to begin," admits the gentle, bemused Narrator (Henry Stram) at the start of this aggressively twee storybook piece. He's even more clueless about when to stop.
The book, music and lyrics were authored by the trio of Will Connolly, Michael Mitnick and Kim Rosenstock, and the lack of a division of labor may have led to diminished perspective on which parts were working and which were spinning wheels. Nevertheless, the show is lent coherence and weight by director Carolyn Cantor and set designer David Korins, who ground the repetitive whimsy in effective stage pictures and fluid transitions.
The cast is equally brimful of talent: Adam Chanler-Berat (Peter and the Starcatcher) lends his puppyish pluck to the role of guitar-strumming Harold, who works in a sandwich shop and dates fame-hungry starlet Daphne (Patti Murin) while pining for her superstitious, stargazing waitress sister, Miriam (Allison Case). As moony Harold ping-pongs between romantic poles, he neglects his grief-stricken father (Peter Friedman), a recent widower. Most of the action (using the term loosely) takes place in mid-'60s New York, but the Wes Anderson vibe makes it feel like Anytime in Retro Bigcityville.
The midtempo soft-rock score is pleasant but unremarkable, and the lyrics are cute enough. But it's hard to care about characters who are half-real, half-archetype, as we wait for a late-arriving second-act device: the historical 1965 blackout that brings out the best in some and fulfills an emotionally manipulative prophecy. By that point, we're ready to kill the lights.—Theater review by David Cote
THE BOTTOM LINE A mystical musical flutters in circles.
Follow David Cote on Twitter: @davidcote