Greed: A Musical for Our Times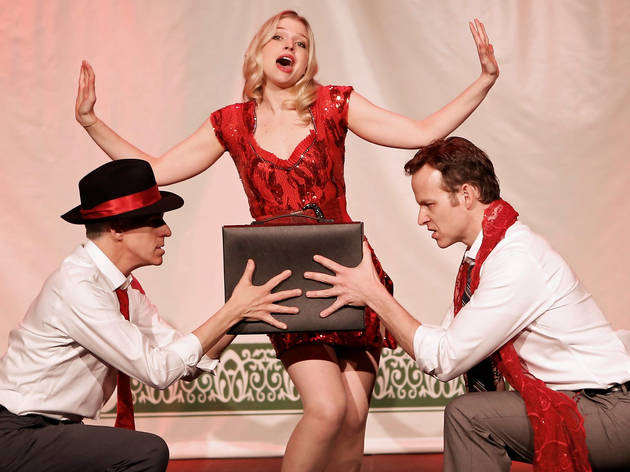 1/6
Photograph: Carol Rosegg
Greed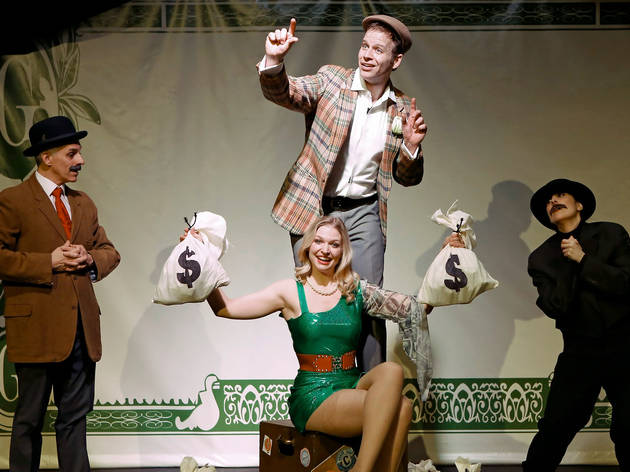 2/6
Photograph: Carol Rosegg
Greed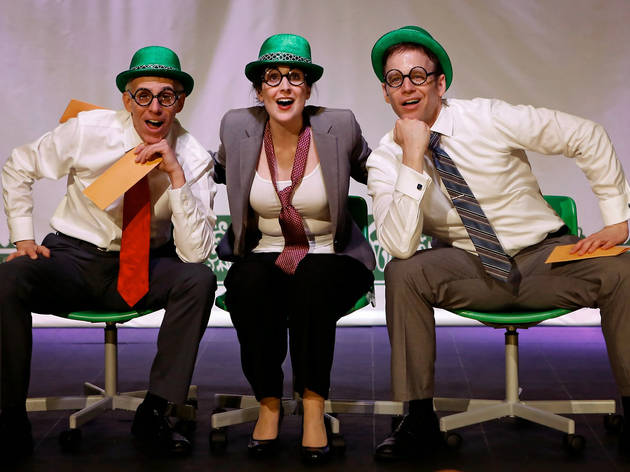 3/6
Photograph: Carol Rosegg
Greed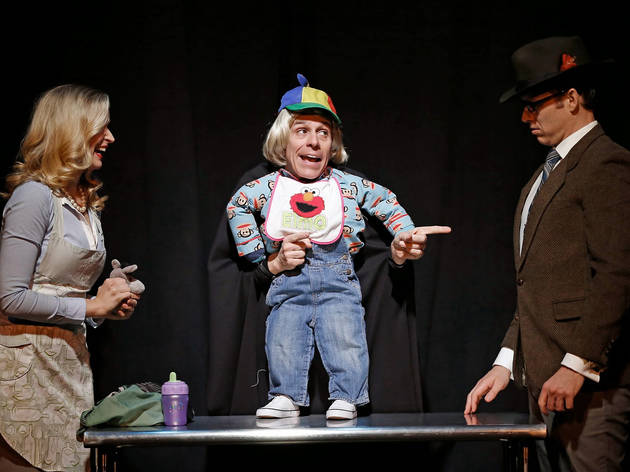 4/6
Photograph: Carol Rosegg
Greed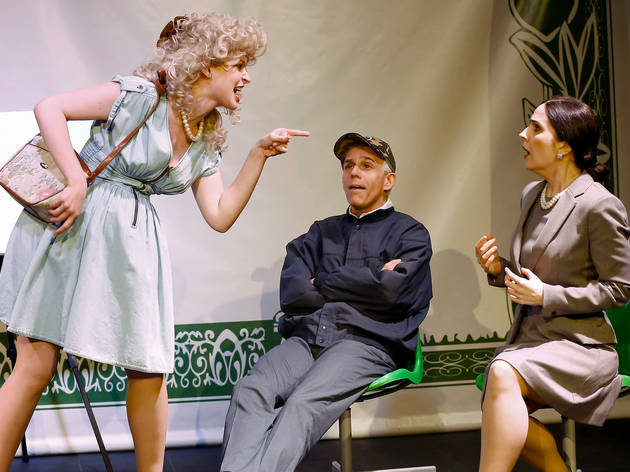 5/6
Photograph: Carol Rosegg
Greed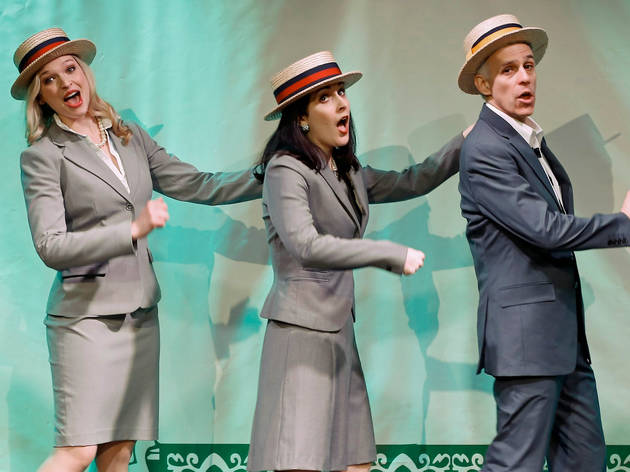 6/6
Photograph: Carol Rosegg
Greed
Greed: A Musical for Our Times. New World Stages (see Off Broadway). By Michael Roberts. Directed by Christopher Scott. With ensemble cast. Running time: 1hr 30mins. No intermission.
Greed: In brief
Original Avenue Q star Stephanie D'Abruzzo is among the cast of a new musical revue by Michael Roberts (Golf: The Musical) that looks at avarice throughout history. Christopher Scott directs.
Greed: Theater review by Raven Snook
Even Wall Street tycoon Gordon Gekko would reverse his "greed is good" mantra after seeing this stinker. Michael Roberts (best known for Golf: The Musical and The Fartiste) takes sole discredit for this toothless revue of supposedly satirical songs about avarice, corruption and consumerism. There are 19 numbers, all poor in laughs and insight, with forgettable melodies and predictable punch lines. Roberts may be aiming for Tom Lehrer's Tom Foolery heights but only ends up making fools of those who spend hard-earned cash on tickets.
Most of the targets are obvious—Bernie Madoff, JPMorgan Chase CEO Jamie Dimon, money-hungry mortgage brokers and financial advisors—though some jabs are off (doctors, not health-care companies, as villains?) and a few are just offensive. ("Another Kid," a song about a white-trash welfare queen making babies in order to live off the government, tries to be edgy but inspires hisses.) Roberts's comic slant on these folks is rarely original, and when he does have a novel idea—a beatnik "Liberal's Lament," a beach-movie-style tune about frivolous lawsuits—it's something only a grandparent might guffaw at. In an era when social ills are brilliantly skewered every night on The Daily Show and its ilk, he's just rehashing old jokes and information, usually badly.
The worst crime here? That four wonderful performers with top-notch comedy chops and voices are forced to sell this anemic shtick. Forbidden Broadway alums Neal Mayer and James Donegan, sultry soprano Julia Burrows and the always-effervescent Stephanie D'Abruzzo (from Avenue Q) all lend Greed much more energy and talent than it's worth.—Theater review by Raven Snook
Rating Breakdown
5 star:

0

4 star:

1

3 star:

0

2 star:

0

1 star:

0
Who the bloody hell is Raven Snook? Have you ever done anything? You offer nothing but snide insults. Your review shows how limited your intelligence is. I happened to see the show in workshop and again off-Broadway. Either we were duped into enjoying a really smart, and witty show with talented or you're dead wrong. Well worth the price of admission. Maybe the talented Mr. Roberts should target dim reviewers like Ms. Snook next time. Definitely would pay to see that.