Review by Will Gleason
The house in I Need That has what might be called hidden character. The curtain rises on a living room that is stuffed to the brim: Nearly every inch of Alexander Dodge's set is covered, Hoarders-style, with objects collected over a long life. Chairs and couches are barely visible beneath boxes, books and records; broken chairs and old board games are piled on top of each other. Suddenly, as though in a garbage-dump Birth of Venus, Danny DeVito emerges fully formed from beneath a pile of blankets. A human being has been there the whole time, all but buried under all that junk.
"All of this is treasure," Sam insists, and the value that people place on objects is at the heart of Theresa Rebeck's slight new play. DeVito's shut-in character is warned at the start by his daughter, Amelia—played by Devito's real-life daughter, Lucy—that he could end up on the street unless he cleans up his place. The rest of the show, peppered with mild jokes (including a runner about the lameness of Ohio), explores whether Sam really needs the things cocooning him in his home. Rounding out the cast is his neighbor and only friend, Foster (Ray Anthony Thomas), who harbors a junk-related secret of his own.
The most interesting moments of this good-natured but threadbare comedy, which Rebeck wrote during the pandemic lockdown, touch on the relationship between physical objects and memory. To Sam, each knickknack is a time machine to a meaningful moment; his inability to let go of the past is a major factor in whether or not, in the end, he can bring himself to take out the garbage. DeVito is a star for a reason: His vulnerable, hilarious performance is a certifiable gem. If only this treasure weren't so often lost in the piles that surround it.
I Need That. American Airlines Theatre (Broadway). By Theresa Rebeck. Directed by Moritz von Stuelpnagel. With Danny DeVito, Lucy DeVito, Ray Anthony Thomas. Running time: 1hr 40mins. No intermission.
Follow Will Gleason on X: @willsgleason
Follow Time Out Theater on X: @TimeOutTheater
Keep up with the latest news and reviews on our Time Out Theater Facebook page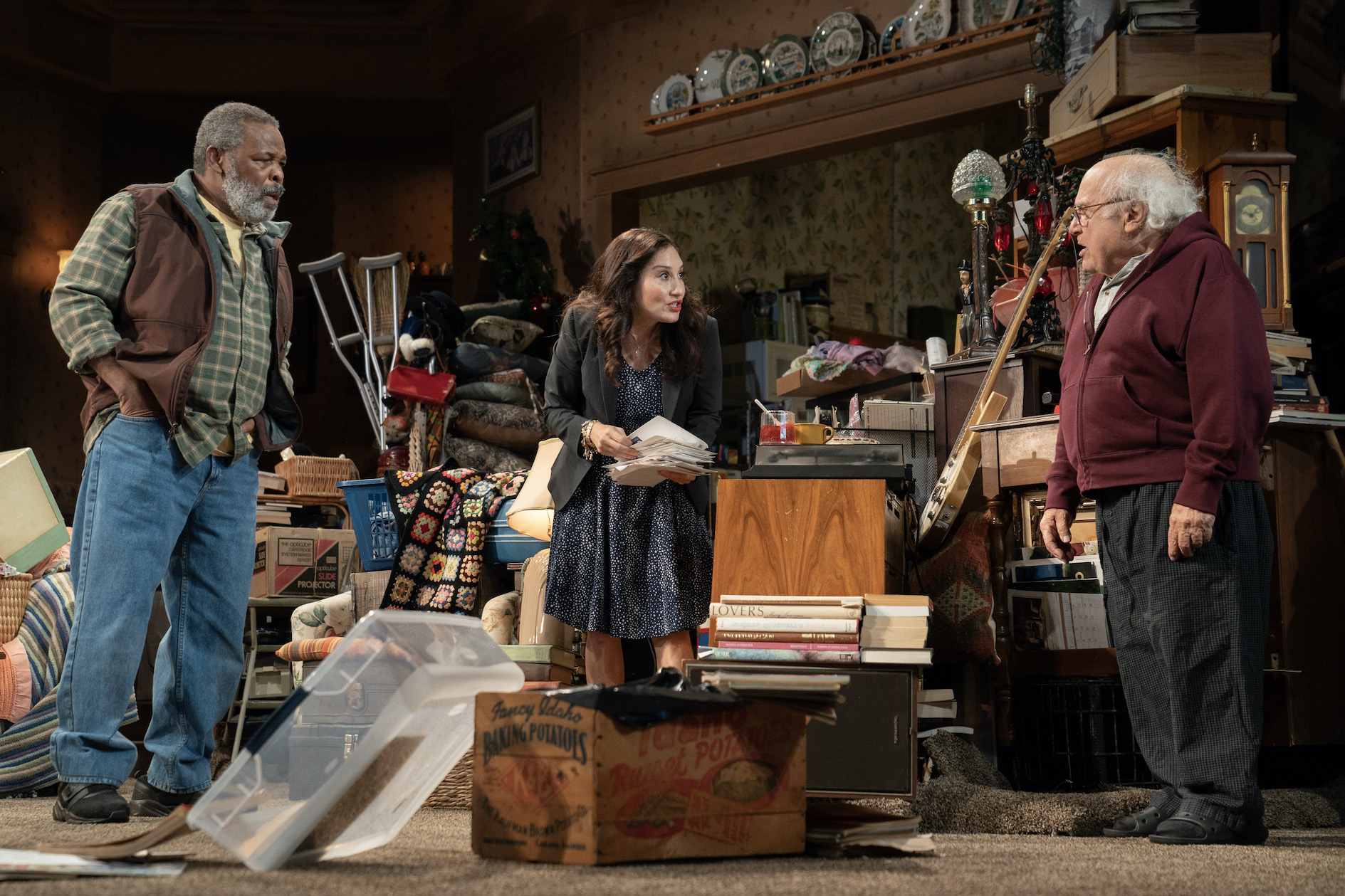 I Need That | Photograph: Courtesy Joan Marcus