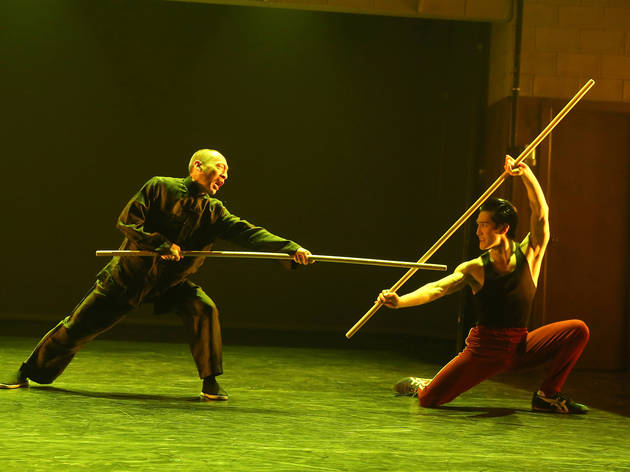 1/6
Photograph: Joan Marcus
Kung Fu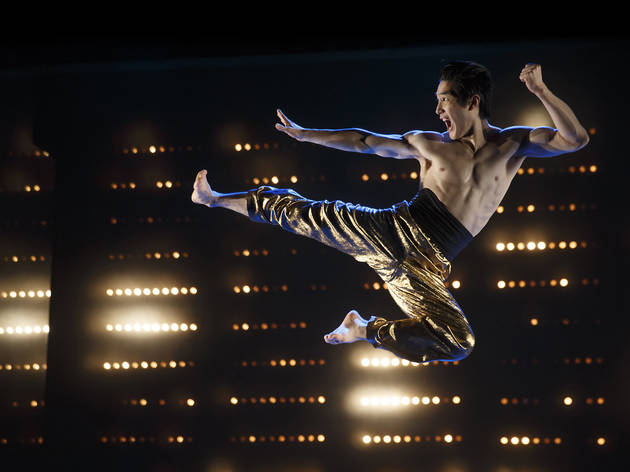 2/6
Photograph: Joan Marcus
Kung Fu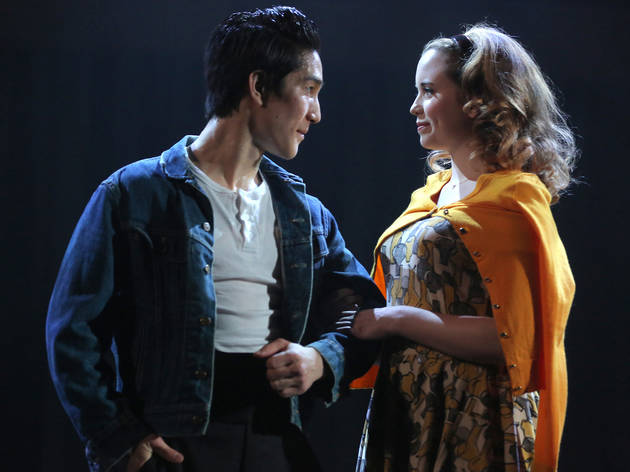 3/6
Photograph: Joan Marcus
Kung Fu
4/6
Photograph: Joan Marcus
Kung Fu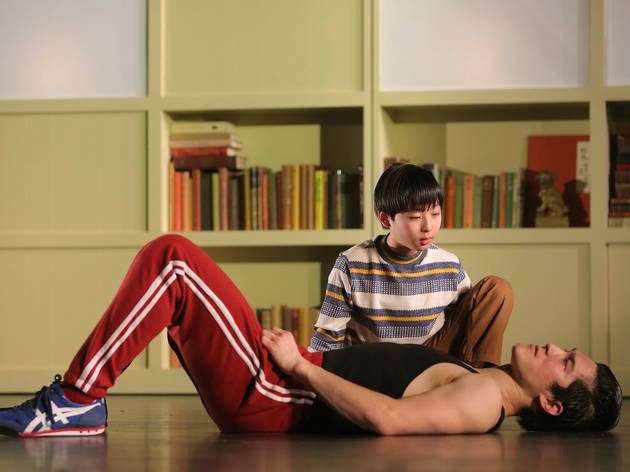 5/6
Photograph: Joan Marcus
Kung Fu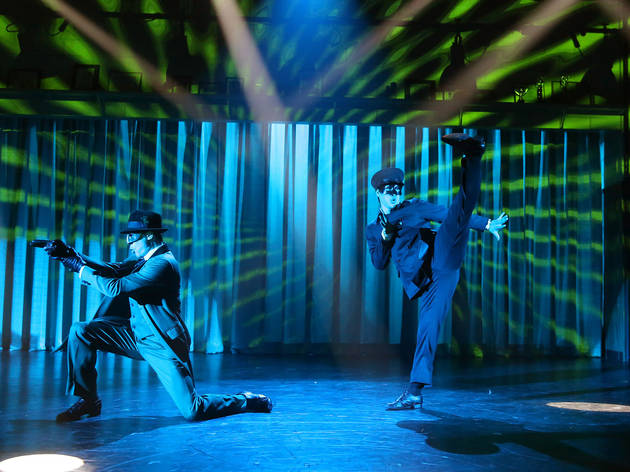 6/6
Photograph: Joan Marcus
Kung Fu
Kung Fu. Pershing Square Signature Center (see Off Broadway). By David Henry Hwang. Directed by Leigh Silverman. With Cole Horibe, Francis Jue, Phoebe Strole. Running time: 2hrs 10mins. One intermission.
Kung Fu: In brief
Directed by Leigh Silverman and penned by noted Chinese-American playwright David Henry Hwang (M. Butterfly), Kung Fu tells the story of Bruce Lee's life with nods to dance, martial arts and Chinese opera. Onetime So You Think You Can Dance contestant Cole Horibe stars as the man himself.
Kung Fu: Theater review by Adam Feldman
David Henry Hwang's Bruce Lee bioplay, Kung Fu, kicks off in a dance studio, where our hero puts the moves on a girl by showing her what dancing and martial arts have in common. Making a very impressive New York stage debut as Lee, Cole Horibe could not be better suited to this aspect of his role: As a 2012 contestant on So You Think You Can Dance, he incorporated elements of hand-to-hand combat (he medaled in tae kwon do at the Junior Olympics) into his routines; and Lee, as Hwang reminds us, was a champion cha-cha dancer in Hong Kong before moving to America and beginning his uphill battle to international stardom. When Kung Fu spotlights this fusion of disciplines, in thrillingly dynamic sequences choreographed by Sonya Tayeh, it knocks you off your feet.
Elsewhere, however, the play makes less of an impact. Hwang limns his main themes effectively, focusing on the challenges Lee faced as a would-be Asian leading man in Hollywood, as well as on his adversarial relationship with his father (a keenly controlled Jue), a star of Cantonese opera. But the biographical breadth of the story—which spans a dozen years, plus flashbacks—attenuates the narrative, and some of the writing seems thin or repetitious. (At times, I wondered whether Hwang was deliberately evoking the tropes of B-movie scripts.) As spectacle, Kung Fu is exceptional; as drama, it could use some punching up.—Theater review by Adam Feldman
THE BOTTOM LINE Cole Horibe gives a knockout turn in this broad portrait of a legend.
Follow Adam Feldman on Twitter: @FeldmanAdam