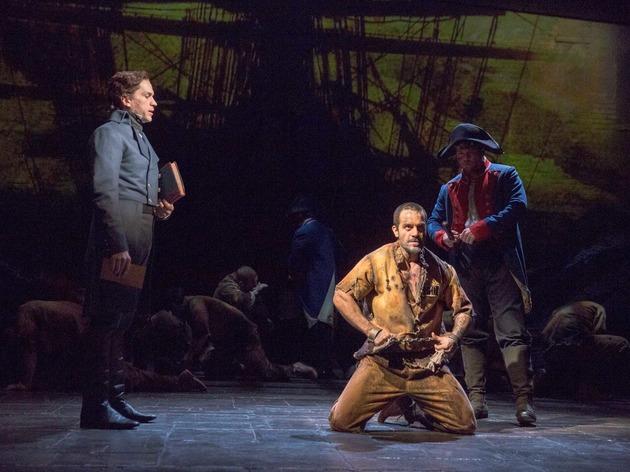 1/11
Photograph: Michael Le Poer Trench
Les Misérables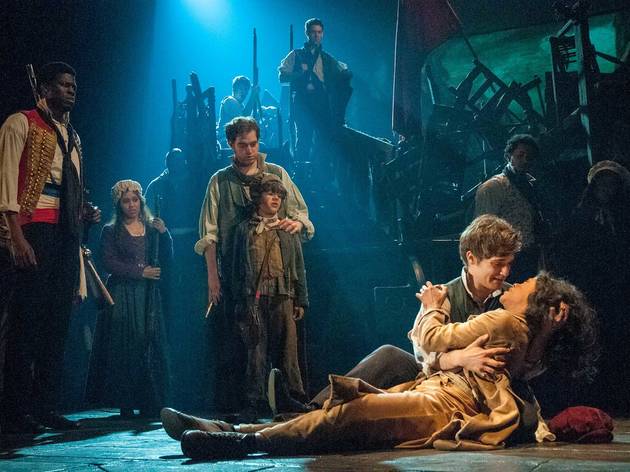 2/11
Photograph: Michael Le Poer Trench
Les Misérables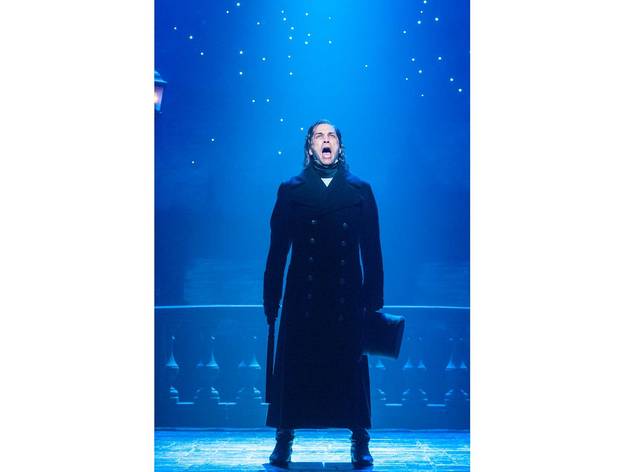 3/11
Photograph: Michael Le Poer Trench
Les Misérables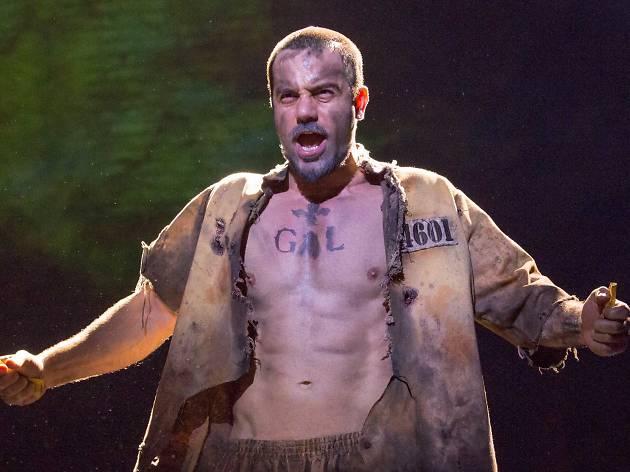 4/11
Photograph: Matthew Murphy
Les Misérables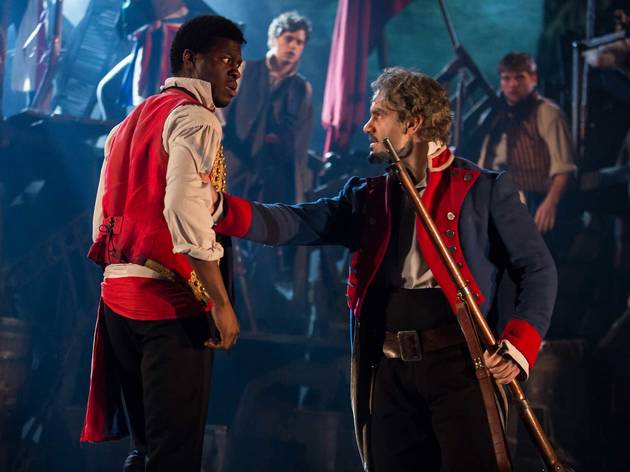 5/11
Photograph: Matthew Murphy
Les Misérables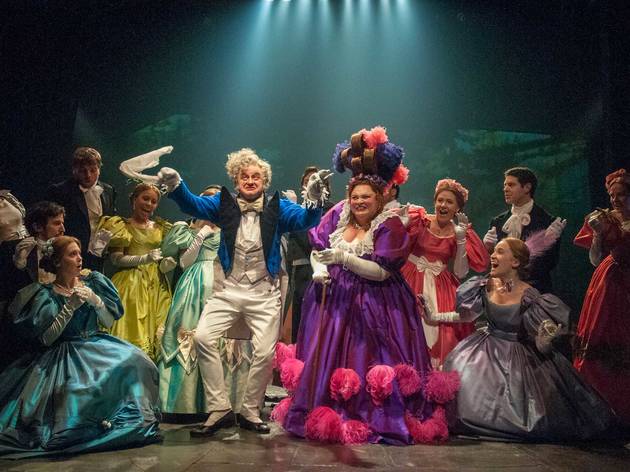 6/11
Photograph: Michael Le Poer Trench
Les Misérables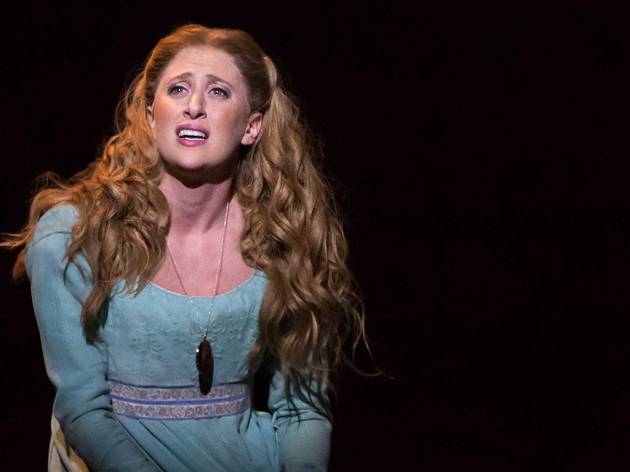 7/11
Photograph: Matthew Murphy
Les Misérables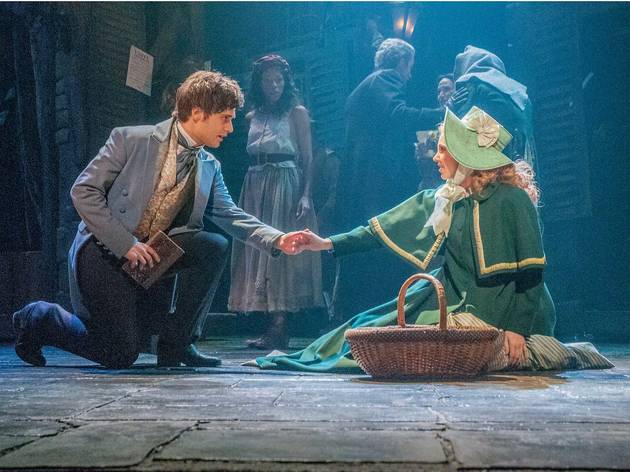 8/11
Photograph: Michael Le Poer Trench
Les Misérables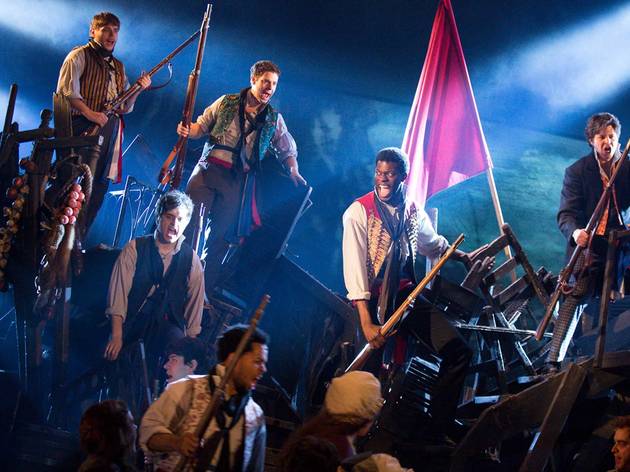 9/11
Photograph: Matthew Murphy
Les Misérables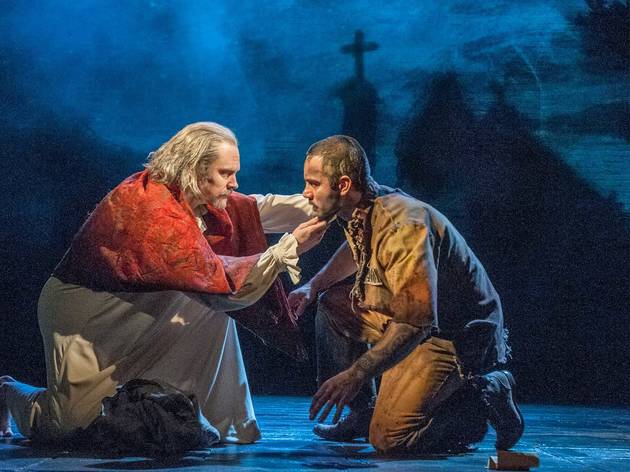 10/11
Photograph: Michael Le Poer Trench
Les Misérables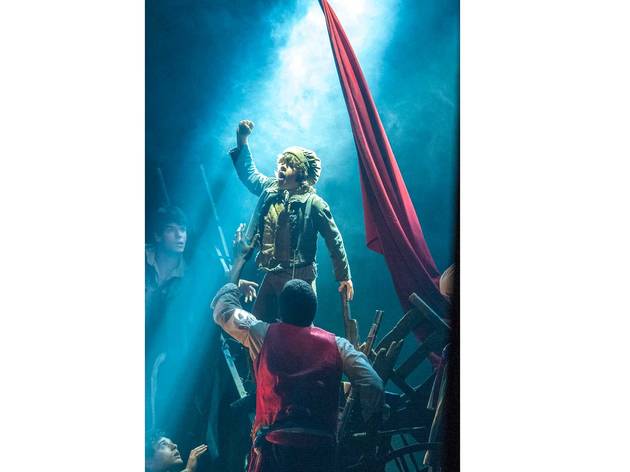 11/11
Photograph: Michael Le Poer Trench
Les Misérables
Les Misérables.Imperial Theatre (see Broadway). Music by Claude-Michel Schönberg. Lyrics by Herbert Kretzmer. Book by Schönberg and Alain Boublil. Directed by Laurence Connor and James Powell. With ensemble cast. Running time: 2hrs 55mins. One intermission.
Les Misérables: In brief
A 16-year original run, a 2006 revival and a megahit movie clearly can't quell the French fighting spirit. Cameron Mackintosh brings his global phenomenon back to the Great White Way, in a reconceived staging that stars Ramin Karimloo, Will Swenson, Caissie Levy and Nikki M. James.
Les Misérables: Theater review by David Cote
The long shadow hanging over this murky, stiff-jointed second Broadway revival of Les Misérables doesn't come from the 1987 original, which ran for 16 years. And it's certainly not from the bland return engagement, which ran 14 months. What puts the present version in the shade is the blockbuster film adaptation. It may be unfair to compare a stage show to a movie, but after you've seen Paris, it's hard to go back. As someone who didn't dig Les Miz in its original theatrical form, I cop to shedding plenty of salty drops at the cineplex.
This redesigned and youthfully cast reboot, though, left me dry: It's strictly for existing fans. Digital backdrops are borrowed from Victor Hugo's own drawings, blown up and animated, giving scenes a storybook feel. As the persecuted but morally upright Jean Valjean, Ramin Karimloo brings steel-and-honey pipes to his anthemic numbers but, like many fellow cast members, falls into the "park and bark" school of acting. (Not so Nikki M. James, exuding genuine pluck and wryness as lovelorn Eponine.) Claude-Michel Schönberg's rousing, frequently gorgeous music still makes your ears swoon, but there's not much here I'd want to rewind and rewatch.
THE BOTTOM LINE The 1980s Broadway behemoth will not foment a new revolution.
Follow David Cote on Twitter: @davidcote
Rating Breakdown
5 star:

0

4 star:

0

3 star:

1

2 star:

0

1 star:

0
I missed the last two productions of Les Mis on Broadway, so I was VERY excited to finally be able to see it this time around. This revival was respectable, and definitely worth going for an entertaining evening. Ramin Karimloo definitely held the show as Jean Valjean, hitting every note perfectly with "Bring Him Home" in a beautiful tenor voice range. The rest of the cast does their part, though Nikki James stands out a bit more as the lovelorn Eponine (what else to expect from a Tony winner?).
This production of Les Miserables is entertaining in the moment, but not one memorable enough to remember for ages.