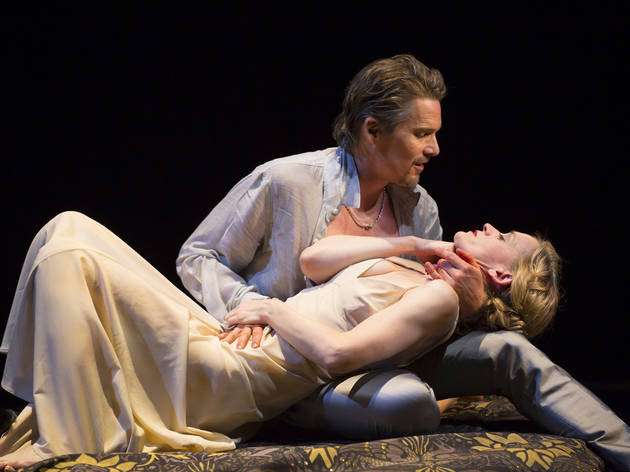 1/10
Photograph: T Charles Erickson
Macbeth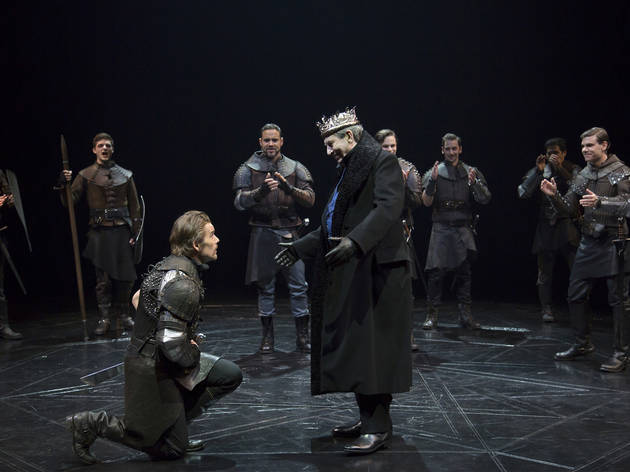 2/10
Photograph: T Charles Erickson
Macbeth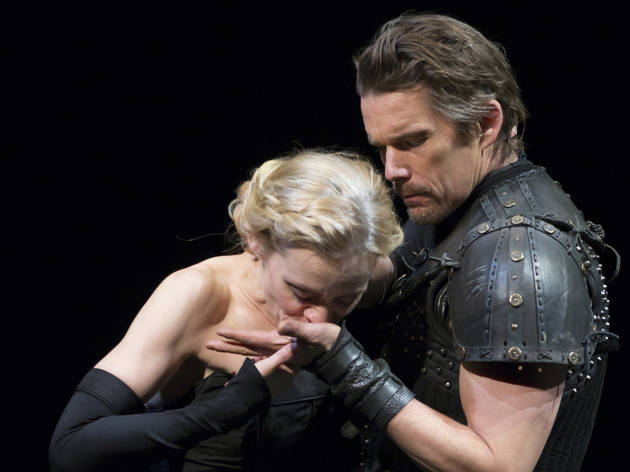 3/10
Photograph: T Charles Erickson
Macbeth
4/10
Photograph: T Charles Erickson
Macbeth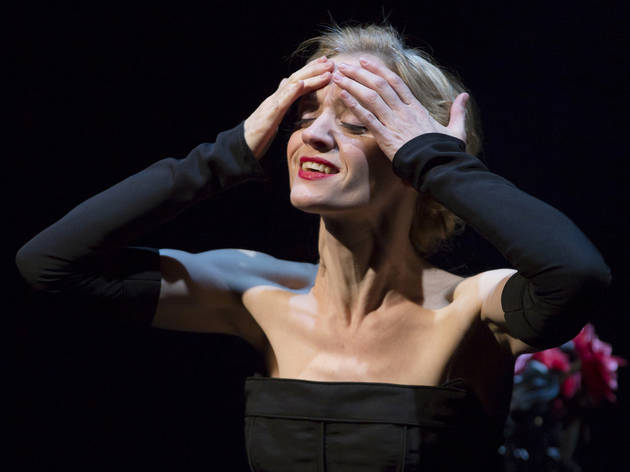 5/10
Photograph: T Charles Erickson
Macbeth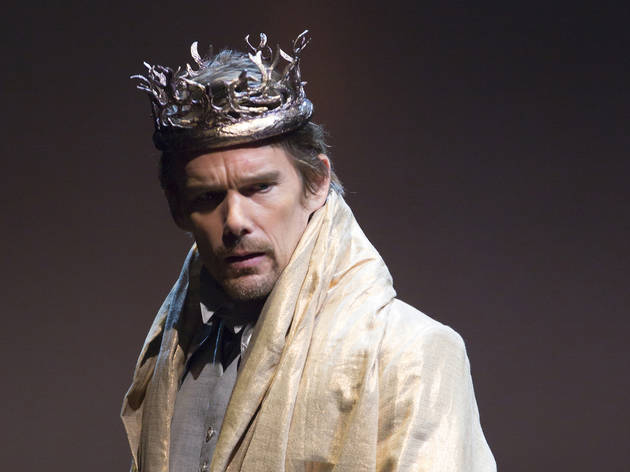 6/10
Photograph: T Charles Erickson
Macbeth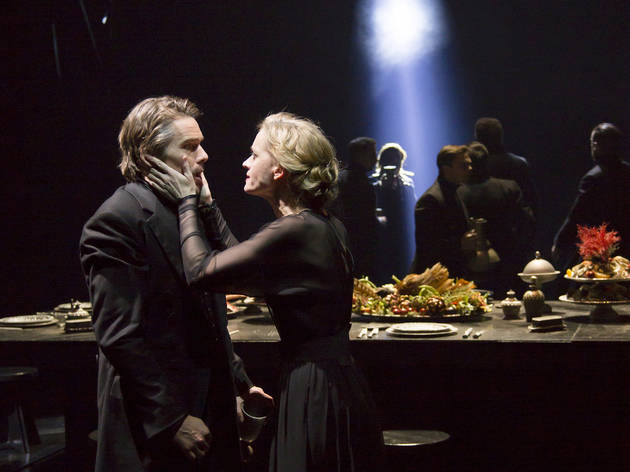 7/10
Photograph: T Charles Erickson
Macbeth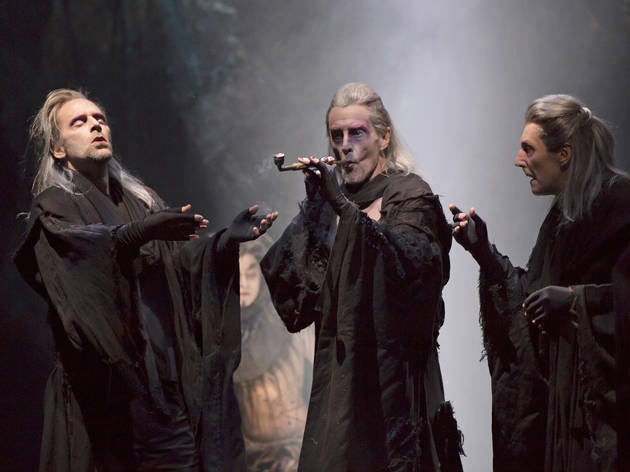 8/10
Photograph: T Charles Erickson
Macbeth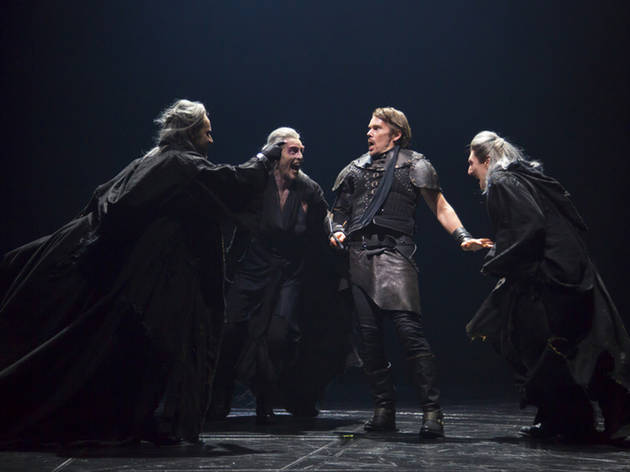 9/10
Photograph: T Charles Erickson
Macbeth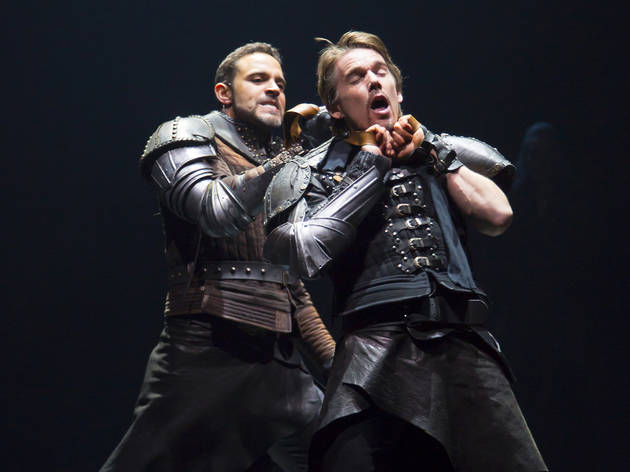 10/10
Photograph: T Charles Erickson
Macbeth
Macbeth. Vivian Beaumont Theater (see Broadway). By William Shakespeare. Directed by Jack O'Brien. With Ethan Hawke, Anne-Marie Duff. Running time: 2hrs 45mins. One intermission.
Macbeth: in brief
Ethan Hawke plays the ambitious Scot in a new production for Lincoln Center Theater. Veteran director Jack O'Brien handles the staging, which emphasizes the abstract, nightmarish qualities of the classic tragedy; British thespian Anne-Marie Duff plays Lady Macbeth.
Macbeth: theater review by Adam Feldman
Jack O'Brien's Macbeth is certainly striking in its dark designs. Scott Pask's talismanic set, Catherine Zuber's leather-heavy costumes, Japhy Weideman's sharp lighting: All combine to form a rich background for O'Brien's occultist concept, in which the three ambisexual witches (Byron Jennings, John Glover and Malcolm Gets) and their queen (Francesca Faridany) play unusually central roles in the action. Unfortunately, this only points up the enervating passivity of the production's central couple—a lethargic, unengaging Ethan Hawke as the regicidal lord and a thin, rushed Anne-Marie Duff as his scheming wife.
Language and character yield pride of place to stylishness; a lone jolt of human emotion comes in the very final scene, when a minor character, Siward (Austin Durant), laments the death of his son. The strange magicks that O'Brien puts front and center turn out to be one long disappearing act: a puff of smoke, a flash of lights and—poof!—there's nothing there.—Theater review by Adam Feldman
THE BOTTOM LINE Ethan Hawke disappears into the dark.
Follow Adam Feldman on Twitter: @FeldmanAdam
Ticket Offers from Time Out New York
Looking for tickets to a Broadway or Off Broadway show? Time Out Offers brings you terrific discounts on tickets to the latest New York theater. Want even more ideas? Check out Time Out New York's complete listings of Broadway, Off Broadway and Off-Off Broadway shows, and browse all available tickets.