1/7
Photograph: Richard Termine
Major Barbara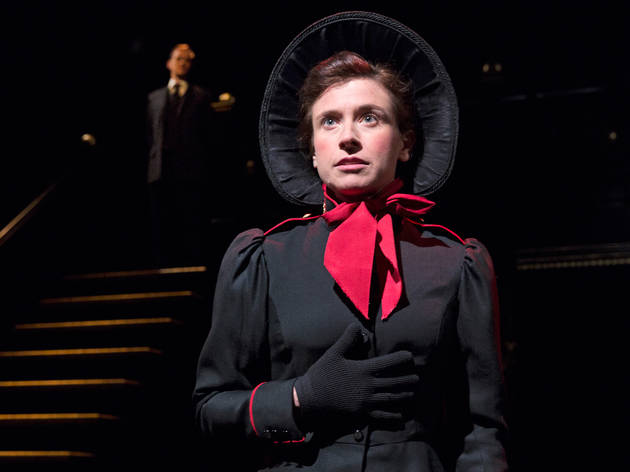 2/7
Photograph: Richard Termine
Major Barbara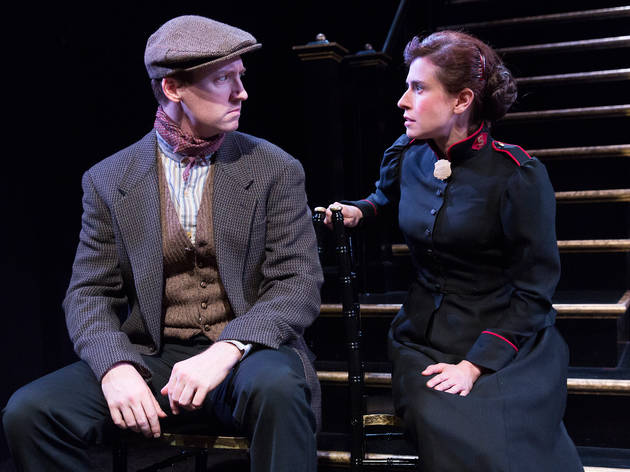 3/7
Photograph: Richard Termine
Major Barbara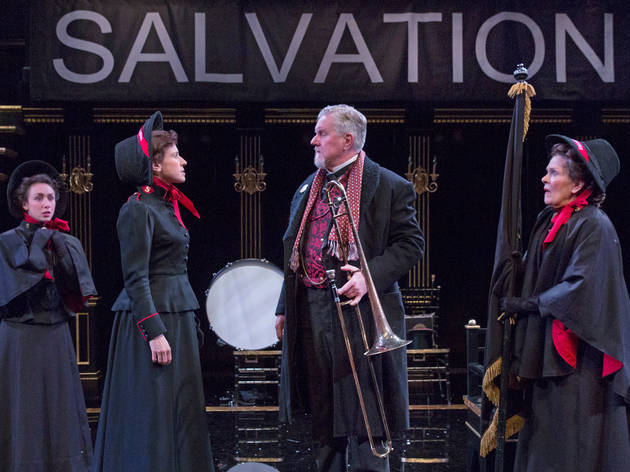 4/7
Photograph: Richard Termine
Major Barbara
5/7
Photograph: Richard Termine
Major Barbara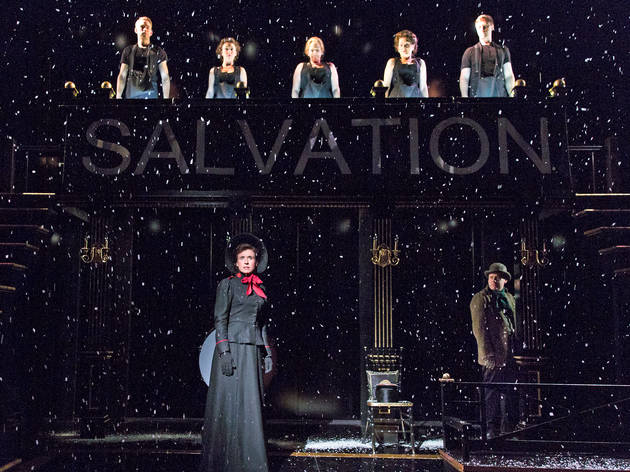 6/7
Photograph: Richard Termine
Major Barbara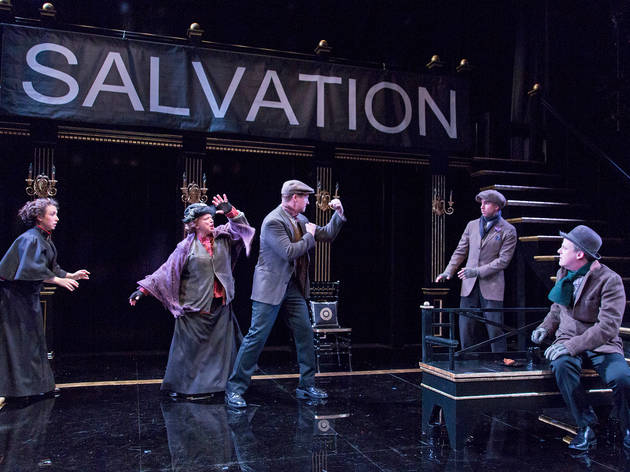 7/7
Photograph: Richard Termine
Major Barbara
Major Barbara. Pearl Theatre Company (see Off Broadway). By George Bernard Shaw. Directed by David Staller. With ensemble cast. Running time: 2hrs 30mins. One intermission.
Major Barbara: In brief
George Bernard Shaw specialist David Staller returns to the Pearl to direct the playwright's challenging, Nietzschean 1905 drama, about a virtuous Salvation Army major whose inner poise gets blown up by the news that her father is an arms dealer. The astute Hannah Cabell plays the title role.
Major Barbara: Theater review by Helen Shaw
You don't do Major Barbara until you've got your Barbara. Thank heaven and shake the tambourine, then: Hannah Cabell, an electric performer with an open, searching face, enlivens this revival of George Bernard Shaw's 1905 "discussion in three acts." She's needed, too, as she pours evangelical heart into a work that's been reduced, in the Pearl and Gingold Theatrical Group's strangely inert co-production, to a dull example of boulevard fare.
The show's a Shaw persuasion-fest: Barbara Undershaft soldiers in the Salvation Army; her wealthy arms-manufacturer father (Dan Daily) dispatches souls the other way. Barbara's beau, Adolphus (Richard Gallagher), makes a play for the family business, and…everyone talks everyone into everything. Director David Staller has spliced together many versions of Barbara, which may have set the evening's unsteady pace, and his tone's very unsure: James Noone's oil-black set is frankly gloomy, while some performances are glib. Shaw's arguments need a great rushing river of charm to carry them, even to make them function. Cabell is a mighty force, but one woman cannot single-handedly save a production's soul, no matter how hard she beats the drum.—Theater review by Helen Shaw
THE BOTTOM LINE Despite its fervent lead, this is minor Barbara.
Rating Breakdown
5 star:

0

4 star:

1

3 star:

0

2 star:

0

1 star:

0
It's one of the most beautiful productions I've ever seen. The set is amazing. The play is fascinating, of course--very funny and challenging. The cast is terrific. Most of them play more than one character and they do it very well.