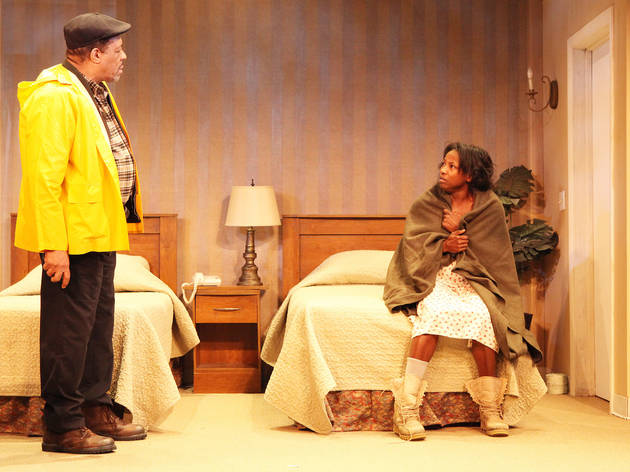 1/5
Photograph: Sandra Coudert
One Night…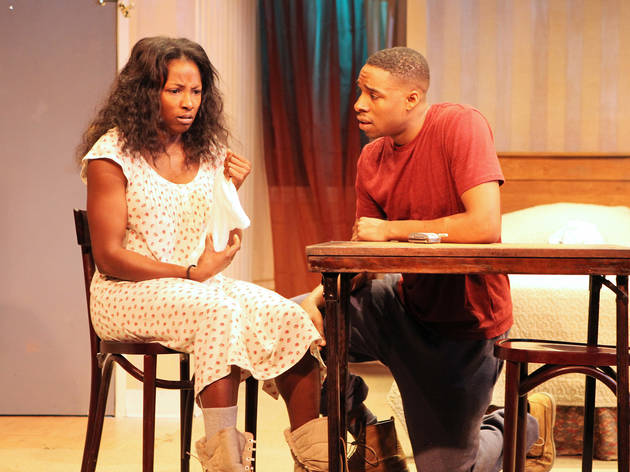 2/5
Photograph: Sandra Coudert
One Night…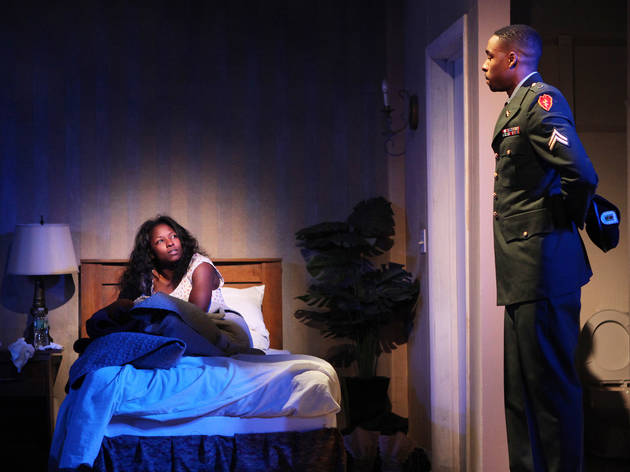 3/5
Photograph: Sandra Coudert
One Night…
4/5
Photograph: Sandra Coudert
One Night…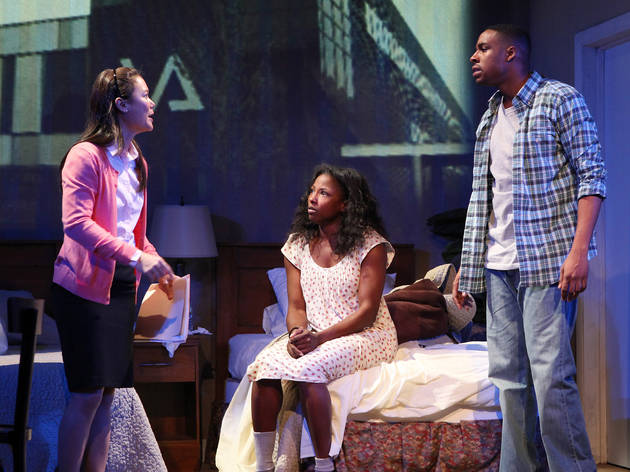 5/5
Photograph: Sandra Coudert
One Night…
One Night… Cherry Lane Theatre (see Off Broadway). By Charles Fuller. Directed by Clinton Turner Davis. With ensemble cast. Running time: 1hr 40mins. No intermission.
One Night…: in brief
Charles Fuller won a Pulitzer Prize in 1982 for A Soldier's Play; now he returns to military themes with a drama about the struggles of American veterans. Clinton Turner Davis directs the premiere.
One Night…: theater review by Raven Snook
A lot of action and anguish is packed into One Night…, the provocative but unfocused new work by Pulitzer Prize winner Charles Fuller (A Soldier's Play). Coproduced by Cherry Lane and Rattlestick Playwrights Theater, the piece explores the PTSD-fueled plight of a female sergeant (True Blood's Rutina Wesley, heartbreaking), whose rape by fellow soldiers in Iraq has sparked a devastating downhill spiral. Now homeless and childless (her ex took their son), she's looked after by Horace (strapping Grantham Coleman), a serviceman and seeming guardian angel who has his own issues and agenda.
The traumatizing experiences and abysmal post-tour treatment of Iraqi vets is a rich subject, and Fuller writes many poignant lines that hauntingly encapsulate their predicament ("Why am I a hero if I die, and a nuisance if I live?"). But he piles so many subplots and race/gender politics onto his one act's frail frame, audiences may end up feeling overwhelmed rather than catharsis.—Theater review by Raven Snook
THE BOTTOM LINE A female Iraq War vet is haunted by the past.
Ticket Offers from Time Out New York
Looking for tickets to a Broadway or Off Broadway show? Time Out Offers brings you terrific discounts on tickets to the latest New York theater. Want even more ideas? Check out Time Out New York's complete listings of Broadway, Off Broadway and Off-Off Broadway shows, and browse all available tickets.