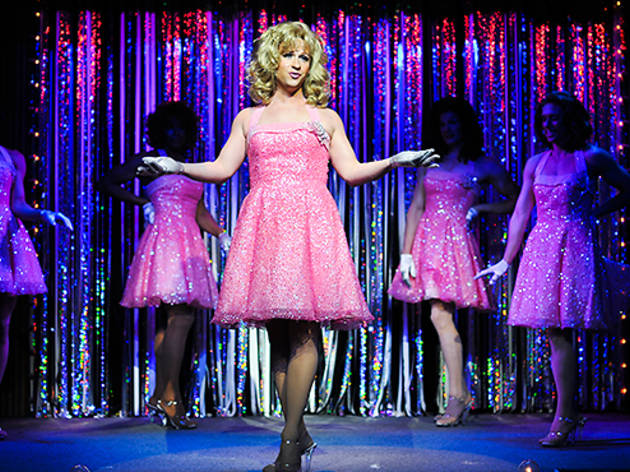 1/6
Photograph: Jenny Anderson
Pageant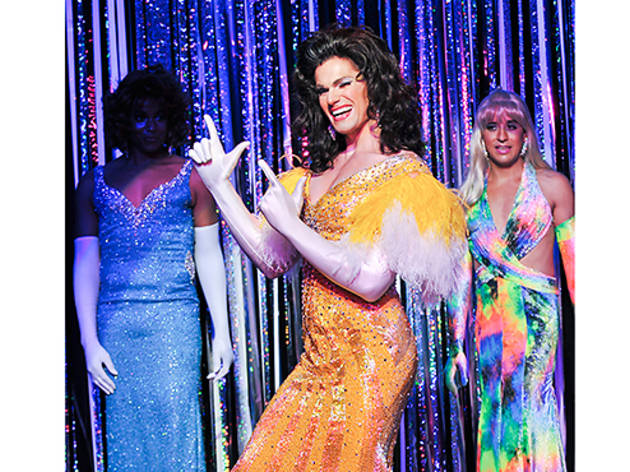 2/6
Photograph: Jenny Anderson
Pageant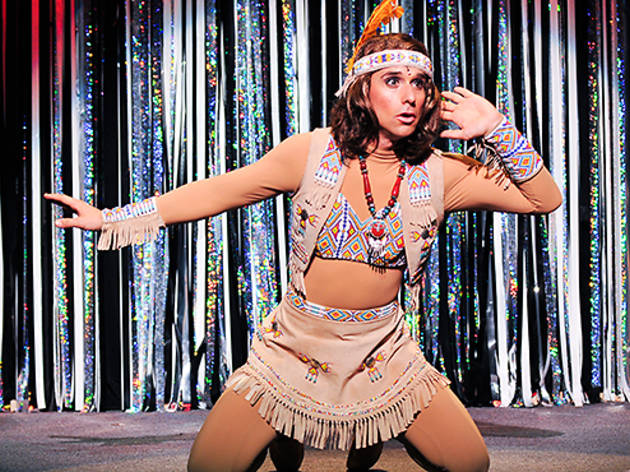 3/6
Photograph: Jenny Anderson
Pageant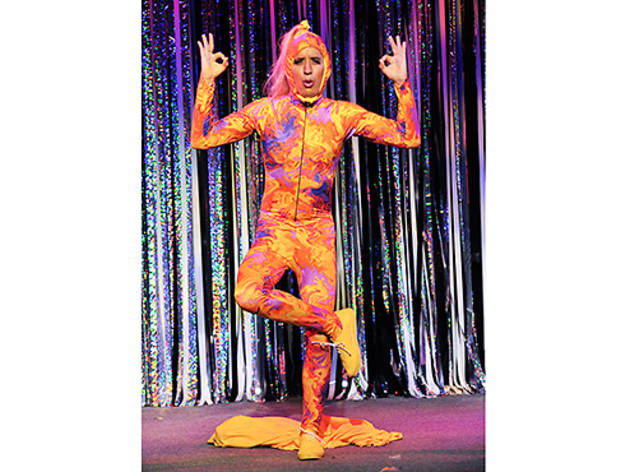 4/6
Photograph: Jenny Anderson
Pageant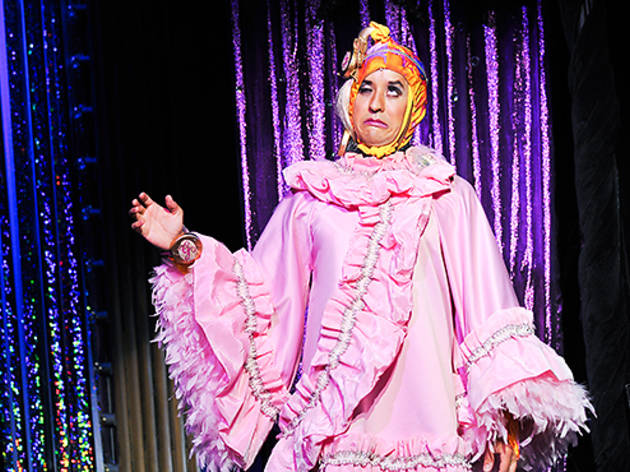 5/6
Photograph: Jenny Anderson
Pageant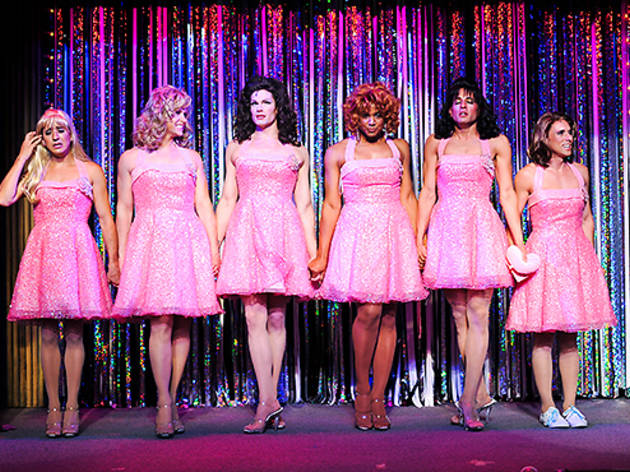 6/6
Photograph: Jenny Anderson
Pageant
Pageant. Davenport Theatre (Off Broadway). Book and lyrics by Bill Russell and Frank Kelly. Music by Albert Evans. Directed by Matt Lenz. With ensemble cast. Running time: 1hr 25mins. No intermission.
Pageant: In brief
Nick Cearley, Nic Corey, Alex Ringler, Marty Thomas, Seth Tucker, and Curtis Wiley don evening gowns and swimsuits in this revival of Bill Russell, Frank Kelly and Albert Evans's campy musical, set at a beauty pageant. John Bolton plays the host.
Pageant: Theater review by Adam Feldman
"We are natural-born females," sing the six competitors for the title of Miss Glamouresse in Pageant, decked out in glittering pink dresses and double-decker smiles. But the primary joke of this musical bauble is that they're all played by men: "You've got it all," raves the unctuously eager host, Frankie (John Bolton), as they parade across the stage, "plus something extra." In 1991, when Pageant debuted at the Blue Angel supper club, its send-up of beauty contests—and, for that matter, the relative camp novelty factor of men in drag—must have seemed more exciting.
Director Matt Lenz does elicit amusing moments from the cast, which includes Marty Thomas as the poised and sparkly Miss Deep South, Curtis Wiley as the big-voiced Miss Bible Belt and Nick Cearley as the somewhat ungainly Miss Great Plains. But in today's age of RuPaul's Drag Race, Pageant seems like a period piece, and its comedy feels, you know, not so fresh.—Theater review by Adam Feldman
THE BOTTOM LINE This extended beauty-contest skit is toothy but basically toothless.
Follow Adam Feldman on Twitter: @FeldmanAdam