Theater review by Raven Snook

Qui Nguyen's latest play reheats his stylistic melting pot to tell the story of his Vietnamese parents' post-war immigration to the United States. A sequel to his irreverent and well-received Vietgone, which also ran at Manhattan Theatre Club—with much of the same cast and creative team—Poor Yella Rednecks is a similarly merry mashup of hip-hop, pop culture, cursing and kung fu, buoyed by winning performances and plenty of heart.

Don't worry if you missed the origin story: Poor Yella Rednecks stands on its own. It starts where Vietgone left off, as lusty refugees Quang (hunky Ben Levin) and Tong (no-nonsense Maureen Sebastian) try to build a life together in early 1980s Arkansas, with her meddling mom Huong (a hilarious Samantha Quan) in tow. The family grapples with discrimination, underemployment and the pains of assimilation as they raise their young, alienated son, Qui (an expressive puppet by David Valentine). They are also haunted by the homeland they were forced to flee—particularly Quang, who left a wife and children behind.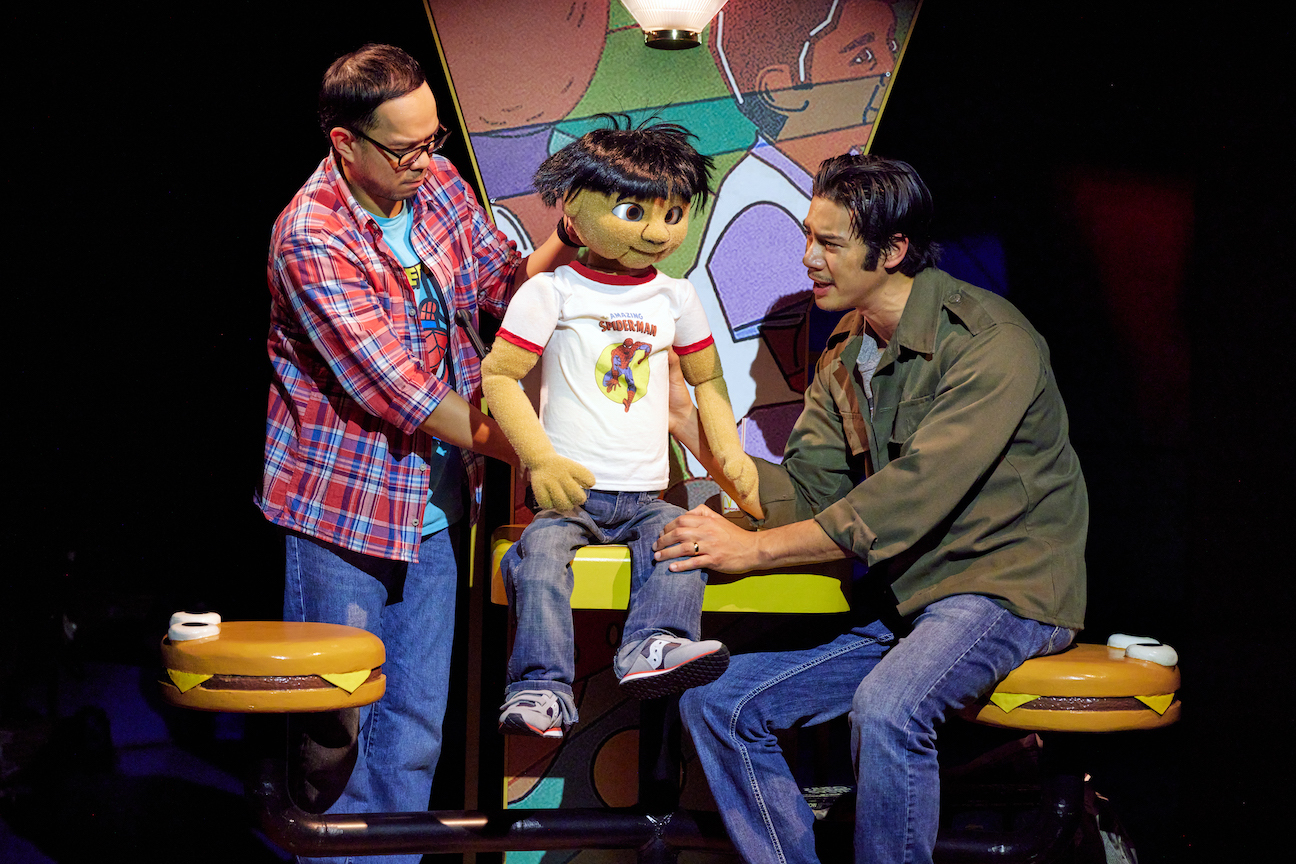 Poor Yella Rednecks | Photograph: Courtesy Jeremy Daniel
Under May Adrales's unflaggingly inventive direction, a committed, chameleonic cast of six portrays dozens of characters in this raucous romantic dramedy. It's the familiar making-it-in-America plot as reimagined by a first-generation kid raised on a steady diet of U.S. music, movies, and especially comics and animation; Jared Mezzocchi's vibrant projections turn everyone into cartoons, and Stan Lee even makes a few cameos. Nguyen's parents are the story's superheroes: they speak perfect, profanity-laden English while the white Americans around them spew a patois of nonsensical, anachronistic catchphrases; Quang and Tong also screw, kick ass and rap a bit too much. (The numbers, with beats by Shane Rettig, are this stew's least compelling ingredient.)

Nguyen's approach won't be a surprise for those who saw Vietgone. Poor Yella Rednecks uses the same gleeful gimmicks and a comparable dramatic template, though the other play was about Quang and Tong getting together and this one is about them almost uncoupling. A pioneer of geek theater with his Off-Off Broadway company Vampire Cowboys, Nguyen now writes for Marvel and Disney, and he is planning more installments of his family's saga. In these plays he gets to create his own heroic universe, where Asian-Americans get a full share of powers and glory.

Poor Yella Rednecks. Manhattan Theatre Club (Off Broadway). Written by Qui Nguyen. Directed by May Adrales. With Jon Hoche, Ben Levin, Samantha Quan, Jon Norman Schneider, Maureen Sebastian, Paco Tolson. Running time: 2hr 30mins. One intermission.
Follow Raven Snook on X: @ravensnook
Follow Time Out Theater on X: @TimeOutTheater
Follow Time Out Theater on Facebook: Time Out Theater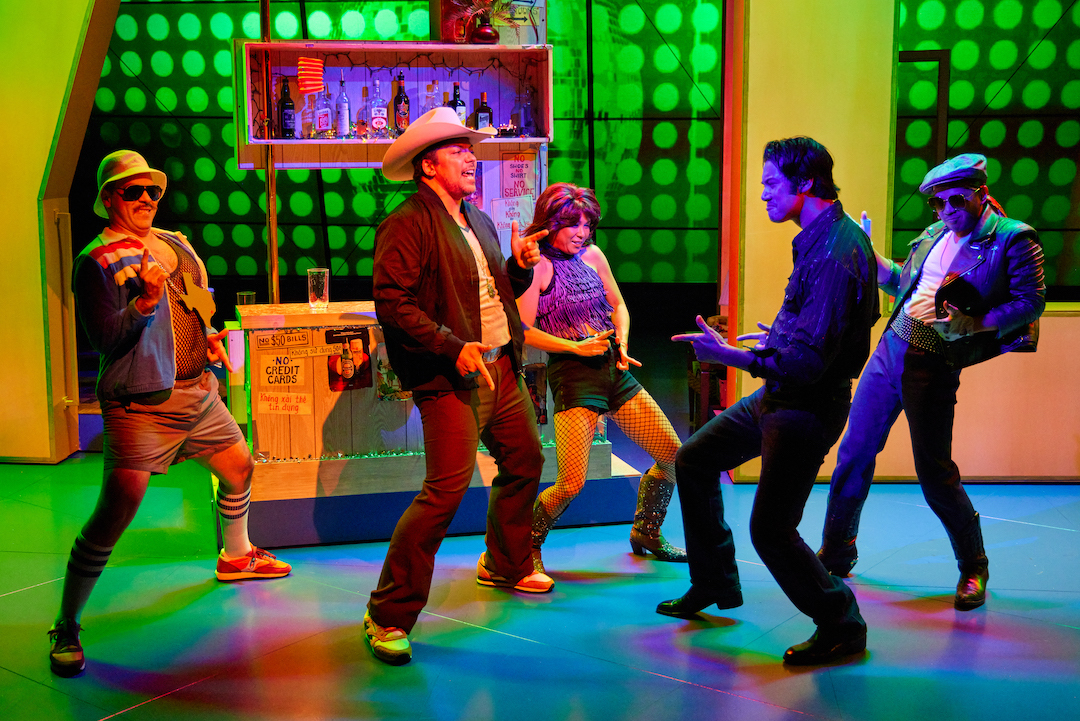 Poor Yella Rednecks | Photograph: Courtesy Jeremy Daniel