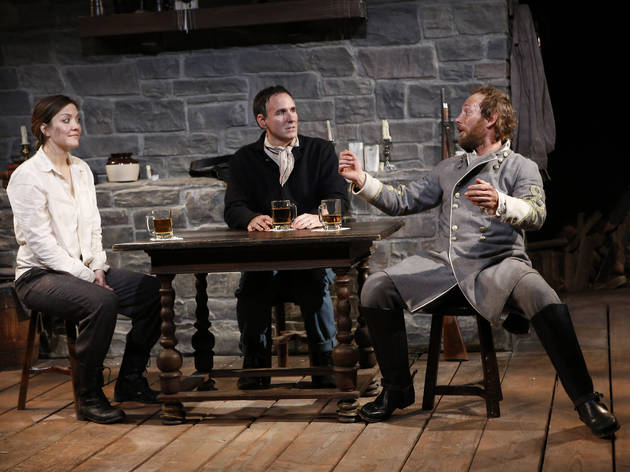 1/8
Photograph: Carol Rosegg
Row After Row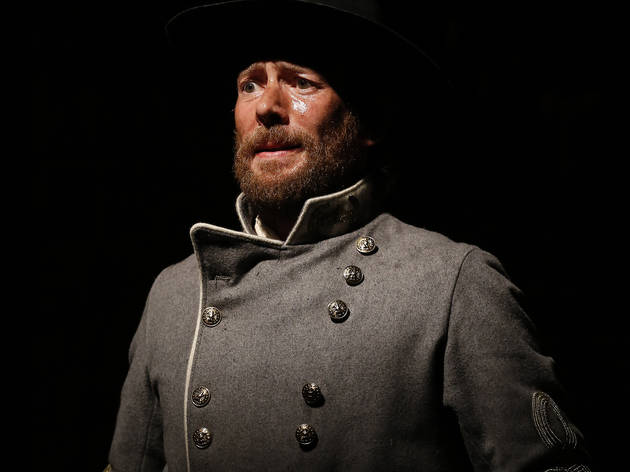 2/8
Photograph: Carol Rosegg
Row After Row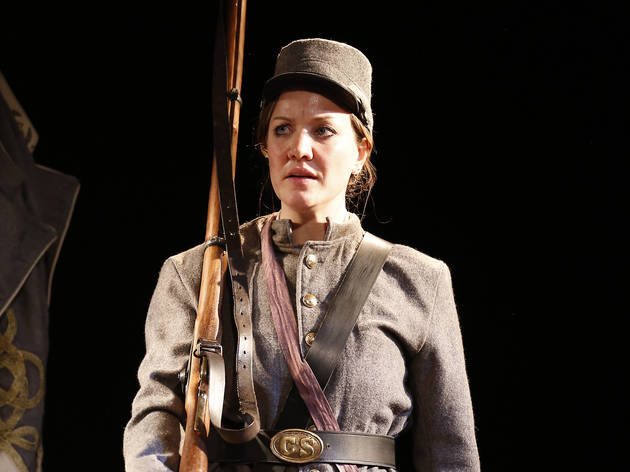 3/8
Photograph: Carol Rosegg
Row After Row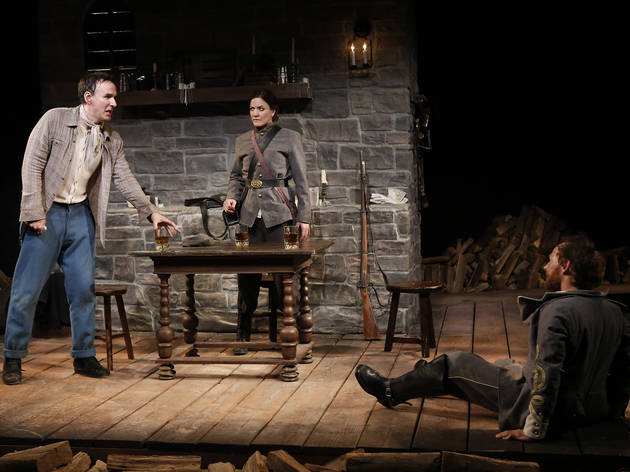 4/8
Photograph: Carol Rosegg
Row After Row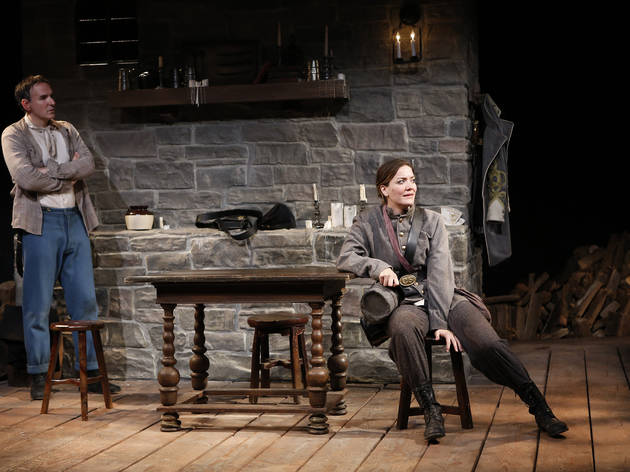 5/8
Photograph: Carol Rosegg
Row After Row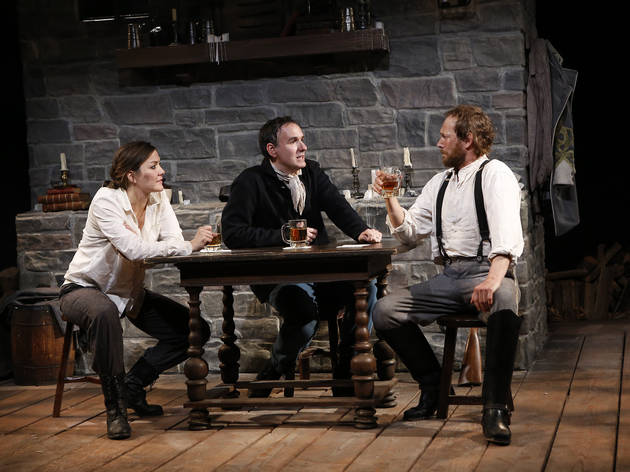 6/8
Photograph: Carol Rosegg
Row After Row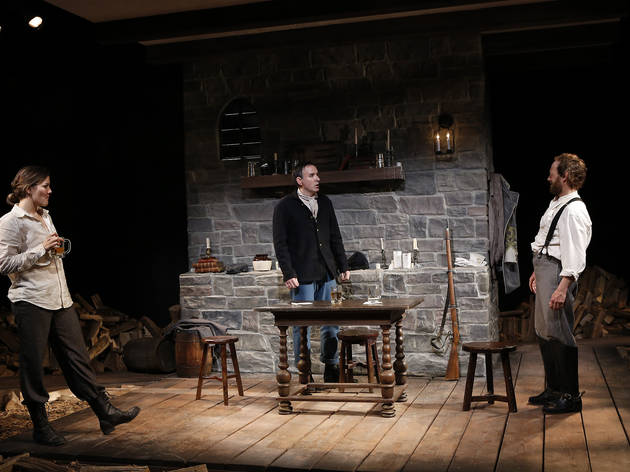 7/8
Photograph: Carol Rosegg
Row After Row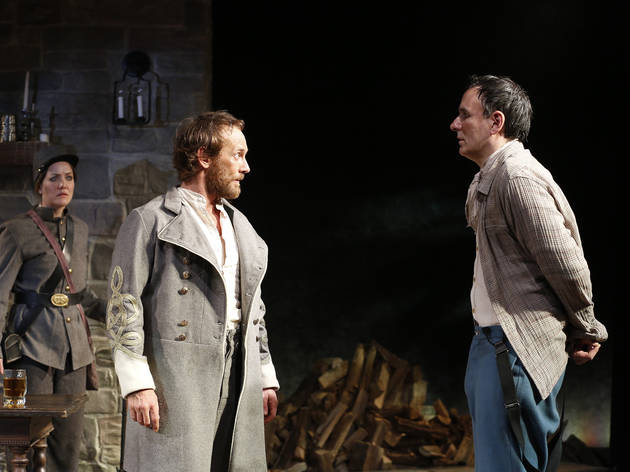 8/8
Photograph: Carol Rosegg
Row After Row
Row After Row. New York City Center Stage II (see Off Broadway). By Jessica Dickey. Dir. Daniella Topol. With ensemble cast. 1hr 15mins. No intermission.
Row After Row: In brief
In Jessica Dickey's new dark comedy, things threaten to get uncivil at a rural Pennsylvania tavern after a reenactment of the Battle of Gettysburg. Daniella Topol returns to Women's Project Theater to direct.
Row After Row: Theater review by Adam Feldman
The Gettysburg reenactors of Jessica Dickey's Row After Row
are fighting their own battles for independence in real life. These are obliquely manifest in the roles they choose: Would-be alpha male Cal
(PJ Sosko) assumes the rank of Confederate general; his doormat pal Tom (Erik Lochtefeld), exhausted by job and family, plays a deserter; and Leah (Rosie Benton), a former dancer angry at sexism, dons a male soldier's uniform. But the clarity they reach for is elusive even in fantasy.
The action in Dickey's drama, handsomely staged by Daniella Topol for Women's Project Theater, alternates between scenes at a modern tavern (where Cal and Leah butt heads) and vignettes from the Civil War. Shifts between these modes are signaled deftly through lights and sound. More problematic is the back-and-forth among the characters: Despite solid performances, the dialogue often sounds stilted, less beholden to nuances of character than to social issues set up like ducks in a row.—Theater review by Adam Feldman
THE BOTTOM LINE Smart strategies are somewhat compromised by blunt weaponry.
Follow Adam Feldman on Twitter: @FeldmanAdam
Ticket Offers from Time Out New York
Looking for tickets to a Broadway or Off Broadway show? Time Out Offers brings you terrific discounts on tickets to the latest New York theater. Want even more ideas? Check out Time Out New York's complete listings of Broadway, Off Broadway and Off-Off Broadway shows, and browse all available tickets.