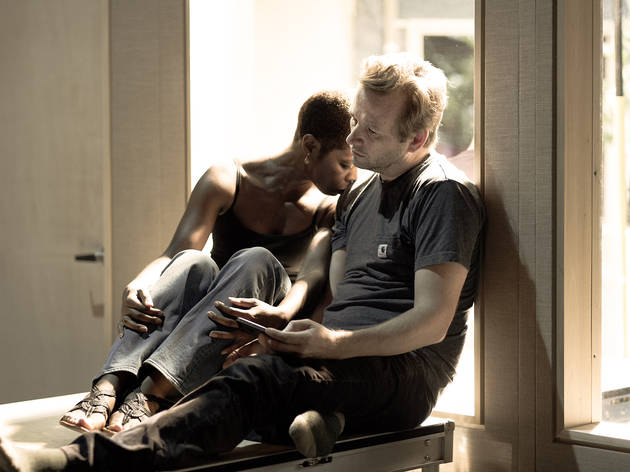 1/7
Photograph: Jan Versweyveld
Scenes from a Marriage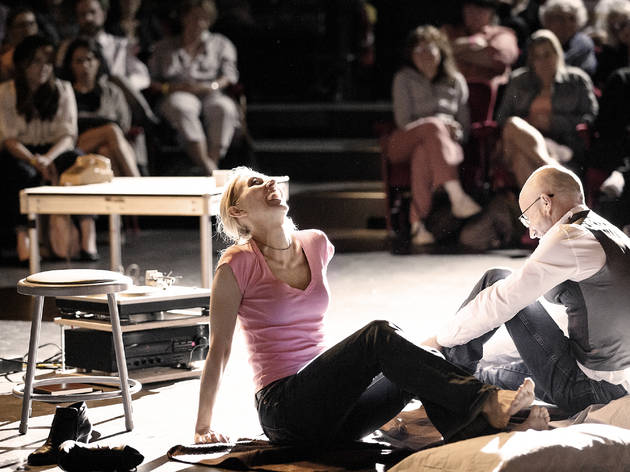 2/7
Photograph: Jan Versweyveld
Scenes from a Marriage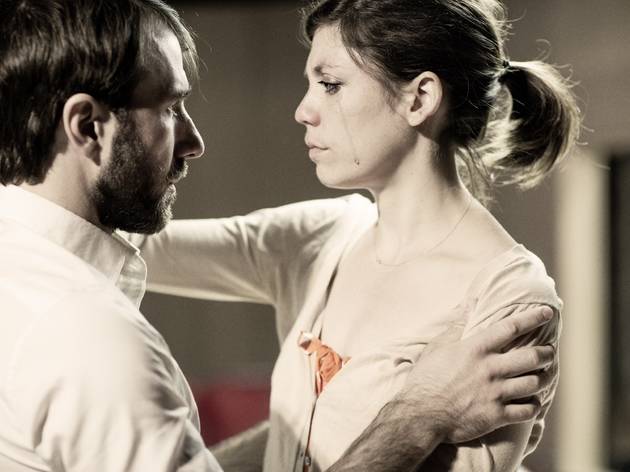 3/7
Photograph: Jan Versweyveld
Scenes from a Marriage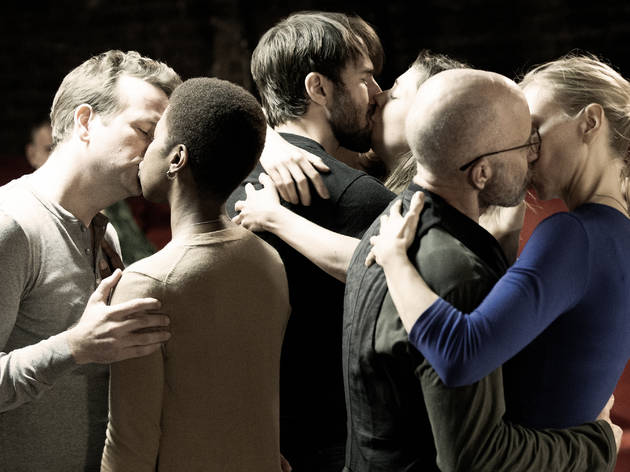 4/7
Photograph: Jan Versweyveld
Scenes from a Marriage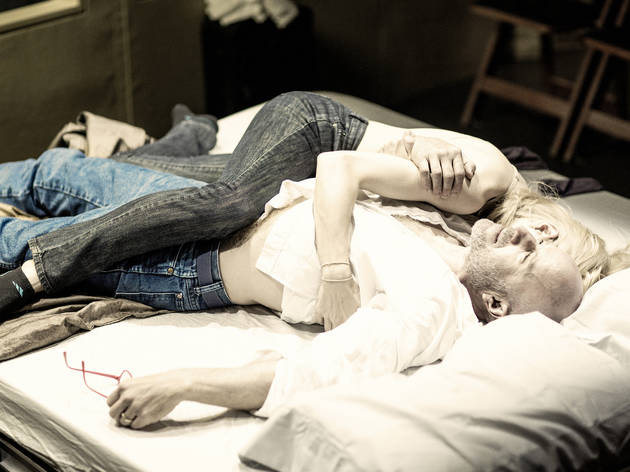 5/7
Photograph: Jan Versweyveld
Scenes from a Marriage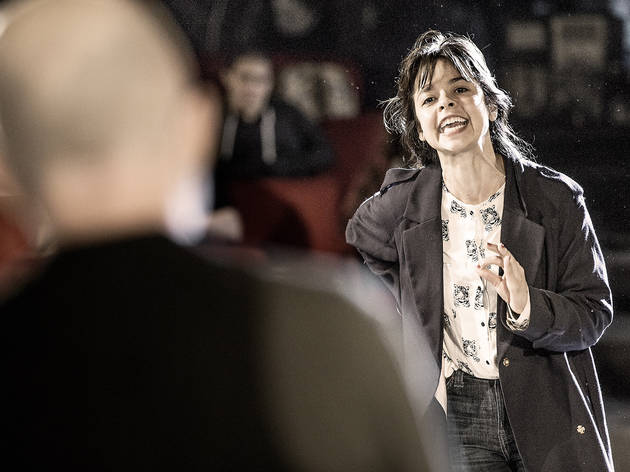 6/7
Photograph: Jan Versweyveld
Scenes from a Marriage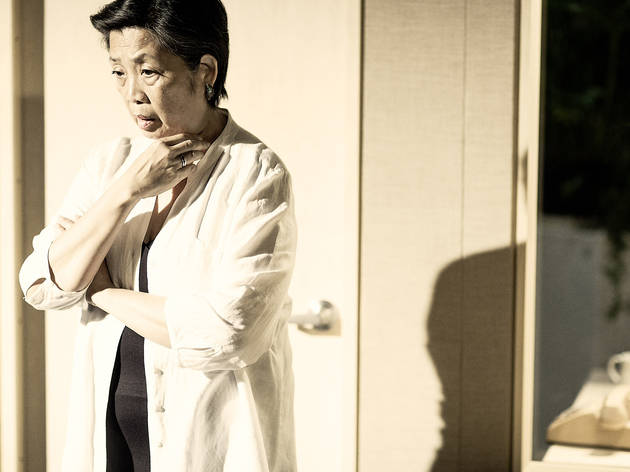 7/7
Photograph: Jan Versweyveld
Scenes from a Marriage
Scenes from a Marriage. New York Theatre Workshop (see Off Broadway). By Ingmar Bergman. English version by Emily Mann. Conceived and directed by Ivo van Hove. With ensemble cast. 3hrs 30mins. One intermission.
Scenes from a Marriage: In brief
Flemish stage provocateur Ivo van Hove returns to his regular deconstructing grounds, New York Theatre Workshop, with an adaptation of Ingmar Bergman's 1973 miniseries about a slowly crumbling relationship. The English text is by Emily Mann; the cast includes Tina Benko, Dallas Roberts, Arliss Howard and Roslyn Ruff.
Scenes from a Marriage: Theater review by David Cote
Unions don't come more perfect than the one between Marianne and Johan: She's a smart, successful lawyer, and he's a literature professor and poet. They have a stylish Scandi home and two beloved daughters. Yet their marriage is model only in the strictest sense—like a shop dummy: chic but dead inside.
The world first met this superficially content twosome back in 1973, when filmmaker Ingmar Bergman unveiled a five-hour miniseries called Scenes from a Marriage. His claustrophobic dissection of a disintegrating household was edited to movie length later the same year. Now Ivo van Hove, no stranger to repurposing film scripts for the stage (Opening Night) uses the Bergman screenplay, translated by Emily Mann, as a blueprint for this ingenious theatrical excavation.
Played at gradated age ranges by three pairs of actors—young (Susannah Flood, Alex Hurt), thirtyish (Roslyn Ruff, Dallas Roberts) and middle-aged (Tina Benko, Arliss Howard)—the couple is observed in three discrete rooms that divided groups of audience members cycle through. You may start in early days, where twentyish Marianne and Johan host a dinner party ruined by their married friends' acrimony (foreshadowing!). Or you may begin at the end, where Howard's weathered and frustrated Johan tells Benko's frostily detached Marianne that he's found someone else. Sandwiched in the middle is a sequence in which Roberts and Ruff perform and agonizing dance of sexual malaise and emotional sabotage. The root causes of the breakup are not terribly exotic—boredom in the bedroom, bourgeois routines and the yearning for fresh flesh. But it's the patient, probing confrontation of each fear and desire that is so rich and relatable.
After intermission, Van Hove and his miracle-working designer Jan Versweyveld usher us into a large, amphitheater-style space to watch the fallout of Johan and Marianne's dissolution: recrimination, divorce papers, pre-breakup sex and, yes, more high-decibel fighting. Here, the three pairs of ex-lovers occupy the same public space, speaking chorally and swapping partners. The conceit is that even monogamy has a polygamous aspect to it: As our personalities warp or weaken, our partners stop sleeping with the person who was "us."
It's a slow and exhaustive event, clocking in at three and a half hours (including a 30-minute intermission). If the cast were any less brilliant, Bergman's histrionics and navel-gazing might grow tedious (the final 20 minutes drag a bit). And since the frame is so tightly focused on people, it excludes much detail about the protagonist's jobs or social standing. Still, Scenes is beautifully executed and filled with shockingly honest moments. And besides its architectural and logistical achievement, the cast is simply superb: fearless, sexy and riveting. If nothing else, you'll have a chance to see the magnificent Dallas Roberts—criminally absent from New York's stages—up close and registering every single flicker of irritation or lust.
The overarching irony of Johan and Marianne's failure to stay together is that they were meant for each other—who else would listen to them unpack their psyches? Deep inside designer Versweyveld's industrial-minimalist environment (chilly and cozy all at once), you won't want to let go either.—Theater review by David Cote
THE BOTTOM LINE Ivo Van Hove and Ingmar Bergman's marital dissection—a marriage made in heaven.
Follow David Cote on Twitter: @davidcote