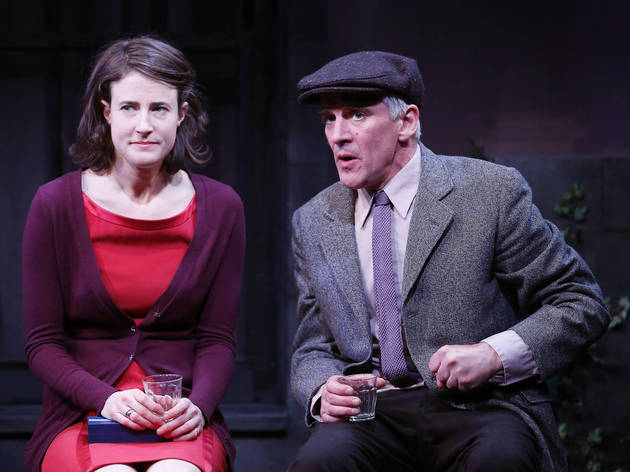 1/6
Photograph: Carol Rosegg
Sea Marks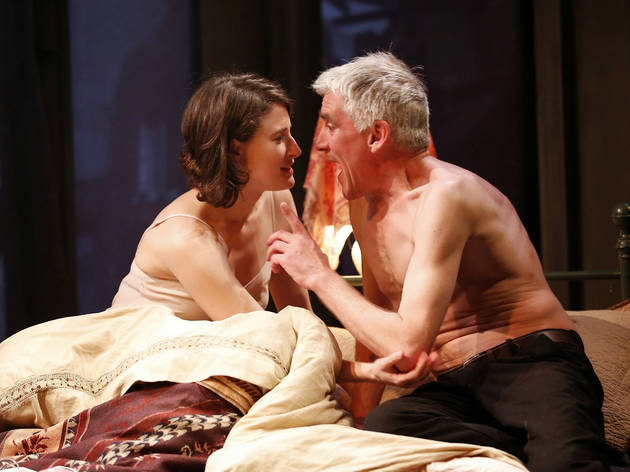 2/6
Photograph: Carol Rosegg
Sea Marks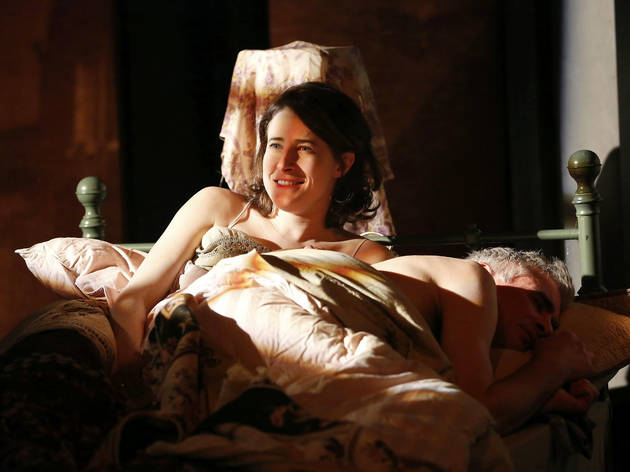 3/6
Photograph: Carol Rosegg
Sea Marks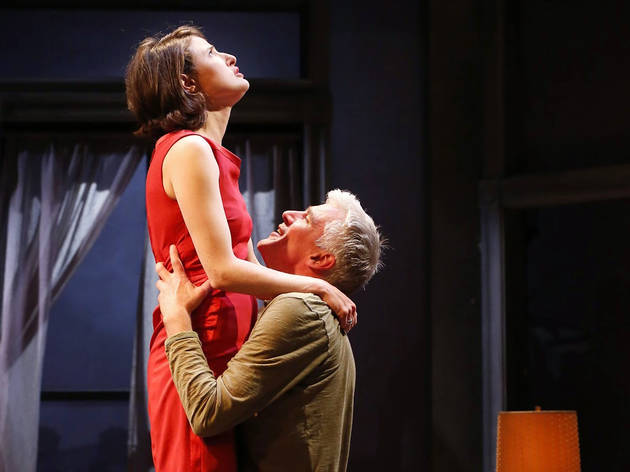 4/6
Photograph: Carol Rosegg
Sea Marks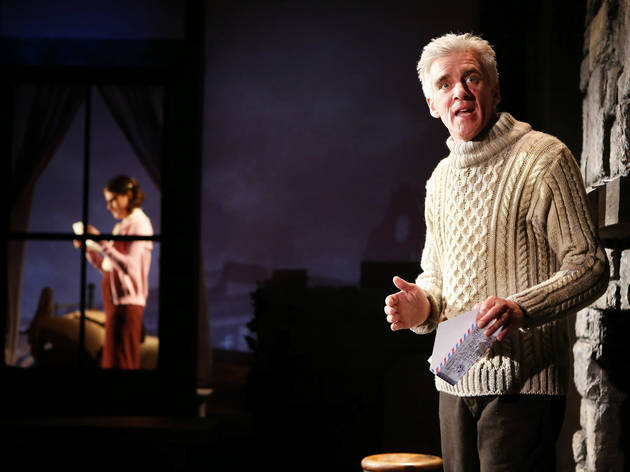 5/6
Photograph: Carol Rosegg
Sea Marks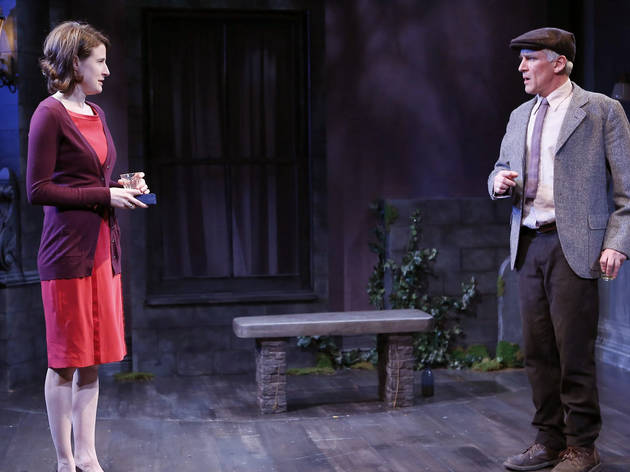 6/6
Photograph: Carol Rosegg
Sea Marks
Sea Marks. Irish Repertory Theatre (see Off Broadway). By Gardner McKay. Directed by Ciarán O'Reilly. With Xanthe Elbrick, Patrick Fitzgerald. Running time: 1hr 45mins. One intermission.
Sea Marks: In brief
Xanthe Elbrick and Patrick Fitzgerald play unlikely long-distance lovers—she's a Liverpool book publisher, he's an Irish fisherman—in Gardner McKay's romantic two-hander. Ciarán O'Reilly directs for the Irish Rep.
Sea Marks: Theater review by Diane Snyder
A great production could banish the contrivances of Sea Marks. Ciarán O'Reilly's is halfway there, beginning with promising low-key tenderness, but never recovering from a frantically paced second act. A regional theater mainstay, Gardner McKay's 1971 duet between an Irish fisherman and a Liverpool publishing-house employee is part soulful love story, part dialogue about the power and limitations of language—and entirely old-fashioned.
Colm (Fitzgerald), a 45-year-old virgin living on a remote island, encounters divorcée Timothea (Elbrick) when she comes over for a wedding, and later finds the courage to write to her. As he describes his isolated existence and life on the sea, she spies a rough-hewn poet. Eventually he visits her in Liverpool, where they banish their loneliness as Timothea pushes him toward a literary life. Fitzgerald and Elbrick unmask the sensitive beauty of their characters in the unhurried first half, making Colm and Timothea innocently and amusingly charming as they get to know each other. After intermission, this delicacy is lost. O'Reilly directs them at such a fever pitch that Sea Marks goes adrift when it should be at its most engaging.—Theater review by Diane Snyder
THE BOTTOM LINE This romantic two-hander leaves us dry.
Follow Diane Snyder on Twitter: ‪@DianeLSnyder‬