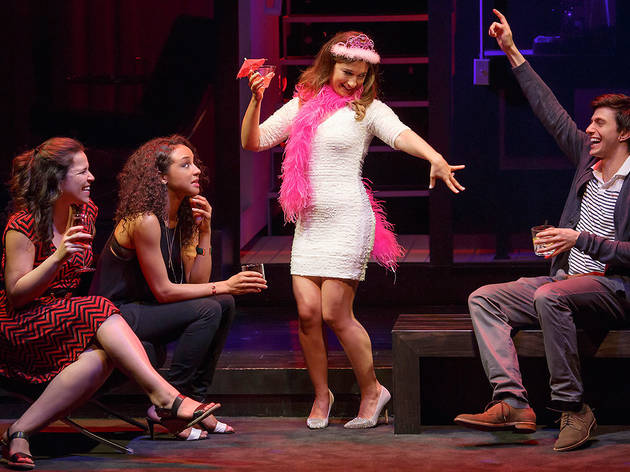 1/4
Photograph: Joan Marcus
Significant Other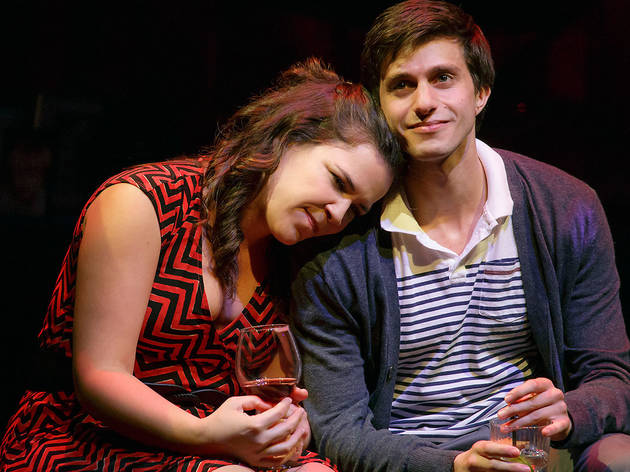 2/4
Photograph: Joan Marcus
Significant Other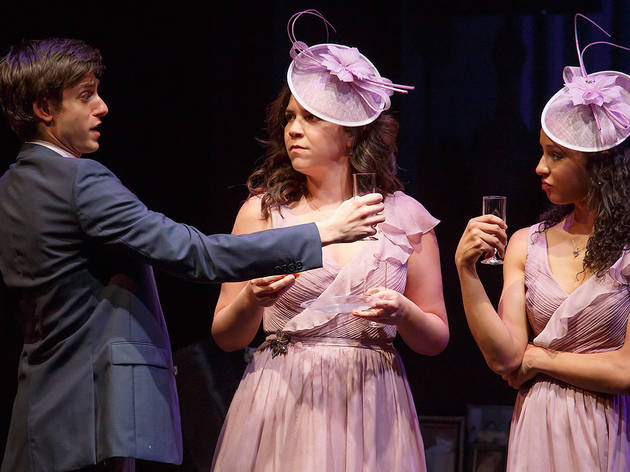 3/4
Photograph: Joan Marcus
Significant Other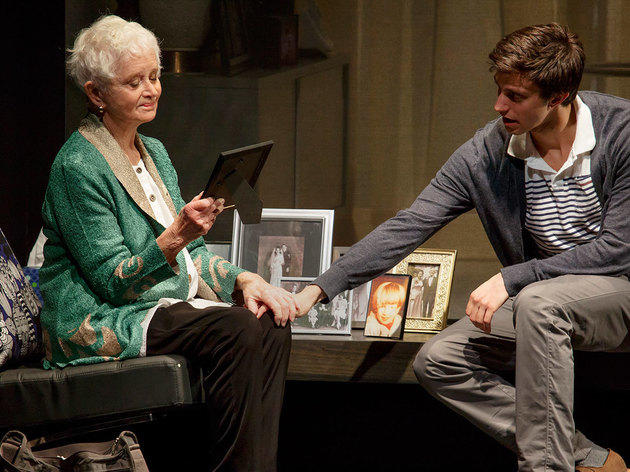 4/4
Photograph: Joan Marcus
Significant Other
Significant Other: Theater review by Adam Feldman
Careful what you wish for, equality activists: The marriage track is not an easy groove. Just ask Jordan, the protagonist of Joshua Harmon's mordantly amusing and well-observed new play, Significant Other. As portrayed by the sweetly tremulous Gideon Glick, who wears his nerves on his sleeve, Jordan is a nice gay Jewish boy in his late twenties whose closest friends are all women: assertive Kiki (Sas Goldberg), wry Vanessa (Carra Patterson) and kindly Laura (theater treasure Lindsay Mendez). One by one, they peel away from him on nuptial exit ramps, amid elaborate rituals of showers, bachelorette parties and wedding dances, and Jordan is left on the sidelines, driving hard to meet a soul mate but unversed in the traffic rules.
Directed by Trip Cullman with a gimlet eye for social nuance, Significant Other is not a political play; its dominant mode is sharp but bittersweet New York comedy studded with wry one-liners, in the spirit of the late Wendy Wasserstein. (It's like The Heidi Chronicles minus the feminist history.) And Jordan's problems—insecurity, self-consciousness, obsessiveness, general lack of game—are not unique to gay people; one can imagine Significant Other with a straight female lead.
Yet the gay angle makes Harmon's play especially timely and plangent. Advances in equality are not discussed explicitly, but they loom over the action as Jordan fumbles through attempted connections with a handsome colleague (John Behlmann) and a former acquaintance (Luke Smith). His crisis exists in a specific moment—ours—in which many LGBT people have rights but not privilege; the marital pathways are less clearly defined for Jordan than for his female friends, much less his elderly grandmother (a marvelous Barbara Barrie).
While such questions provide background, however, the play's main assets are right up front, in the keenness of the writing and the humanity of the performances. As funny as Harmon's breakthrough play, Bad Jews, but less pushy in its message, Significant Other makes you slap your knees until you notice they're bruised.—Adam Feldman
Laura Pels Theatre (Off Broadway). By Joshua Harmon. Directed by Trip Cullman. With Gideon Glick, Lindsay Mendez. Running time: 2hrs 20mins. One intermission.
Follow Adam Feldman on Twitter: @FeldmanAdam
Rating Breakdown
5 star:

0

4 star:

1

3 star:

0

2 star:

0

1 star:

0
There's been a lot of shows about those trying to find love, especially in New York City (hello Company!), but luckily Significant Other has a FIRST RATE CAST to not make this play feel like old hash.
Gideon Glick and Lindsay Mendez particularly stand out as the main character and his best friend, respectively. Significant Other is a play that every person who has ever been in the midst of a wedding frenzy in the post-college period. Either you can relate to Gideon, wondering when the next wonderful person will (or ever) come along, or be any other of the friends who surprisingly finds love along the way.
Great script, powered by a great cast. Definitely go check this out!