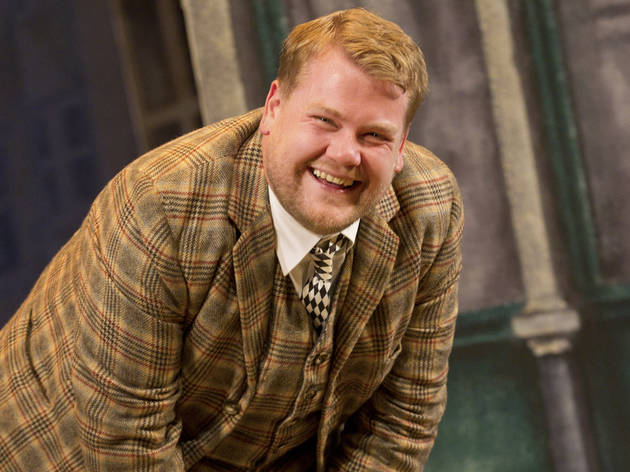 1/20
Photograph: Tristram Kenton
The insanely funny Corden is widely viewed as the main contender alongside Philip Seymour Hoffman—which just goes to show how weird awards races are. How do you weigh Corden's zany pratfalls and charming seduction of the audience against Hoffman's tragic gravitas? We won't bother, but simply restate how much we love Corden's slap-happy turn as dimwitted but plucky Francis Henshall, a clown who makes us laugh so hard we cry.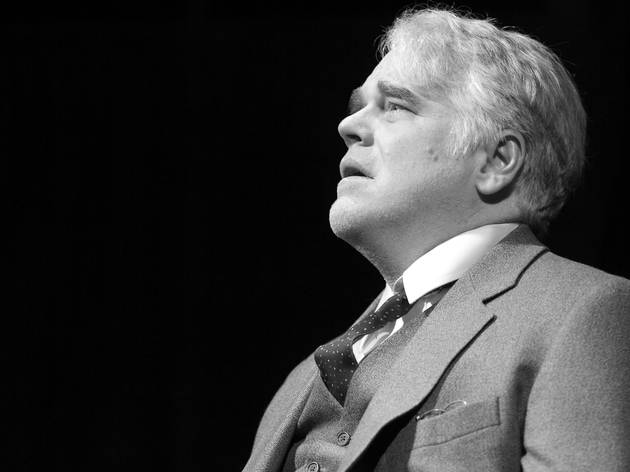 2/20
Photograph: Brigitte Lacombe
Taking on a role that has been etched in marble by heavy-hitters such as Lee J. Cobb, Dustin Hoffman and, in 1999, by Brian Dennehy, Hoffman had his work cut out for him. But this knockout actor never disappoints and his intensely focused, gravitationally irresistible Willy Loman is one for the books. Hoffman works small; his Willy shuffles, stoops, mumbles and looks half-dead from the first scene. Out of this dusty human wreckage, Hoffman sculpts a monumental portrait of the American dreamer fighting to stay asleep.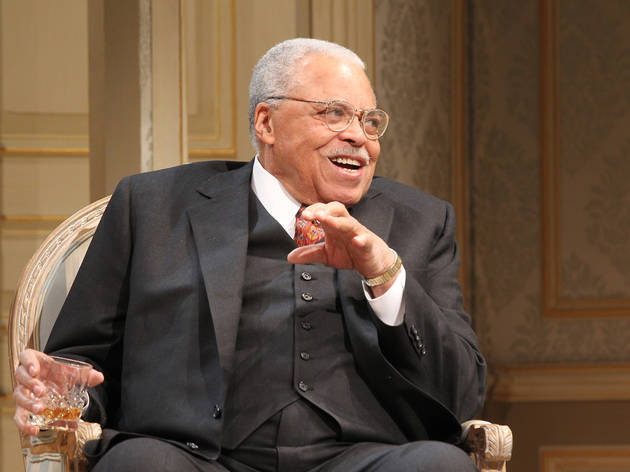 3/20
Photograph: Joan Marcus
His inimitable basso profundo has articulated the words of August Wilson, Howard Sackler and—more pop-culturally, George Lucas. Jones's booming voice is the sound of pure authority. And so it was perfectly easy to believe the African-American star in the role of garrulous good-ole-boy ex-President Arthur Hockstader in Gore Vidal's The Best Man. Sure, the play is set in 1960, when the country was 48 years away from its first black commander-in-chief, but lusty, wily Jones made us forget history and focus on the dirty race to the White House.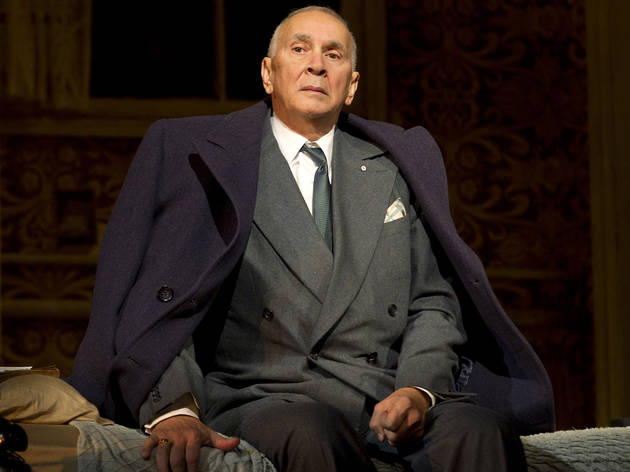 4/20
Photograph: Joan Marcus
If you crossed Frank Langella's two most famous Broadway roles—the suave bloodsucker of Dracula and the scandal-blackened power player of Frost/Nixon—you would get something very much like the ruinous Romanian financier he played with old-fashioned aplomb in Man and Boy. Don't expect Langella to add a fourth Tony to his mantle, but he fills out the Best Actor category in grand style.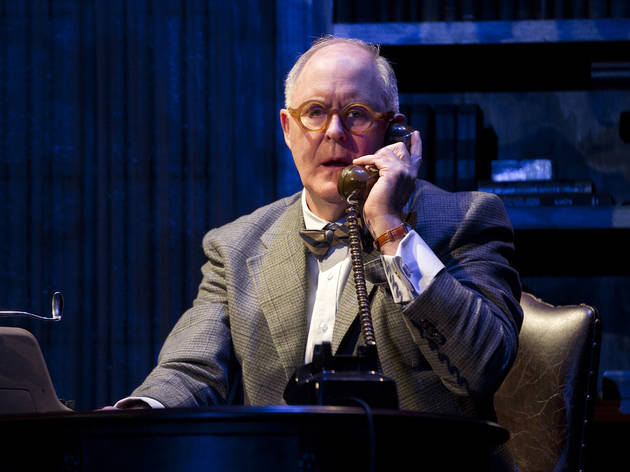 5/20
Photograph: Joan Marcus
This is Lithgow's third go as a power-hungry journalist—after Sweet Smell of Success (2002) and Mr. and Mrs. Fitch (2010)—and it's definitely the charm. The elegant, dashing actor exudes hawkish intelligence and a quick temper as relentless Cold Warrior Joseph Alsop, a closeted gay columnist who remains staunch in his support for the Vietnam War, even as public opinion turns. Lithgow nabbed the Tony a decade ago as the villainous gossip-journo J.J. Hunsecker in Sweet Smell, but he's facing stiffer competition this year.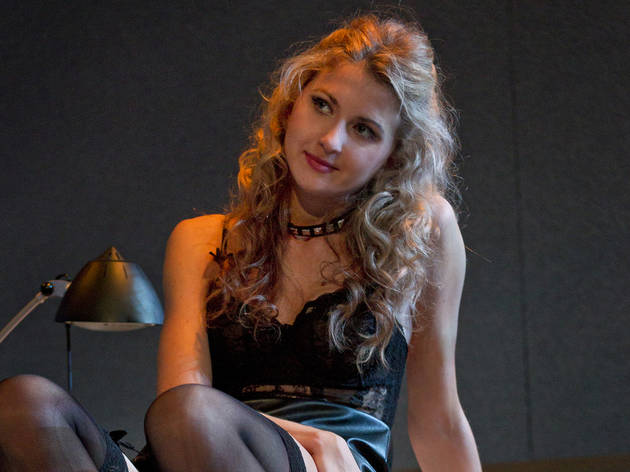 6/20
Photograph: Joan Marcus
Actors dream of the sort of career bounce that Arianda has enjoyed. Two years ago, critics were set back on their heels by the fully formed comic dynamo in David Ives's sly and sexy two-hander, inspired by the 19th-century erotic classic by Leopold von Sacher-Masoch. Between that red-hot debut and the Broadway transfer of Venus in Fur, Arianda wowed us all over again in the short-lived revival of Born Yesterday. She's the quintessential critic's darling: attractive, idiosyncratic and hugely talented, a new-minted star for whom there cannot be enough praise or tailored roles.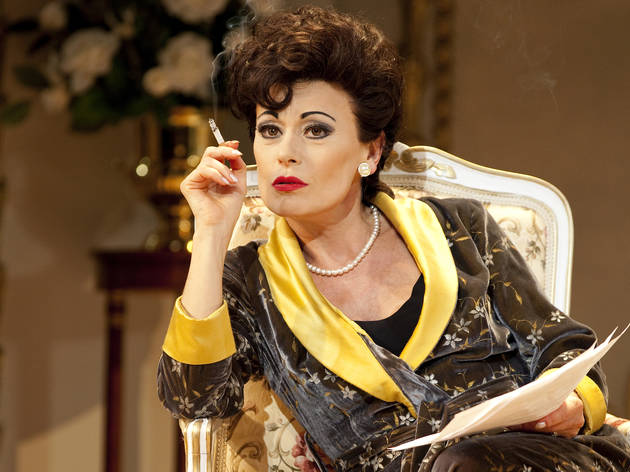 7/20
Photograph: Carol Rosegg
If Tonys were awarded for sheer quantity of performance, Tracie Bennett would have this one sewn up: Playing a disintegrating Judy Garland, she misbehaves extravagantly, breaks down onstage, sings several numbers and imitates a dog (on all fours). But foreign actresses don't dominate as once they did, and the coarseness of the play's version of Garland may hurt Bennett more here than it did in London.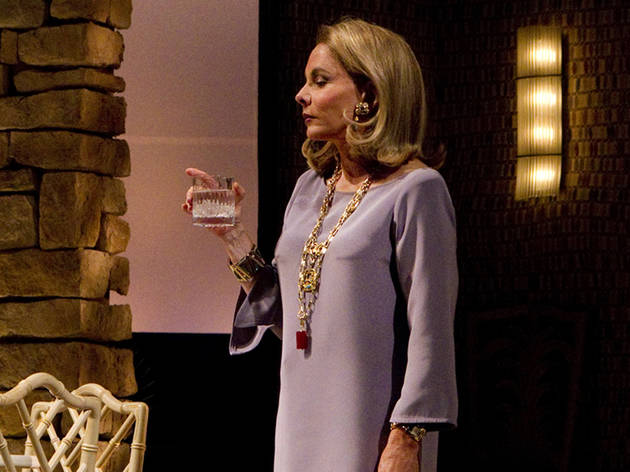 8/20
Photograph: Joan Marcus
Let no one say that the Tonys don't love their moms: Seven of the last ten Best Actresses in a Play won for portraying mothers (and an eighth played a mother superior). If fellow red-hot mama Linda Lavin doesn't block her way, that may bode well for Stockard Channing, who prowls through Jon Robin Baitz's play as a sharp-tongued, fiercely protective member of California's aging Republican guard.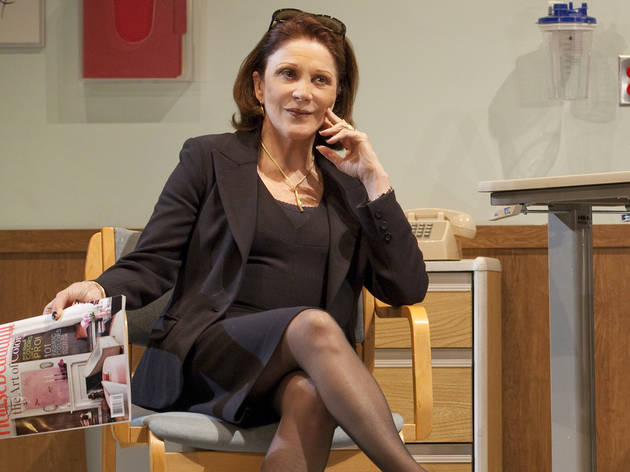 9/20
Photograph: Carol Rosegg
She gave up the chance to follow Follies to Broadway after its splashy opening in Washington, D.C. Then she opted out of Other Desert Cities when it hit the Great White Way. But Linda Lavin chose wisely: She earned reviews of a lifetime as flesh-eating matriarch Rita Lyons in Nicky Silver's pitch-black family comedy. Lavin's dry, arch line readings get howls from the audience; she's so good she makes you reflect that Rita's absurdly selfish character is an agent of redemption and change for her bewildered children.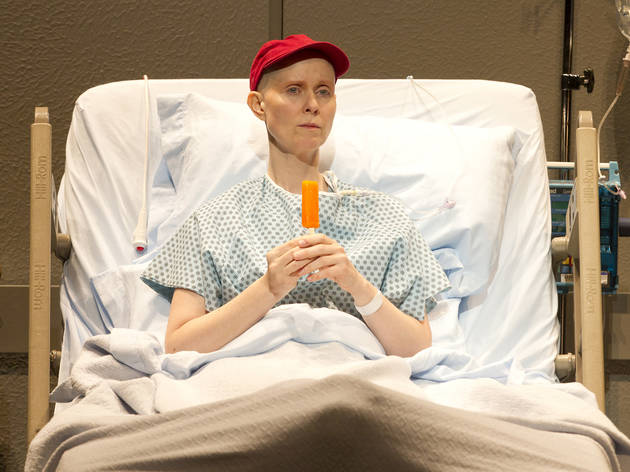 10/20
Photograph: Joan Marcus
Playing a character with a terminal disease—like portraying someone with a developmental disability or insanity—always has an element of emotional blackmail. Fortunately, Cynthia Nixon's frosty and brittle turn as a John Donne scholar wasting away from cancer while refusing to gently into that good night was mostly free of self-pity or a fake stiff upper lip. Although people still associate the role of Vivian Bearing with Kathleen Chalfant, who originated it Off Broadway, Nixon was able to put her brisk, sympathetic stamp on it.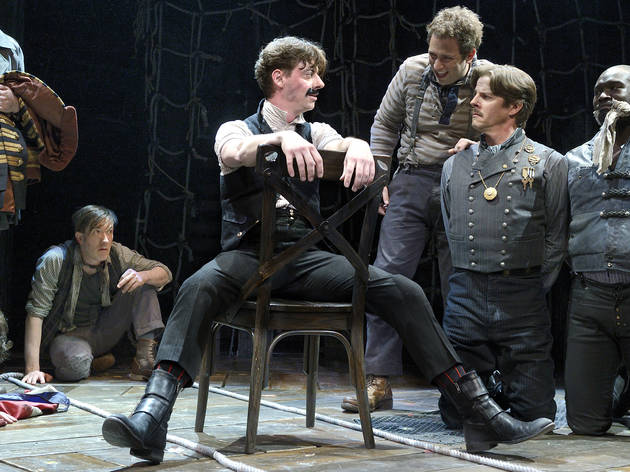 11/20
Photograph: Courtesy of O&M
If anybody thought that Borle—whose star is rising along with the recently renewed TV show Smash—was going to sit on his laurels, they were wrong. Or rather, he does sit on his laurels, then jumps up as if he'd been pricked, whirls around, trips over his feet, skitters left and right, then pulls it together and acts like he intended that all along. His manic, campy turn as the proto-Captain Hook pirate Black Stache is a show-stealer—and he might even have more treasure after Tony night.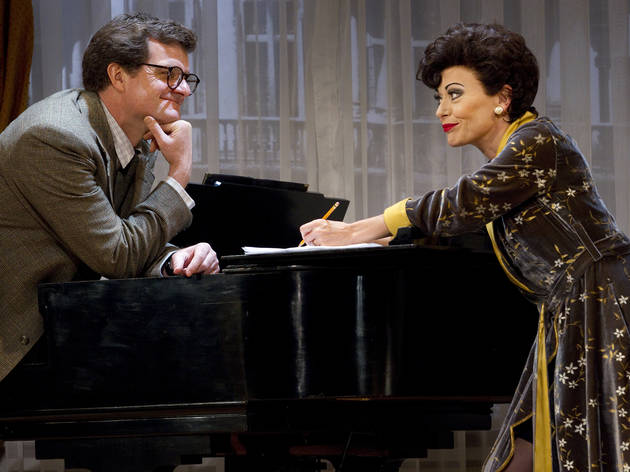 12/20
Photograph: Carol Rosegg
The sturdy and reliable Cumpsty has anchored many a Broadway and Off Broadway production, and his surprise nomination recognizes the surprising effectiveness of his performance. Playing a composite character—a sensitive, gay British pianist who dreams of rescuing Judy Garland from herself and others—in an otherwise nonfiction-styled play, he paradoxically seems like the realest person onstage.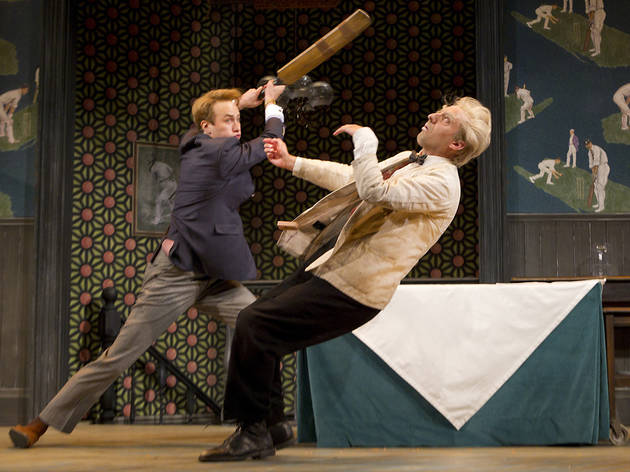 13/20
Photograph: Tristram Kenton
As the ancient, doddering and utterly incompetent waiter Alfie, Edden scores some of the biggest laughs in One Man, Two Guvnors. Distorting his face and body to become a squinty, slack-jawed codger who gets knocked down stairs, bashed by doors and pole axed by cricket bat, this remarkable comic performer proves that pain equals comedy. Our ribs still hurt.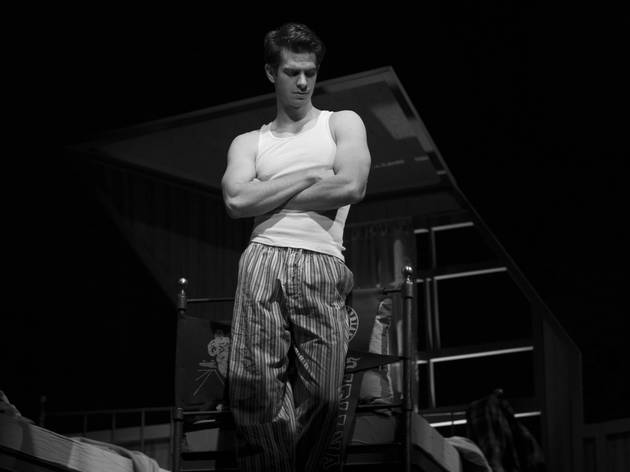 14/20
Photograph: Brigitte Lacombe
If the fast-rising Garfield (soon to achieve star velocity this summer as the new Spider-Man) had something to prove by taking on an iconic role in the American theater, he proved it. Biff may play second banana to his father, Willy, but the character's tortured self-loathing and flashes of grandiosity invite an actor with passion, fire and ready access to big emotions. Garfield worked hard up there, burned brightly, and his glamorous profile could give him an edge.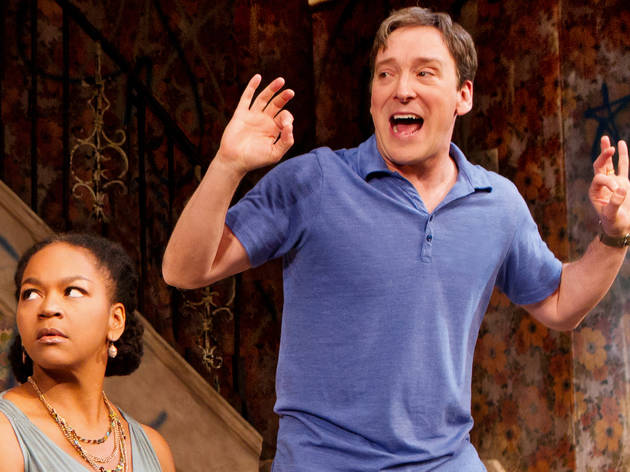 15/20
Photograph: Nathan Johnson
We've been following this smart and very funny performer in the Off Broadway trenches for years, so forgive us for shouting, "It's about friggin' time!" Shamos combines a mild-mannered demeanor, chemistry-teacher good looks and a quick mind to create a portrait of the American white male as crypto-racist boob. Well, maybe not so crypto: In Clybourne Park, Shamos plays Karl Lindner as a needling busybody who doesn't even know when he's being wildly prejudiced. Then in the second act, Shamos goes deeper, showing how even well-meaning liberal can fall into racist traps. Shamos is hilarious in both roles, and we hope Tony sees that.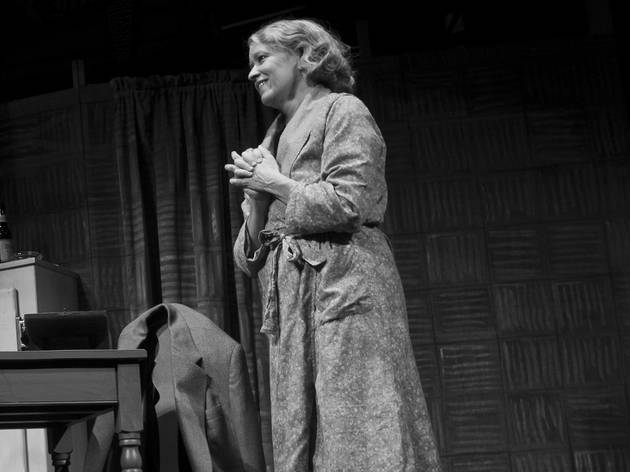 16/20
Photograph: Brigitte Lacombe
Elizabeth Franz won a Tony for playing the supportive and long-suffering salesman's wife in 1999, and Linda Emond might well do the same for Mike Nichols's revival, in which she proves firm, nuanced emotional background for the fireworks between Willy and Biff. The size and emotional impact of the part—combined with Emond's sterling past stage work—make her a frontrunner in the category.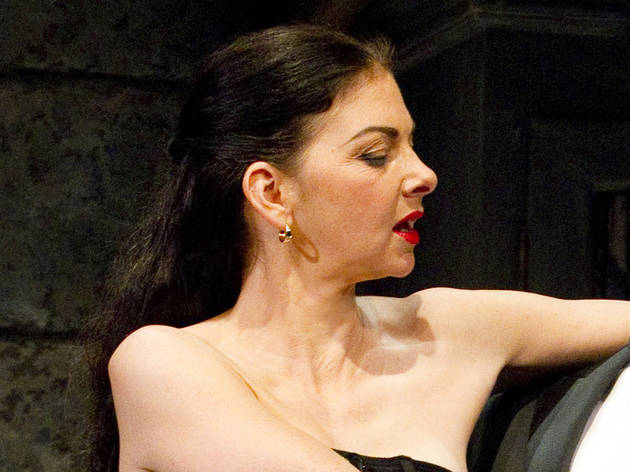 17/20
Photograph: Joan Marcus
Kayden is the comeback kid of the season: A decade after she made us giggle over resource-scarcity and musical-theater cliché in 2001's meta-satire Urinetown, Kayden has returned from exile in Los Angeles to steal her scenes in the Roundabout's revival of a goofy French farce. To be fair, it isn't such a hard show to steal (strained and not terribly funny), but Kayden's squeaky, French-accented line deliveries and deadpan reactions are très drôle.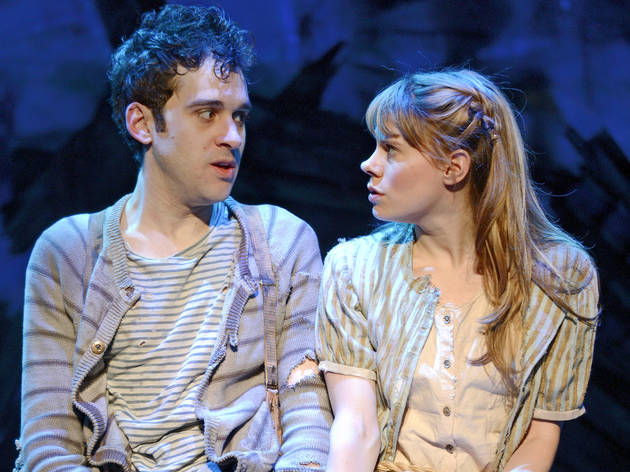 18/20
Photograph: Courtesy of O&M
Few things irritate as much as adults playing children, and yet this apple-cheeked, big-eyed Broadway veteran won us over as the winsome, fiercely independent Molly, precursor to Wendy in the Peter Pan mythology. Keenan-Bolger is surrounded by a manic, highly talented ensemble (including her flamboyant co-nominee Christian Borle), but she holds her own and cultivates a rich sense of whimsy and melancholy.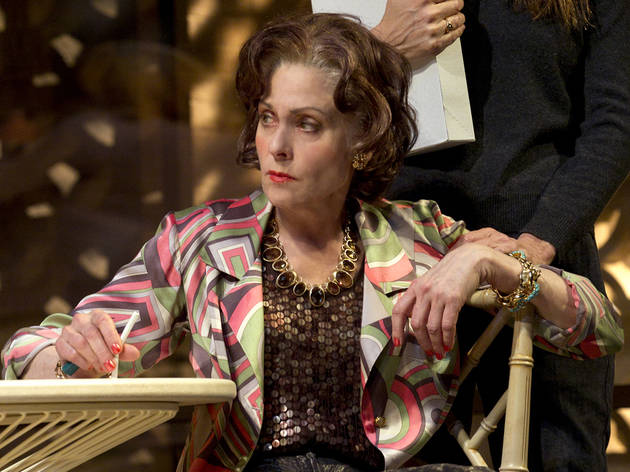 19/20
Photograph: Joan Marcus
Most people know her from her long career on TV—from Guiding Light and Who's the Boss through Ugly Betty—but Judith Light has also glowed onstage, including as a sympathetic lush in last year's Lombardi. In Other Desert Cities she gives a tart, smart twist to another alkie: the troublesome Silda (played Off Broadway by Linda Lavin), whose smoldering embers of righteous resentment help ignite a family inferno.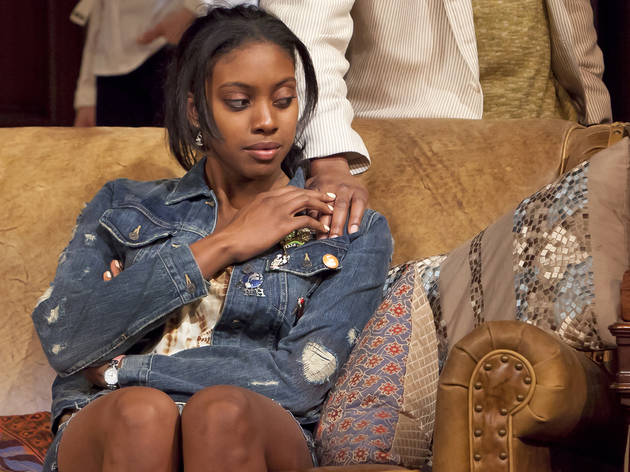 20/20
Photograph: Richard Termine
Lydia R. Diamond's Stick Fly was a mixed bag of clever and coy, along with a dollop of melodramatic cheese, but Rashad steered her way through the play with grace and dignity. Playing the daughter of a housekeeper to a wealthy African-American clan, she captured the right sense of familiarity and distance. A wary watchfulness has always been her strength, starting with her powerful turn as a rape survivor in Ruined. Tony loves a fresh face, so Rashad may want to draft a speech.
Slide show: 2012 Tony Award nominees in plays
The race is on for the 2012 Tony Awards! Here are quick takes on the 20 actors and actresses vying for the Tony gold in the play categories.
Every year, the race for Tony Awards in play-acting categories is always a fascinating study in contrasts. Is hard-hitting drama more deserving than daffy comedy? Does the size of the role matter? How much does celebrity—or lack therof—affect the contest? If the role is mediocre but the performer amazing, can the actor still nab the gold? And, of course, does it matter whether the show opened in the fall or the spring? These and dozens of other factors are weighed by Tony pundits and prognosticators. We're not ready yet to share our predictions about who will (or should) win, but below is a slide show (mouse over to advance the images) with thoughts on the actors, their performances, and chances come June 10.
RECOMMENDED: See complete Tony Awards coverage
Best selling Time Out Offers