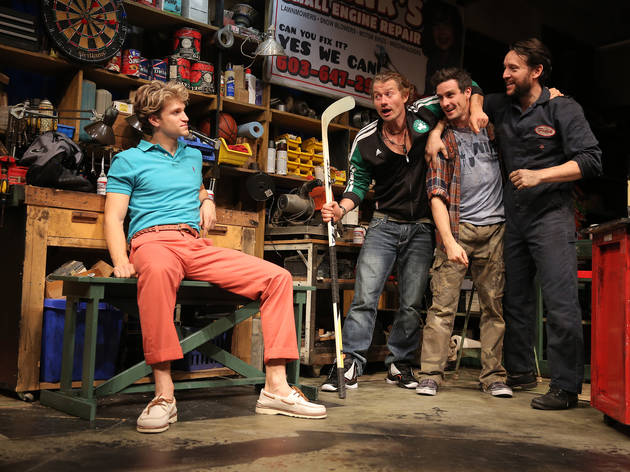 1/6
Photograph: Joan Marcus
Small Engine Repair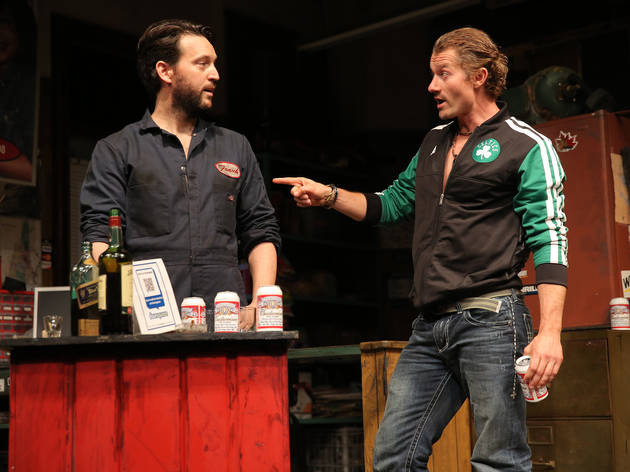 2/6
Photograph: Joan Marcus
Small Engine Repair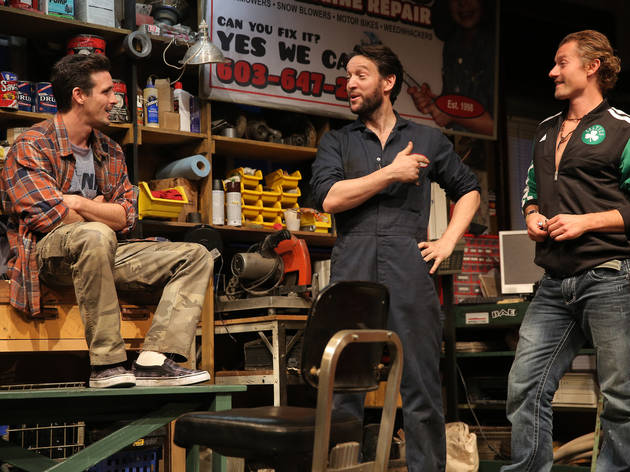 3/6
Photograph: Joan Marcus
Small Engine Repair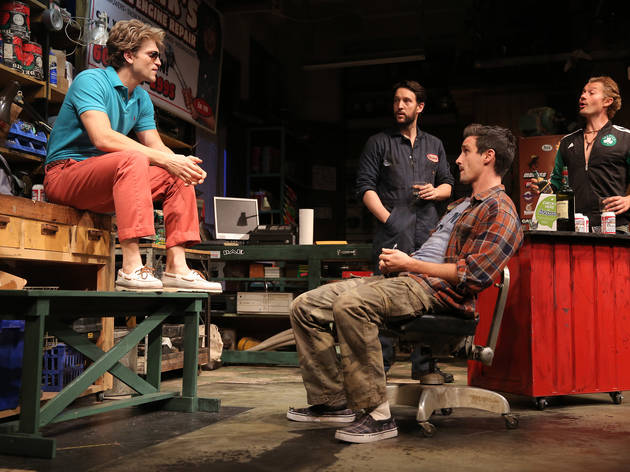 4/6
Photograph: Joan Marcus
Small Engine Repair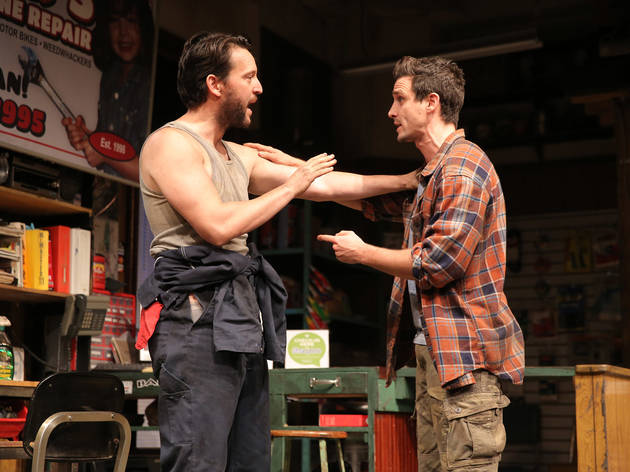 5/6
Photograph: Joan Marcus
Small Engine Repair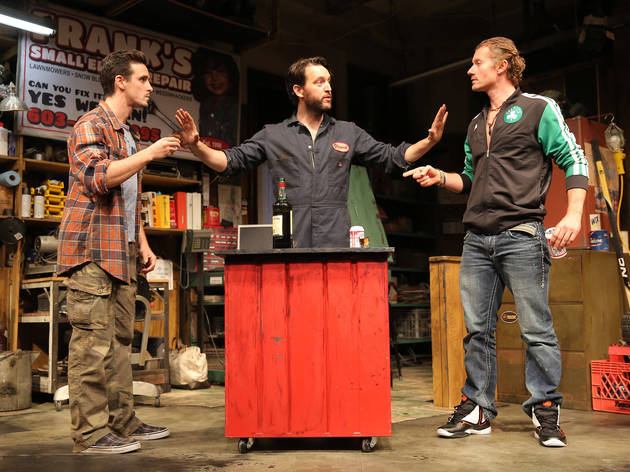 6/6
Photograph: Joan Marcus
Small Engine Repair
Small Engine Repair. Lucille Lortel Theatre (see Off Broadway). By John Pollono. Directed by Jo Bonney. With ensemble cast. Running time: 1hr 10mins. No intermission.
Small Engine Repair: in brief
Three erstwhile high-school pals, now in their disgruntled thirties, mix it up with a college preppy at a New Hampshire repair shop in John Pollono's comic thriller, which earned enthusiastic notices in its 2011 Los Angeles production. Jo Bonney (Fat Pig) directs for MCC Theater; the cast includes Pollono, James Badge Dale, James Ransone and Keegan Allen.
Small Engine Repair: theater review by Adam Feldman
The three working-class New Hampshire guys in John Pollono's punchy, crafty Small Engine Repair share what might be called a bad bromance. Best buds in high school, they have drifted apart in their thirties: Frank (Pollono) is a tensely even-keeled single father, while Swaino (James Badge Dale) is a preening swinger and Packie (James Ransone) is a yappy social-media addict. Why does Frank convene them, under false pretenses, at his greasy repair shop and ply them with fancy Scotch? And might it have to do with the spoiled college pretty boy (Keegan Allen) who shows up with a bag of ecstasy?
Tautly directed by Jo Bonney, the play has a slightly bumpy rev-up, but once it starts humming the smart design of its engineering is clear. This is not just a profanely funny look at lugs behaving badly. It touches astutely on questions of technology, friendship and accountability, even as it builds to a climax that takes male bonding to discomfiting extremes.—Theater review by Adam Feldman
THE BOTTOM LINE John Pollono's testosterone-fueled drama chugs forward like a well-oiled machine.
Follow Adam Feldman on Twitter: @FeldmanAdam
Ticket Offers from Time Out New York
Looking for tickets to a Broadway or Off Broadway show? Time Out Offers brings you terrific discounts on tickets to the latest New York theater. Want even more ideas? Check out Time Out New York's complete listings of Broadway, Off Broadway and Off-Off Broadway shows, and browse all available tickets.