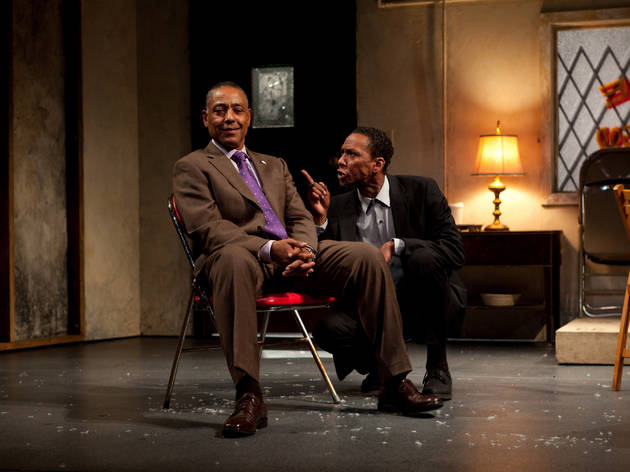 1/5
Photograph: Kevin Thomas Garcia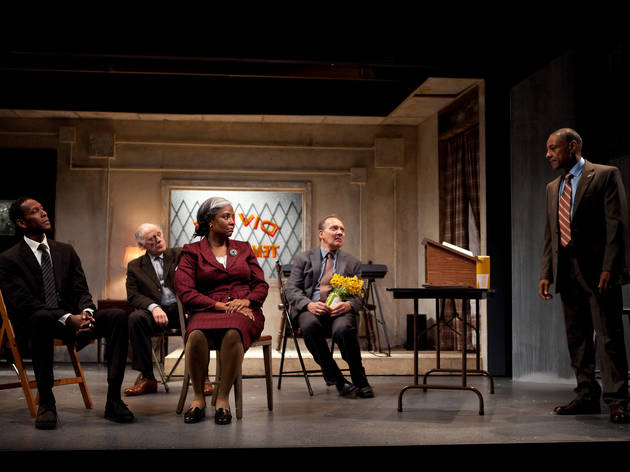 2/5
Photograph: Kevin Thomas Garcia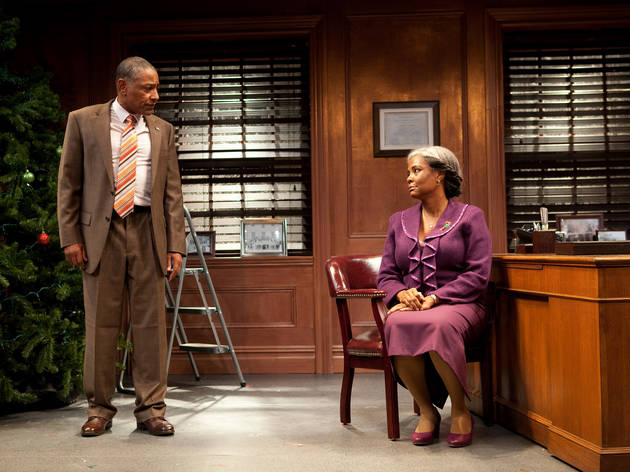 3/5
Photograph: Kevin Thomas Garcia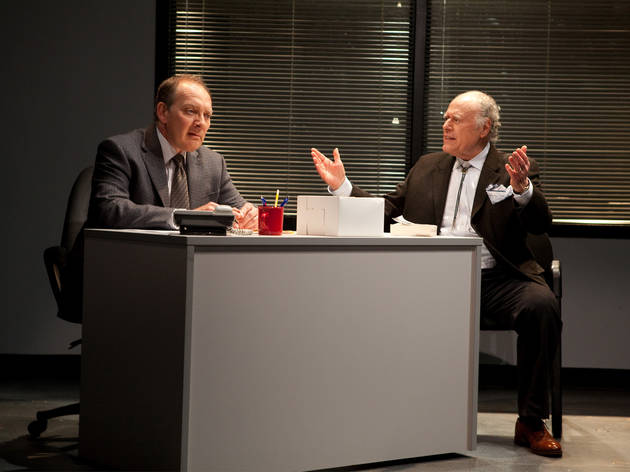 4/5
Photograph: Kevin Thomas Garcia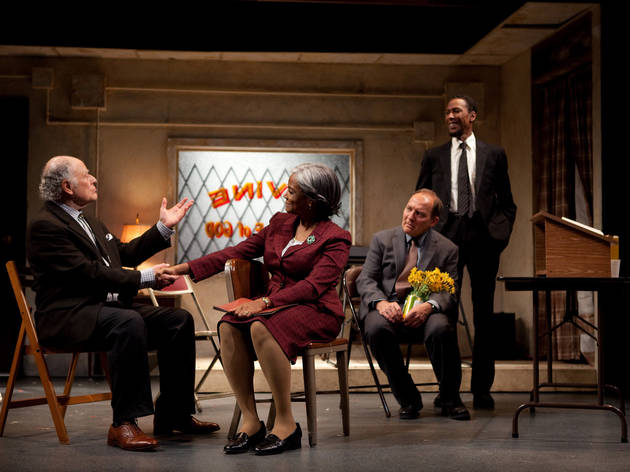 5/5
Photograph: Kevin Thomas Garcia
There's a fair amount of snacking in Storefront Church, John Patrick Shanley's conclusion to his "church and state" trilogy, which began with Doubt (2004) and continued with Defiance (2006). In the opening scene, a bumptious Jewish accountant (Bob Dishy) pushes a homemade chocolate cake on a bank loan officer (Zach Grenier), who resists the temptation. Shortly after, Bronx Borough President Donaldo Calderon (Giancarlo Esposito) gobbles a similar slice with relish. After intermission, we watch as a gingerbread house is dismantled and eaten. I don't think Shanley has an irrepressible sweet tooth: He's alluding to a different hunger in his characters—the spiritual kind.
The leanest and hungriest of them of all is Chester Kimmich (Ron Cephas Jones, intensely effective), a New Orleans preacher who lost his godly bearings after Hurricane Katrina. Kimmich has washed up in the Bronx, where he establishes a storefront church on the ground floor of the home of Jessie Cortez (Tonya Pinkins), from whom he borrows money for renovations, putting her mortgage in danger. When Calderon learns that his mother cosigned the loan, he intervenes to find out if Kimmich is a con man or for real. The answer, of course, is somewhere in the middle. The threat of foreclosure draws in bankers dangling capital investments before Calderon's nose, and the idealistic politician must decide whether to render unto Caesar or the landlord up above.
On the surface, this is a neighborhood play about disparate citizens wrangling over money, property and the future of their community. But, as with Doubt, there's a deeper, philosophical vein that the author mines, allowing his language to acquire the heft and timbre of a serious moral debate. Shanley might direct his work too gently and reverently, but his lovely actors fully inhabit their gentle, flawed, broken people. We taste bitterness, but also much that is sweet.—David Cote
Follow David Cote on Twitter: @davidcote
Rating Breakdown
5 star:

0

4 star:

0

3 star:

0

2 star:

1

1 star:

0
Wow... what a major disappointment. Loved Doubt.... Loved Defiance. Shanley clearly ran out of gas for this one. All over the map and bordering on pointless. Such a shame.