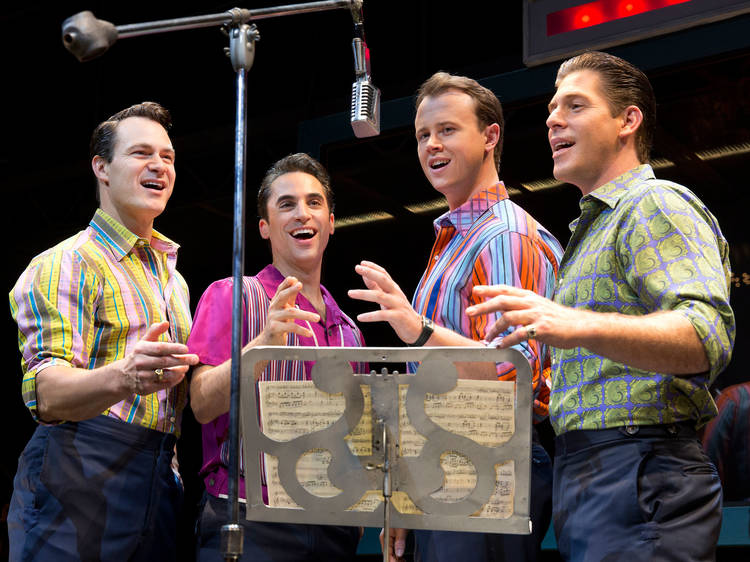 Photograph: Joan Marcus
"Sherry," Jersey Boys
The turning point of Jersey Boys' first act, "Sherry," is broken up into tantalizing fragments to show how Four Seasons tunesmith Bob Gaudio got the idea for the band's breakthrough hit, then played it for the guys, how they recorded it in the studio and made pop-music history singing it on national TV. Director Des McAnuff expertly ratchets up our excitement to hear the 1962 earworm, then gives it to us with a re-created TV broadcast, complete with onstage cameras and live b&w video projections. By the end, they've got us rooting for these Jersey boys.