Heads up! We're working hard to be accurate – but these are unusual times, so please always check before heading out.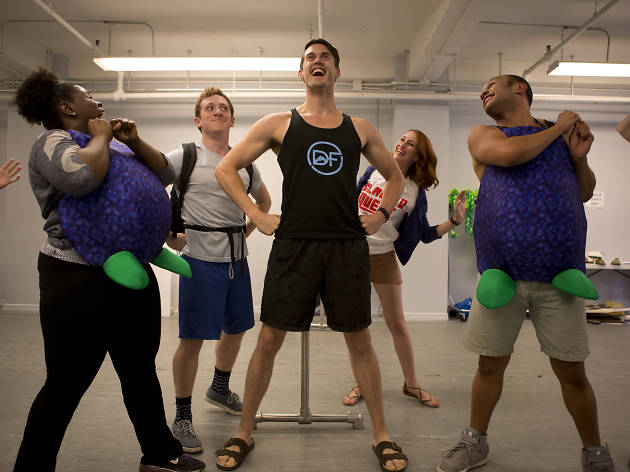 The 11 musicals you should catch in the New York Musical Theatre Festival
New York theater's incubator for great new musicals returns with fresh new tuners that make us want to sing and dance
The New York Musical Theatre Festival, or NYMF, has been one of the city's essential incubators for new musicals since 2004 and has offered first looks at many shows that have gone on to Broadway and Off Broadway success. Beloved musical hits such as Next to Normal, [title of show], Altar Boyz and The Shaggs: Philosophy of the World all got a crucial start at NYMF. Nearly a hundred shows have gone on to productions on Broadway and Off, in 48 states and more than 20 countries worldwide, and NYMF alumni have received a wide array of awards, including the Tony and the Pulitzer Prize. This year, the festival offers 22 full productions as well as concerts and readings. We'll be tracking them as they try their fortunes.
RECOMMENDED: Full guide to New York Musical Festival
Must-see shows at the New York Musical Theater Festival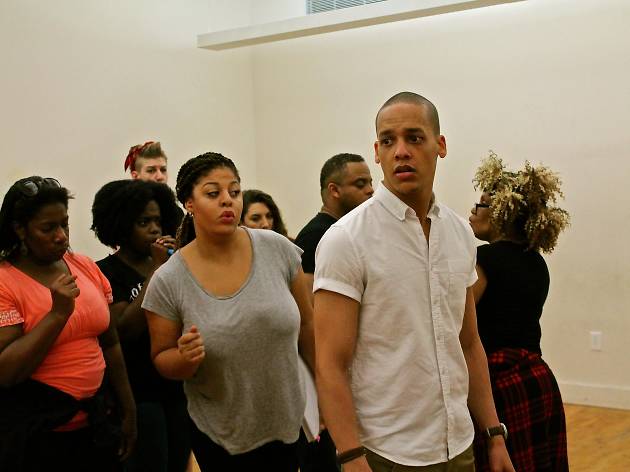 Photograph: Sammy Lopez
Producer Greg Cooper has been instrumental in the creation of this jukebox musical, in the works for more than 10 years, based on original songs (and a few classics with original arrangements) by the Christian Contemporary vocal group Acapella. Vynnie Meli's book follows a gospel star as he rediscovers the joy he has lost in his life and his music.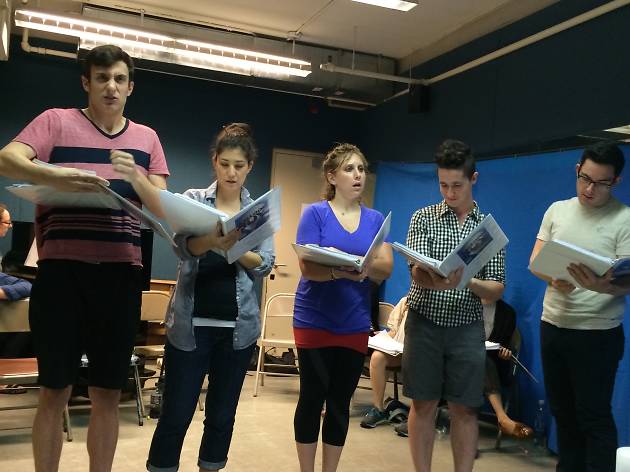 Photograph: Billy Reece
If you liked the 2009 hoax about a kid stuck in a weather balloon but wished it were a musical written by a kid in seventh grade, you're in luck! Billy Recce, now 17, wrote this tuner all by himself a few years ago; now Taylor Haven Holt directs it for NYMF's Developmental Reading Series.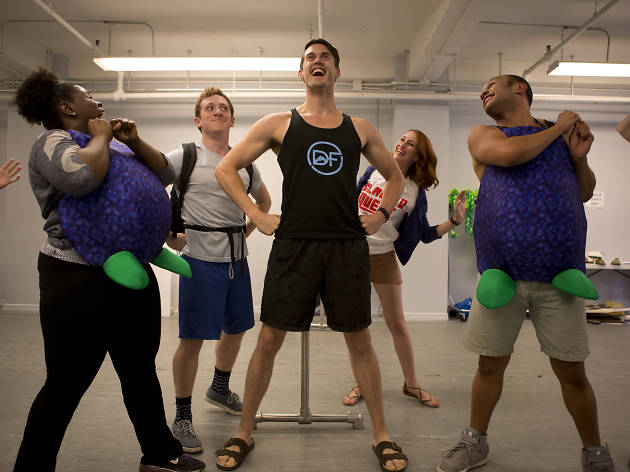 Photograph: Jeremy Daniel
After his stint in the original cast of Avenue Q, John Tartaglia went on to create and star in the kids' TV series Johnny and the Sprites. Now he draws anew on his puppet prowess as the director of Drew Fornarola and Marshall Pailet's tongue-in-cheek superhero adventure. Inspired by retro video games, the show includes a princess, killer eggplants and a naughty song about a platypus.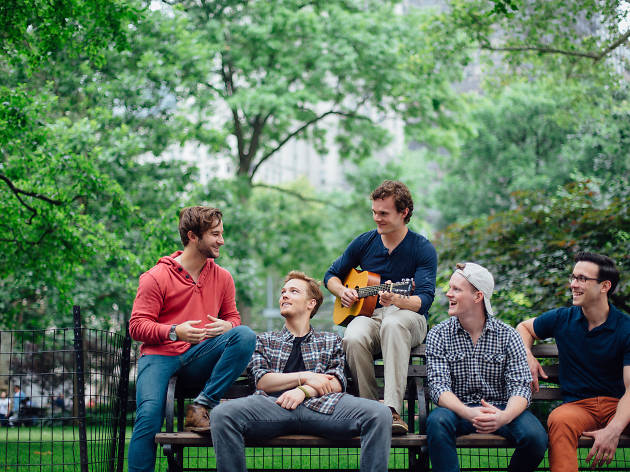 Photograph: Emilio Madrid-Kuser
A year after the death of their childhood friend, four young men reunite to hash out their feelings of blueness. The set-up sounds a bit like that of the extremely short-lived 2008 Broadway musical Glory Days, but perhaps this sincere-looking show—with an attractive cast of five directed by Paul Stancato—will be luckier.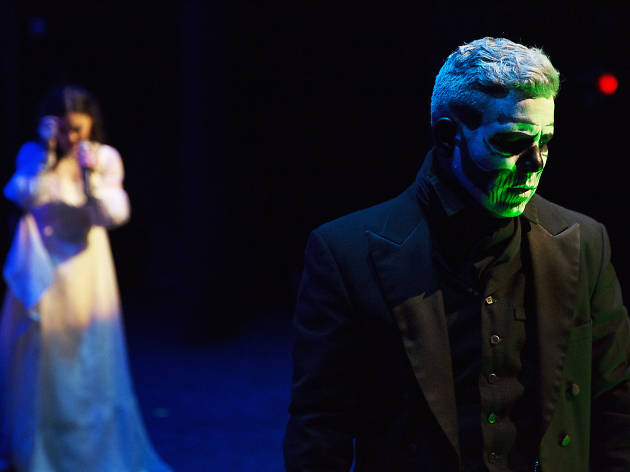 Photograph: David Epps
Deep Love: A Ghostly Rock Opera
Is there life after televised singing competitions? American Idol Season Three finalist Jon Peter Lewis and Ryan Hayes—who competed as the duo Midas Whale in Season Four of The Voice—venture into musical theater as the stars and coauthors of this spooky rock & roll romance. The cast includes Amy Whitcomb, another finalist on that season of The Voice; audiences are encouraged to wear funereal clothes.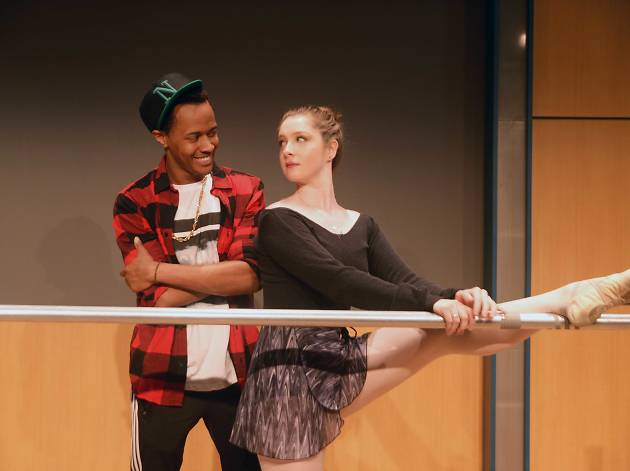 Photograph: James Alexander
If the success of Hamilton opens new space for hip-hop in musical theater, it could be for shows like Ronvé O'Daniel and Jevares C. Myrick's semi-autobiographical tuner about an African-American ballet dancer with rap-star dreams and a white girlfriend of whom his family disapproves. The buzz surrounding this Development Reading Series offering is among the strongest in this year's NYMF crop.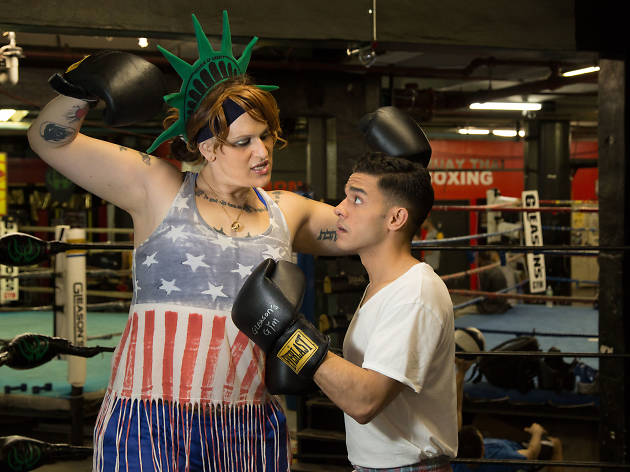 Manuel Versus the Statue of Liberty
The winner of last year's NYMF Developmental Reading Series graduates to a fuller production in this year's festival. Gil Perez-Abraham stars as a Princeton student whose status as an undocumented Dominican immigrant disrupts his plans to study abroad; trans performer Shakina Nayfack plays the big green lady in the harbor, and José Zayas directs.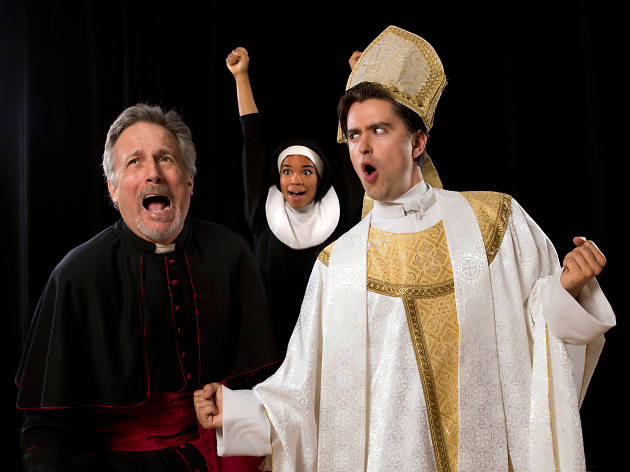 Photograph: Jeremy Daniel
Justin Moran and Christopher Pappas's irreverent, comic-bookish musical—about an idealistic pope ensnared by the evil schemes of an ambitious archbishop—was a hit of the 2010 Fringe Festival. Now people who love the papal show have another chance to see it, as it tests its mass appeal in a NYMF production directed by Peter Flynn.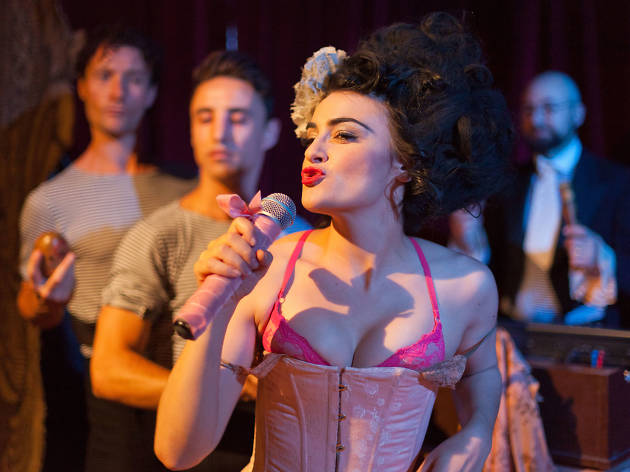 Photograph: Louis Dilion-Savage
Gigi may have flopped on Broadway, but now New York is getting a musical about a different 19th-century Parisian courtesan: the notorious Marie Duplessis, the inspiration for Alexandre Dumas's La Dame aux Camélias (and later works including La Traviata and Moulin Rouge). Songwriters Sheridan Harbridge and Basil Hogios try to capture Duplessis's legend anew in a vaudevillian cabaret.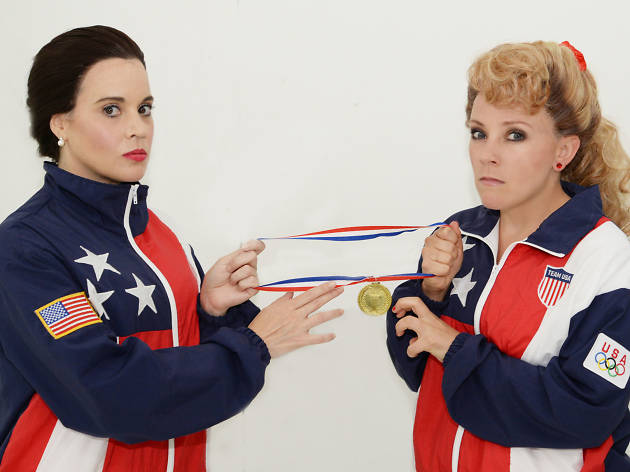 Photograph: Robert Pushkar
Tonya & Nancy: The Rock Opera
This spoofy rock opera takes a hard swipe at the sordid 1994 showdown between ice princess Nancy Kerrigan (Wicked alum Jenna Leigh Green) and who'd-have-figured skater Tonya Harding (Rent girl Tracy McDowell). Librettist Elizabeth Searle and composer Michael Teoli have expanded the show since its 2007 debut at the American Repertory Theater.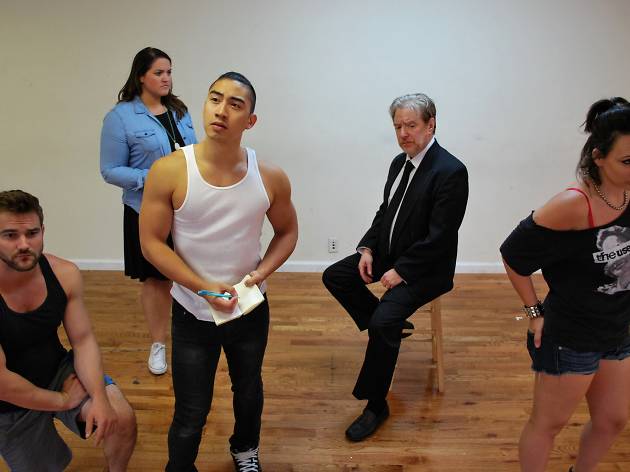 Photograph: Antonio Minino
Devin Ilaw, who played the bereft Marius in a recent national tour of Les Misérables, returns to mourning as a troubled man recovering from the death of his twin brother in a serious-minded work by composer-lyricist–book writer Riley Thomas (Stuck). The musical won an award at the 2013 Frigid Festival downtown; if you've recently lost someone, consider bringing a hankie.