Heads up! We're working hard to be accurate – but these are unusual times, so please always check before heading out.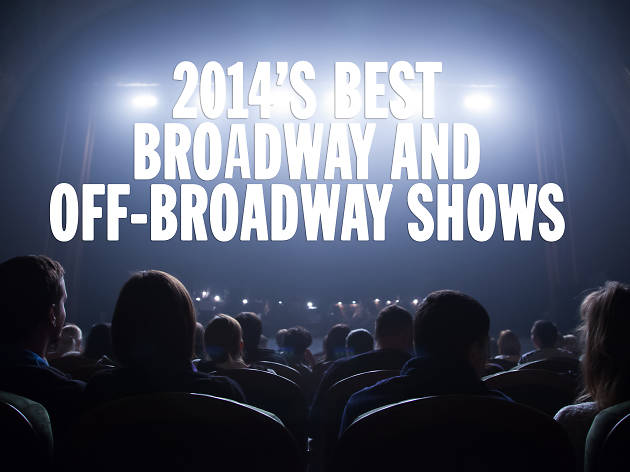 The 20 best Broadway and Off-Broadway shows of 2014
Great revivals on Broadway and daring experiments Off Broadway—there was terrific New York theater everywhere you looked
Leafing through our clips and searching online to compile 2014's best and worst lists, we came to realize there was no clear front-runner for either of us. Sure, we found plenty of good, solid work to celebrate but no show that shot straight to the top—no Good Person of Szechwan or Shakespeare's Globe double bill of Twelfth Night and Richard III to confidently tag No. 1. We couldn't find that groundbreaking new drama or game-changing musical. (In fact, it was a pretty weak year for tuners, as you'll see.) Still, venues from Broadway to Off-Off Broadway offered plenty of great hours at the theater, with a healthy mix of sterling revivals and adventurous new plays. It's worth noting both our lists feature playwrights of color we adore: ambitious talents such as Suzan-Lori Parks, Robert O'Hara and Young Jean Lee. The Public Theater also continues to be a producing powerhouse, with Oskar Eustis orchestrating diverse and exciting seasons. But the love is spread around to the Roundabout, New York Theatre Workshop and the Signature Theatre Company. Without these pillars of the New York theater community, it would be a barren landscape every year.

RECOMMENDED: Best of 2014
David Cote's 10 best theater shows of 2014
2014 was not a banner year for musicals, but at least some took risks. Case in point: this sprawling and musically complex adaptation of Jonathan Lethem's Brooklyn bildungsroman. Composer-lyricist Michael Friedman assembled a rich mosaic of pop numbers that evoked Motown, funk, punk and rap—new tunes you'd swear you grew up with. Book writer Itamar Moses carved a play out of a doorstop novel. And director Daniel Aukin staged it all with the right balance of whimsy and heartbreak.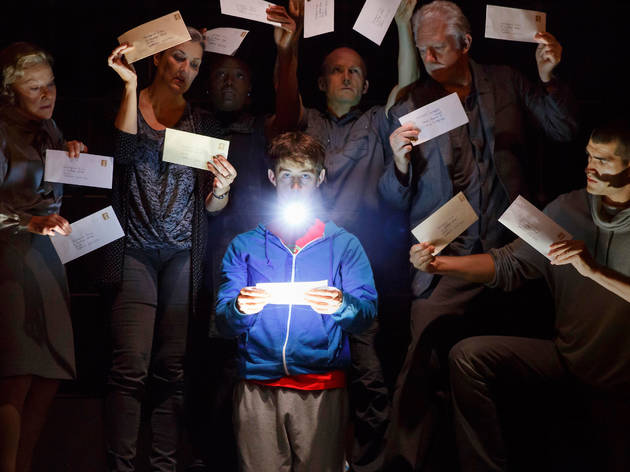 his English import rode a wave of hype to Broadway—a sure way of courting backlash—but advance reports were not exaggerated. Based on the 2003 novel about a teen on the autism spectrum trying to solve a murder, this multimedia play was a visual thrill and a workout for newcomer Alex Sharp. Perhaps greater than the sum of its parts (somewhat like War Horse, also directed by Marianne Elliott), Curious was nevertheless a triumph of good storytelling and technical flash.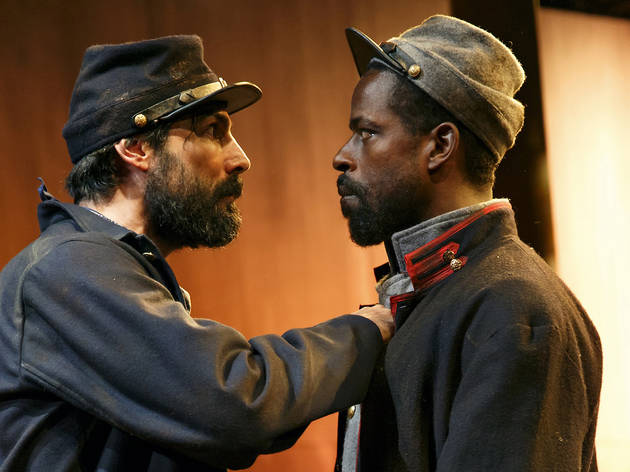 Suzan-Lori Parks has explored race and history in her own (often quirky and irreverent) way, but nothing quite prepares you for her Civil War triptych. Built along the lean and symmetrical lines of classical Greek tragedy and Homeric epic, this intimate epic about freedom and betrayal is whimsical and terrifying by turns. It's the start of a nine-work cycle that will take us to present day.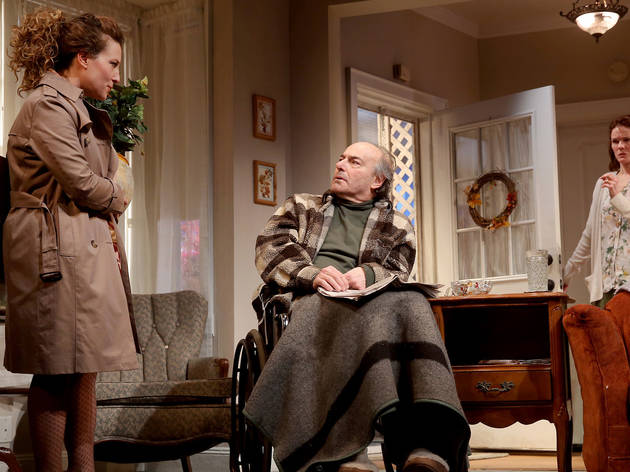 This was the year of "dramaturgical normcore": plays pretending to be square (
Appropriate
or
Straight White Men
) but actually subverting conventions. Will Eno has always been dryly weird, but his portrait of an unhappy family had a germ of genuine pathos to it. He deconstructed a family home, emotionally and physically, but you still cared about them. Oliver Butler finely conducted an excellent cast, with Peter Friedman and Hannah Bos among them.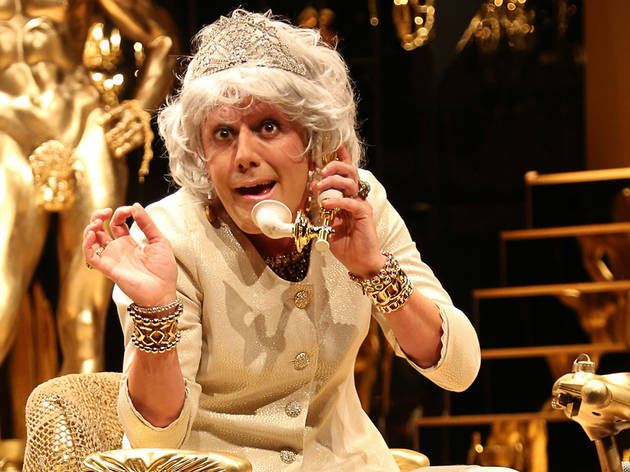 This goofy punk fable about wealth, snobbery and class was commissioned by LCT3 and created by the Rude Mechs of Austin, Texas. Besides being a gust of fresh air from a company with its own house style and ensemble, here was a rare, exciting example of a mainstream nonprofit teaming up with the regional avant-garde.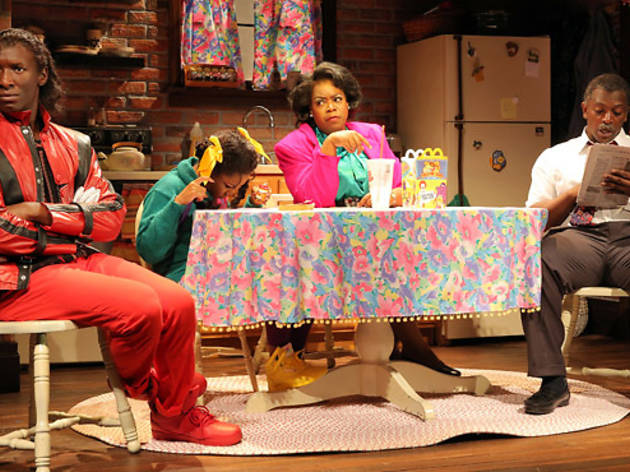 Photograph: Joan Marcus
Virginal, slutty, dirty, chaste, victim and aggressor—writer-director Robert O'Hara's portrait of a young, gay African-American protagonist was refreshingly complex and free of pat political agendas. Cleverly constructed through interrelated sketches, the play was also profanely hilarious. There may have been a long-winded gospel preacher (a cross-dressing one, no less) but very little preaching.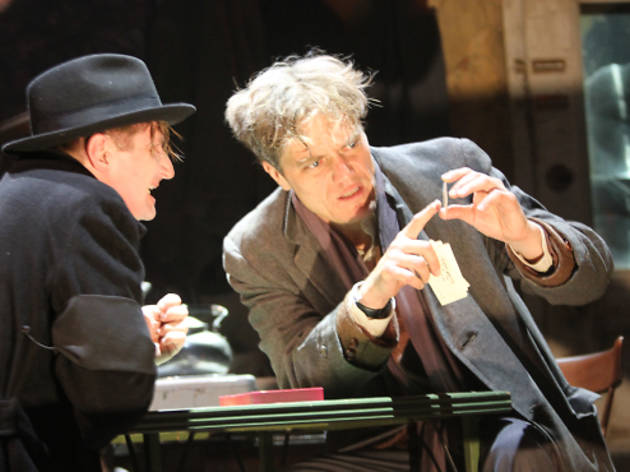 Photograph: Gerry Goodstein
Bravo to Theatre for a New Audience for taking a risk on Eugène Ionesco's perverse philosophical thriller about a murderer on the loose in an idyllic community. The 1959 absurdist allegory seemed fresh and revolutionary, with a smashing cast headed by Michael Shannon and directed with maximum gusto and verve by Darko Tresnjak.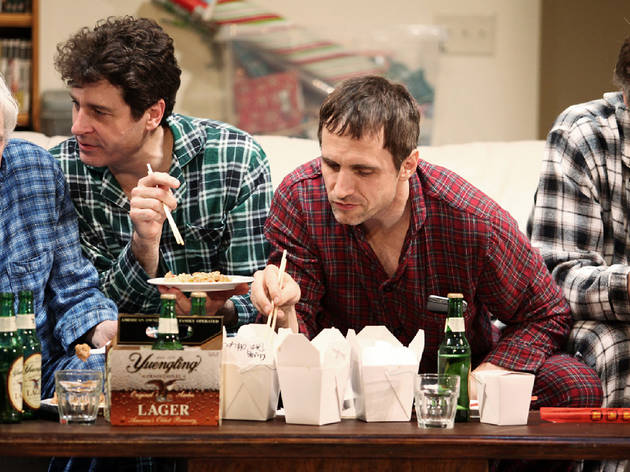 Dear white people: Young Jean Lee has a play for you… but not the sort of anti-cracker satire you might expect. Sure, there are painful laughs revolving around patriarchal privilege or white guilt, but just as many poignant insights into her four troubled characters. Hijacking the stale conventions of fourth-walled domestic drama, audacious auteur Lee finds political and moral urgency in familiar forms.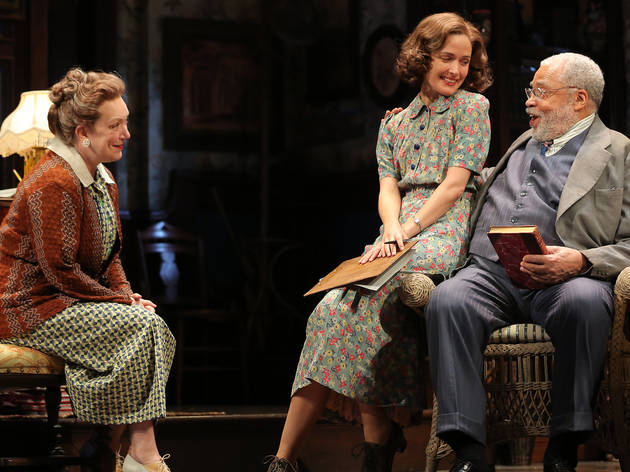 2. You Can't Take It with You
On the cheerier side of the spectrum, the delirious family comedy by Moss Hart and George S. Kaufman is a nonstop pirouette, an irresistible display of quirkiness, kookiness and the wisdom of following your bliss. The casting of Scott Ellis's revival is superb: James Earl Jones, Kristine Nielsen, Reg Rogers, Annaleigh Ashford and a winning debut by Rose Byrne. You couldn't find better pros for this daffy salute to amateurs.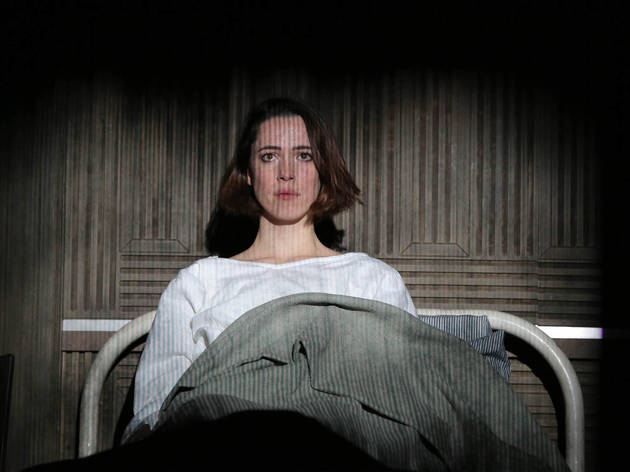 Sophie Treadwell's expressionistic 1928 shocker—about a neurotic secretary driven to homicide—is a fairly obscure work in the canon of American drama. But Lyndsey Turner's tough-minded, meticulously wrought revival for the Roundabout made a strong case for the modern classic. Led by a harrowed Rebecca Hall, the actors meshed with the design, all well-oiled cogs in the same terrifying machine.
Adam Feldman's 10 best shows of 2014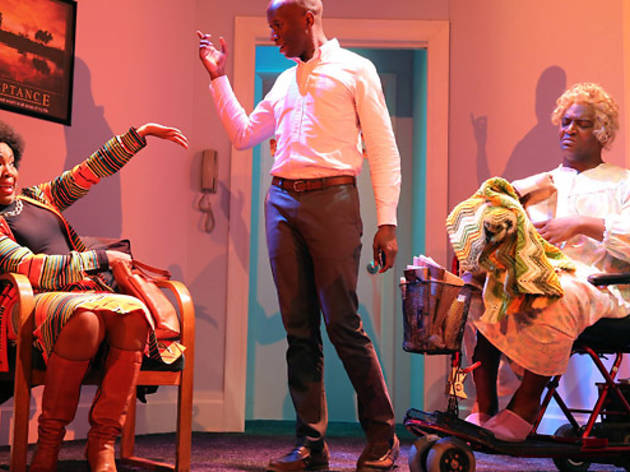 Photograph: Joan Marcus
In his genre-defying, label-resistant anthology of intersecting sketches, writer-director Robert O'Hara and his often-hilarious cast carved out a space for stubbornly individual gay and black identities. Laughter and violence, pain and celebration, outrageousness and introspection—all got stage time in O'Hara captivating, liberating survey.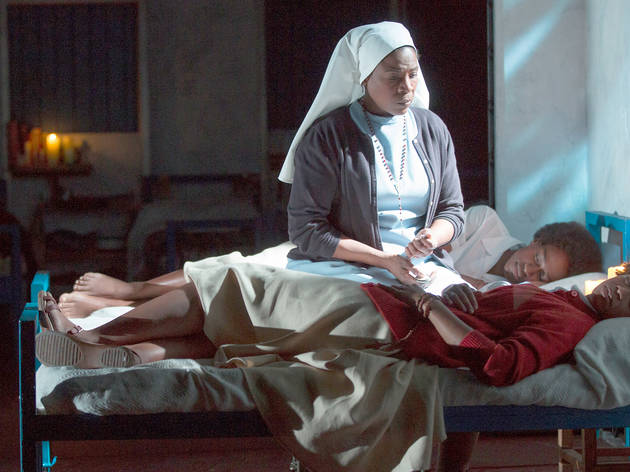 With unabashed devotion to the ability of theater to awe and awaken an audience, Katori Hall packs visionary magic into her depiction of the conflict that arises in a Rwandan village in 1981, when a schoolgirl claims to have seen the Virgin Mary. Michael Greif's all-stops-pulled Signature production, bolstered by a large and strong cast, conveys wonder as well as sorrow at the unimaginable (or willfully unimagined) horror yet to come.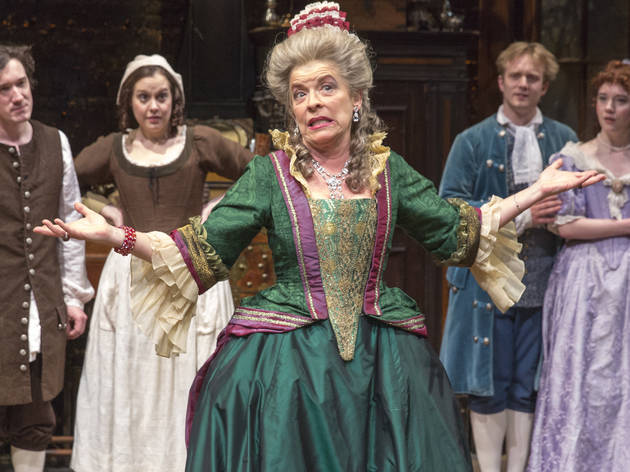 David Ives revitalized Jean-François Regnard's 1708 farce with rhyming verse whose coruscating wit was a continuous delight. Directed by John Rando at Classic Stage Company with a merry mix of clockwork timing and freewheeling good spirits, the show offered new-fangled twists on old-fashioned comedy from a cast that included Carson Elrod, Amelia Pedlow, Suzanne Bertish and Paxton Whitehead.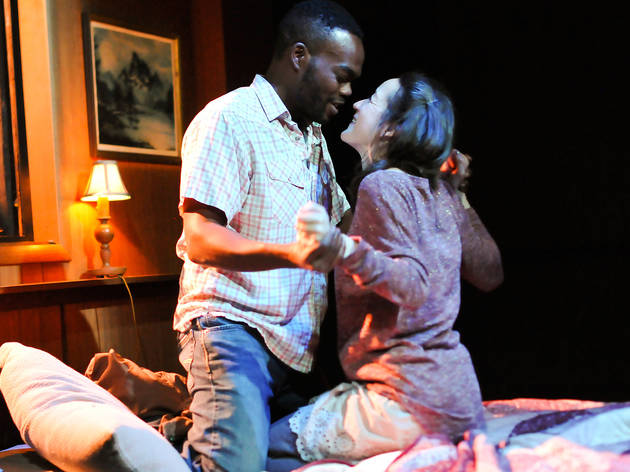 Brooke Bloom played an unmoored youngish woman, and Reed Birney was her father, a cancer patient, in Clare Barron's uneasy, deceptively quirky piece. Under Anne Kauffman's masterly direction, the play put a gentle finger on complicated feelings—concern, comfort, loss, avoidance—before hitting you with a sucker punch that left you at a loss for breath.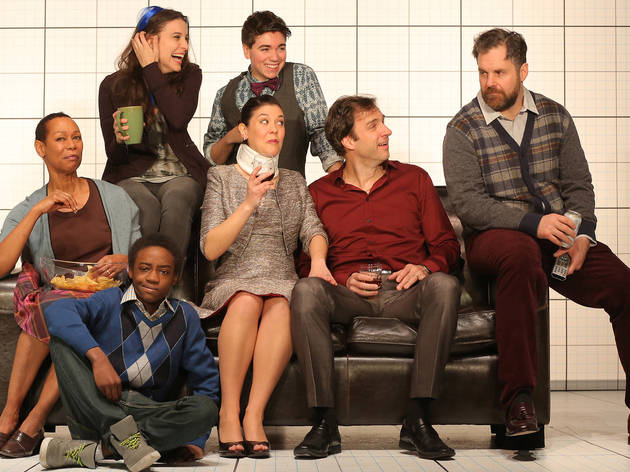 The variations on themes of humanity and technology in British genius Caryl Churchill's collection of vignettes were captured astutely by an ensemble cast of 15 in James Macdonald's expertly calibrated staging. Like a late Chuck Close painting, the piece's specific 57 constituent playlets came together to form a coherent picture larger than any of them could suggest on their own.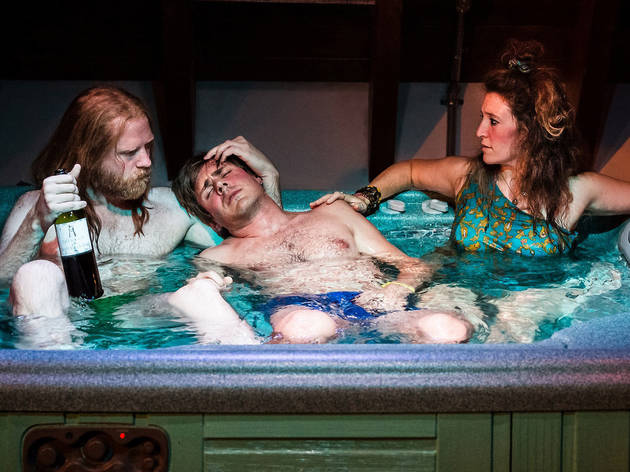 Photograph: Ben Arons
The Debate Society's teasing thriller, starring playwrights Hannah Bos and Paul Thureen as ominous visitors to a 1980s Colorado chalet, turned up the heat so deftly that you barely felt it rising. In Oliver Butler's hilariously well-detailed Ars Nova production (which also featured Peter Friedman and Chris Lowell as the retreat's rich, miserable, oblivious owners), disquiet crept in like a spider.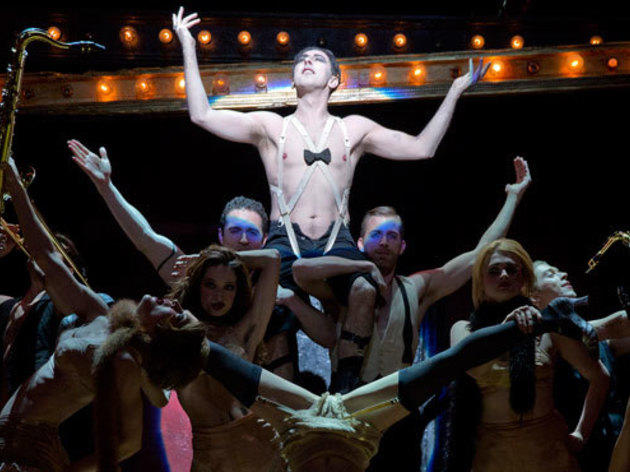 Photograph: Joan Marcus
Sixteen years after it first slapped Broadway in 1998, Sam Mendes and Rob Marshall's revival of Cabaret has returned in all its dread glory. The Kander-Ebb-Masteroff masterpiece remains one of the greatest musicals of all time, from its seedily seductive beginning to its harrowing finale. And the layers of peeling paint accrued to Alan Cumming's Emcee only add to its status as one of the essential star performances of the past two decades.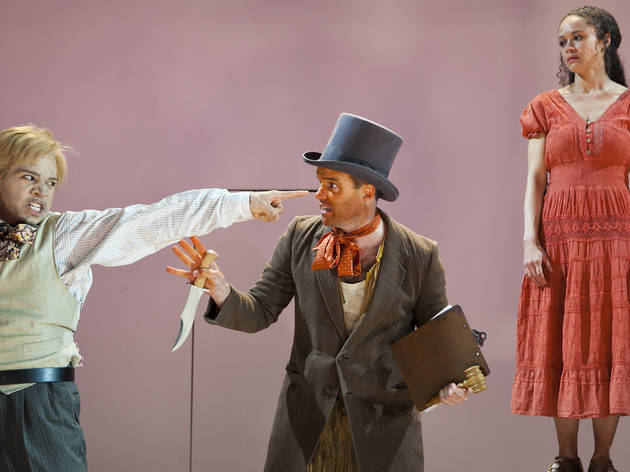 What seemed at first like a cheeky postmodern lark—a modern black playwright's overtly self-conscious rewrite of Dion Boucicault's 1859 racial melodrama
The Octoroon
—acquired staggering tragicomic dimension by the end of Branden Jacobs-Jenkins's thrillingly audacious play. Those who missed Sarah Benson's first-rate staging at Soho Rep will get a second chance to see it at Theater for a New Audience this spring.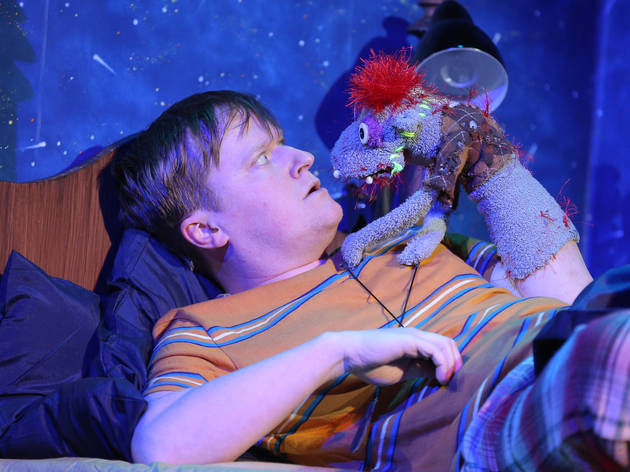 Steven Boyer gave the performance of virtuosic self-possession as a tormented Christian teen with a demonic hand puppet in Robert Askins's moving, brutal and corrosively funny play. After two Off Broadway outings, director Moritz von Stuelpnagel's excellent production is slated to move to Broadway in April, where it will give The Book of Mormon's irreverence a run for its money.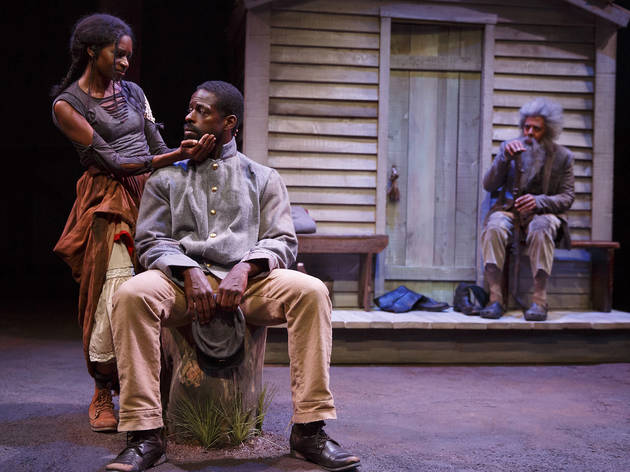 1. Father Comes Home From the Wars (Parts 1, 2 & 3)
Suzan-Lori Parks blends the human, historical and mythic in a gloriously muddy Civil War epic (directed to perfection by Jo Bonney) that colors vividly inside and outside the lines of classical Greek drama. In bold dramatic grammar, it draws from the past even as it shadows forward, in a kind of future perfect progressive tense, to the crises of agency that African-Americans will have been enduring for decades to come.
The worst shows of 2014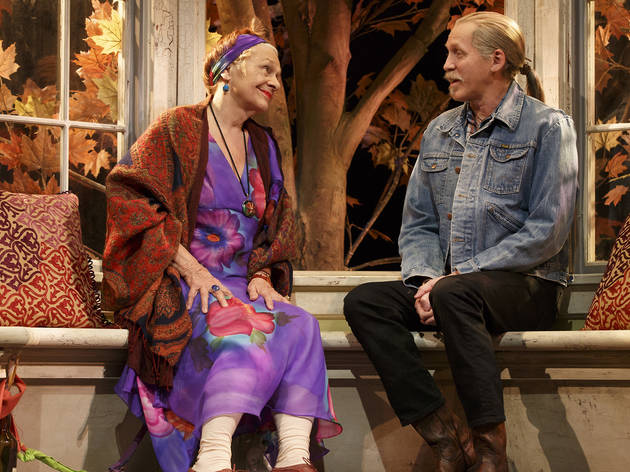 5. The Velocity of Autumn
While there have been worse plays on Broadway than this limp and cliché-filled dramedy about a fiesty old mother and her sad-sack son, few squandered talents as great as Estelle Parsons and Stephen Spinella. The sitcom-y piece was only 90 minutes but felt like it lasted forever, serving as a prime example that big hits in regional theater should not always transfer to NYC.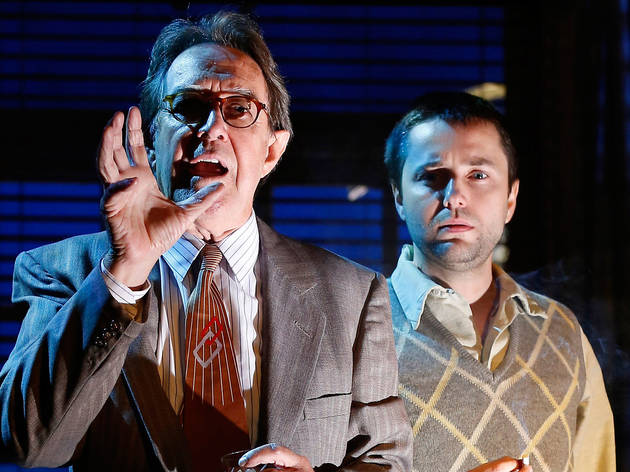 This clumsy look at the struggles between Billy Wilder and Raymond Chandler in creating Double Indemnity did illustrate the difficulty of writing a good script, but not in the way it intended to.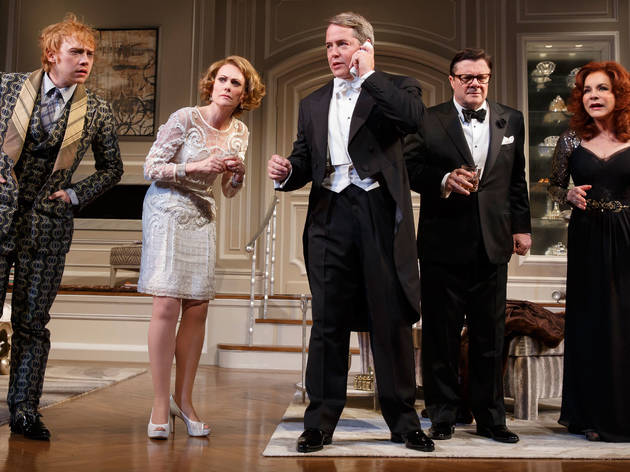 Photograph: Joan Marcus
In a year haunted by the ghosts of Terrence McNally plays past, this star-laden revival groaned the loudest. Even lubricated with tacky modern references, the play's comic machinery creaked like mad, but that didn't stop audiences from flocking to the year's least-deserving hit.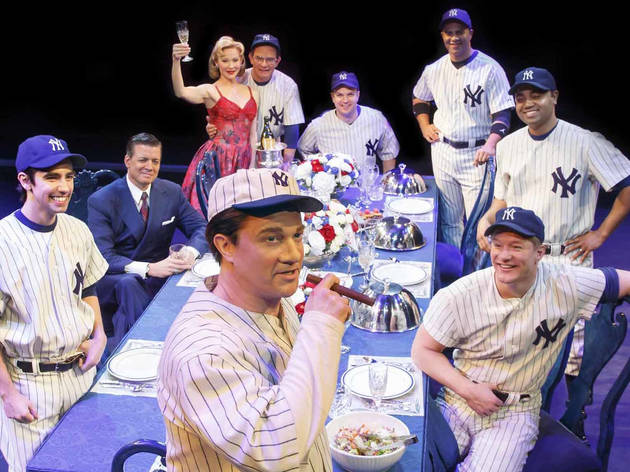 his stumblebum ode to the Yankees struck out when it debuted Off Broadway in 2013, yet some producers thought it could score on Broadway. But neither a cash infusion nor a bigger venue could help Eric Simonson's turkey find its game.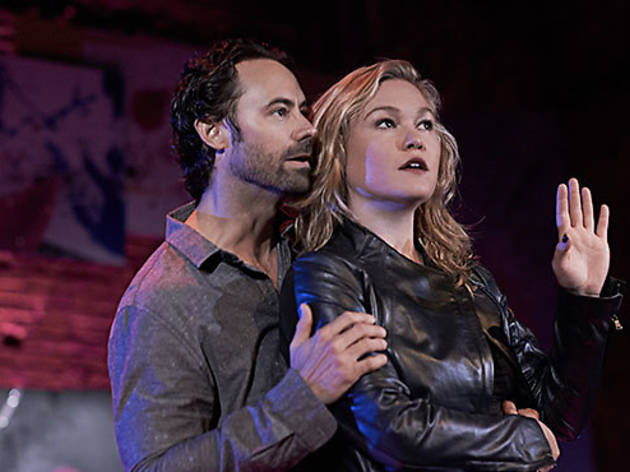 Photograph: Harry Fellows
Maybe in an Off-Off black box, this cloying rom-com with philosophical pretensions would have coasted along. But running commercially Off Broadway with Julia Stiles, it just seemed like a vanity project with two flailing, misdirected actors. Even the program, with a tacky caricature on the cover, was amateur and annoying.