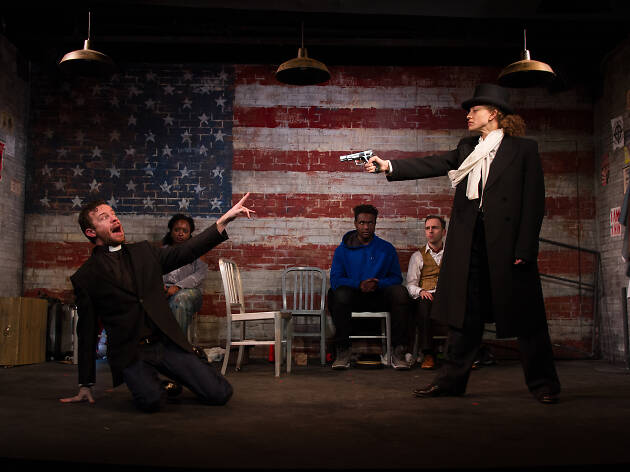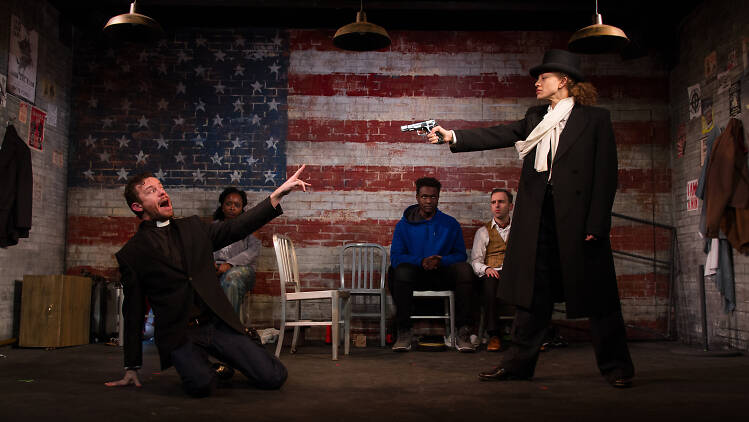 Time Out says
In Ray Yamanouchi's very dark comedy, set in a cockeyed version of the antebellum South, a light-skinned woman poses as a white male slaver and tries to escape to Pennsylvania with her husband—but gets derailed by various whites along the way. Axel Avin Jr. directs the premiere, which whooshes by in a taut 75 minutes and features exceptionally committed acting from a cast of five: Danie Steel, Martin K. Lewis, Sydney Cole Alexander, Hunter Canning and the remarkable Alex Herrald as a hard-drinking, fast-talking plantation owner.
Details
Rating Breakdown
5 star:

1

4 star:

0

3 star:

0

2 star:

0

1 star:

0
Great production, great performances, provocative new show. Have seen a couple things from New Light Theatre and they've been pretty darn good. The theatre it's at is intimate and fits the show precisely.
Alex Herrald gave a miraculous performance, and even though every single actor in this powerful must-see, truth-telling play was riveting and unquestionably talented, I would (NO, I WILL) go back to see it again because of his haunting portrayal of a plantation owner done so credibly that it is frightening. The seething evil beneath his skin oozes out into the audience and chokes like a snake.
I will look for this actor in the future. Consider also the difficulty of delivering convoluted rapid- fire lines without loosening his grip on the audience for a second. Again, although EVERYONE was amazing. Thank you, thank you, thank you. And thanks to Yamanouchi for bringing to the stage the truth about continuous, fierce resistance by Afro-American slaves whose inner power , bravery and dignity contributed to the socio-political conditions that eventuated abolition of slavery. Every white person should see this play. This old white man is going to see it again, and take a friend.
This theater always seems to have the best drama going around town, and I go to the theater (Off-off, please) twice a week.