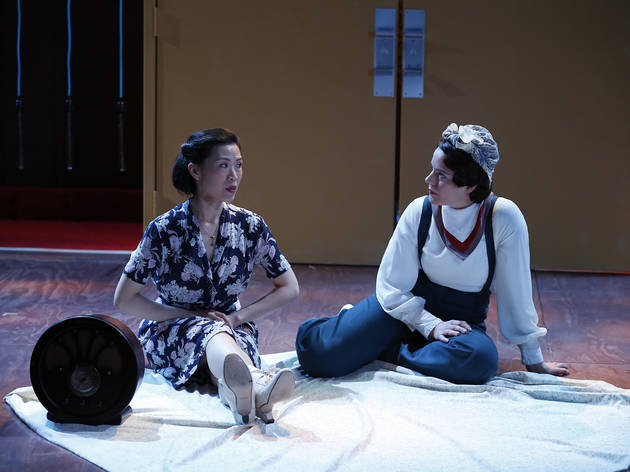 1/6
Photograph: Carol Rosegg
The Architecture of Becoming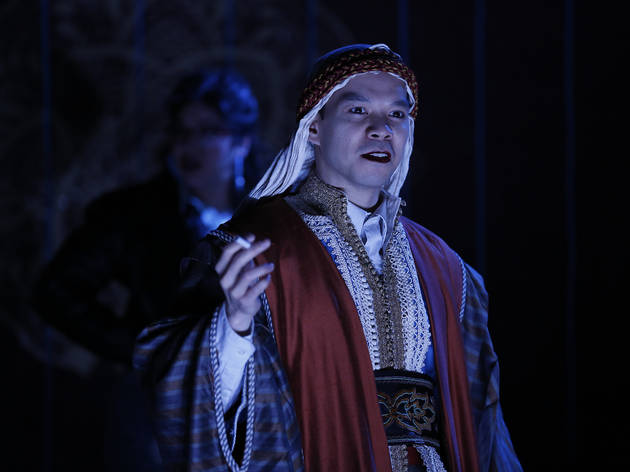 2/6
Photograph: Carol Rosegg
The Architecture of Becoming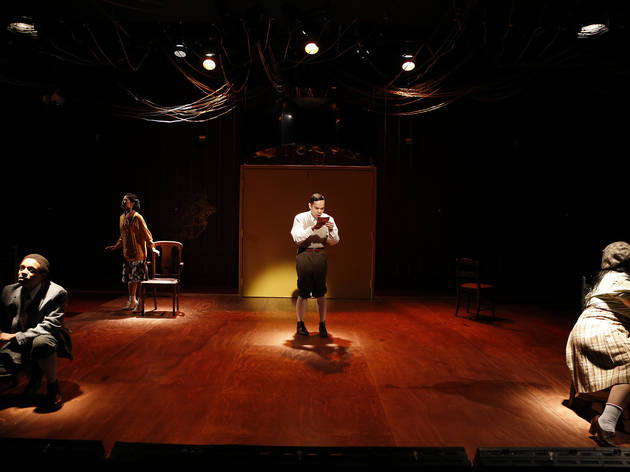 3/6
Photograph: Carol Rosegg
The Architecture of Becoming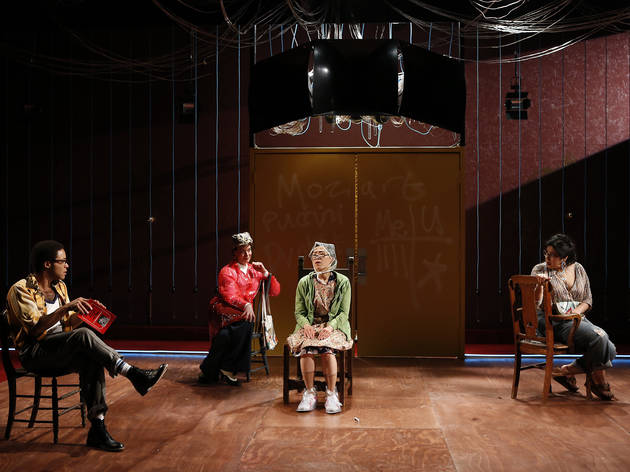 4/6
Photograph: Carol Rosegg
The Architecture of Becoming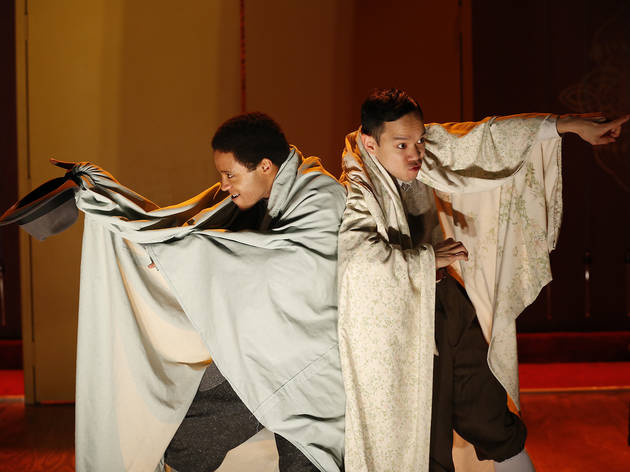 5/6
Photograph: Carol Rosegg
The Architecture of Becoming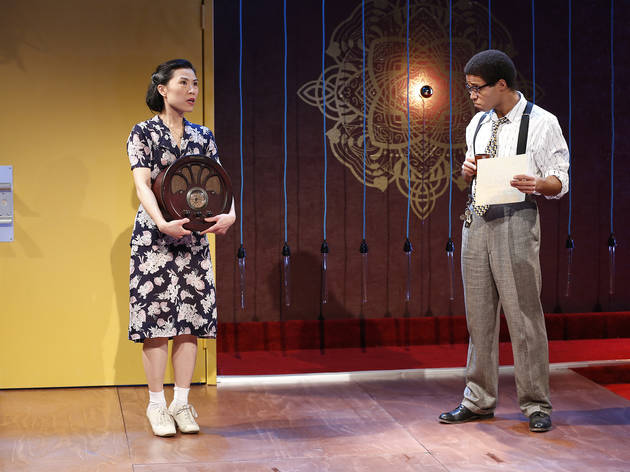 6/6
Photograph: Carol Rosegg
The Architecture of Becoming
The Architecture of Becoming. New York City Center Stage II (see Off Broadway). By Kara Lee Corthron, Sarah Gancher, Virginia Grise, Dipika Guha and Lauren Yee. Directed by Elena Araoz, Lydia Fort and Lauren Keating. With ensemble cast. Running time: 1hr 25mins. No intermission.
The Architecture of Becoming: In brief
Five playwrights (including Lauren Yee and Kara Lee Corthron) team up with three directors to limn the complicated history of City Center—and its unusual Moorish Revival design—in this Women's Project Theater premiere.
The Architecture of Becoming: Theater review by Helen Shaw
You can feel City Center bearing down on you in The Architecture of Becoming, the latest haphazard multi-author piece from the Women's Project. The Project's basement venue has never felt so basementy: Justin Townsend's magical-realist set—speakers on glamorously carpeted walls—makes things seem heavier; we're suffocated by whispers and supersaturated color. Occasionally it's thrilling, as though we're trapped under a breathing beast. But ultimately the confusion of voices stifles the work itself.
As with the Project's other communally created piece, We Play for the Gods, too many imaginations muffle mythology. Tasked with crafting stories based on City Center's history and its Moorish Revival architecture, the playwrights steer toward mythopoetic romances—a WWII-era Japanese cleaner-actress-émigré (Vanessa Kai) and a fishmonger (Danielle Skraastad), a beat-boxing Bronxite (Christopher Livingston) and an opera-singing ghost. Several actors wrestle loveliness from confusing texts (Kara Lee Corthron's rapper scenes particularly grate), but these are glimmers only. Talented artists are clearly trying hard here, but in radically changing the theatrical rules, the Project undercuts them; the commission itself closes in, keeping them from their best work.—Theater review by Helen Shaw
THE BOTTOM LINE This spotlight does not flatter City Center.