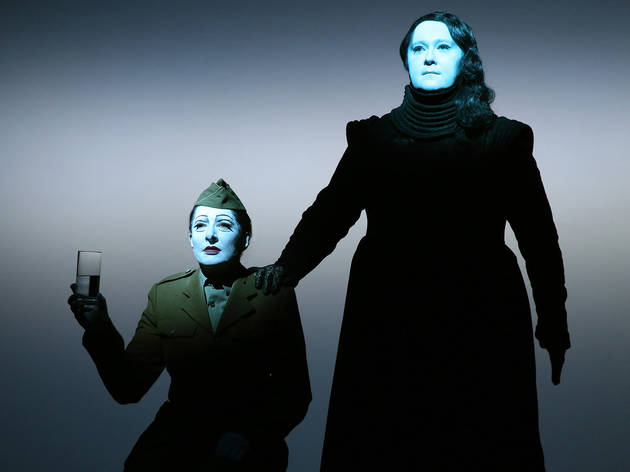 1/5
Photograph: Joan Marcus
The Life and Death of Marina Abramovic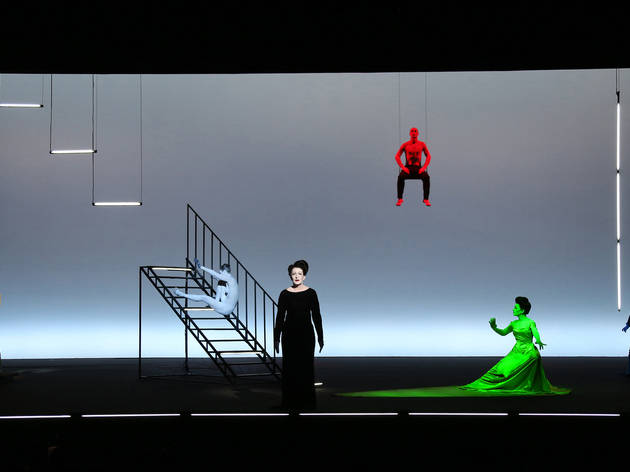 2/5
Photograph: Joan Marcus
The Life and Death of Marina Abramovic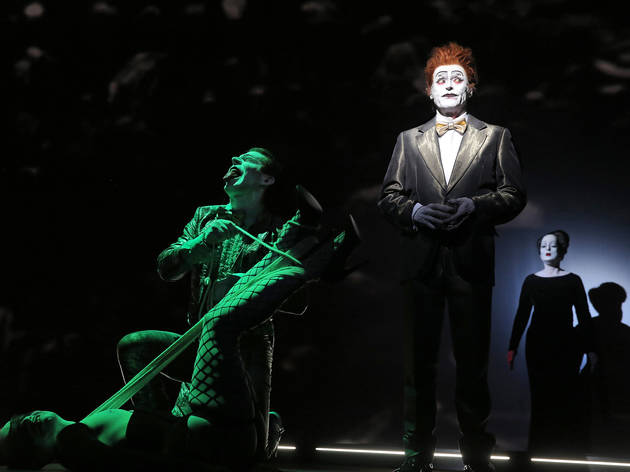 3/5
Photograph: Joan Marcus
The Life and Death of Marina Abramovic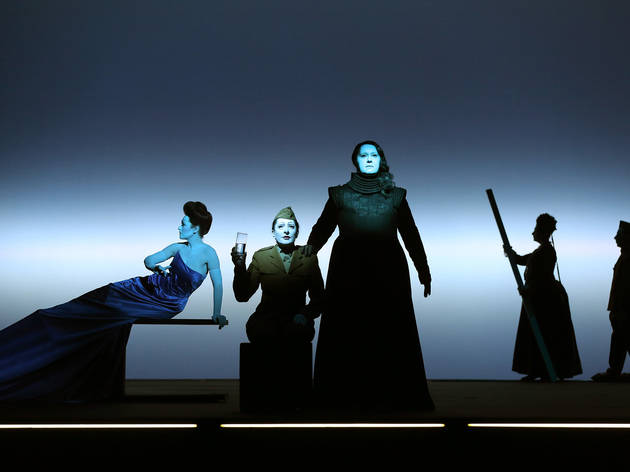 4/5
Photograph: Joan Marcus
The Life and Death of Marina Abramovic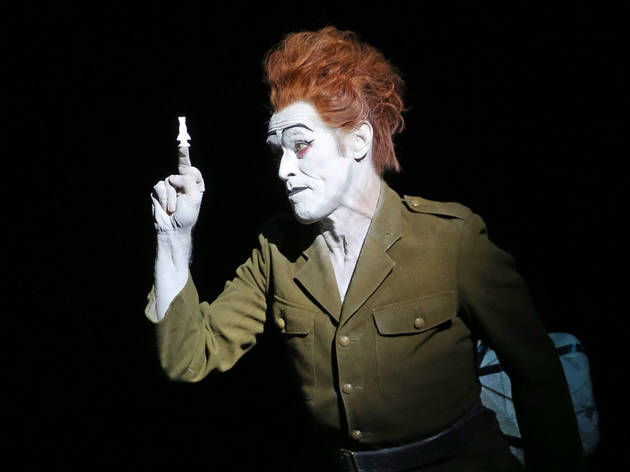 5/5
Photograph: Joan Marcus
The Life and Death of Marina Abramovic
The Life and Death of Marina Abramović. Park Avenue Armory (see Off Broadway). Conceived, designed and directed by Robert Wilson. With Willem Dafoe, Antony, Abramović. Running time: 2hrs 40mins. One intermission.
The Life and Death of Marina Abramović: in brief
Legendary director Robert Wilson's music-theater hybrid, which follows the life and work of avant-garde performance artist Marina Abramović, gets its U.S. premiere. The artist stars in the production alongside actor Willem Dafoe; the piece covers Abramović's life from her Yugoslavian childhood through her rise to prominence in the American art world.
The Life and Death of Marina Abramović: review by David Cote
Throughout a long and exceedingly well-publicized career, performance artist Marina Abramović has endured a lot of pain. She famously carved a star into her abdomen. She rhythmically stabbed her fingers with a knife for an hour. She ate a whole raw onion. As part of a 2010 retrospective at the Museum of Modern Art, Abramović sat motionless for more than 700 hours, staring into the eyes of strangers (mental torture). But she has now surpassed this doleful litany of masochism…by submitting to the directorial vision of Robert Wilson. In The Life and Death of Marina Abramović, two global art stars collide in the heavens, showering us mortals with a rain of theatrical stimuli both glamorous and tedious, a spectacle of mutual subversion that is strictly for the fans.
Visually, there's little here to surprise anyone who has seen Wilson's state-funded, factory-like output over the past dozen years: the static performers in whiteface grimacing or silently screaming against vast fields of color and shadow. Bewigged in a cherry-red, Heat Miser mop, Willem Dafoe acts as biographical MC, reeling off major dates and landmarks in Abramović's life in a cheesy Eastern European accent. The artist enters playing her own mother, a harridan who seems to have instilled a fathomless reservoir of rage and self-doubt in her daughter.
Wilson assaults us with amplified voice and sound effects, sometimes repeating phrases to exhausting effect. The ethereal, mono-named tenor Antony appears now and then to sing beguiling, dreamy tunes that are the best part of the show. Otherwise, you'd need to have a fanatical appreciation of the artists involved not to find the two-and-a-half-hour event overlong and often pointlessly opaque and trivial. Do we really need to hear Abramović grousing about her ex-lovers? But then, to call Abramović narcissistic, or Wilson pretentious, is a bit like saying Richard Serra likes to work with metal. Pain may be universal, but everyone has a different threshold.—Theater review by David Cote
Follow David Cote on Twitter: @davidcote
Ticket Offers from Time Out New York
Looking for tickets to a Broadway or Off Broadway show? Time Out Offers brings you terrific discounts on tickets to the latest New York theater. Want even more ideas? Check out Time Out New York's complete listings of Broadway, Off Broadway and Off-Off Broadway shows, and browse all available tickets.
Rating Breakdown
5 star:

0

4 star:

0

3 star:

0

2 star:

1

1 star:

0
Two stars for some evocative stage pictures and for some really high-quality fog in act two. But otherwise, it was a test of patience that didn't so much illuminate Abramovic. Rather, it bronzed her.