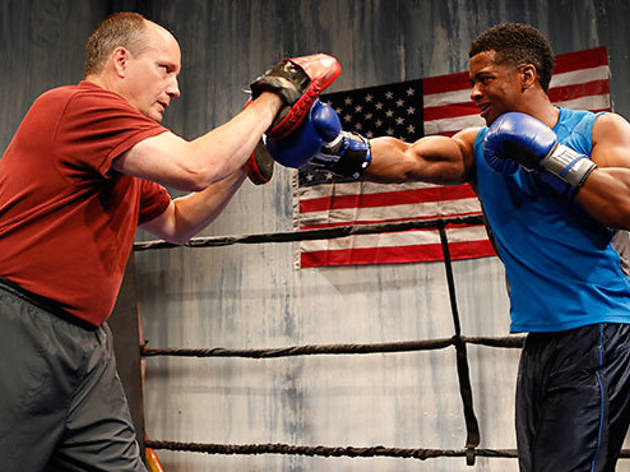 1/6
Photograph: Carol Rosegg
The Opponent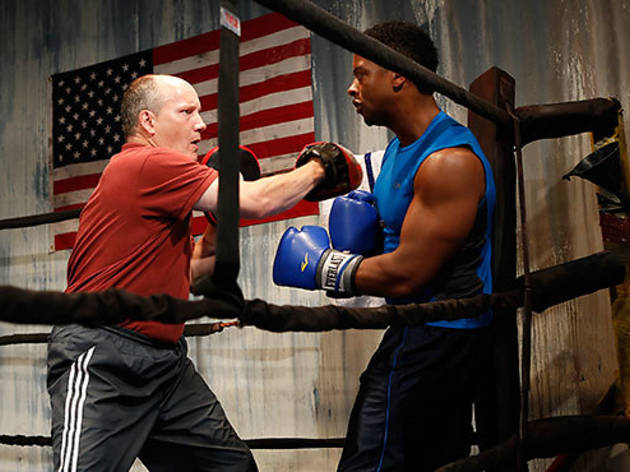 2/6
Photograph: Carol Rosegg
The Opponent
3/6
Photograph: Carol Rosegg
The Opponent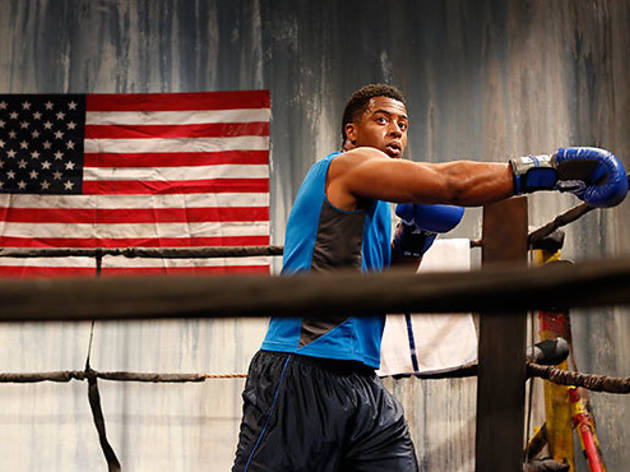 4/6
Photograph: Carol Rosegg
The Opponent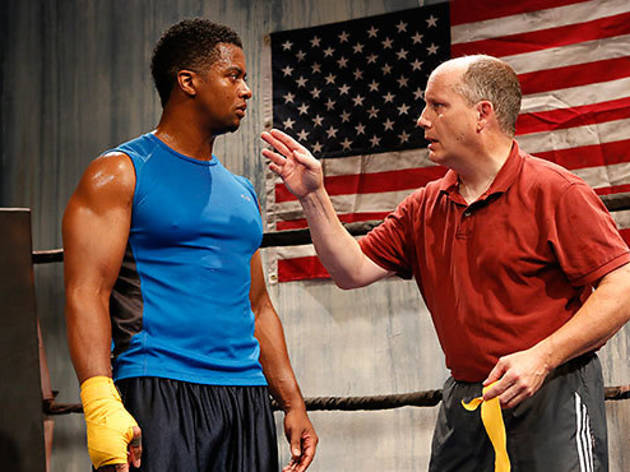 5/6
Photograph: Carol Rosegg
The Opponent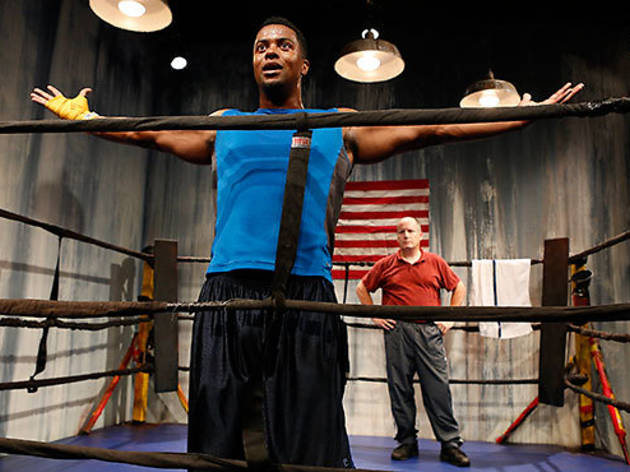 6/6
Photograph: Carol Rosegg
The Opponent
The Opponent. 59E59 (see Off Broadway). By Brett Neveu. Directed by Karen Kessler. With Guy Van Swearingen, Kamal Angelo Bolden. Running time: 1hr 40mins. One intermission.
The Opponent: In brief
Kamal Angelo Bolden and Guy Van Swearingen reprise their 2012 Chicago roles as a young boxer and a small-gym owner, respectively, in the NYC debut of an acclaimed two-fister by Brett Neveu, directed by Karen Kessler for A Red Orchid Theatre.
The Opponent: Theater review by Christopher Kompanek
Despite all the sparring that happens in the ring of a rundown boxing gym in small-town Louisiana, it's the verbal jabs that leave a lasting sting in Brett Neveu's intermittently absorbing two-hander, The Opponent. Grand ambitions and faded dreams make for formidable foes as stout, middle-aged former boxer Tre (Van Swearingen) prepares a young athlete, Donell (Bolden), for the fight of his life. Tre's own career-defining match hangs heavy in his mind, influencing advice he doles out between punches.
The past and present become increasingly tangled as sentence fragments fly furiously between the two men, words inextricably connected to the physicality of the training. While this is occasionally thrilling, especially in the second act when both the teacher's and student's failures are ripped bare in a wrenching climax, it mostly feels like too much talk and not enough action, a common pitfall of two-character plays. At least Bolden and Swearingen's kinetic performances under Karen Kessler's direction sustain momentum throughout.—Theater review by Christopher Kompanek
THE BOTTOM LINE This pugilistic two-hander doesn't deliver a KO.