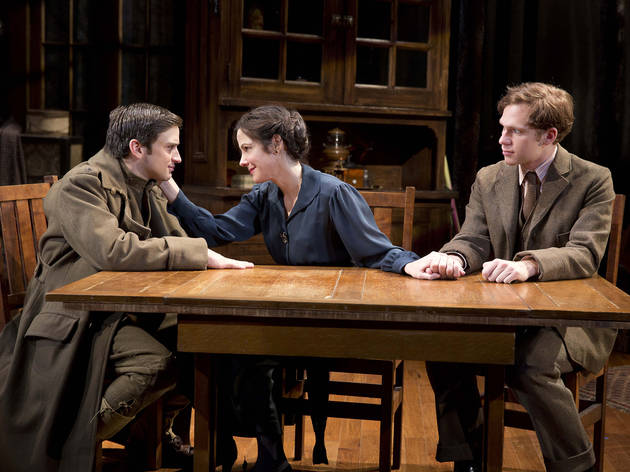 1/6
Photograph: Joan Marcus
The Snow Geese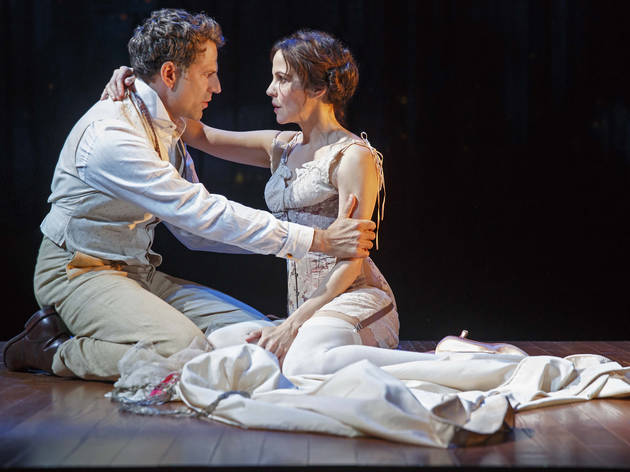 2/6
Photograph: Joan Marcus
The Snow Geese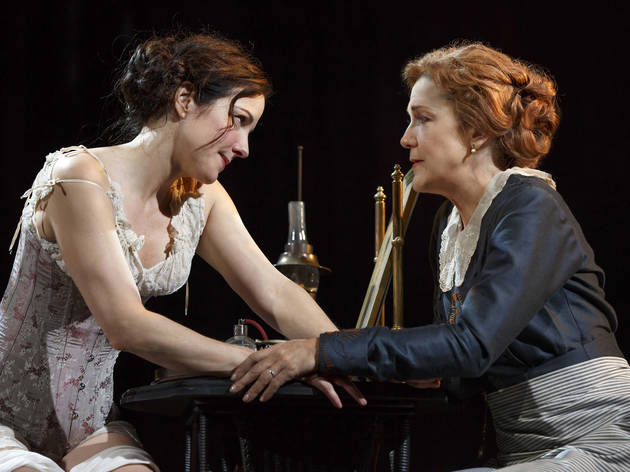 3/6
Photograph: Joan Marcus
The Snow Geese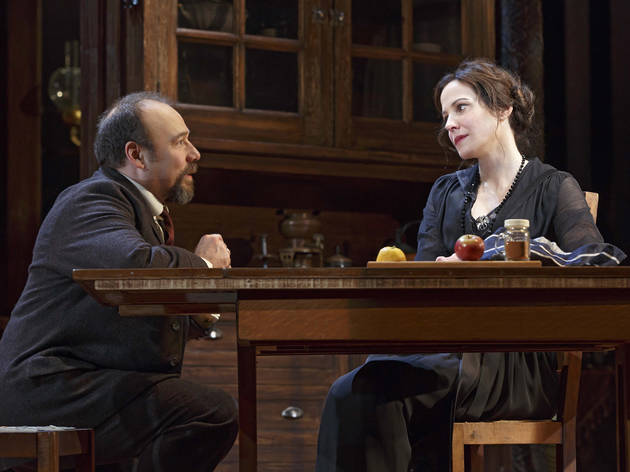 4/6
Photograph: Joan Marcus
The Snow Geese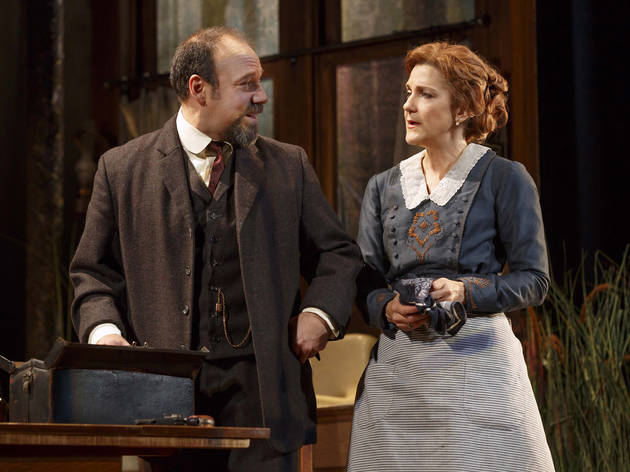 5/6
Photograph: Joan Marcus
The Snow Geese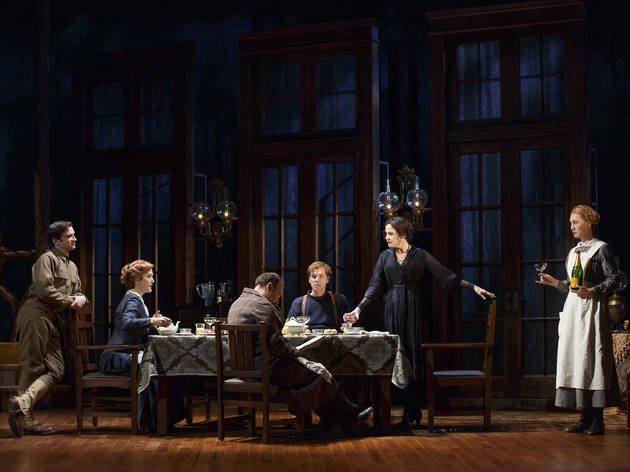 6/6
Photograph: Joan Marcus
The Snow Geese
The Snow Geese. Samuel J. Friedman Theatre (see Broadway). By Sharr White. Directed by Daniel Sullivan. With Mary-Louise Parker, Danny Burstein, Victoria Clark. Running time: 2hrs 5mins. One intermission.
The Snow Geese: in brief
Daniel Sullivan, who turns smart new plays into Pulitzer magnets, stages this period piece by Sharr White (The Other Place). Mary-Louise Parker plays a widow during World War I who must manage domestic broils as foreign ones loom. The cast includes Victoria Clark and Danny Burstein.
The Snow Geese: theater review by Adam Feldman
Sharr White's last play at MTC, The Other Place, was a knockoff of Wit and Proof; his new one is inspired by Ibsen and Chekhov, to similarly uninspired effect. Set in an upstate hunting lodge in 1917, The Snow Geese tracks the decaying fortune of the privileged Gaesling family as it falls from gracious living. The dissolute father (Christopher Innvar) has died suddenly, leaving an indebted and discombobulated widow, Elizabeth (a wispy Parker), and two sons: callow Duncan (Evan Jonigkeit), bred for social climbing, and resentful Arnold (Brian Cross). Joining them are Elizabeth's pious sister (Clark) and her husband (the very fine Burstein), a German-American doctor driven from his practice by prejudice as America prepares for World War I. Finally, there is their maid (Jessica Love), a Polish refugee who serves to implicitly hashtag everything else with #firstworldproblems.
While The Snow Geese inherits some of the less appealing aspects of 19th-century dramas—lengthy exposition, laborious bird metaphors—it does not share those works' depth of feeling or insight. And the play, intent on modern resonance, often feels jarringly, unevenly contemporary. (Someone calls the Great War "a bloody shit show.") It's a pretty but unsatisfying meal, undercooked and overstuffed.—Theater review by Adam Feldman
THE BOTTOM LINE White's pseudo–Cherry Orchard doesn't take root.
Follow Adam Feldman on Twitter: @FeldmanAdam
Ticket Offers from Time Out New York
Looking for tickets to a Broadway or Off Broadway show? Time Out Offers brings you terrific discounts on tickets to the latest New York theater. Want even more ideas? Check out Time Out New York's complete listings of Broadway, Off Broadway and Off-Off Broadway shows, and browse all available tickets.