1/7
2/7
3/7
4/7
5/7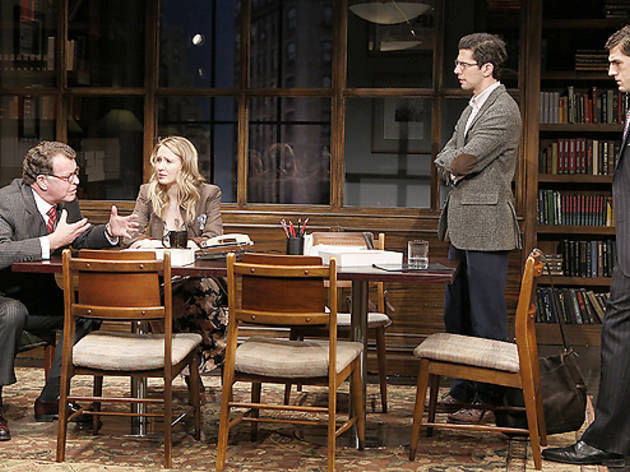 6/7
Photograph: Carol Rosegg
The Substance of Fire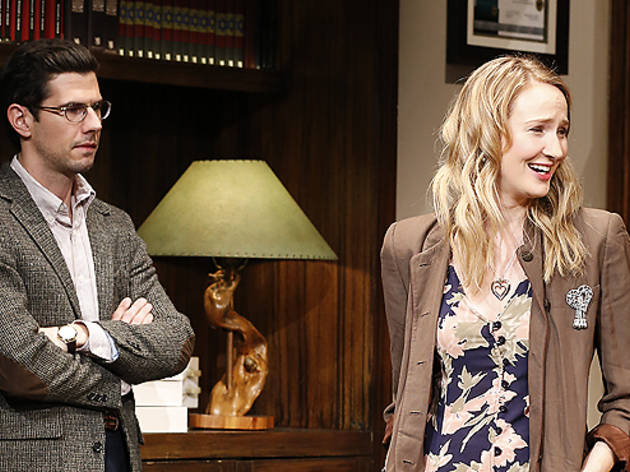 7/7
Photograph: Carol Rosegg
The Substance of Fire
The Substance of Fire. Second Stage Theatre (see Off Broadway). By Jon Robin Baitz. Directed by Trip Cullman. With ensemble cast. Running time: 2hrs 5mins. One intermission.
The Substance of Fire: In brief
John Noble (Fringe, Sleepy Hollow) plays the stubborn paterfamilias of a family publishing firm in this revival of Jon Robin Baitz's popular 1991 drama. Trip Cullman directs for Second Stage; the cast also includes Charlayne Woodard and—as Noble's recalcitrant adult children—Halley Feiffer, Daniel Eric Gold and Carter Hudson.
The Substance of Fire: Theater review by David Cote
Character actor Ron Rifkin enjoyed a renaissance 23 years ago when Jon Robin Baitz's The Substance of Fire opened to admiring reviews. I doubt that John Noble (of Fox's Fringe) will get the same career bump from the current revival. That's not a knock on the Australian stage veteran's fine, peppery turn. It's just that Baitz's early hit (he was 29 then) now seems a period piece instead of the roar of a new voice.
The book-world concerns of the first act sound downright quaint today, as Kindles and tanking sales hasten the death of printed material. It's 1987 and Isaac Geldhart (Noble), Holocaust survivor and publishing lion, refuses to change with the times, opting to release multivolume chronicles of Nazi atrocities rather than popular fiction. His children—TV actor Sarah (Halley Feiffer), college professor Martin (Daniel Eric Gold) and executive Aaron (Carter Hudson)—struggle with their intransigent, acid-tongued father, forcing a shift of loyalties and shares in the family firm.
The second act jumps ahead three years and introduces a surprise character and a secret agenda, marking Fire as a play whose young author wanted to keep us on our toes. But the result feels disjointed and twisty for its own sake—despite yards of witty lines and literary references. The flame still burns, just not as brightly.—Theater review by David Cote
THE BOTTOM LINE Baitz's bookish drama is a decent if dusty read.
Follow David Cote on Twitter: @davidcote