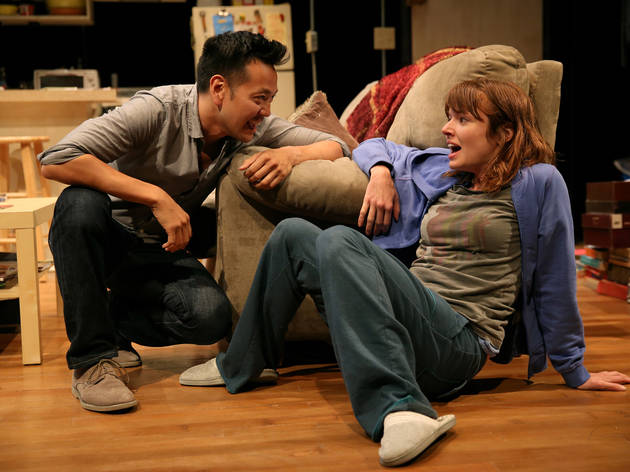 1/5
Photograph: Joan Marcus
The Tutors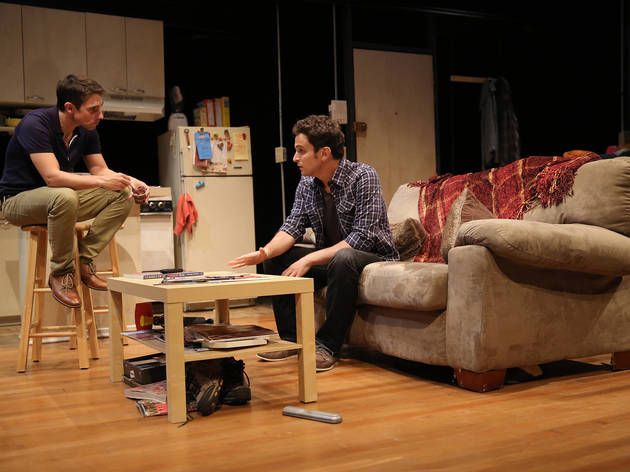 2/5
Photograph: Joan Marcus
The Tutors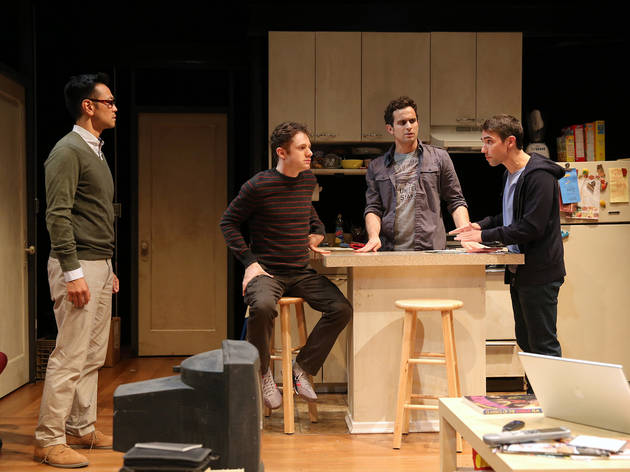 3/5
Photograph: Joan Marcus
The Tutors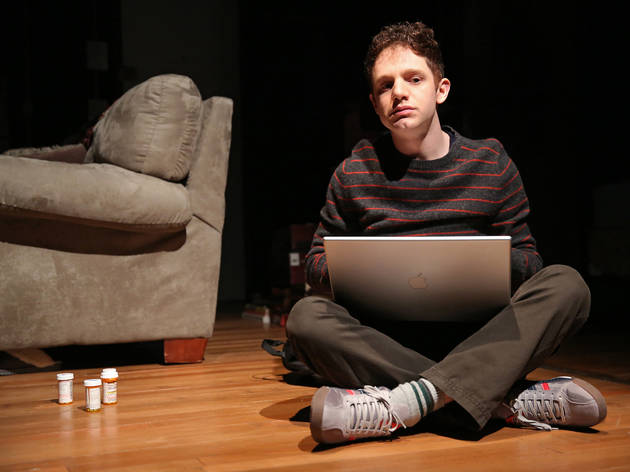 4/5
Photograph: Joan Marcus
The Tutors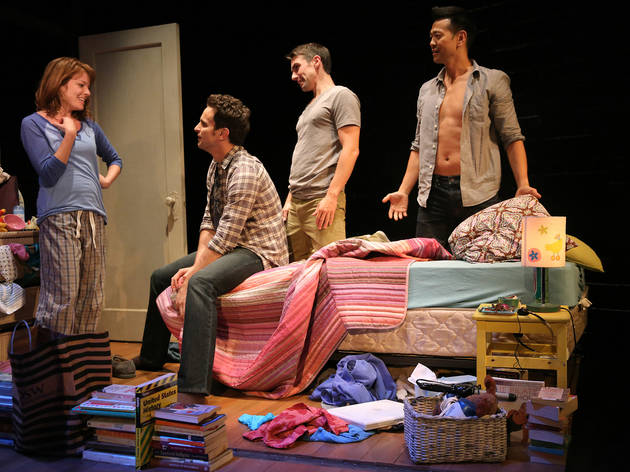 5/5
Photograph: Joan Marcus
The Tutors
The Tutors. McGinn/Cazale Theatre (Off Broadway). By Erica Lipez. Dir. Thomas Kail. With ensemble cast. 2hrs. One intermission.
The Tutors plot synopsis:
Three roommates struggle to maintain a failing web enterprise in the premiere of Erica Lipez's play, part of Second Stage's annual summer Uptown series.
The Tutors theater review:
Now in its tenth season, Second Stage's Uptown series provides a useful illustration of the learning curve for playwrights. For every fully fledged offering it has presented (Adam Bock's Swimming in the Shallows, Leslye Headland's Bachelorette), at least two or three have seemed untimely ripped from the incubator. Erica Lipez's The Tutors belongs in this second tier. Set in 2007, the play centers on a trio of roommates and former college friends whose social-networking website—burdened with the amusingly lousy name joinme2u.com—is being eclipsed by the rising power of Facebook. The extroverted Joe (Matt Dellapina) is the only one of the three who has a nonvirtual social life outside their shabby apartment, while Toby (Keith Nobbs) and Heidi (Aubrey Dollar) do most of the work in running and maintaining their sinking enterprise. To make money on the side, Joe and Toby tutor privileged kids, including a bratty prep-school misfit, Milo (Chris Perfetti); Heidi edits admissions essays, and hallucinates a romance with a Chinese client named Kwan (Louis Ozawa Changchien).
Lipez is apparently intent on exploring the growing gulf between real and fantasized connections, but those she depicts are merely implausible. And Thomas Kail's direction highlights the obvious to detrimental effect. The supposedly charismatic Joe is so loutish throughout that his friends' affection for him—in Toby's case, a longtime crush—is less sad than baffling; only Perfetti, in a part stitched out of poor-little-rich-kid clichés, is consistently engaging. As the others move doggedly through the play's contrivances, it's hard to feel anything for them but impatience.—Theater review by Adam Feldman
Follow Adam Feldman on Twitter: @FeldmanAdam
Ticket Offers from Time Out New York
Looking for tickets to a Broadway or Off Broadway show? Time Out Offers brings you terrific discounts on tickets to the latest New York theater. Want even more ideas? Check out Time Out New York's complete listings of Broadway, Off Broadway and Off-Off Broadway shows, and browse all available tickets.