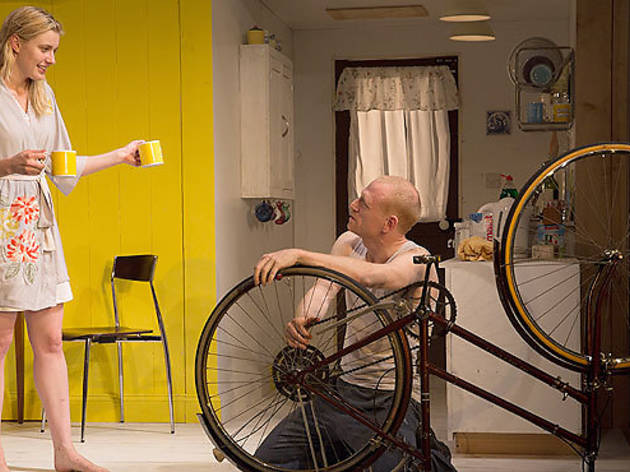 1/6
Photograph: Matthew Murphy
The Village Bike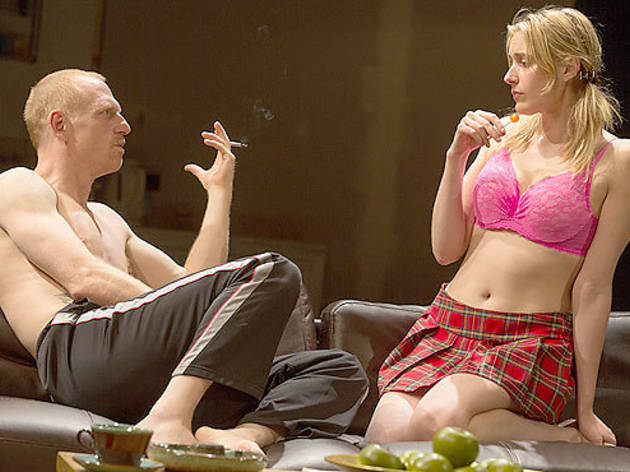 2/6
Photograph: Matthew Murphy
The Village Bike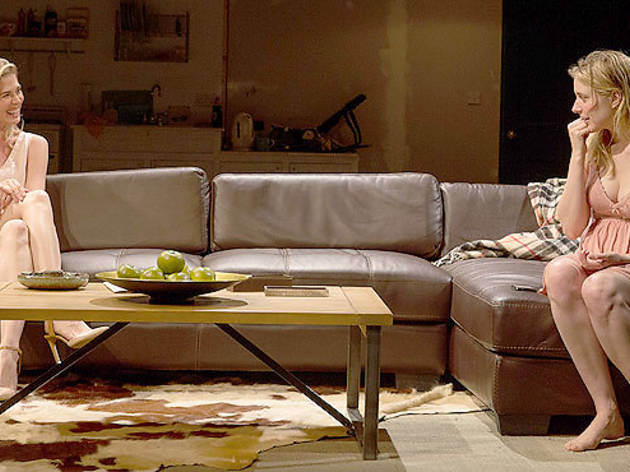 3/6
Photograph: Matthew Murphy
The Village Bike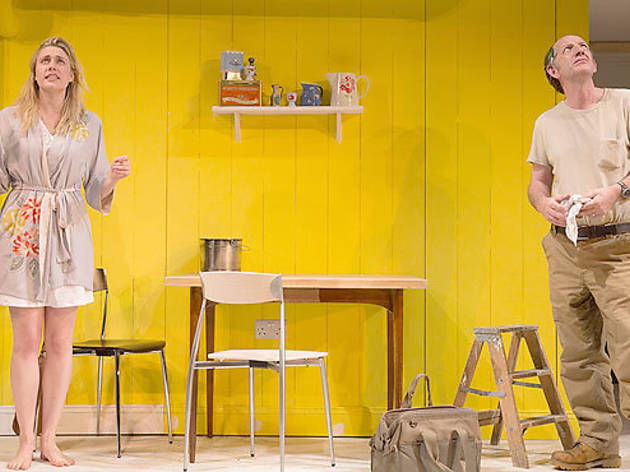 4/6
Photograph: Matthew Murphy
The Village Bike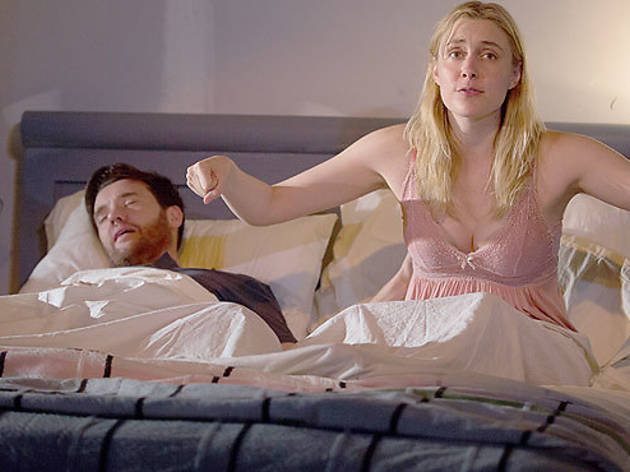 5/6
Photograph: Matthew Murphy
The Village Bike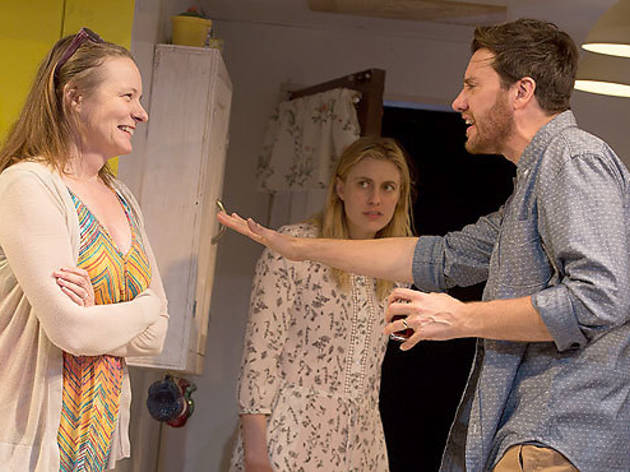 6/6
Photograph: Matthew Murphy
The Village Bike
The Village Bike. Lucille Lortel Theatre (see Off Broadway). By Penelope Skinner. Directed by Sam Gold. With Greta Gerwig, Scott Shepherd, Jason Butler Harner. Running time: 2hrs 15mins. One intermission.
The Village Bike: In brief
Mumblecore icon Greta Gerwig makes her stage debut as a mother-to-be who learns that sexual wheeling is rarely free, in the U.S. premiere of Penelope Skinner's well-received English comedy. Rising-star director Sam Gold steers the production for MCC Theater.
The Village Bike: Theater review by Adam Feldman
Becky (Gerwig) longs to get on a bike; more urgently, she longs to get off. A seemingly respectable schoolteacher, she has moved to a quaint English village with her doting but undersexed husband, John (Harner), who gently mansplains away her raging libido as a symptom of her early-stage pregnancy. The summer heat swelters, and the banging of the old pipes in their cottage drives her bonkers, like the alarm on some devilish biological clock. Enter, to sell her a bicycle, a man with the bodice-ripper–ready name of Oliver Hardcastle (a coolly charismatic Shepherd): too big for the tight britches he's wearing for a role in a local pageant, and looking like a brigand out of one of the porn flicks she's turned to for release. As cocky as John is namby-pamby, he promises to take her for a ride—but can she handle him?
Penelope Skinner's play, mounted commandingly by Sam Gold for MCC Theater, is like The Bridges of Madison County getting hate-fucked by 50 Shades of Grey. What starts as middle-class marital comedy veers into rougher and rougher terrain; comic double entendres grow unpleasantly literal as, with dark humor and merciless candor, Skinner peels off Becky's dignity. In the second act, Laura Jellinek's ingeniously modular set, which begins in a rather confusing cramp, opens up—in the service of freedom or emptiness, or both—into a wide expanse, with the black oasis of Oliver's leather couch at the center.
Gold's terrific cast includes Max Baker as a lonely plumber, Cara Seymour as a desperately chatty neighbor and Lucy Owen as Oliver's elegant wife. But it's the shifting interplay of Gerwig's malleable softnesss and Shepherd's brutal ease that keeps the play continually surprising. Just when you think you can see The Village Bike's plot wheels turning, they come off altogether.—Theater review by Adam Feldman
THE BOTTOM LINE Skinner shines a hard light on lust and domesticity.
Follow Adam Feldman on Twitter: @FeldmanAdam