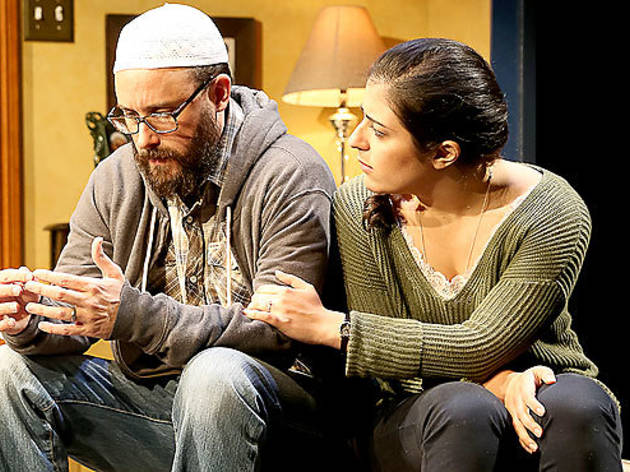 1/8
Photograph: Erin Baiano
The Who & The What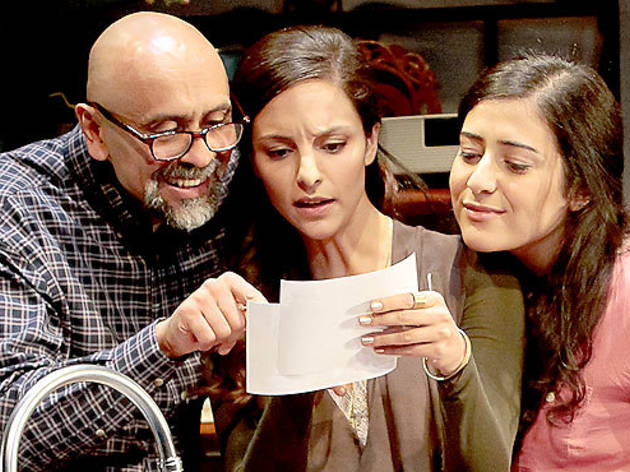 2/8
Photograph: Erin Baiano
The Who & The What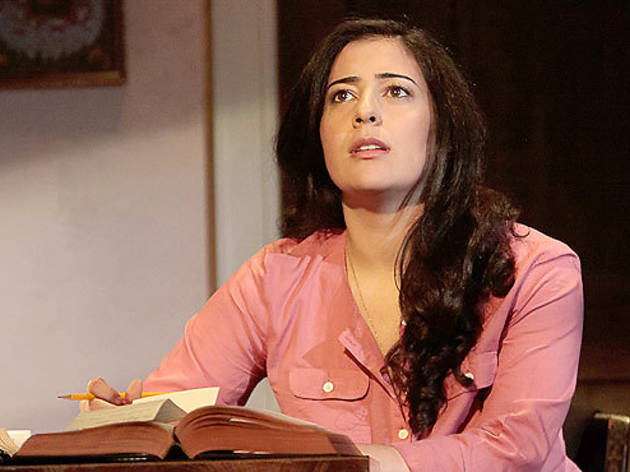 3/8
Photograph: Erin Baiano
The Who & The What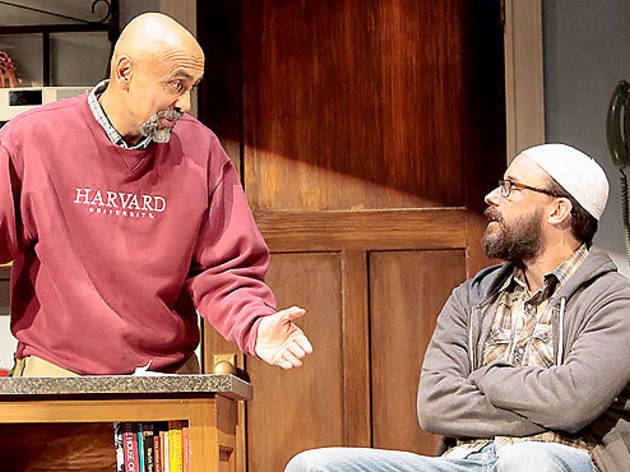 4/8
Photograph: Erin Baiano
The Who & The What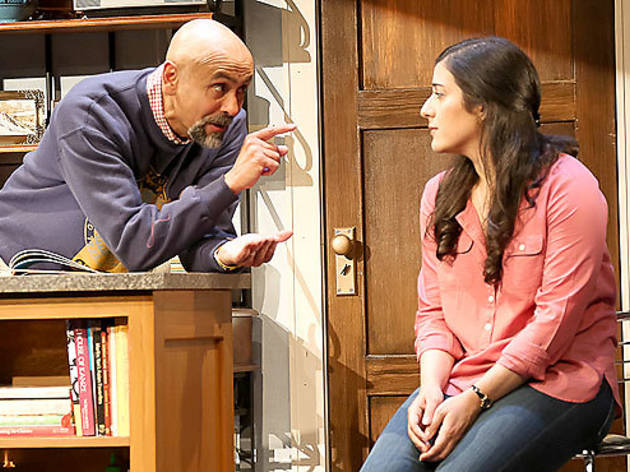 5/8
Photograph: Erin Baiano
The Who & The What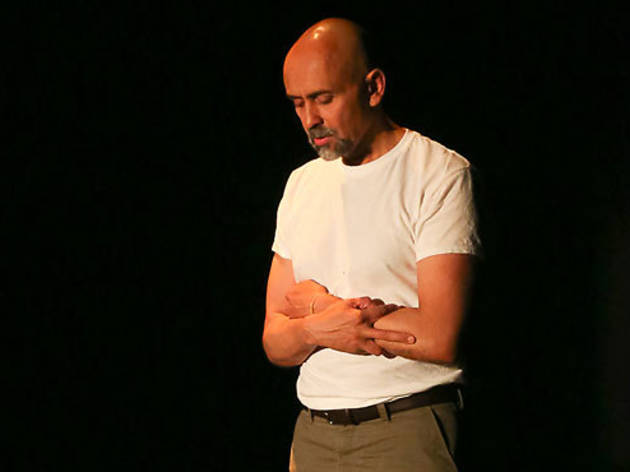 6/8
Photograph: Erin Baiano
The Who & The What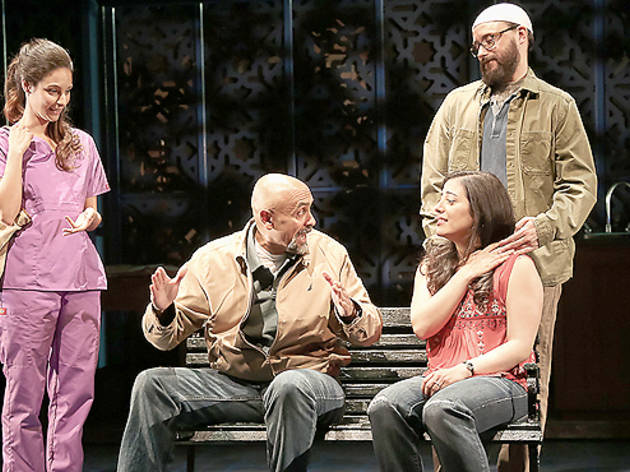 7/8
Photograph: Erin Baiano
The Who & The What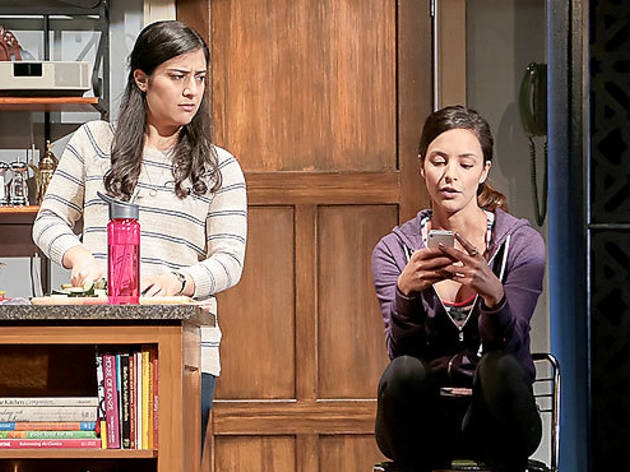 8/8
Photograph: Erin Baiano
The Who & The What
The Who & The What. Claire Tow Theater (see Off Broadway). By Ayad Akhtar. Directed by Kimberly Senior. With ensemble cast. Running time: 1hr 50mins. One intermission.
The Who & The What: In brief
Ayad Akhtar's Disgraced probed sensitive areas of East-West relations. Don't think the Arab-American writer is done with culture clashes: His new piece is about a Pakistani-American writer trying to please her traditional family. Kimberly Senior directs.
The Who & The What: Theater review by Adam Feldman
On her first date with Eli (Greg Keller), Zarina (Nadine Malouf) tells him that she's writing a novel about "gender politics." He replies: "And then what happens?" It's a smart exchange, and it cuts to the core of both the subject and the problem of Ayad Akhtar's The Who & The What. Zarina is a Harvard-educated woman from a traditional Pakistani-American family in Atlanta; her proud father, Afzal (an animated Bernard White), owns a successful cab company and is bent on finding her a suitable husband. (It is he who, through a website called muslimlove.com, has arranged her meeting with Eli, a white convert who runs a civic-minded mosque.) But Zarina chafes at the obedience expected of good Muslim girls, and her book depicts the Prophet Muhammad not as a conceptual ideal but as a real man wrestling with faults and desires, some of them erotic.
Akhtar, who won a Pulitzer Prize last year for Disgraced, wants to depict multiple struggles within modern American Islam—between generations, sexes, degrees of orthodoxy—and The Who & The What serves as an effective primer in that regard. But its characters, including Zarina's more conventional younger sister (Tala Ashe), get little room to breathe within Akhtar's schema. Most of the writing, especially in the first act, seems largely mechanistic and explanatory; as my friend observed, it sounds like what a director might tell the play's actors about the play. You leave with a clear idea of what the piece is about, but a less fleshed-out sense of whom.—Theater review by Adam Feldman
THE BOTTOM LINE Akhtar's issue play goes wide but not deep.
Follow Adam Feldman on Twitter: @FeldmanAdam