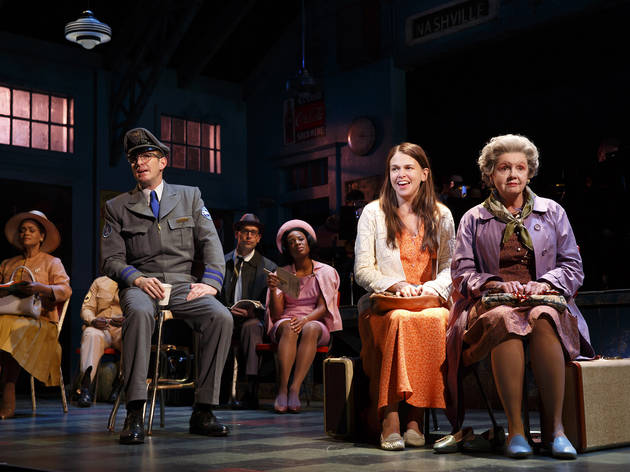 1/9
Photograph: Joan Marcus
Violet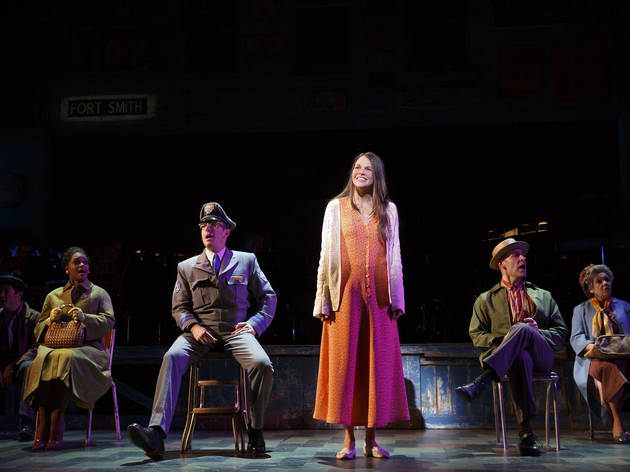 2/9
Photograph: Joan Marcus
Violet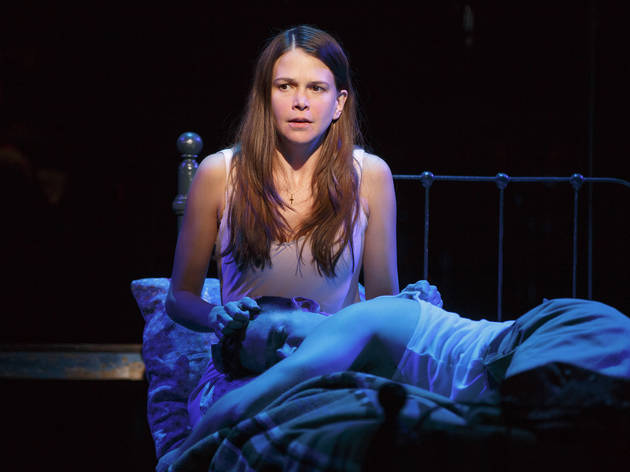 3/9
Photograph: Joan Marcus
Violet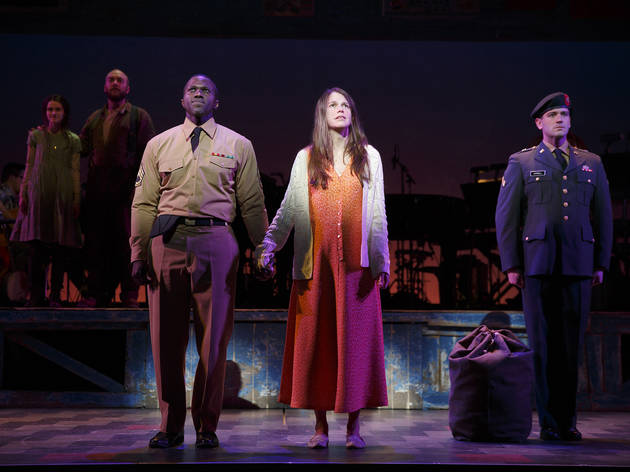 4/9
Photograph: Joan Marcus
Violet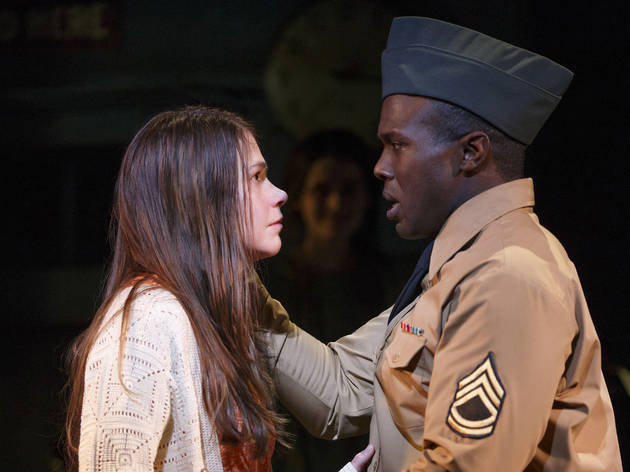 5/9
Photograph: Joan Marcus
Violet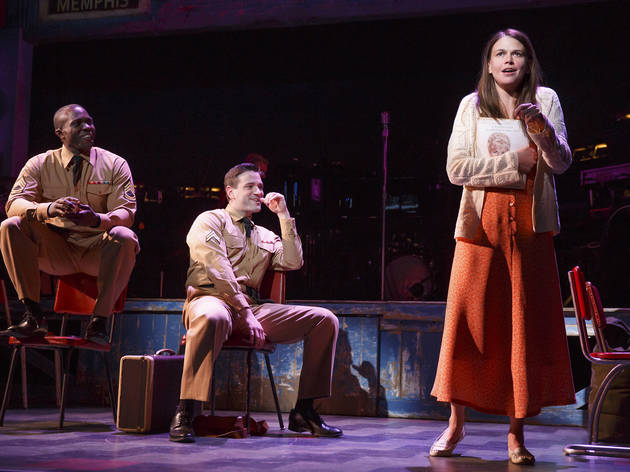 6/9
Photograph: Joan Marcus
Violet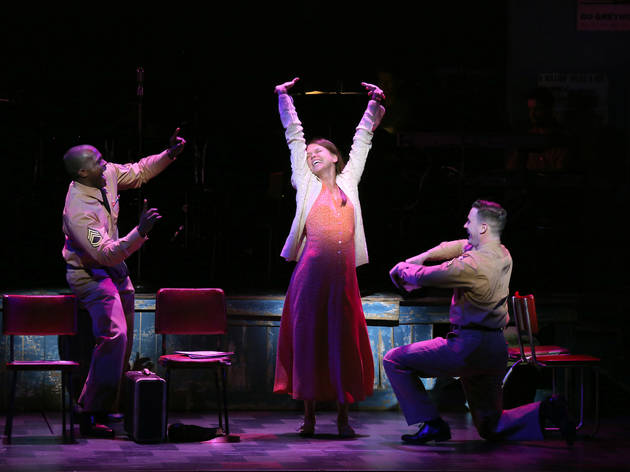 7/9
Photograph: Joan Marcus
Violet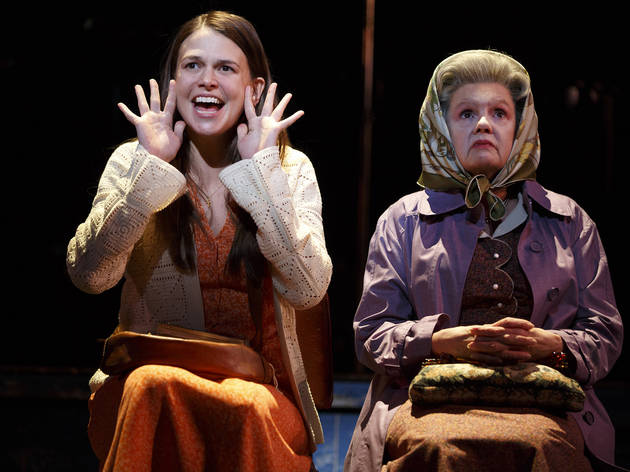 8/9
Photograph: Joan Marcus
Violet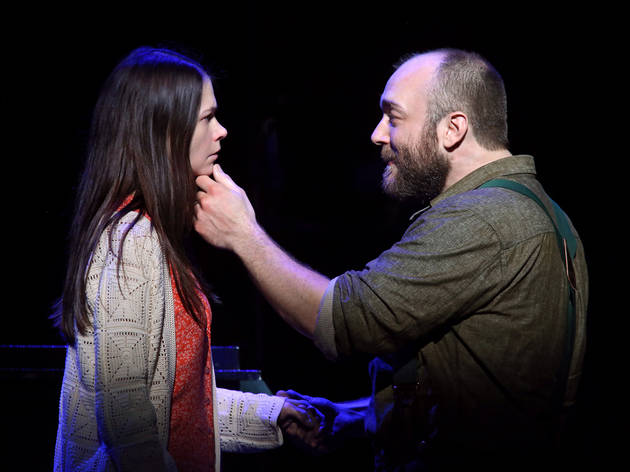 9/9
Photograph: Joan Marcus
Violet
Violet. American Airlines Theatre (see Broadway). Music by Jeanine Tesori. Book and lyrics by Brian Crawley. Directed by Leigh Silverman. With Sutton Foster, Joshua Henry, Colin Donnell. Running time: 1hr 45mins. No intermission.
Violet: In brief
It took 17 years, but Jeanine Tesori's beloved musical about a woman with a facial deformity journeying through the 1960s South has made it to Broadway. Featuring the considerable talents of Sutton Foster and Colin Donnell (Anything Goes) and Joshua Henry (The Scottsboro Boys), this bittersweet period piece is directed by Leigh Silverman (Kung Fu).
Violet: Theater review by Adam Feldman
Sutton Foster takes a trip to beautiful in Violet, but the journey matters more than the destination. Adapted from Doris Betts's short story "The Ugliest Pilgrim," Jeanine Tesori and Brian Crawley's 1997 musical follows the spiky title character on her trek to an Oklahoma faith healer who, she hopes, will remove the grotesque facial scar (invisible to us) that she received from an ax wound years before. It's the darkest and richest role Foster has played, and she swings with marvelous speed from defensive prickliness to poignant hope.
On the bus, she meets two soldiers, the full-of-himself Monty (Donnell) and the sturdier Flick (the formidable Henry), who take an unlikely interest in her. In expanding Betts's story, Crawley freights these relationships with more weight than his writing supports, and small moments of exaggeration (in the writing and staging) interfere with the piece's mood. But Tesori's music is a savory stew of American roots, stirringly sung by a cast that includes Emerson Steele as a younger Violet and Rema Webb as a gospel soloist. Though flawed on its face, Violet provides—as Flick sings in the show's best song—reason to rejoice.—Theater review by Adam Feldman
THE BOTTOM LINE Foster digs deep into rocky but fertile ground.
Follow Adam Feldman on Twitter: @FeldmanAdam